Ich liebe die Boten des Frühlings: Bärlauch, Spargel, Rhabarber und Erdbeeren! 
Aus Bärlauch lassen sich viele köstliche Sachen zaubern, die Essenz genießt man aber am besten im Bärlauchpesto oder in einer leckeren Bärlauchbutter. Heute gibt es das Pesto und in nullkommanix zaubert ihr so ein köstliches Pastagericht auf den Tisch, das nach Frühling schmeckt. 
Die Tage folgt dann ein etwas aufwendigeres Rezept das mit diesem Bärlauchpesto verfeinert wird! Ihr dürft gespannt sein!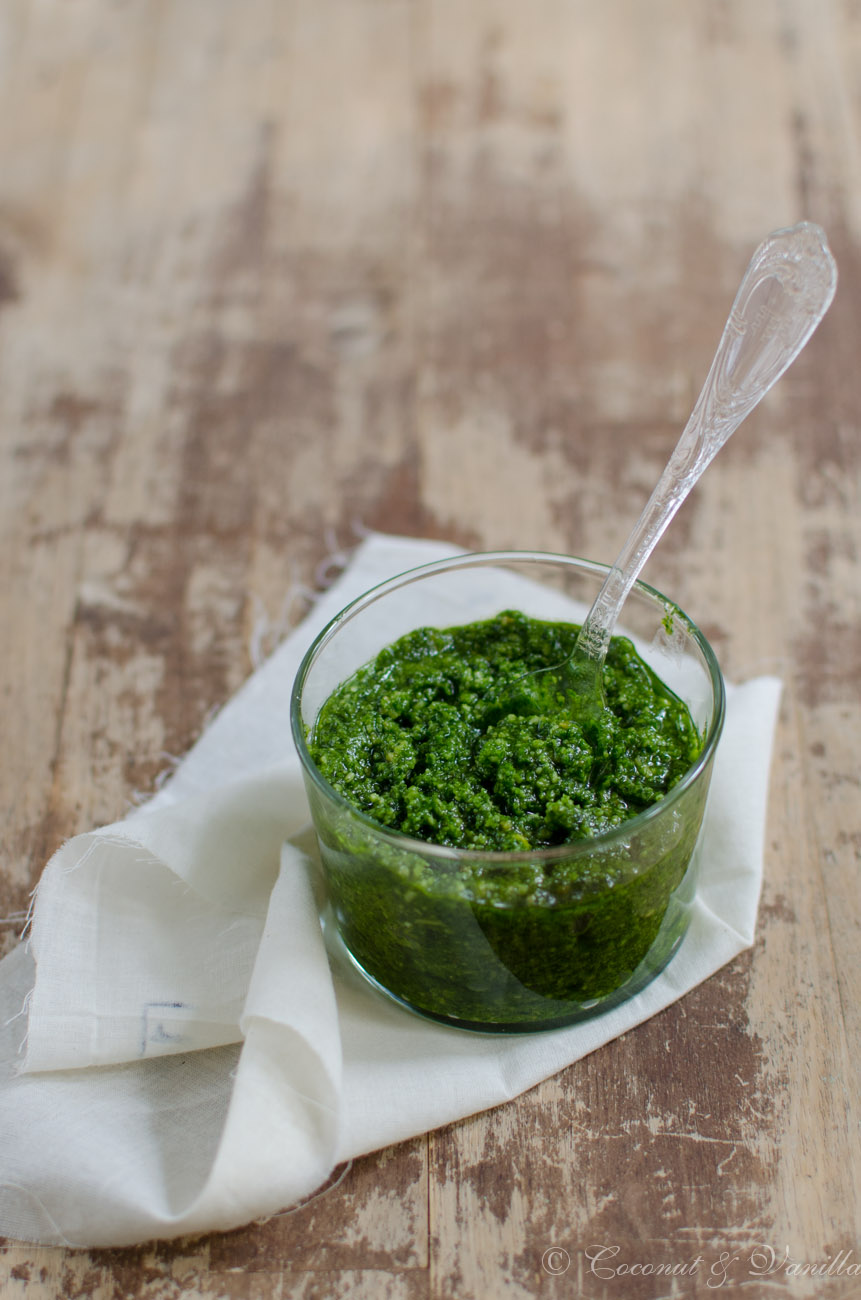 Vor einem Jahr: Linguine mit Blumenkohlpesto
Vor zwei Jahren: Eierlikör Cupcakes
Vor drei Jahren: Rhabarber Muffins 
Bärlauchpesto
ergibt: genug für 4-6 Portionen
Zutaten:
50 g gehackte Mandeln
100 g Bärlauch
40 g Parmesan, fein gerieben
100 ml Olivenöl
Die Mandeln anrösten und abkühlen lassen. Den Bärlauch waschen und trocken schleudern. Die Stiele abschneiden und grob schneiden. 
Den Bärlauch im Blitzhacker oder einem Food Processor klein hacken, die Mandeln zugeben und ebenfalls zerkleinern. Parmesan und Olivenöl zugeben und zu einem cremigen Pesto vermixen.
I love the messengers of spring time: wild garlic, asparagus, rhubarb and strawberries!
It's easy to make a lot of delicious treats of wild garlic, but the essence is best to enjoy with wild garlic pesto or some scrumptious wild garlic butter! Today we make pesto and in no time you have an amazing pasta dish on the dinner table which tastes like spring!
A more eloborate dish which is refined with this wild garlic pesto is following the next days! So stay tuned!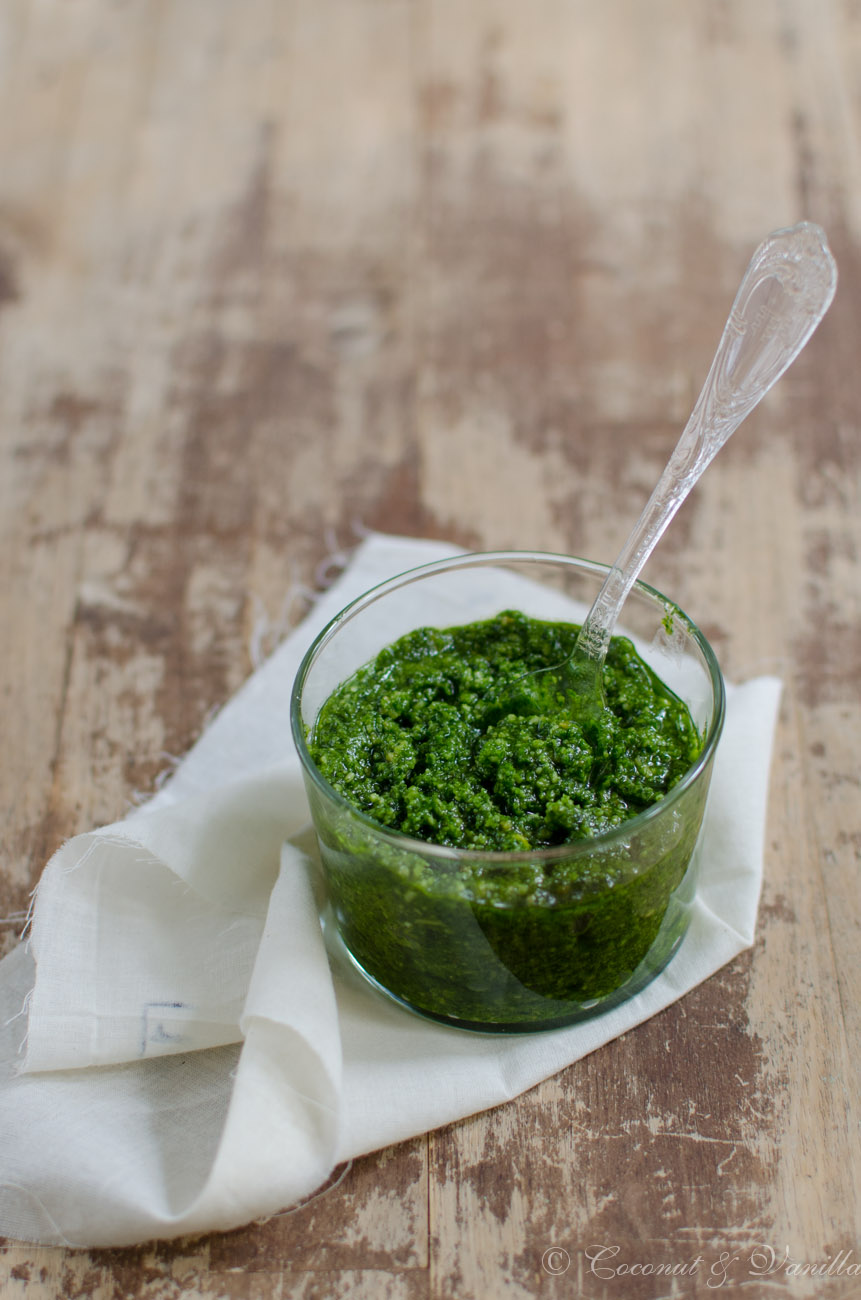 One year ago: linguine with cauliflower pesto
Two years ago: eggnog cupcakes
Three years ago: rhubarb muffins
Wild Garlic Pesto
yields: enough for 4-6 portions
Ingredients:
50 g chopped almonds
100 g wild garlic
40 g parmesan, finely grated 
100 ml olive oil
Roast the almonds, let them cool. Rinse the wild garlic and spin it dry. Cut off the stems and chop it coarsely.
Using a food processor first chop the wild garlic, then add the almonds and grind both. Add the parmesan and olive oil and mince until you have a smooth paste.
Enjoy with pasta or on bread like a crostini for example!