Sunday, 22nd November 2015
[Advertisment] Cold november evenings are made for sitting on the couch watching series, reading a book or knitting along. Warm november afternoons are best spend on the balcony with the face in the sun. A warm drink is the best company for both.
November with its last golden sun rays calls for the golden warm bourbon. I pack the bourbon in a warm hot toddy to prevent being cold. To keep away the approaching winter blues I add freshly squeezed orange juice, hot water and warming spices.
Luckily, I stocked my vitamin d supply already in Thailand this year! The hot toddy provides me with inner warmth.
Take this, winter!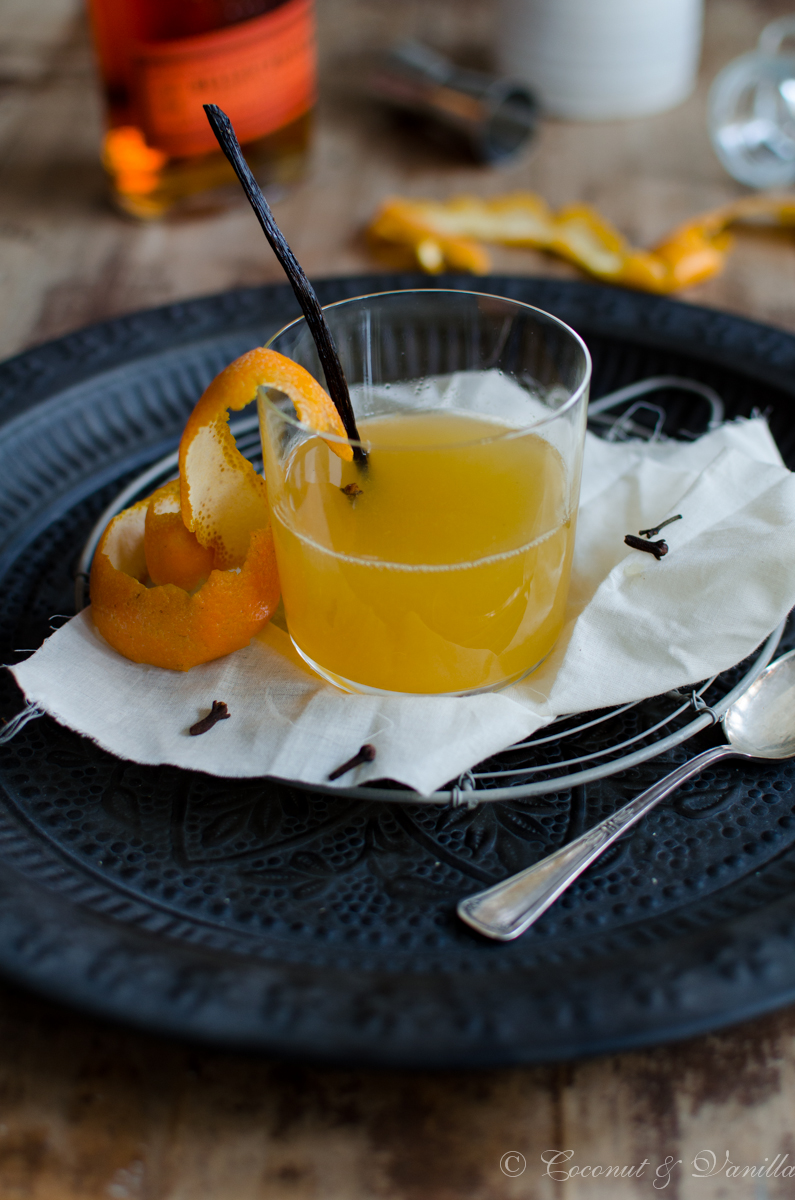 One year ago: peanut butter cups
Three years ago: vanilla sauce
Four years ago: orange vanilla sticks
Five years ago: scottish shortbread
Six years ago: spiced crème brûlée
My Hot Toddy
inspired by this recipe by thebar.com (you'll find even more fitting recipes for Christmas and the whole winter time in general here)
Ingredients:
Preheat a mug with hot water beforehand or use a thermo-isolated glass, because the drink tends to cool down quite quickly otherwise.
Fill the bourbon and the orange juice in the mug. Add the clove and the vanilla bean and add the hot water.
Enjoy immediately!
This post was created in cooperation with thebar.com. Recipe, photos, concept and opinion are my own.