Sunday, 30th November 2014
Lately I'm totally into sweets. Homemade sweets of course! Incidentally in London at Waterstones I bought this great book and since then I'm always thinking what I can make next from this book. First I made this peanut butter cups. Not because I was so eager to taste them (I've never had them before), but helloooo! Peanuts and chocolate are just awesome! But also this recipe was an easy and quick one!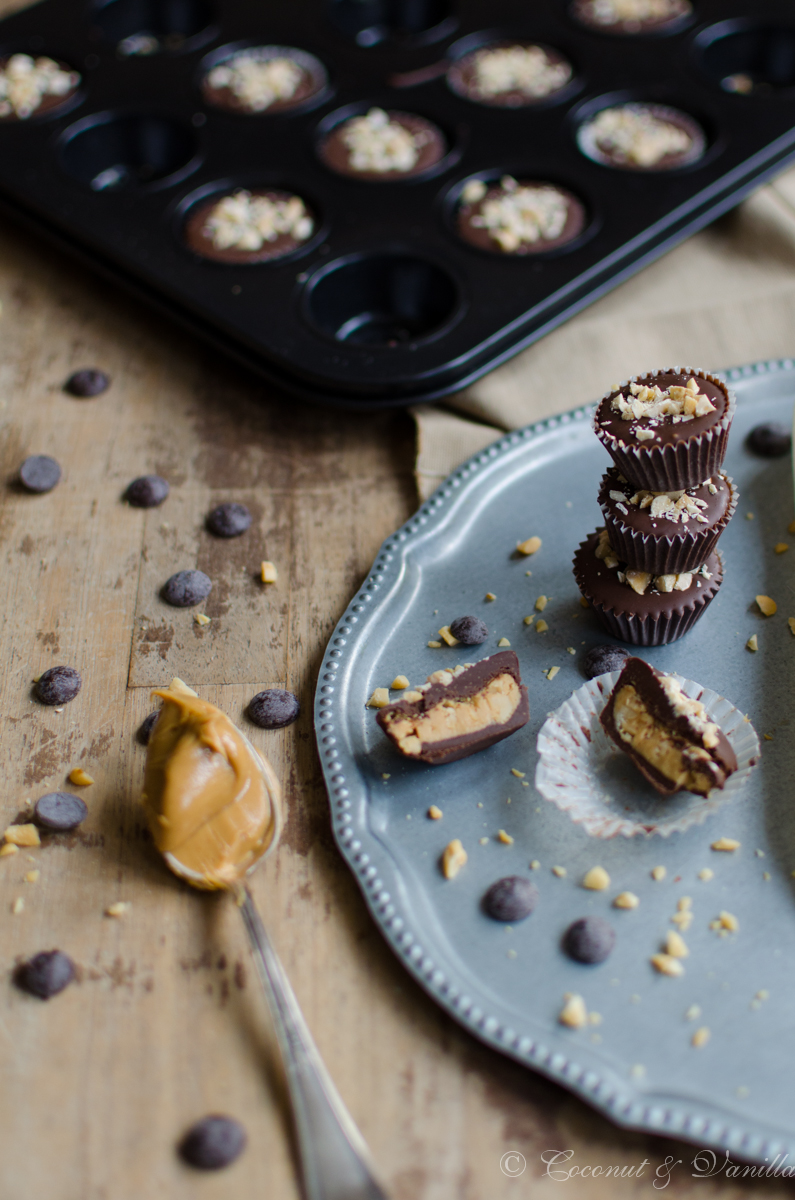 Therefore I can recommend you these peanut butter cups also as a last minute gift for christmas! If you are desperate on the 23. or 24. think of me and the peanut butter cups! It's also very handy that you don't need many ingredients and if you don't have them at home you get them quickly in every supermarket. No fancy glucose or something like this, just chocolate and peanuts. Heaven!
These small bites are so petite and luscious and with one bite they are gone! And did I already mention the combo chocolate and peanuts? Yeees, exactly, so good! If you like, I recommend to add a pinch of fleur de sel to the chopped peanuts on top. This would be just perfect!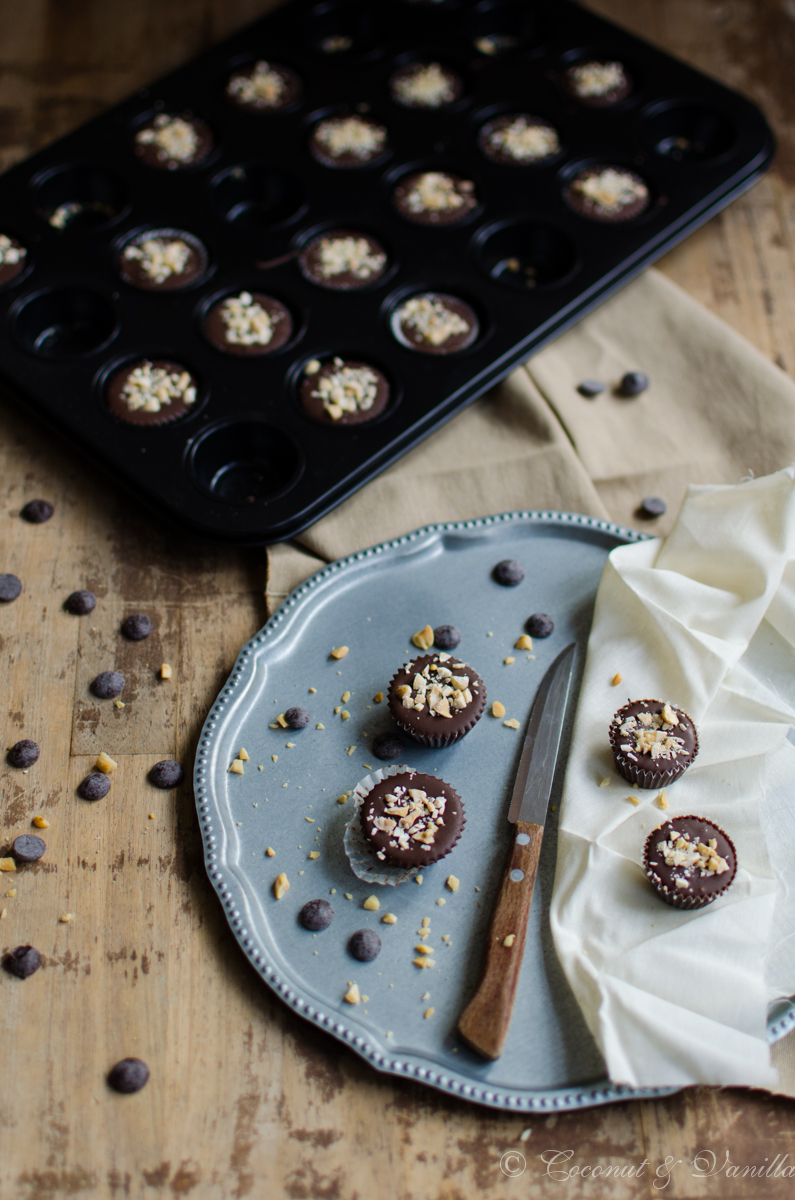 Two years ago: smoked mackerel pâté
Three years ago: orange vanilla sticks
Five years ago: spiced crème brûlée
Peanut Butter Cups
adapted from Sweet Things by Annie Rigg
yields: about 24
Ingredients:
50 g white chocolate
100 g peanut butter, crunchy (if you only have creamy add some chopped peanuts)
1 tsp vanille extract
150 g milk chocolate
150 dark chocolate
30 g salted peanuts, chopped
fleur de sel, to your taste
moreover
paper or aluminium cases ø 2,5 cm (for very small muffins or truffels)
Melt the white chocolate. Stir in the peanut butter and vanilla extract.
Melt the milk chocolate and the dark chocolate together.
Add on teaspoon melted chocolate to every paper or aluminium case and turn them so the chocolate distributes on the walls. Use the handle of a teaspoon to make this aim easier. Place them in a mini muffin pan or a baking tray. Place the tray in the fridge.
Add a leveled teaspoon of peanut butter filling in the chocolate cups. Smooth the surface of the filling with damp fingers. Cover with another teaspoon of melted chocolate. Tap the pan carefully onto the table so that air bubbles are released and the chocolate spreads evenly.
Sprinkle with chopped peanuts and a pinch of fleur de sel (if you like). Refridgerate.
Keep the peanut butter cups cool and consume within one week.