[:de]
[Werbung] Kalte Novemberabende lassen sich wunderbar auf der Couch mit einer Serie, einem Buch oder dem Strickzeug verbringen. Warme Novembernachmittage am besten auf dem Balkon mit dem Gesicht in die Sonne. Ein warmer Drink in der Hand ist eine gute Begleitung zu beidem.
Zum November mit seinen letzten goldenen Sonnenstrahlen passt wunderbar der Bourbon. Damit mir nicht kalt wird packe ich ihn in einen wärmenden Hot Toddy. Um den nahenden Winterblues fernzuhalten verwende ich frisch gepressten Orangensaft, dazu heißes Wasser und wärmende Gewürze.
Meinen Vitamin D Vorrat habe ich dieses Jahr glücklicherweise schon in Thailand aufgestockt. Innere Wärme gibt mir der Hot Toddy.
Nimm das, Winter!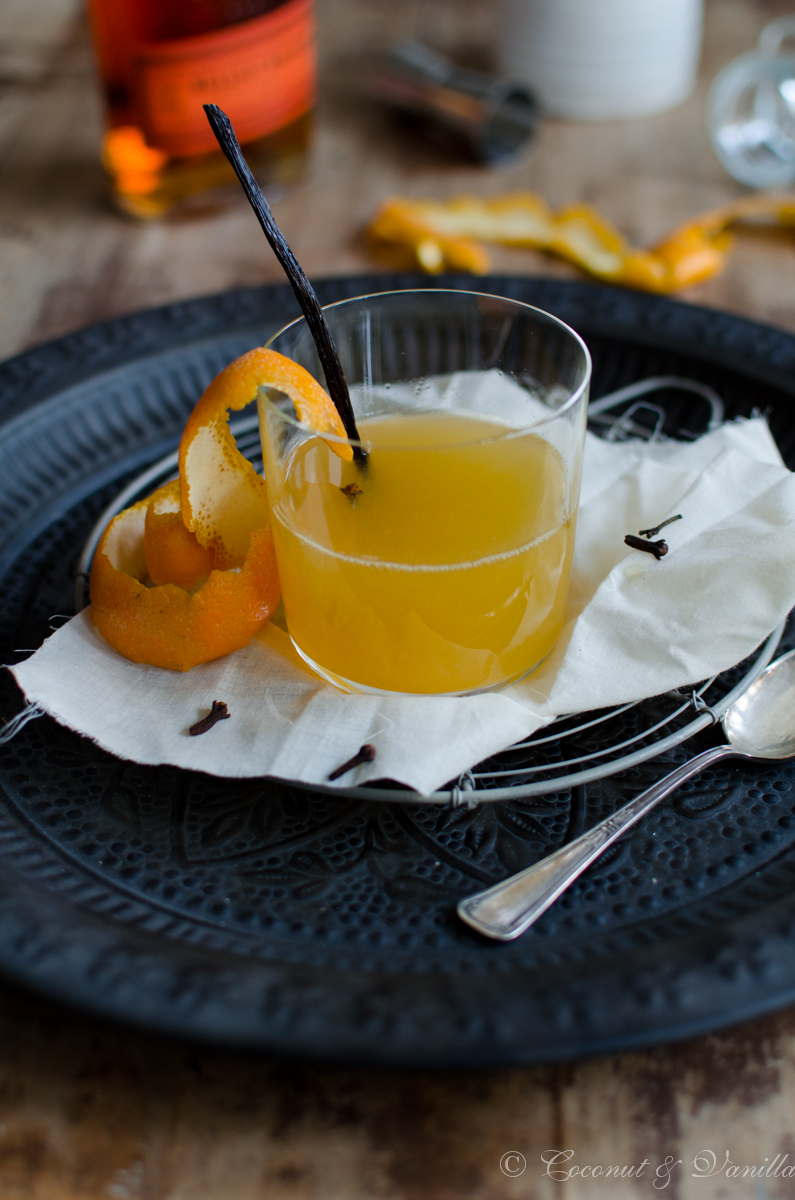 Vor einem Jahr: Peanut Butter Cups
Vor drei Jahren: Vanillesauce
Vor vier Jahren: Orangen-Vanille-Stangen
Vor fünf Jahren: Schottisches Shortbread
Vor sechs Jahren: Crème brûlée mit Gewürzen
Mein Hot Toddy
inspiriert von diesem Rezept von thebar.com (hier findet ihr übrigens noch mehr winterliche Cocktails, die wunderbar in die Weihnachtszeit passen)
Zutaten:
5 cl Bourbon
6 cl frisch gepresster Orangensaft
75 ml heißes Wasser
1 Nelke
1/2 Vanillestange (das Vanillemark wird hier nicht benötigt; eine wunderbare Verwendung findet es in diesen Apfel & Vanille Madeleines mit brauner Butter)
Den Bourbon und den Orangensaft in eine vorgewärmte Tasse (vorher mit heißem Wasser füllen zum Anwärmen) oder in ein thermoisoliertes Glas geben. Der Drink kühlt sonst rasch ab.
Die Nelke und die ausgekratze Vanillestange dazugeben und mit dem heißen Wasser aufgießen.
Sofort genießen!
Dieser Post ist in Kooperation mit thebar.com entstanden. Rezept, Konzept, Fotos und Meinung sind meine.
[:en]
[Advertisment] Cold november evenings are made for sitting on the couch watching series, reading a book or knitting along. Warm november afternoons are best spend on the balcony with the face in the sun. A warm drink is the best company for both.
November with its last golden sun rays calls for the golden warm bourbon. I pack the bourbon in a warm hot toddy to prevent being cold. To keep away the approaching winter blues I add freshly squeezed orange juice, hot water and warming spices.
Luckily, I stocked my vitamin d supply already in Thailand this year! The hot toddy provides me with inner warmth.
Take this, winter!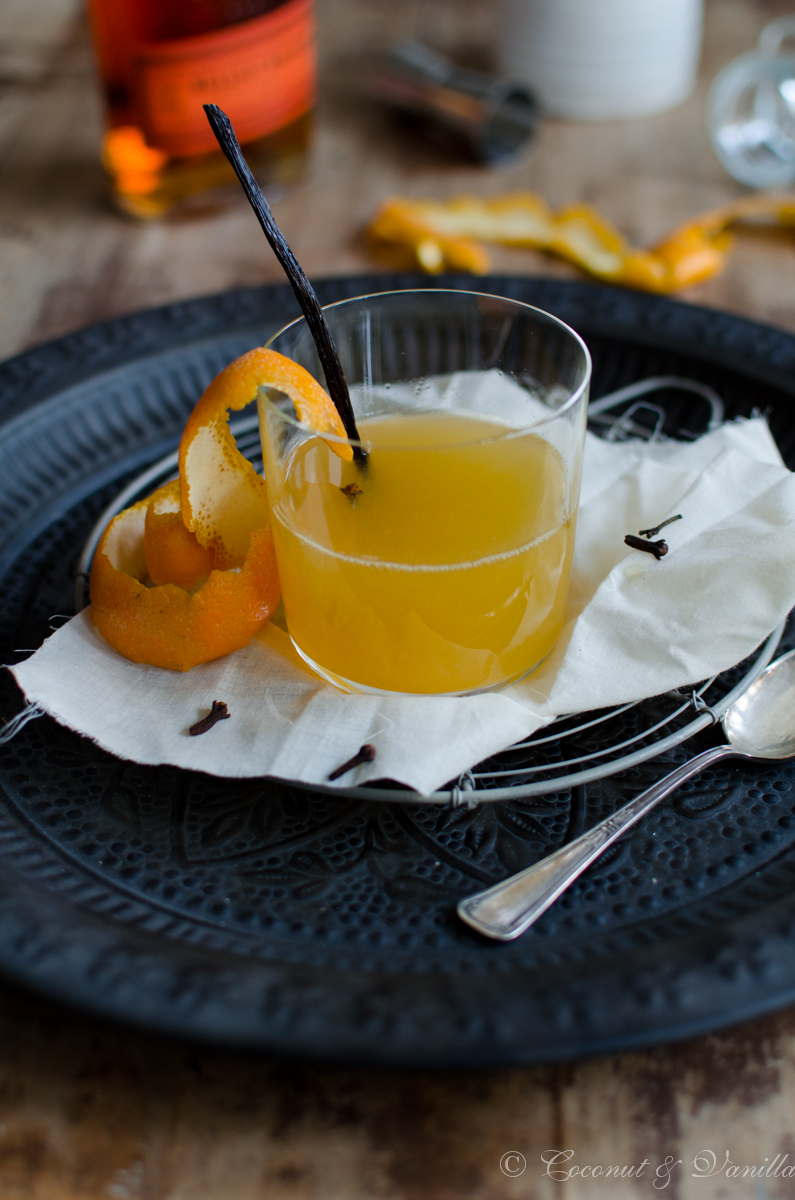 One year ago: peanut butter cups
Three years ago: vanilla sauce
Four years ago: orange vanilla sticks
Five years ago: scottish shortbread
Six years ago: spiced crème brûlée
My Hot Toddy
inspired by this recipe by thebar.com (you'll find even more fitting recipes for Christmas and the whole winter time in general here)
Ingredients:
Preheat a mug with hot water beforehand or use a thermo-isolated glass, because the drink tends to cool down quite quickly otherwise.
Fill the bourbon and the orange juice in the mug. Add the clove and the vanilla bean and add the hot water.
Enjoy immediately!
This post was created in cooperation with thebar.com. Recipe, photos, concept and opinion are my own.
[:]