Tuesday, 22nd September 2015
Today I show you a few things that should be ultimately done in Bangkok!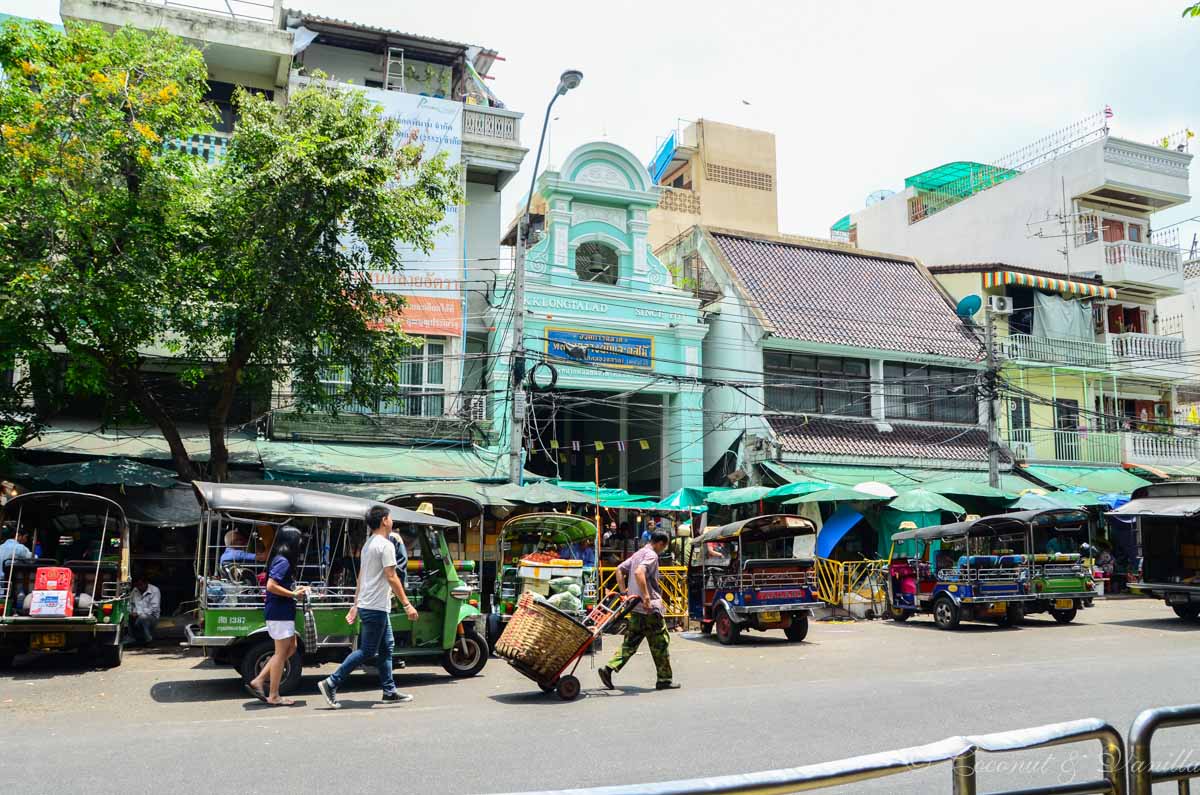 Plan to be at least one weekend in Bangkok and go to Chatuchak Markt (also called Jatujak or JJ Market)!
It's a HUGE market in a lot of warehouses with a lot of small shops, which is only open on Saturdays and Sundays. You can buy everything here! You'll find beautiful clothes, shoes and bags from small labels in the warehouses for clothes (section 2, 3, 4 and 23 are my favourites). I bought a great leather handbag from Guate, a beautiful shirt, a pair of leather shoes for only 18 euros and some other stuff. You'll find stylish stuff there and not only the typical thai crap, like the patterned pants and Chang shirts.
I recommend you to go there quite early. We were there at around 11 am and it was still okay, but around 2 pm it was really crowded and no fun anymore to squeeze ourselves through the corridors with a mass of Chinese people.
Access with MRT, station Kamphaeng Phet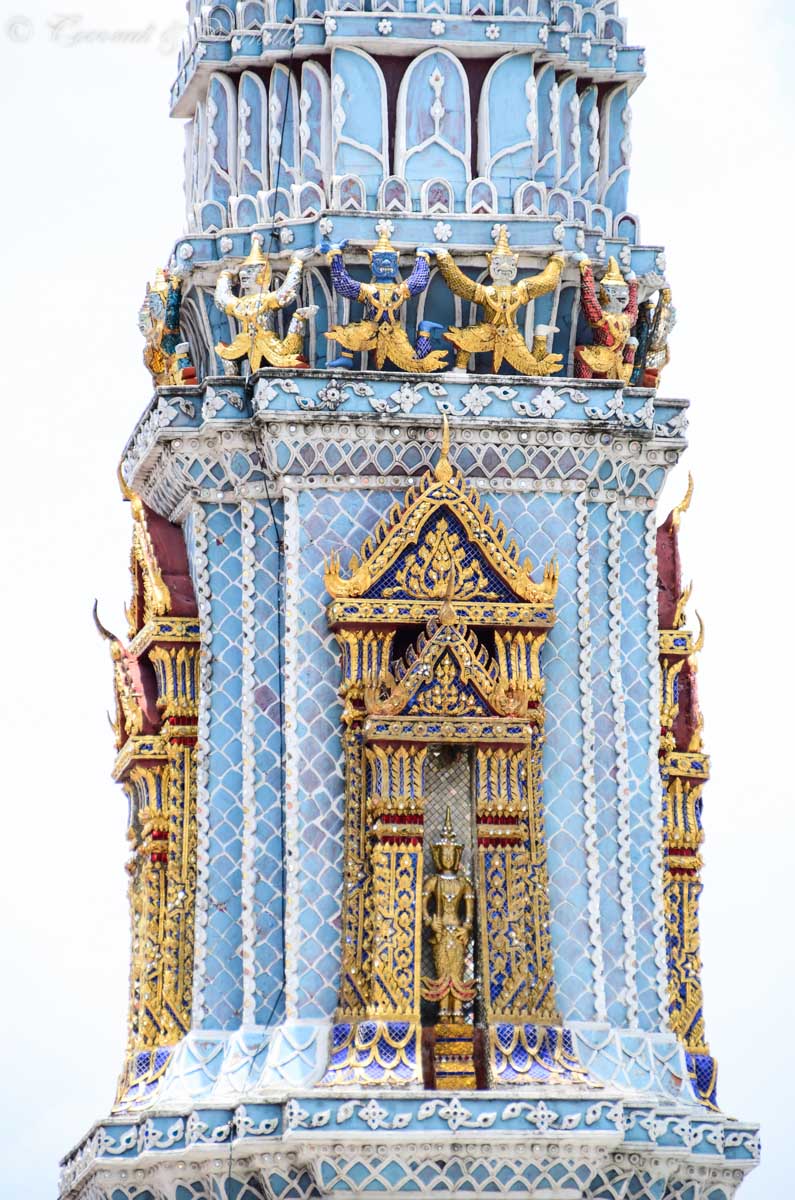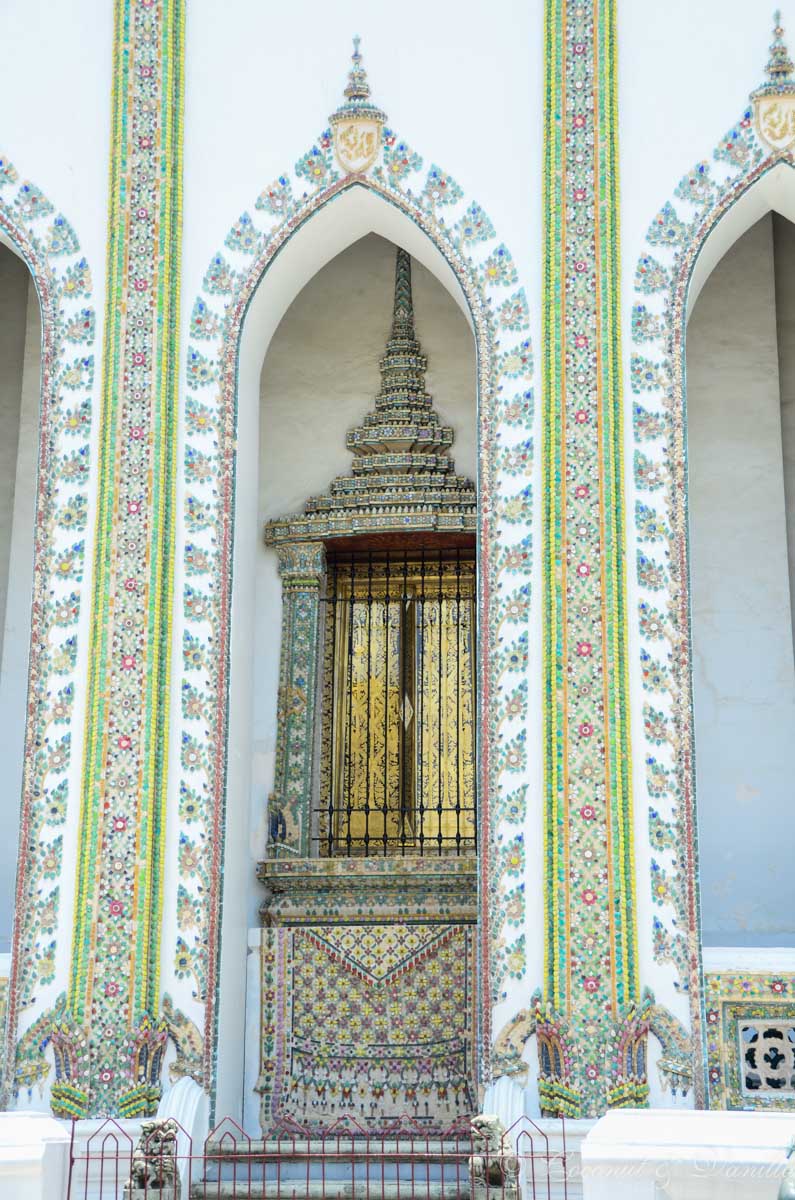 You must see the King's Palace!
The Jade Buddha isn't that spectular, but it is included in the entry fee. But the buildings are so beautiful and full of amazing details, you cannot stop marvelling.
It's best to be there when the King's Palace opens (8.15 am) to have a headstart before the groups are entering or you enter when the groups have lunch at 12 o'clock. This method is really helpful, because otherwise it is really crowded, especially with Chinese people.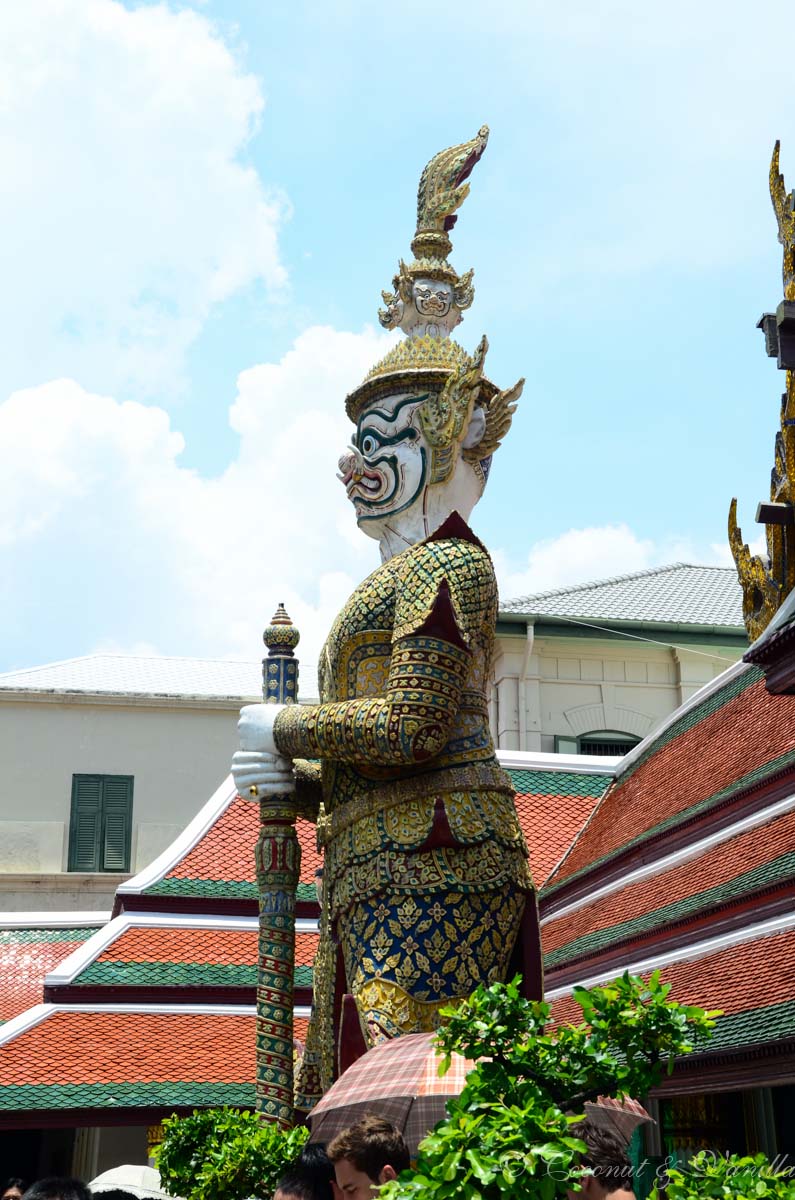 The museum of Siam offers an overview of the evolution of Thailand. The museum is very modern and interactive. Almost everything is also translated into English.
It is very interesting to learn about the history of Thailand in an easy and simple way. The museum is also made for kids, although more for thai-speaking children (but for small children it is for sure nice, because you can push buttons, hear and feel things everywhere).
Next to the museum is a nice café where you can relax. The museum is situated just behind the King's Palace.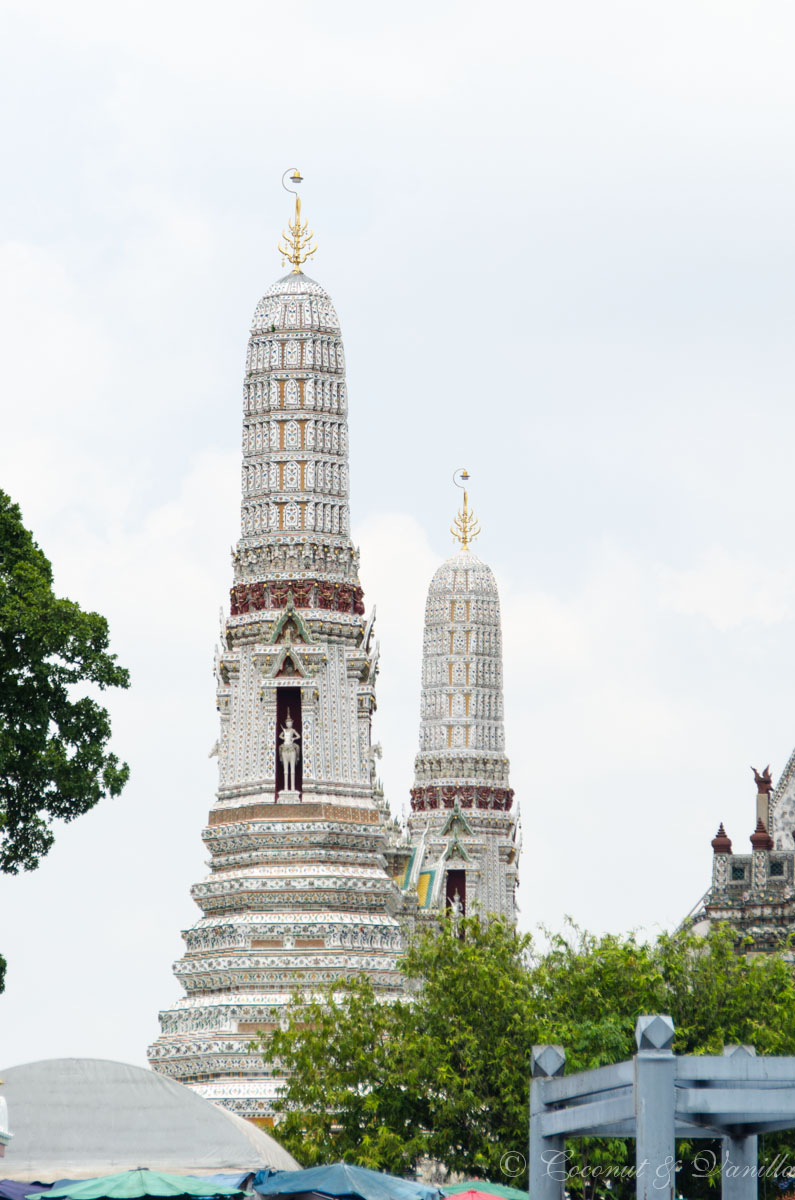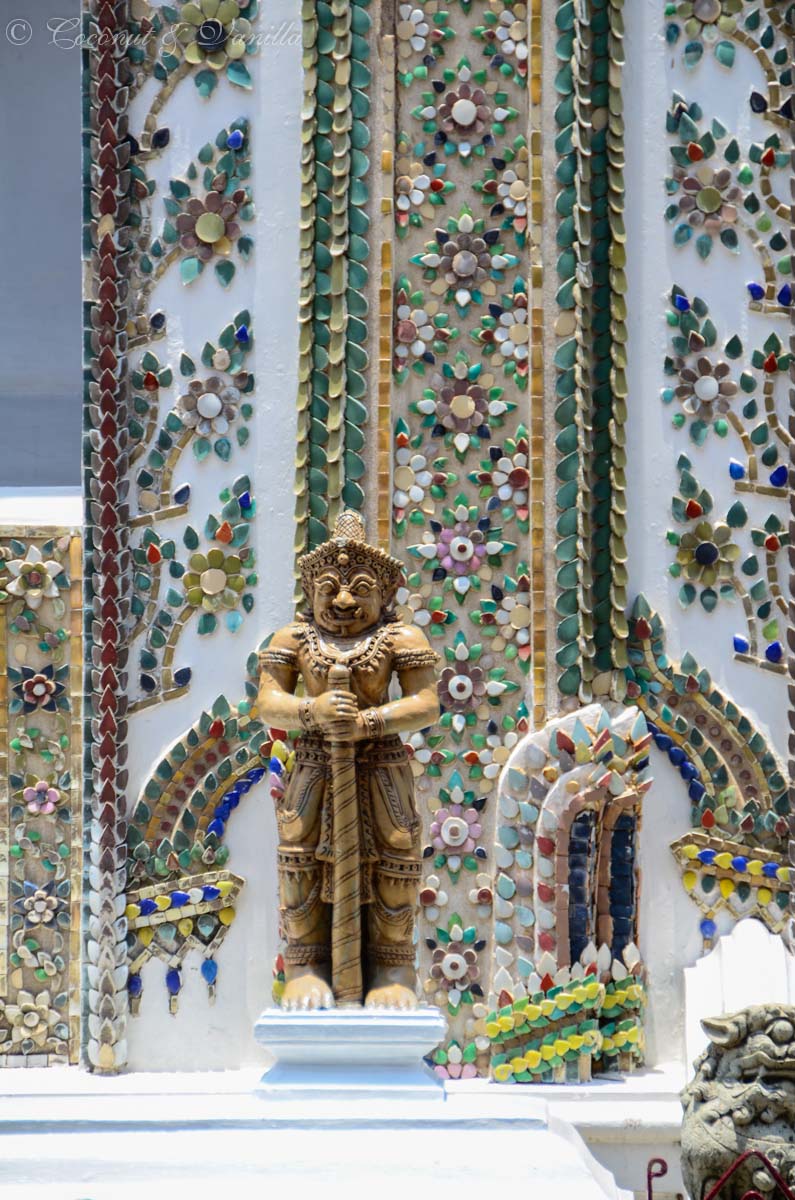 Take a boat tour through the klongs. You can see Bangkok "from behind", which is beautiful. Moreover it is very relaxing, while looking at the city. We had a boat for us, which is best.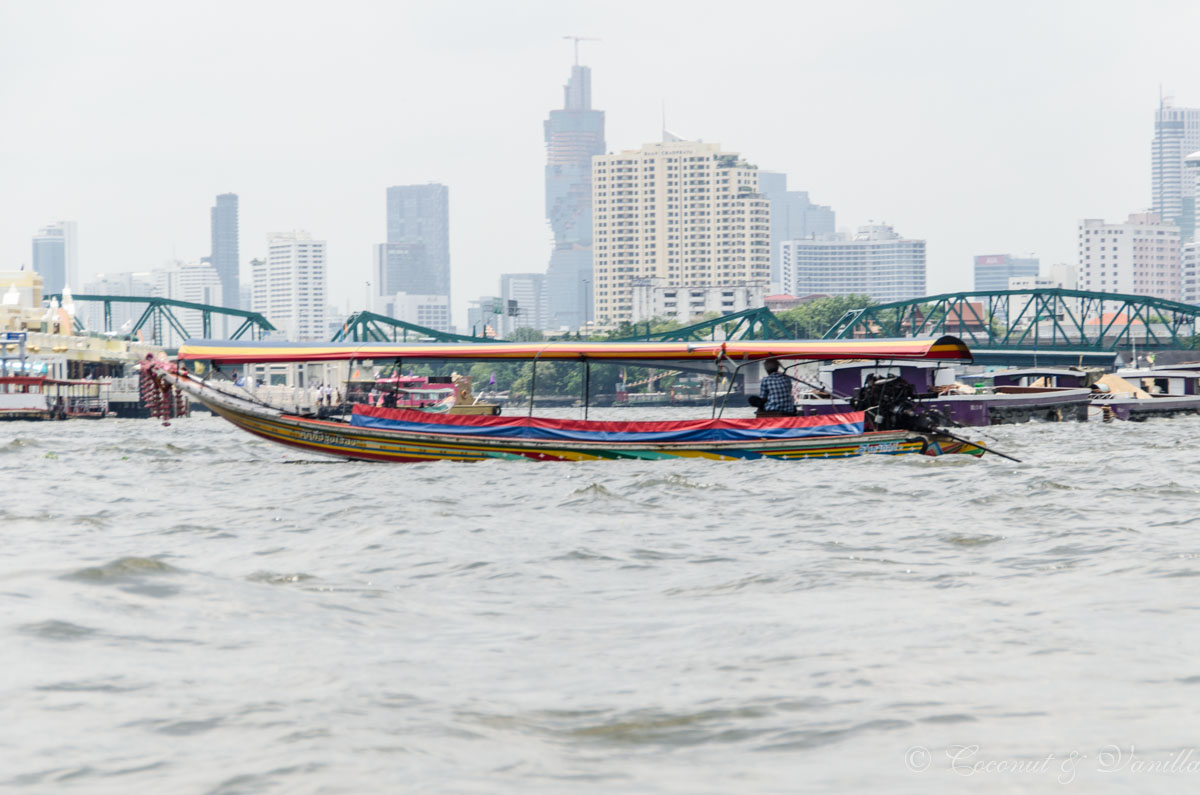 Visit the flower market Pak Klong Talad! Those huge amounts of flowers are so gorgeours! The market is huge.
A lot of vendors are making wreaths, arrangements and necklaces of the flowers and sell them. They need these amounts of flowers, because they decorate their temples with them. As every Thai has a small temple at home, they need also flowers for these.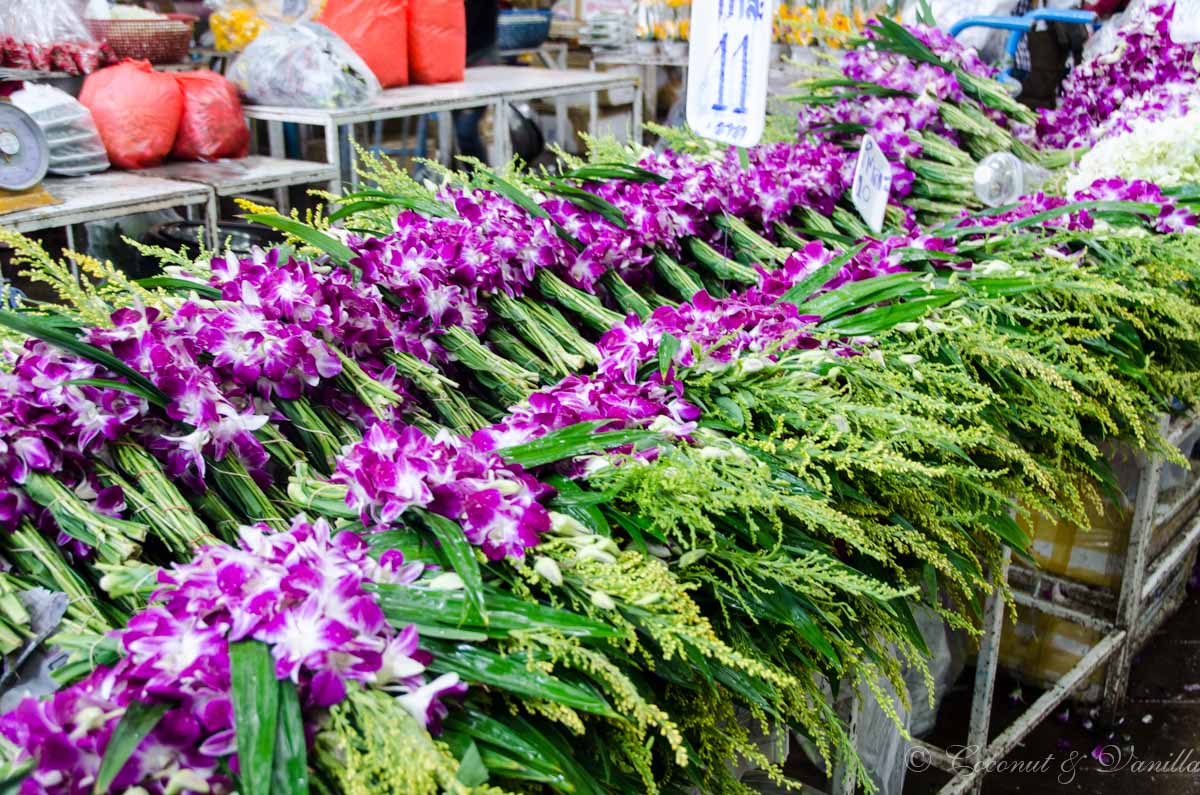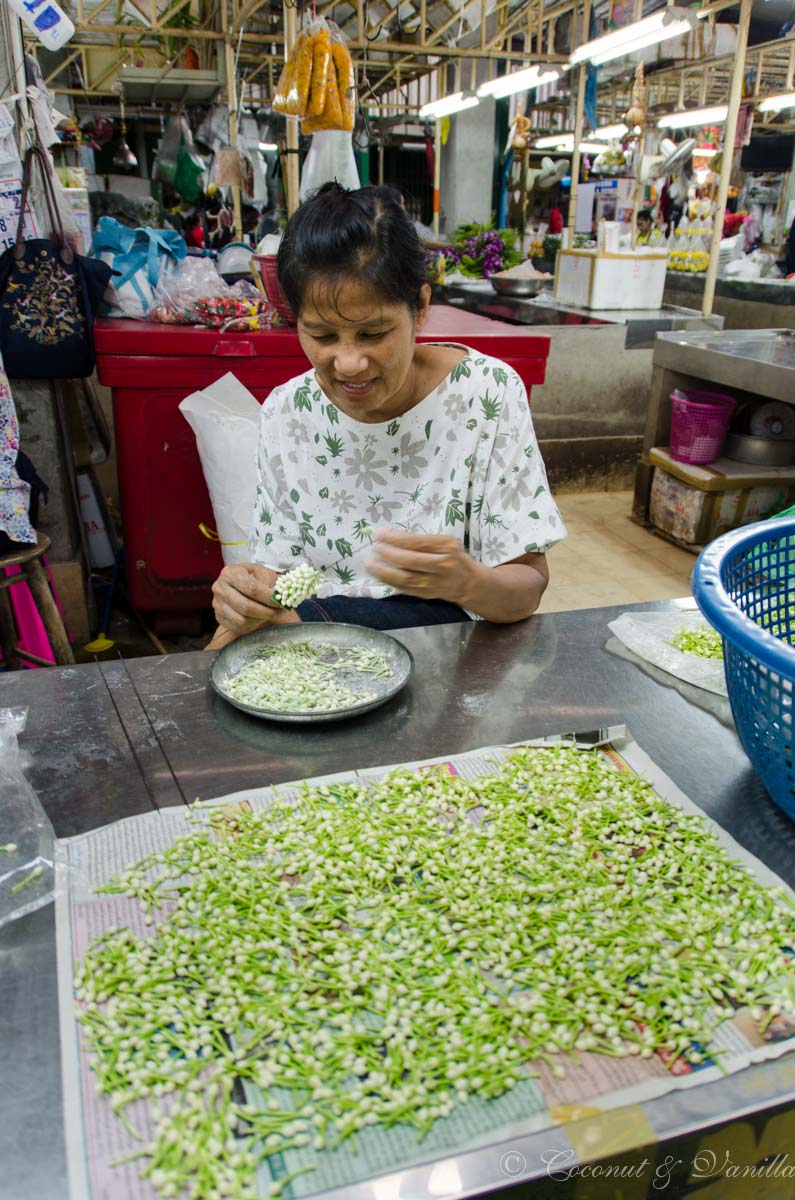 Visit a vegetable market! I don't have a special recommendation for that, but sooner or later you'll always find one, incidentally.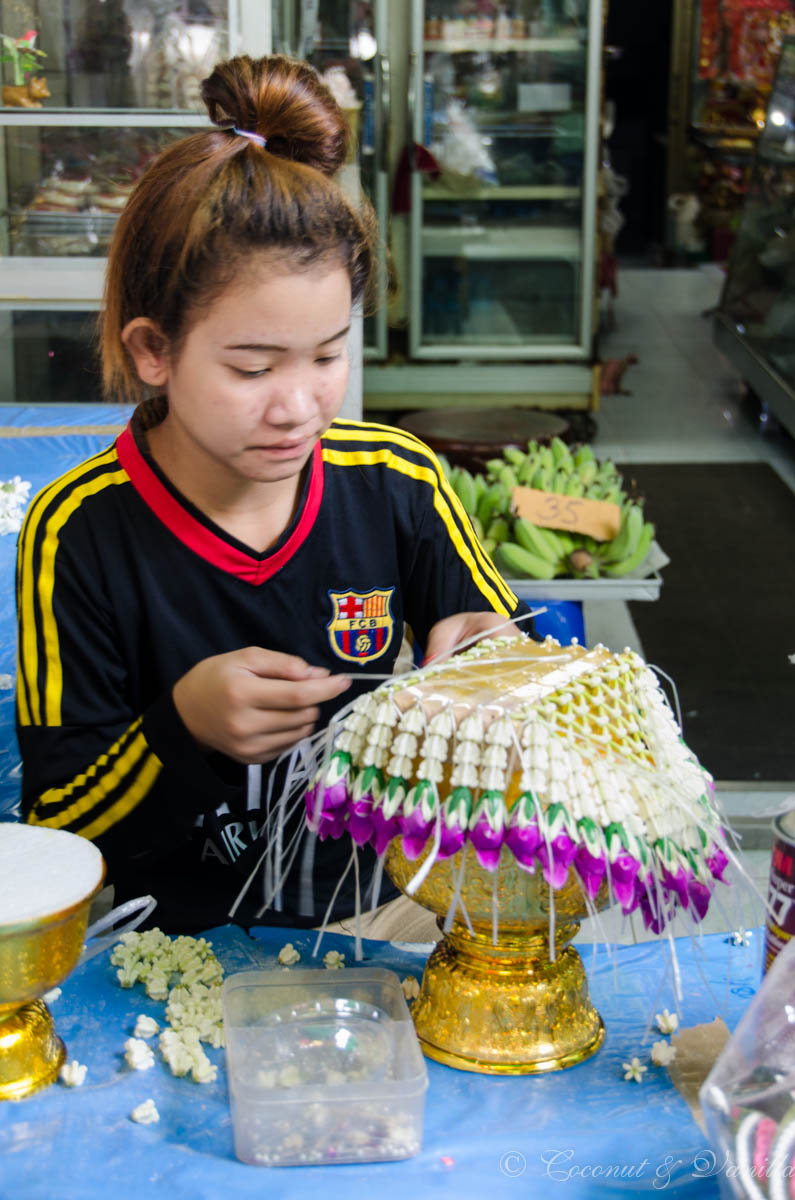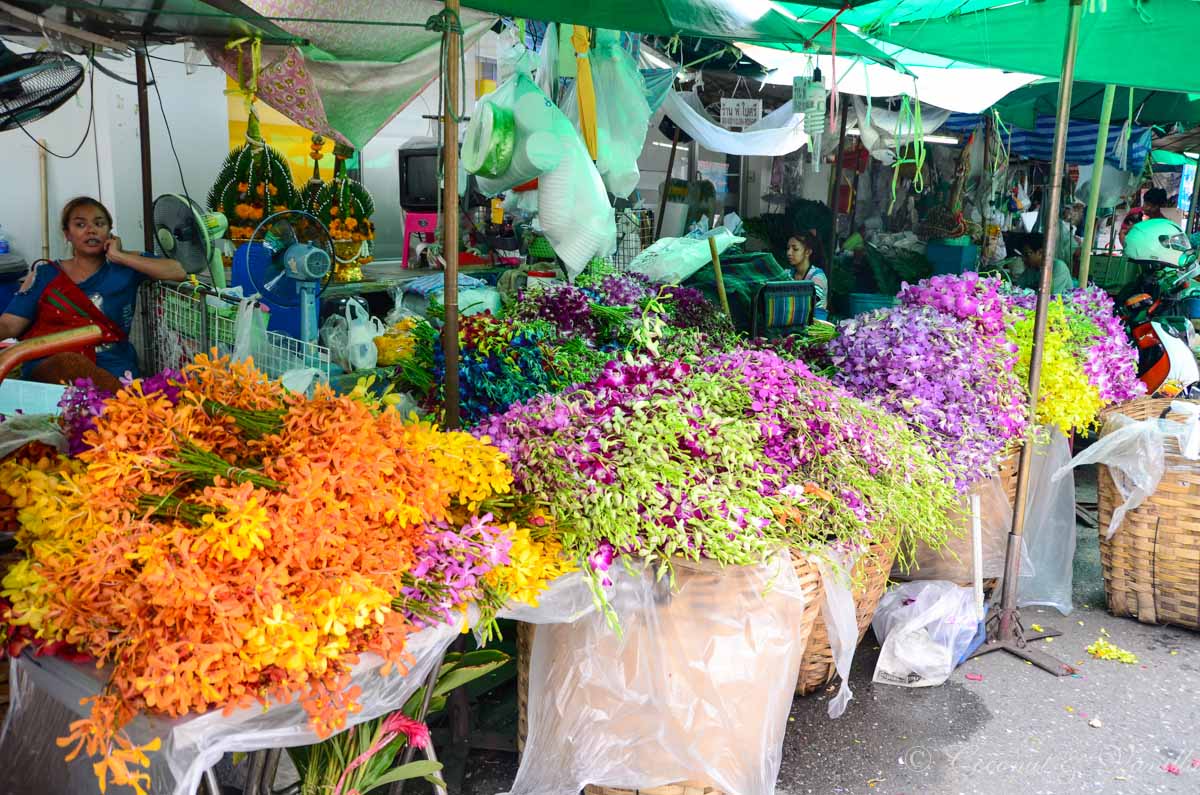 Cross the river with the simple ferry at Tha Chang pier (behind the King's Palace). There you walk amongst living fish, turtles, birds and other animals to Wat Rakhang temple. The animals can be bought and given as a donation to the temple. With the donation Thai people ask for something like health for their mother, etc. Later the animals will be set free in the river (or air). Donations can also be buckets of shower gel and soap. You can watch the ritual in the temple.
If you leave the temple go to the left (to the north) and walk to the Wang Lang (Siriraj) pier (Siriraj is a large hospital complex behind the pier). In the late afternoon streetfood stalls begin to pop up at the street leading to the pier, with no tourists, but a lot of good food.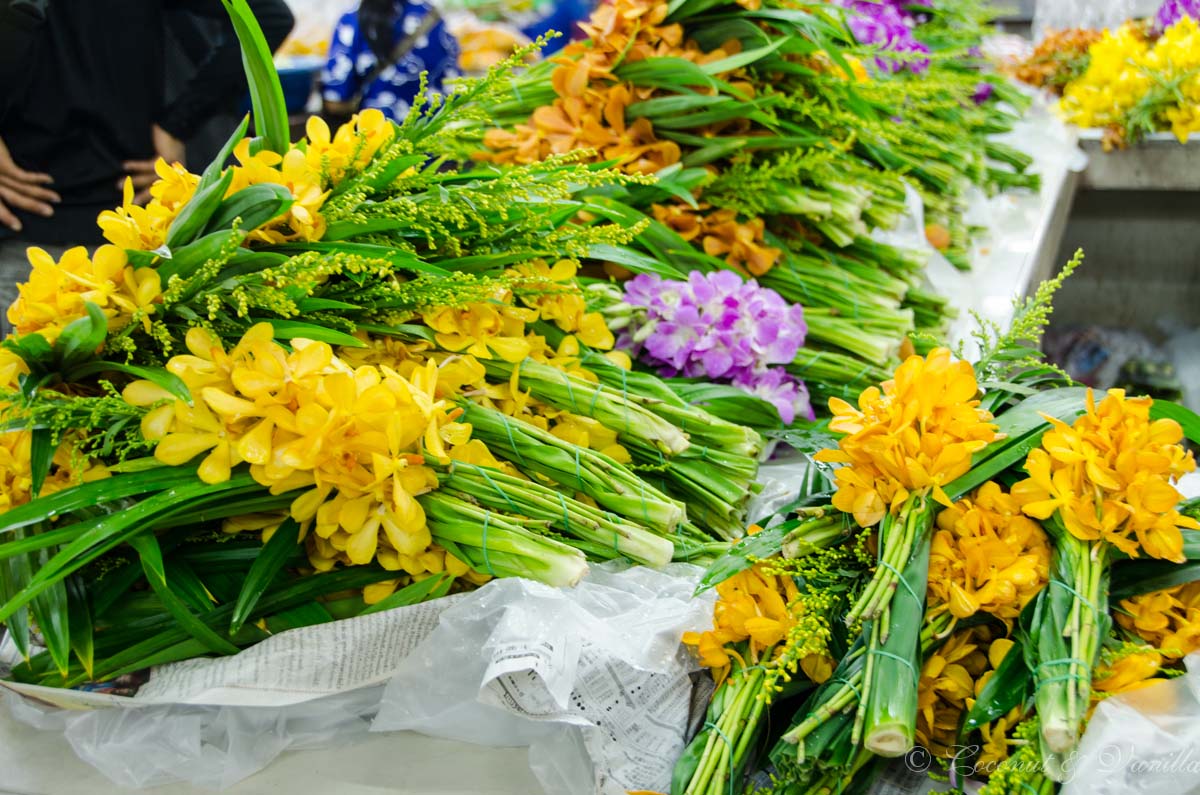 We booked a german-speaking tourguide via rent a guide, which brought us off the tourist tracks to the flower market, looking for streetfood, making a klong tour and visiting a few temples, which are not so well known. The tour took around 7 hours and I can only recommend doing that!
We could ask the german-speaking guide our questions a lot easier than if we had to think about our words in English first. Our guide lived for some time in Switzerland so had a different view on things than someone who never left the country.
He gave us many insights in the lifes of the Thai people and led us to a streetfood market, which is only visited by locals, where he explained us everything that is cooked there. This was exciting!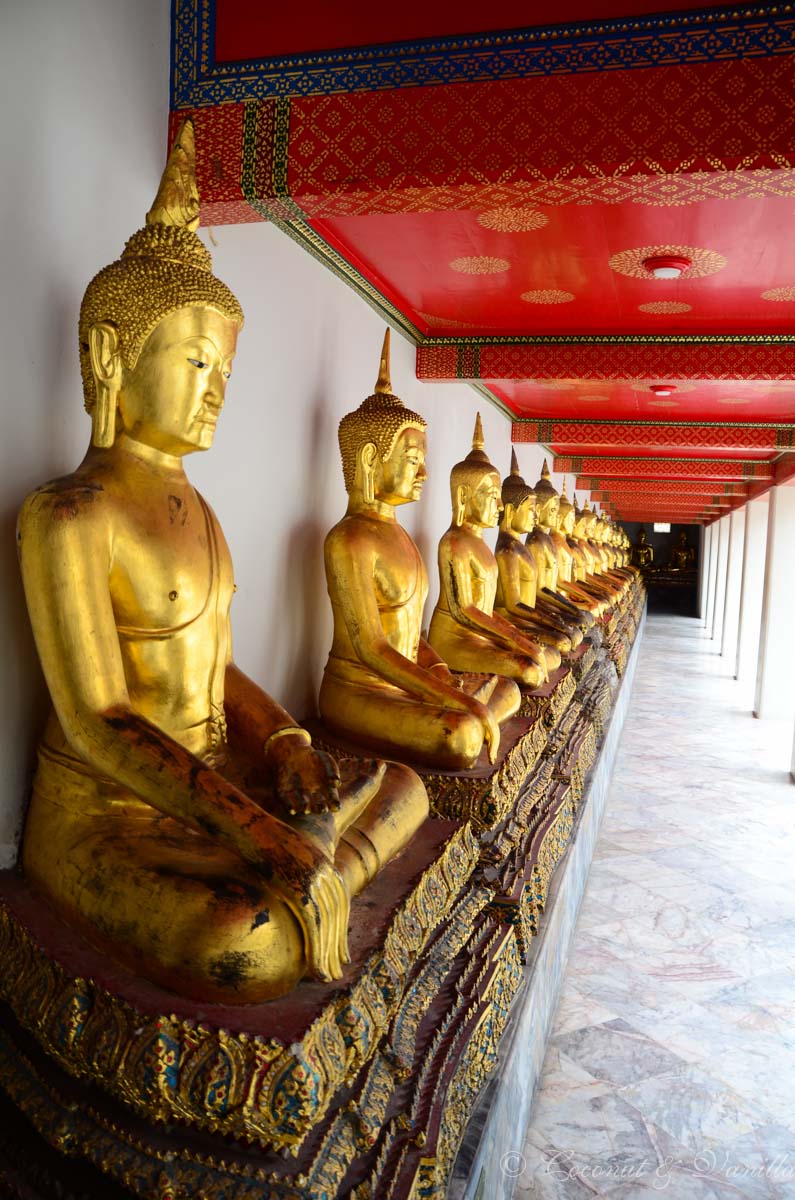 We didn't need to think about organising the tour, everything was done by the guide. We were picked up and drop off at the hotel.
We discussed all our wishes for the tour beforehand with the agency via live chat. They were very flexible and friendly. Tours should be bookd at least 2 days in advance.
I enjoyed the time in Bangkok a lot this time and I can only recommend a longer visit in town!
Did you miss the food here? Look here where to eat best in Bangkok!