Monday, 24th October 2011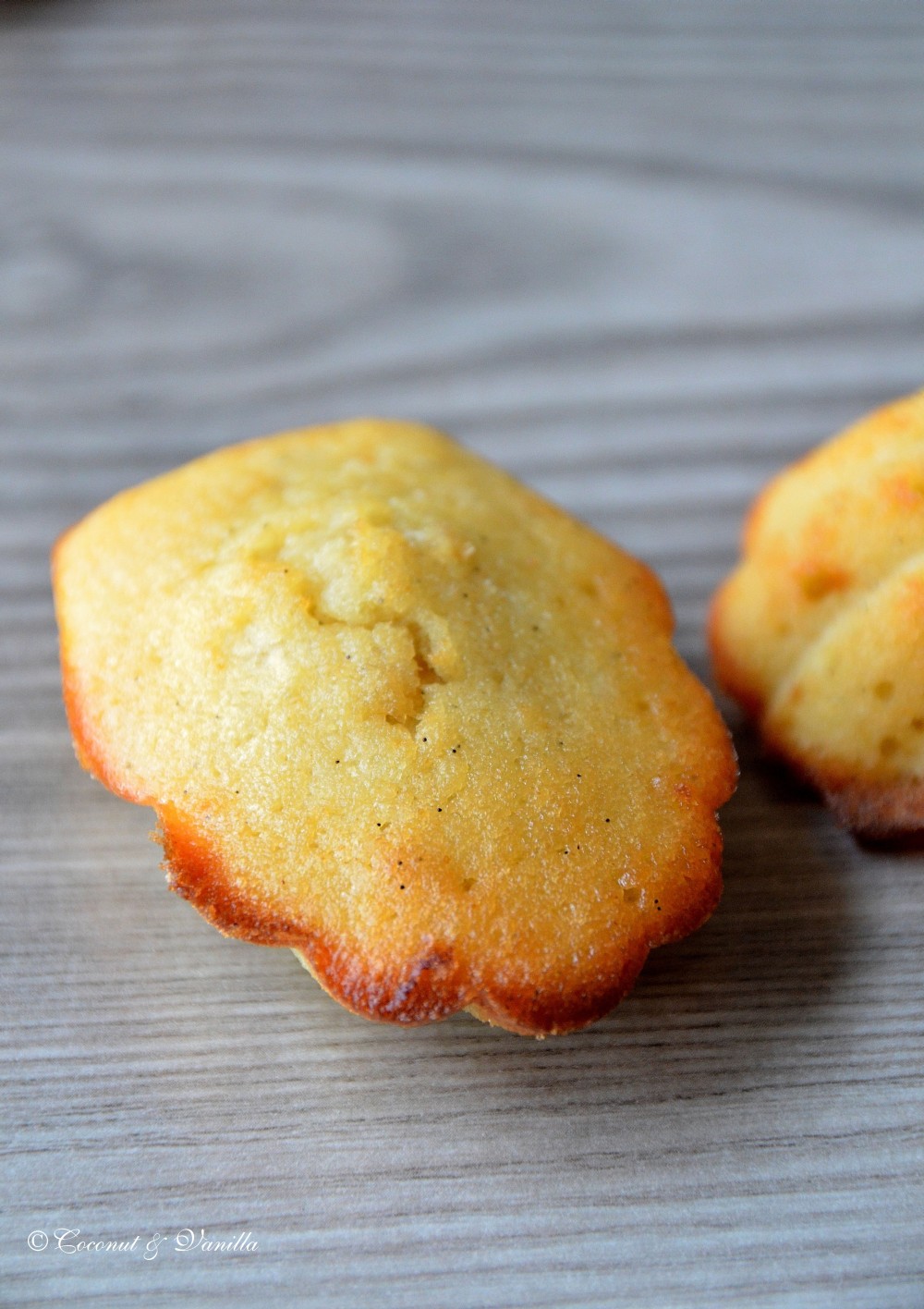 Madeleines are a delicate thing. I love them and they are super easy to bake. Also they are delicious. But mostly only on the day they are baked, maybe the day after. After that they are dry, hard, just not delicious anymore. But my baked goods should last for a few days. That are just my expectations. I'm not baking things for only one day (except guests are expected).
I already was enthusiastic about many madeleine recipes. But that was gone soon. Until I tried these sweet little gems. They are perfectly delicious! They combine the taste of the apples with the vanilla and the brown butter. AND they are lasting several days in a cookie jar. Whilst that, they are keeping moist and aromatic. I found my recipe!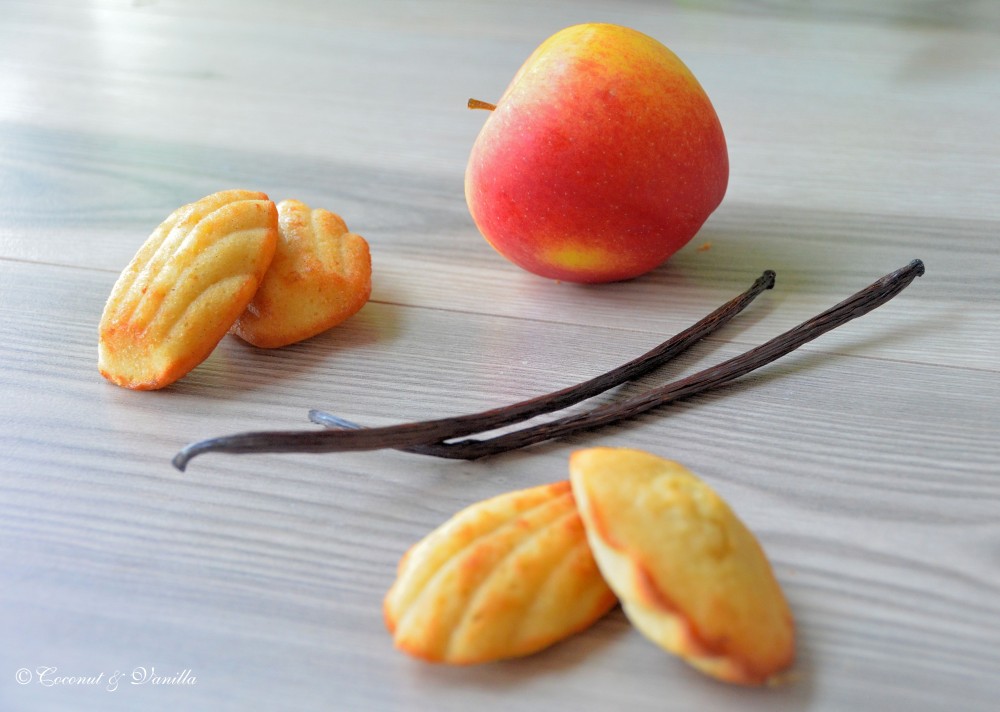 It will be different finding a recipe, without fruit, although. But this won't be necessary in autumn, since there still can be used pears, quinces and even some pumpkin puree.
I found this recipe on the wonderful blog from Aran – Cannelle et Vanille. I just changed the recipe into one with gluten. So if you are suffering under celiac disease, this blog should be one of your favourite sources for recipes. Besides it is just a beautiful blog.
One year ago: Churros
Apple, Brown Butter & Vanille Madeleines
source: Cannelle et Vanille
yield: about 20 madeleines
Roasted Apples:
Ingredients:
2 small apples, peeled, cored and cut into 2 cm cubes

1 vanilla pod, split and seeds scraped

1 Tbsp light brown sugar

1 Tbsp butter
Combine the ingredients in a baking dish and bake for 20-25 minutes at 180° C. Remove the vanilla pod and puree it.
Madeleines:
Ingredients:
100 g butter

130 g plain wheat flour

1 tsp baking powder

a pinch of salt

2 eggs

125 g light brown sugar

pureed apple mixture from above
Melt the butter in a small saucepan over medium heat, until it begins to brown and smells nutty. Set aside to cool.
In a small bowl combine the flour, salt and the baking powder.
Whip the eggs and the sugar on high speed, until light and thick. Add the flour and mix briefly until combined. Add the brown butter and the apple puree and mix until combined. Cover the bowl with plastic wrap and chill for two hours (I shortened this step, since I hadn't the possibilities. Worked fine though.).
Preheat the oven to 180° C.
Spoon the batter into the madeleine pan (if you are using a non-silicone pan, don't forget to butter it).
Bake the madeleines for 10-15 minutes, until golden brown. Let them cool in the pan for 5 minutes, then transfer to a cooling rack. Bake the next batch.