Thursday, 18th November 2010
I never were really fond of shortbread. Scottish or not. We didn't even tried some, as we were in Scotland last year. We just brought some home as a gift. I ate some of the gift myself. But I'm not ashamed, since it revealed the tastiness of shortbread to me. Scottish shortbread. I don't know how Irish tastes or other. So I'm only referring to Scottish.
Lately I thought again of the shortbread. And I thought of a try years ago to produce shortbread. It was a recipe of Jamie Oliver. It was not good. Since then I had a slightly aversion against shortbread. Sorry Jamie. But there was no reference of the Scottish there. A glimmer of hope? Well, I searched the internet for a simple shortbread recipe, no chocolate, no herbs, no fuss. And then I found it! On a blog, which blogger has it from a fellow blogger, who owns it from her Scottish grandfather!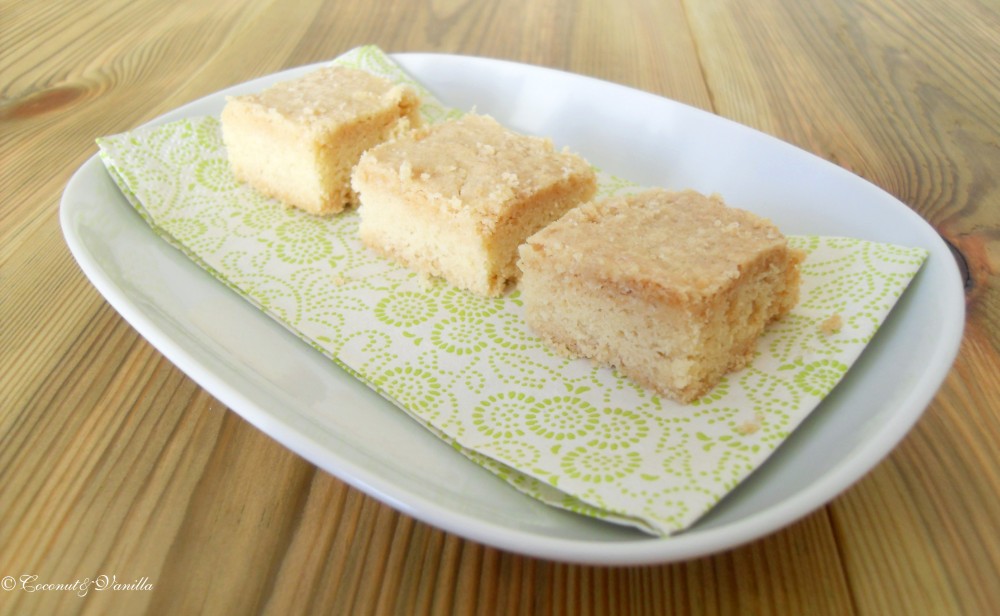 If you are not familiar with shortbread. I give you a short dive into the taste and texture of that shortbread. It's crumbly, but not allover. Everything holds together, but on the edges it crumbles. It's flaky, maybe you can see some layered flakes in the picture. Those layers brake apart in your mouth. And then comes the buttery taste.  There's a lot of butter in there, but it doesn't taste like your eating pure butter. Simple, but somehow complex. Maybe just delicious. So don't keep your hands from that recipe, because of the butter, you will regret that! And yes you can eat more than one piece. Because they are lighter than you think.
You don't need a special ingredient, it's all there in the kitchen. Go and make them!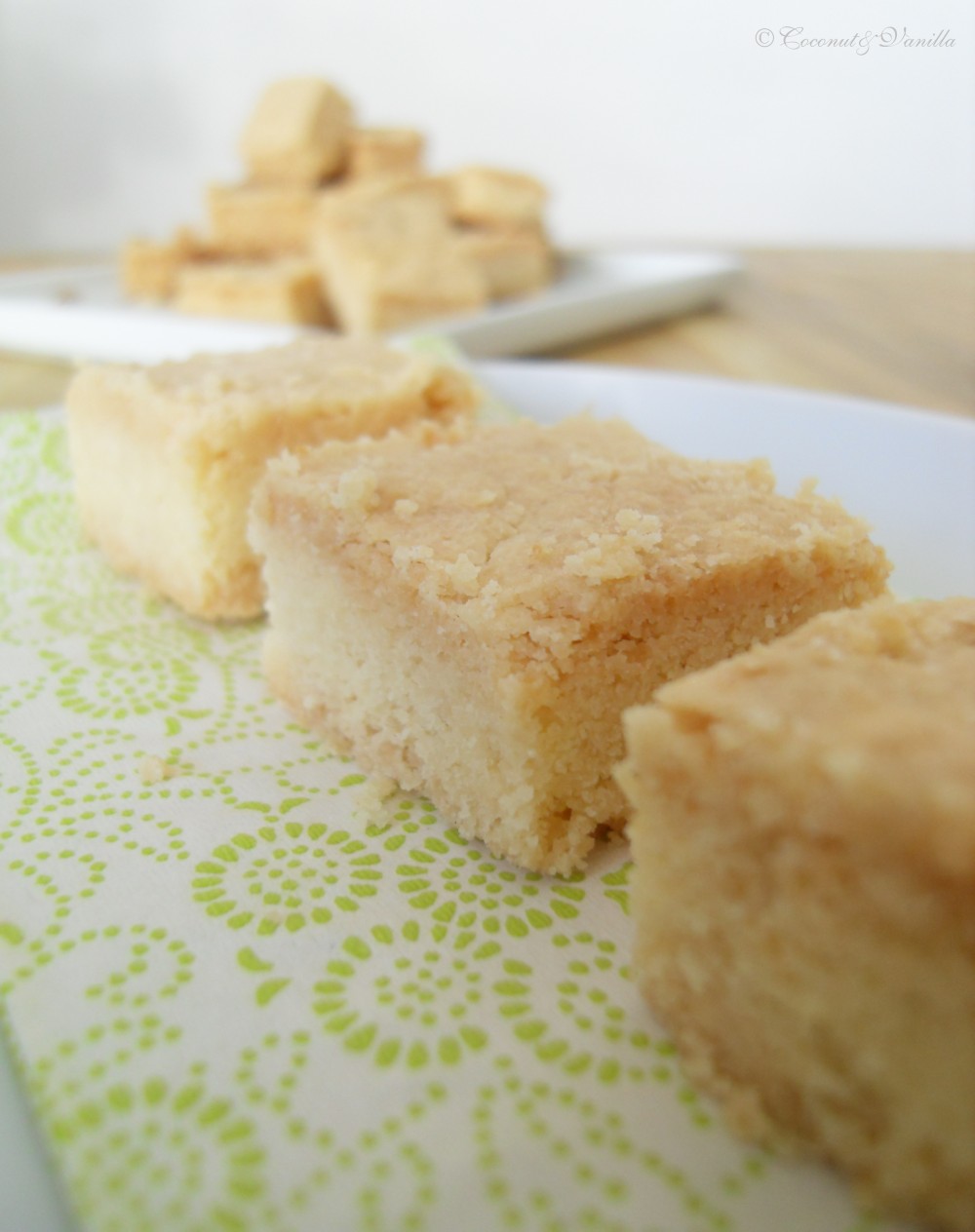 Scottish Shortbread
yields: one 20×20 cm square pan, cut into smaller squares (double the amount for a full sheet pan)
Ingredients:
110 g sugar

140 g corn starch

300 g flour

225 g butter, at room temperature

1 pinch of salt

some sugar for sprinkling after baking ( I didn't)
Preheat the oven to 160° C.
Add sugar, corn starch, flour and salt in the bowl of your stand mixer. Add the butter in pieces. Use the paddle attachment and whisk on a higher speed, until the butter is fully integrated and it looks like sand. It won't form a dough. Pour the mixture into the pan and firmly press down the dough, until it's an even mass.
Prickle the dough with a fork.
Bake the shortbread for 45 – 50 minutes until golden brown.
Remove from the oven and sprinkle with sugar, if you want. Let cool, then cut into squares. I cut mine into 4×4 cm squares.
Tip: It helps if the pan is a spring pan (like mine) or  has a low rim. So it's easier for cutting and especially for removing the shortbread from the pan.