Monday, 21st April 2014
Finally it's rhubarb time again! First thing I made with the first rhubarb was my beloved rhubarb crumble, but then I wanted to make something new and different. But that's not so easy! Everything was already known to me and the recipes were all so similar! And I already had tart, cake and muffins with rhubarb on the blog. So Saveurs link to its best rhubarb recipes just came right!
A rhubarb cake upside down? Tarte tatin first came up in my mind, but in the end it was real cake! Although I expected something totally different I was very pleased with the result. Not only that the cake is so ugly beautiful, it's very scrumptious. This cake doesn't need any fuzz to shine!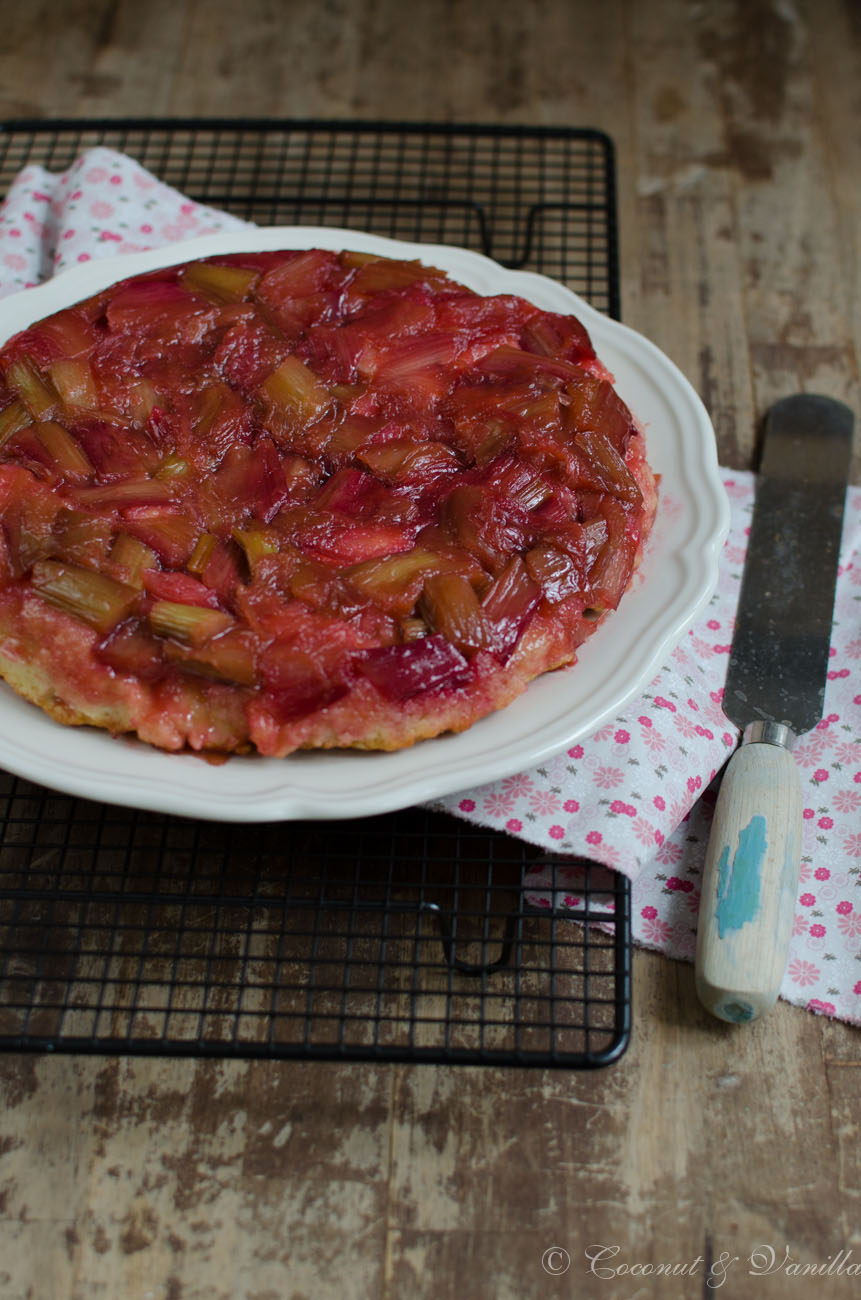 But the tarte tatin thought is stuck in my mind now! I need to give it a shot!
Until now I wasn't a big tarte tatin fan. I hadn't much luck with it, because sometimes the caramel didn't work properly, or the dough or flipping the tarte or all together. Mostly it was a disaster! But hey, every couple of years I try again and why not this year?!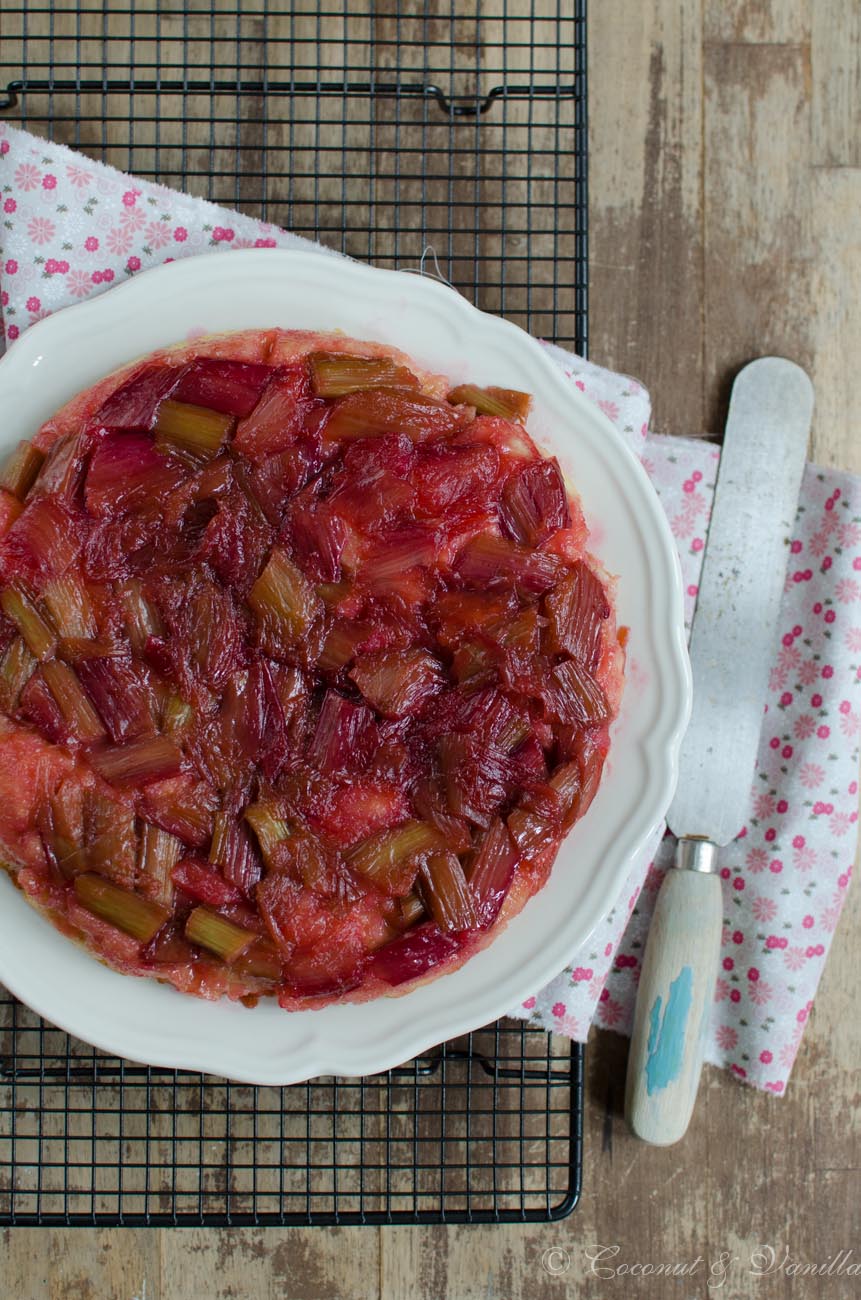 One year ago: wild garlic and tomato tart
Two years ago: extracts: vanilla, lemon, orange
Three years ago: toast bread
Four years ago: rhubarb streusel cake 
Rhubarb Cake Upside Down
adapted from Saveur
Ingredients:
350 g rhubarb, trimmed and cut into 3 cm pieces
100 g + 100 g sugar
55 g + 85 g cold butter
1 Tbsp lemon juice
1 tsp vanilla extract
salt
280 g flour
1 tsp baking powder
50 ml whole milk
2 eggs
Heat the rhubarb with 100 g sugar, 55 g butter, lemon juice, vanilla extract and a pinch of salt in a oven-proof skillet (cast iron for example; no plastic handle!) with 24 cm in diameter on middle heat. Cook until the rhubarb is tender, about 10 minutes. It's ok, if there's a lot of juice in the pan.
Preheat the oven to 190° C top/bottom heat.
Whisk flour, 100 g sugar, baking powder and a pinch of salt, add 85 g cubed butter. Knead in the stand mixer or use or fingers. Whisk milk and eggs together and add to the dough and knead until you have a slightly sticky dough. Use your wet hands to form a circle which fits the pan exactly (or almost exactly). It doesn't matter, if the dough doesn't look like a beauty or has a little hole. Place the dough onto the rhubarb.
Place the skillet in the oven and bake for 35-40 minutes until the dough is golden brown and cooked through. Remove the skillet from the oven (Caution! Very hot, always use oven mitts!) and let cool on a rack for 5-10 minutes. Place a large plate on the skillet and using oven mitts invert the skillet quickly, so the rhubarb is upside, the dough underneath. Place leftover rhubarb pieces on the cake, no one will notice. Enjoy warm (best with a scoop of ice cream!)!