Sunday, 13th March 2016
This brussel sprout purée is a revelation! And before winter is over (hopefully for good!) I show you what you can do with those little beauties!
The purée is unbelievable delicious and doesn't remind at all at brussel sprouts. So if you normally run away when you see sprouts, give that purée a chance! Could be also a good way to sneak sprouts into a childrens diet. Just don't tell it's sprouts ;).
The purée is also so simpel you only need three ingredients and an immersion blender (I say a pot for cooking is given)!
Nonetheless this brussel sprout purée is so elegant I would even serve at a nice dinner, even for Christmas.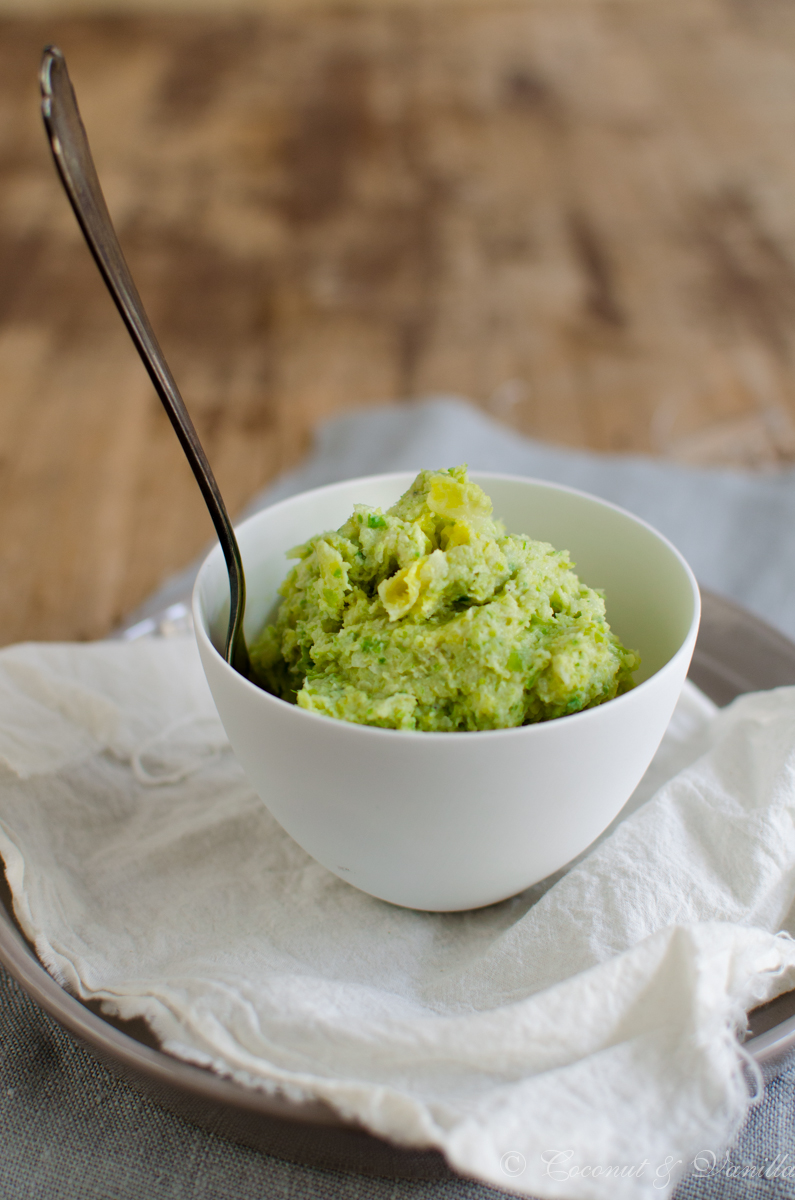 One year ago: pasta with radicchio and bacon
Two years ago: amaranth porridge with caramelized banans and pecans
Three years ago: broccoli avocado salad
Four years ago: gluten-free orange polenta cake
Five years ago: meat loaf à la Jamie
Six years ago: tofu balls with tomato sauce
Brussel Sprout Purée with Parmesan
adapted from Nigel Slaters Tender
Ingredients:
500 g brussel sprouts
200 g cream
100 g parmesan, finely grated
optional: freshly grated nutmeg, freshly ground black pepper, sea salt
Trim and wash the brussel sprouts. Cook in boiling salted water until tender, but the sprouts should still be a bit firm. The sprouts do still have a bright colour, when they start to switch them to more yellowish green it's time to get them out! Don't wait until they look like … well overcooked brussel sprouts. Drain and purée them coarsely. You want to have some pieces and leaves in there (although you can adjust the texture to you liking, I think that's how they are genius!). Stir in the cream and parmesan. Season, if you want, but be careful with the salt, the parmesan is already very salty!
Serve the purée in a prewarmed bowl or plates immediately!