Tuesday, 10th March 2015
This pasta with radicchio and bacon is definitely made for the category "quick and easy". I love it especially, as the radicchio adds a whole new flavour, also I can't resist pasta and bacon!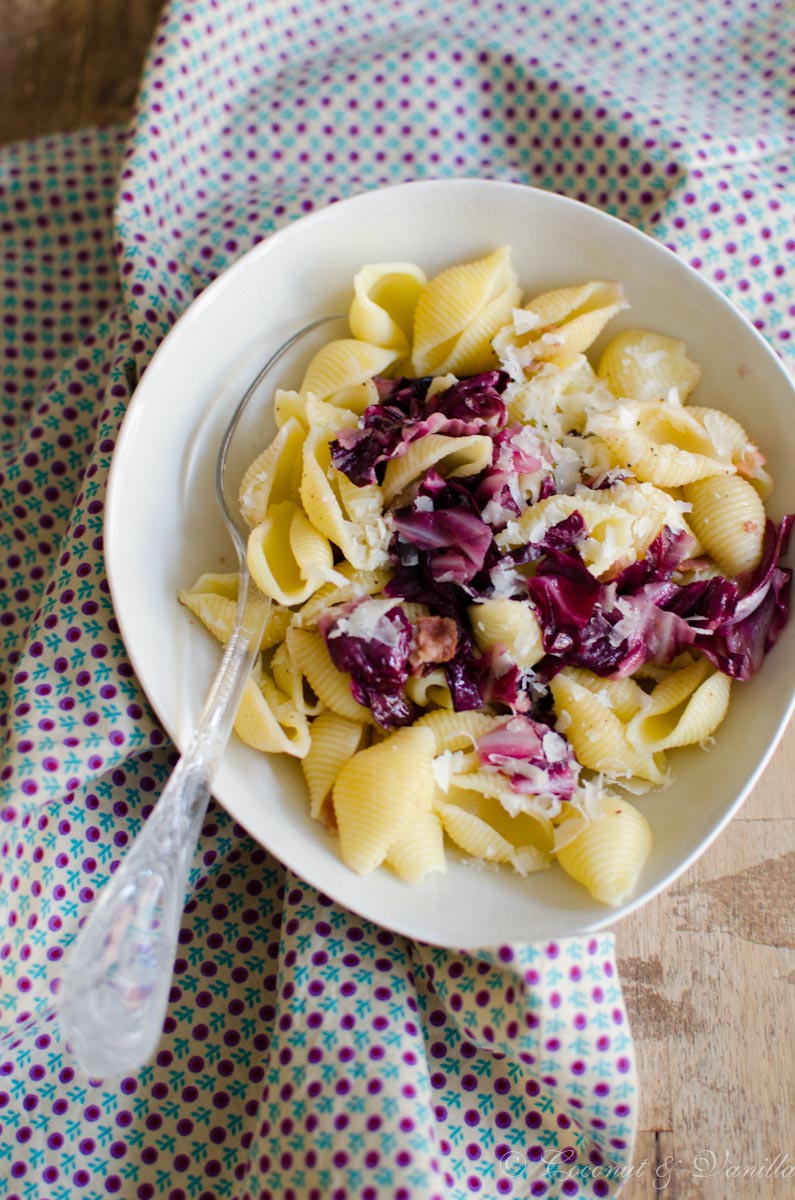 This meal is a favourite of me, but as it is with quick meals, you don't have time and mind to take a pretty picture. So this time forseeing I scheduled it for lunch ;).
Yep, radicchio tastes a bit bitter, but just a tiny bit here. It is not as bad as in those mixed salads you get here and there, which I do not like at all. It's a very subtle dish, which will suprise you!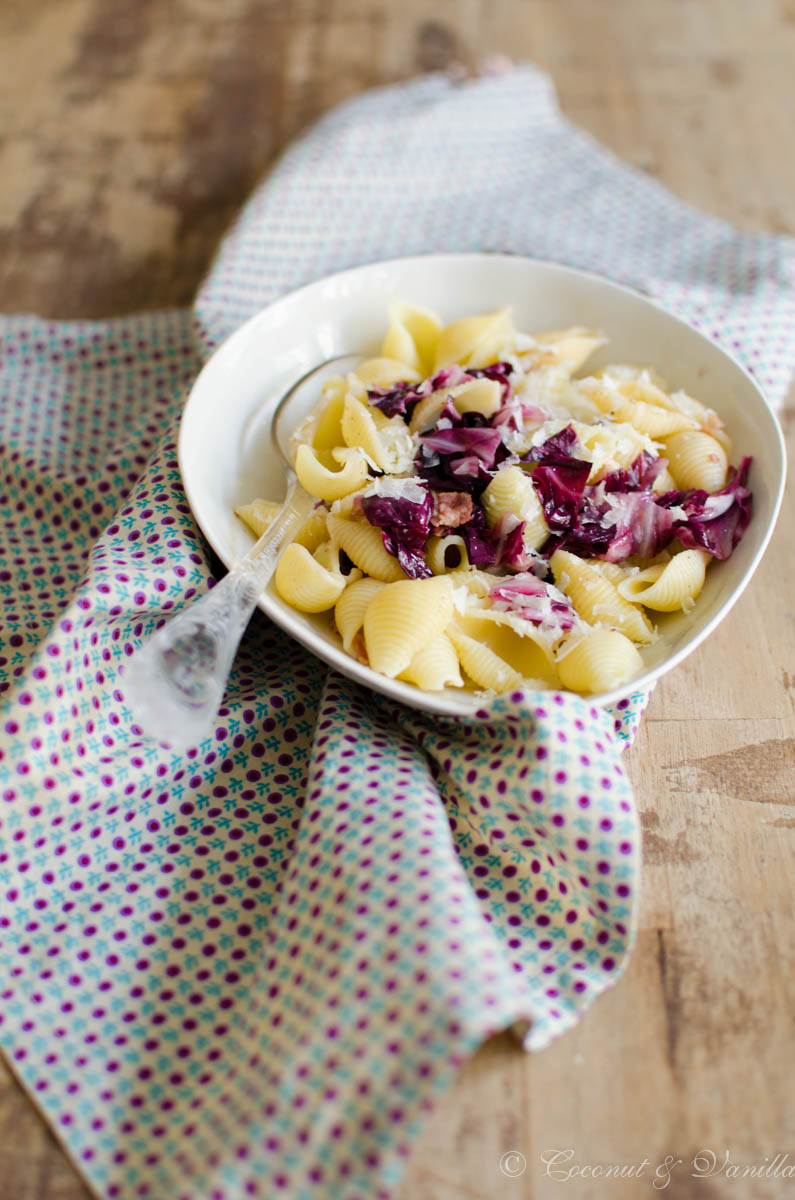 Two years ago: red thai curry
Three years ago: gluten-free orange polenta cale
Four years ago: meat loaf à la Jamie
Five years ago: tofu balls with tomato sauce
Pasta with Radicchio and Bacon
adapted from  Winterküche* by Tanja Dusy
yields: 2 portions:
Ingredients:
1 head radicchio
300 g short pasta
sea salt
1 tsp clarified butter
100 g bacon, diced
1 garlic clove, thinly sliced
black pepper, freshly ground
1 Tbsp white wine vinegar
parmesan, finely grated
Discard the outer leaves of the radicchio. Remove the other leaves, rinse them and spin them dry. Halve or third them broadwise, depending on the size of the leaves and cut them into 2 cm broad stripes.
Cook the pasta in a large pot of boiling salted water until al dente.
In the meantime melt the clarified butter and sauté the bacon until crispy. In the end add the garlic and sauté for another minute. Add the radicchio and sauté until wilted for about 2 – 3 minutes. Add the white wine vinegar.
Strain the pasta and keep some of the cooking water.
If necessary add a bit of pasta water to the radicchio and season with salt and pepper.
Arrange the pasta on the dishes, top with radicchio and serve with parmesan!
*affiliate link