Thursday, 28th August 2014
I'm admiring fava beans in a lot of english food blogs or cookbooks, but I've never seen them here in Germany! So last year I gave it a try and grew them on our field to satisfy my curiosity. I liked them very much and found them funny, too! It's funny, that I discovered them last week in Rothenburg on the farmer's market at the only vegetables stall there! I bought a lot in an instant and in the evening I cooked this pasta dish. The beans are cuddling in the orecchiette and are a perfect fit! With herbs, lemon, parmesan, olive oil and some garlic it's a light and quick summer dish.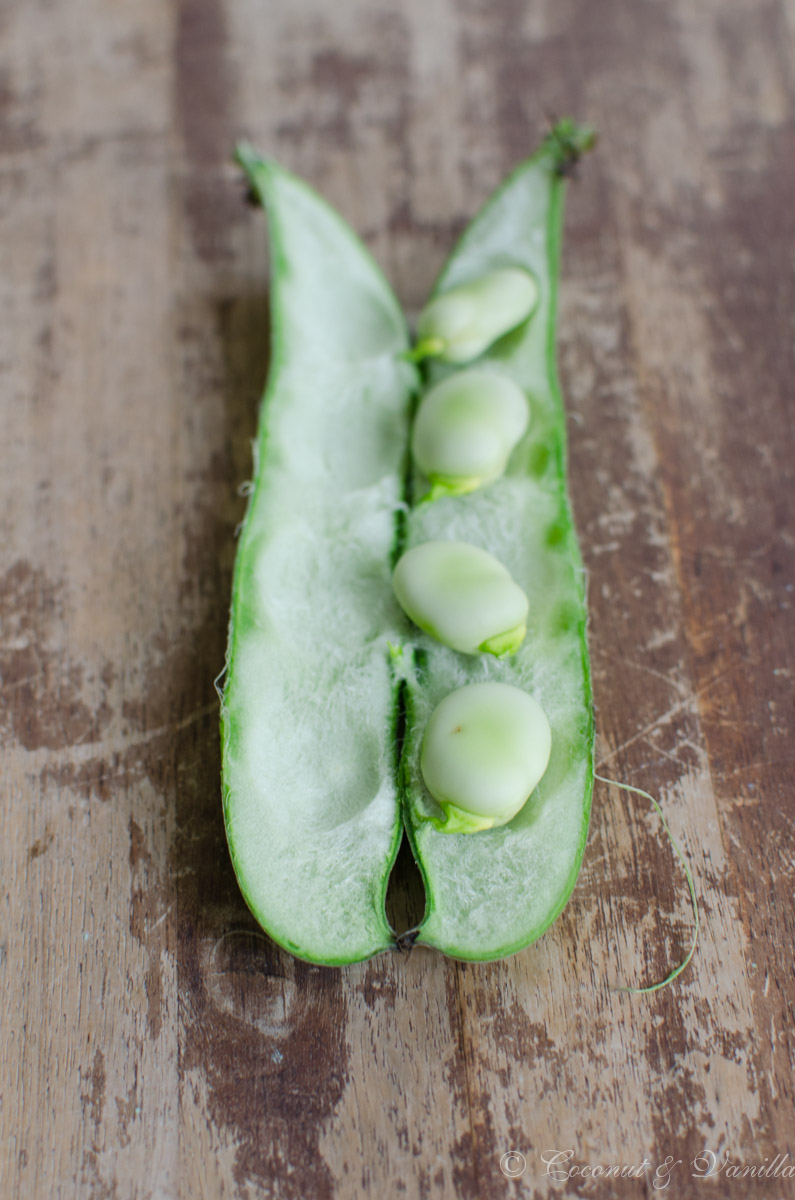 I'm only hoping you have access to fava beans or a garden which is equipped with fava bean plants ;).
I just introduced this wonderful pasta dish at Yushkas blog recently. Did you already visit her blog?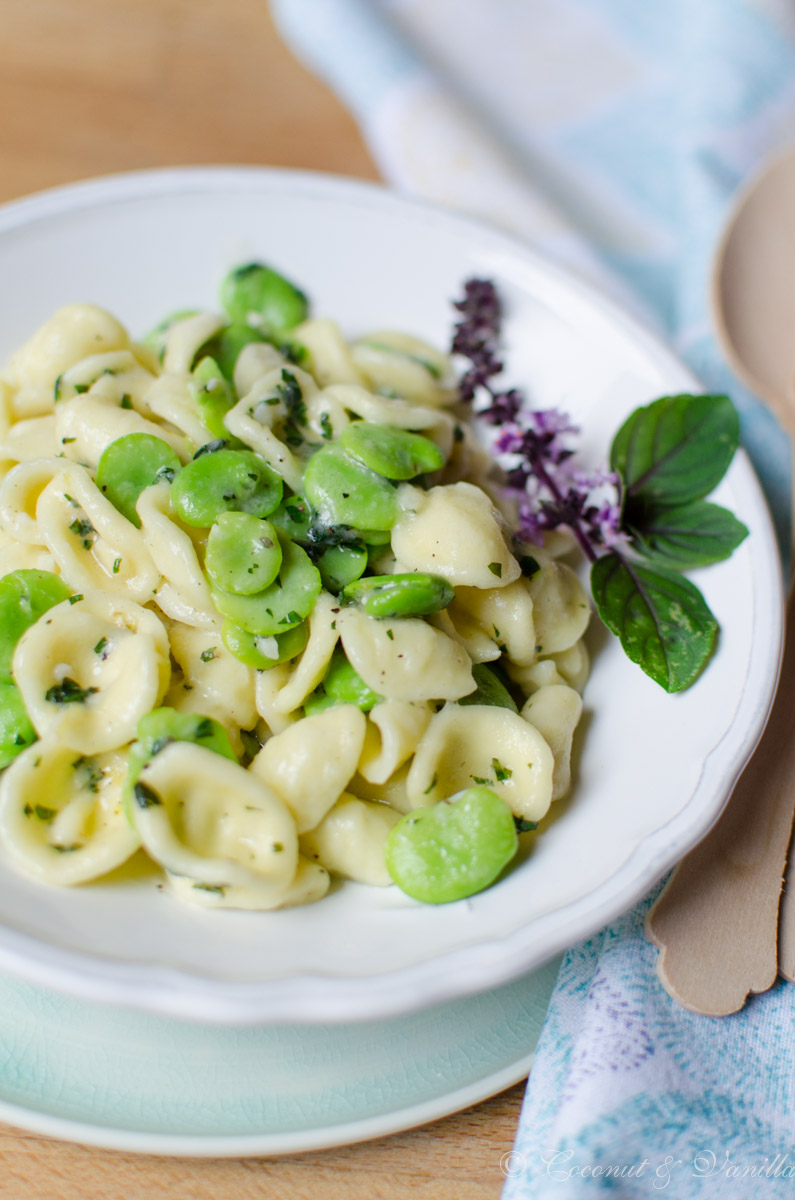 One year ago: pizza with nectarines, mozzarella & reduced balsamico
Two years ago: peach rosemary granita
Three years ago: purple rice pudding
Four years ago: rustic plum galettes
Five years ago: quails, warm and cold
Orecchiette with fava beans and herbs
yields: 2 portions
Ingredients:
1 kg fava beans
10 g herbs of your choice, I used basil and mint (but also thyme, parsley, oregano or a bit of sage would be good)
1 clove of garlic
olive oil
1 organic lemon, juice and peel (finely grated)
50 ml white wine or vegetable broth
15 g parmesan, finely grated
salt and pepper
300 g orecchiette
Shell the beans. Blanche the beans in boiling water for 2 minutes. Drain and rinse with cold water. Peel the outer yellow skin from the beans. This should be very easy now.
Finely chop the herbs and the garlic.
Bring again water to the boil, salt and cook the orecchiette until al dente. Drain and reserve some cooking water.
Place the pot back on the stove and heat some olive oil at middle heat. Sautße the garlic lightly. As it turns golden brown add the lemon peel and the fava beans. Braise lightly. Add the white wine or vegetable broth and cook for a bit. Add the parmesan, herbs and some lemon juice to your taste. Season with salt and pepper.
Fold in the pasta and season with again. If you like thin the sauce out with some pasta water.