Friday, 26th August 2011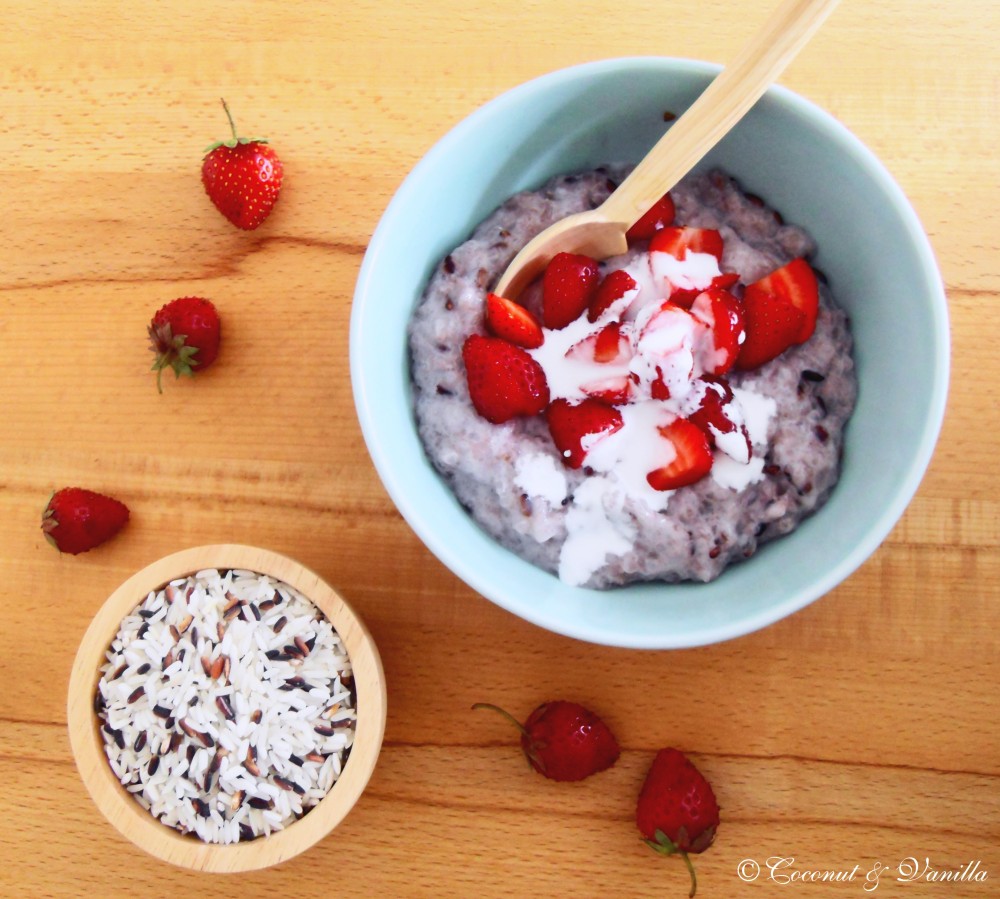 I have a Thai cookbook, that accompanies me already some years and I love it ever since. Everything in there is delicious and easy to cook! It's an all-time favourite.
There I spotted the recipe for the purple rice pudding. Years ago, too, of course. But I've never made it, although it's easy and delicious. Again. Ok, the purple rice may be a drawback. Over 1,5 years ago my mother send me a parcel with fair-trade products, In there was also a package with purple rice, or at least a mixture containing purple rice. It took 1,5 years to draw the connection.
Of course you can also make this rice pudding with some sticky white rice. I truly recommend it, because it's that delicious!
The rice pudding is cooked in water, until it reaches the right texture, which depends on the kind of rice you are using. Afterwards you mix it with coconut milk and sugar  and serve it with some fruit and the salted thick part of the coconut milk. The saltiness pairs perfect with the sweet rice pudding and the fruits. I used strawberries, because they were perfect in season, but feel free to substitute, for instance with peach or mango. The original recipe recommends jackfruit, which was to complicated for me to get and I didn't wanted to use any fruit from cans.
3 years ago on a holiday on Bali, I ate a dessert that was quite similar to this, because of the sweet- and saltiness. Different because it wasn't made of rice. Although I can't remember anymore what was used instead.
A delicate dessert connected with some memories, perfect to celebrate my second blogaversary! Thanks for visiting my blog! I hope you enjoyed the time ever since on my blog and I'm happy to provide you with more upcoming recipes!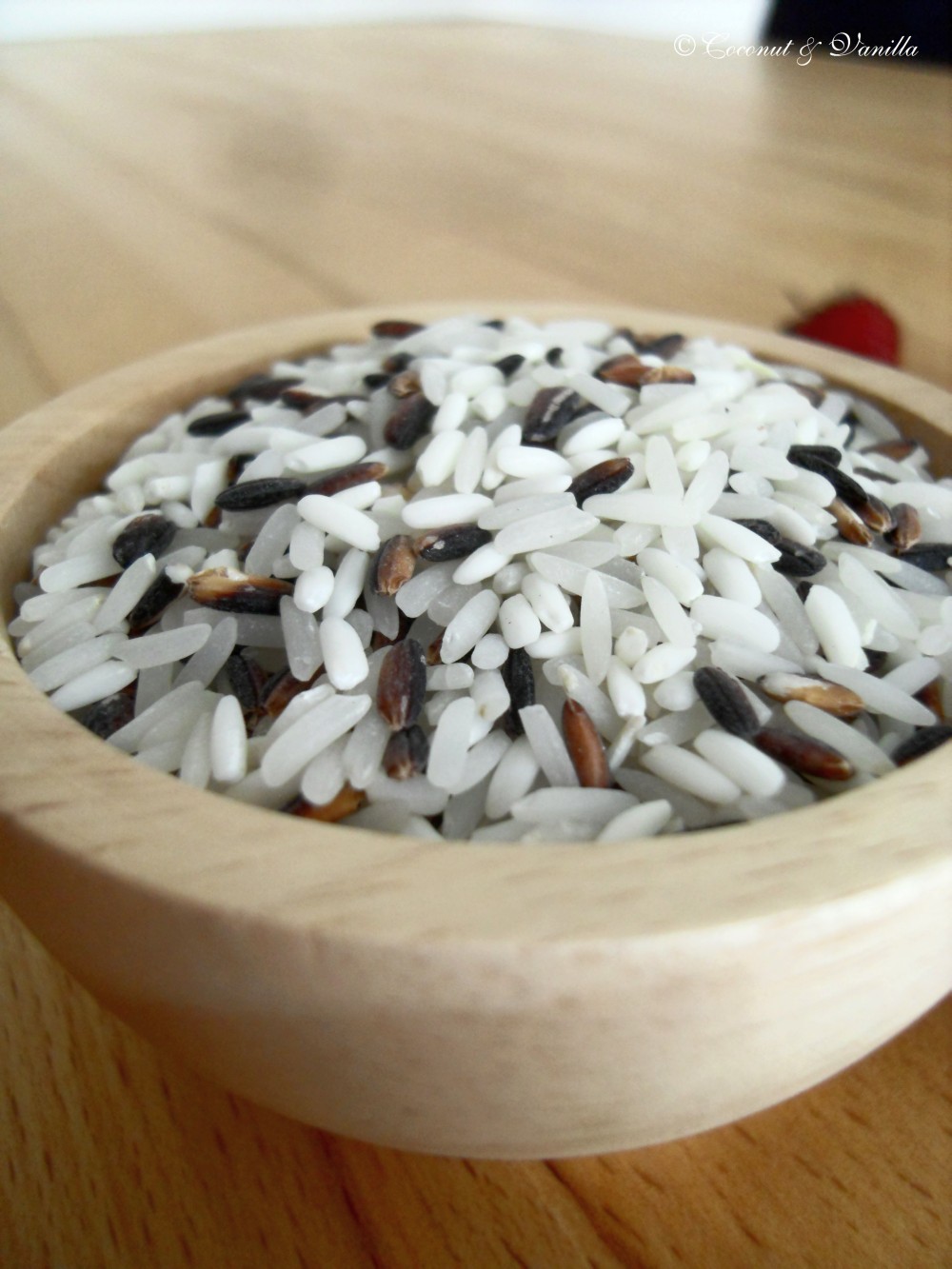 Purple Rice Pudding with Strawberries
Ingredients:
250 g purple rice mixture

400 g coconut milk (one can, not shaken)

2 pinches of salt

200 g sugar

250 g strawberries (or some other fruit you like)
Rinse the purple rice and soak it 3 hours in cold water. Strain off the water, and cook it on low heat with 600 ml of water, until it reaches the perfect texture for rice pudding (soft, but a bit firm to the bite). Add more water if needed. It takes about 20 to 30 minutes, depending on the sort of rice, you are using.
Wash the strawberries and cut them into slices.
Remove the upper thicker part from the coconut milk. About 8 Tbsp. Mix with the salt. You should taste the salt. Stir the sugar in the rest of the coconut milk. Stir in the rice. Arrange on dessert bowls and top with strawberries and the salted coconut milk.