Tuesday, 23rd December 2014
I already wrote that I have so many ideas what to to with the chai spice I mixed. One of these is this homemade chai almond milk, of which everythings is homemade, including the almond milk! I just didn't grow the almonds ;).
Nut milks are one of these hipster milk alternatives, which you can see everywhere these days, especially in all those hip hipster cafés with fair and hand roasted and milled organic coffe ;). After all I'm still thinking coffee is yucky and I would never pour nut milk in my tea. Ugh.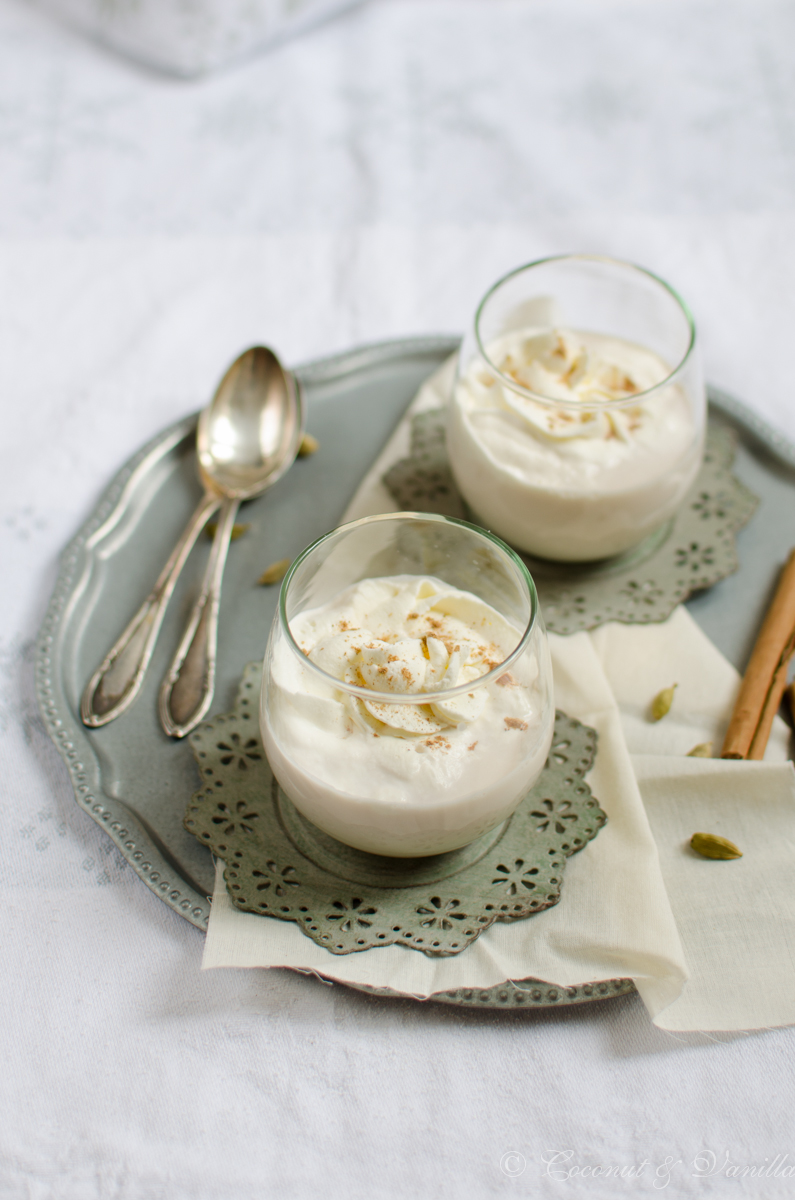 But, I'm not telling you this, because I do not like almond milk. No, I introduce you this wonderful hot winter beverage made of almond milk and chai spice. So velvety like a fluffy cloud of cotton :D. I imagen sitting on a large and thick fluffy lambs fur and ok nevermind… sometimes I'm getting a bit too creative with images and food (and drinks). 
Making almond milk at home isn't complicated at all, by the way! The only challenge is to soak the almonds the night before. This is a real challenge to me, since I'm always forgetting stuff like that. Because of that sourdough breads are quite seldom baked these days in this household -.- .
For straining the almond milk I use cheese cloths and double or triple them. I use those cloths quite often and they are indispensable for me in the kitchen.
If you are soaking the almonds tonight, you can enjoy this delicious festive almond milk tomorrow morning!
Maybe we will read each other after Christmas and before the new year and I'll you what I cooked at Christmas, if it was good ;).
I wish you wonderful Christmas days! Enjoy and relax!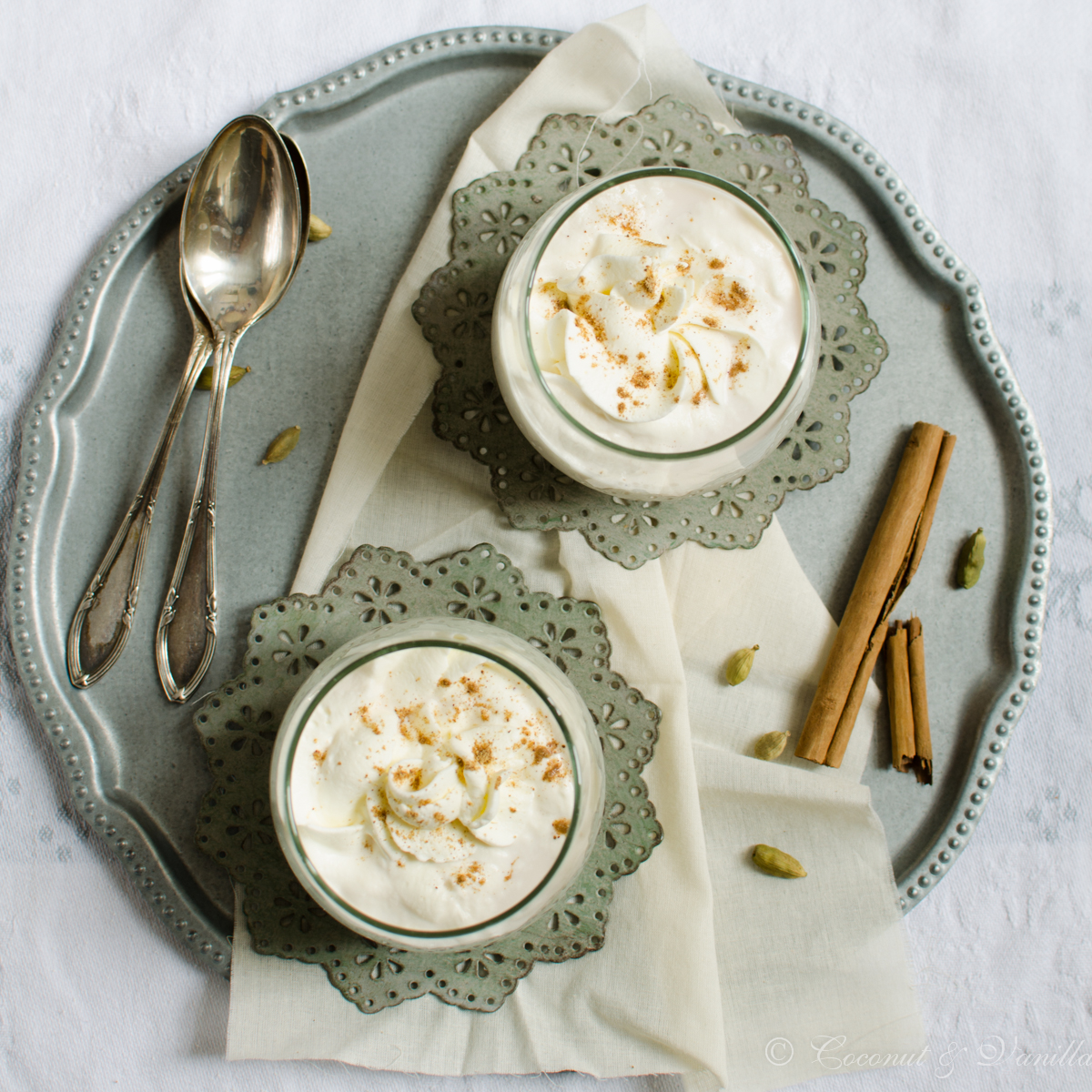 Two years ago: boneless leg of a wild boar with rose hip sauce
Three years ago: homemade chocolate bars
Four years ago: eggnog and gingerbread
Homemade Chai Almond Milk
the basic almond milk recipe is adapted from Flowers on my plate 
yields: 2 mugs 
Ingredients:
100 g almonds
700 ml water
1 tsp maple syrup (optional)
2 tsp chai spice
Soak the almonds in water over night. Rinse the almonds, discard the water. Purée the almonds in the blender with water, maple syrup and chai spice very finely. 
Place a fine mesh strainer ove a jar (I use one with a reusable lid, so I can store leftovers in the fridge) and line with a doubled folded cheesecloth. Pour the almond milk through the mesh strainer, then heat in a saucepan.
When warm pour into mugs and enjoy immediately!