Thursday, 13th November 2014
Mornings begin with a cup of chai tea. At home loose tea. Just recently I discovered the perfect organic chai tea, which costs twice as much as the normal one, but therefore there are no flavours in it and it taste sensationell! At work I use tea bags, I prefer the chai by Yogi and Alnatura. Here organic is a must, since others only taste gruesome artifical. As chai tastes so yummy in all kind of dishes and drinks, I made my own spice mixture! I love the warming spicy taste so much!
Therefore I use a spice mill attached to my kenwood food processor. This is so handy and I already used it for spice mixtures for different indian dishes. If you don't own a fancy machine like that you can also use a small spice grinder or coffee mill. Just make sure that no flavours are transferred from the previous milled food.
Here's my trick to avoid that: Grind one tablespoon of plain rice beforehand. It neutralizes the flavours mostly and "cleans" your mill/grinder. 
You don't need any special spices, just make sure you use real ceylon cinnamon sticks. Those are from high quality in contrast to cassia cinnamon sticks and contain less cumarin. Ceylon cinnamon sticks are made from thin cinnamon rind and are rolled many times, so they consist of many thin layers. Cassia cinnamon sticks on the other side are made of thick rind and only rolled once!
I use the chai spice mixture not for my tea (yet), but for everything else, that I will spice up! I'm already thinking of so many possibilities. Stay and tuned for what I'll present the next weeks! It will be totally worth it!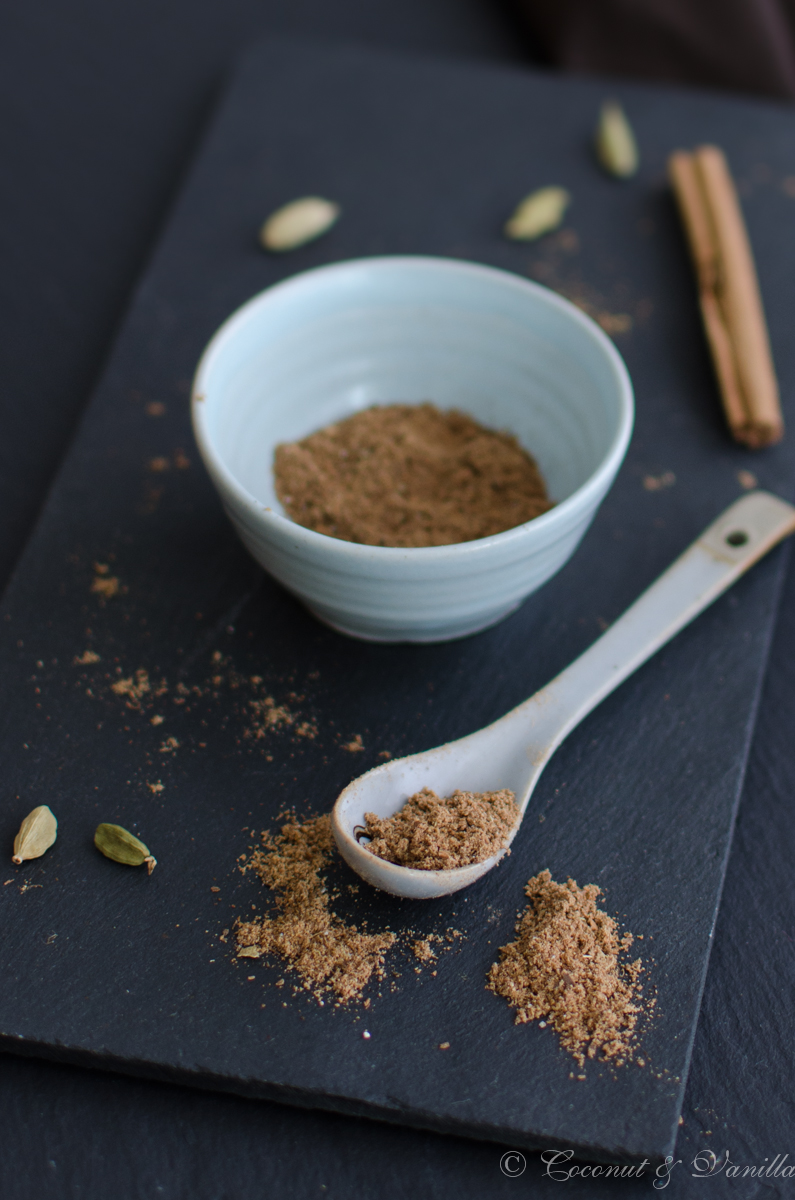 Two years ago: chocolate chip cookies with pistachios, dark chocolate and smoked sea salt
Three years ago: red cabbage with orange and gorgonzola
Four years ago: flan tart
Chai Spice
Ingredients:
1 ceylon cinnamon stick
1,5 tsp ground ginger
3 black peppercorns
12 cloves
4 green cardamom pods
Place all ingredients in a spice mill (or coffee mill) and ground until you hve a fine spice mixture. Keep in a jar.