Meine liebste Lieblingsmarmelade ist ja Erdbeermarmelade! Schon als meine Oma die gesamte Marmeladenproduktion inne hatte war das die Beste von allen. Und der Verbrauch ist auch am größten, denn wenn es Pfannkuchen gibt muss es auch Erdbeermarmelade drauf geben! Keine Marmelade schmeckt zu Pfannkuchen so gut wie Erdbeere.
Inzwischen bin ich dazu übergegangen die Zuckermenge zu reduzieren, damit die Marmeladen nicht mehr so übermäßig süß sind und mehr nach der Frucht an sich schmecken. Und so bin ich vor einiger Zeit auf mein Rezept für die beste fruchtigste Erdbeermarmelade gestoßen!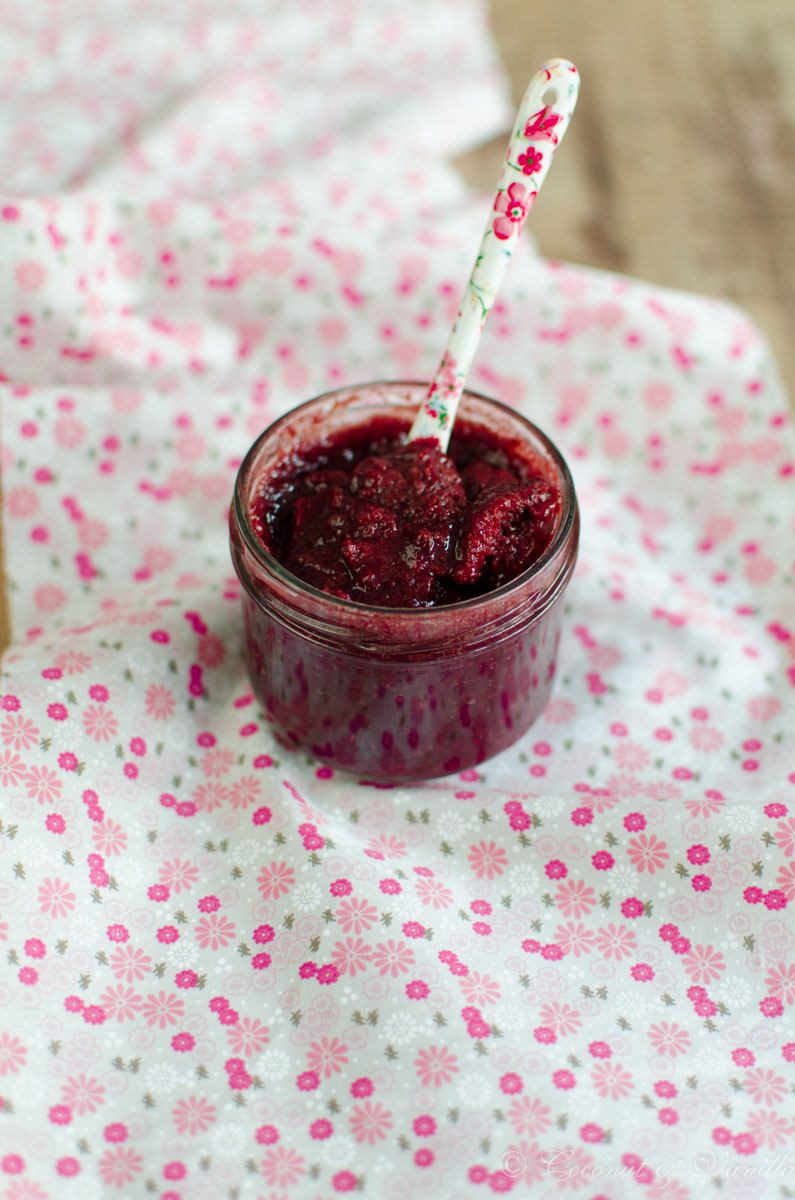 Marmelade kochen gehört für mich einfach zum Sommer. Kaum gibt es die ersten Früchtchen denke ich daran, dass ich noch mehr kaufen muss und wann ich genug Zeit habe daraus Gelee oder Marmelade zu kochen. Ich mag die Sorten am liebsten einfach und pur ohne viel Schnick Schnack, aber ich habe gerne jede Geschmacksrichtung daheim, die bei uns heimisch ist. Und so finden sich neben Erdbeer, auch Kirsche, Himbeere, rote und schwarze Johannisbeere, Aprikose, Holunder, Rhabarber und noch vieles mehr im Regal. Ich versuche meine Vorräte jeden Sommer entsprechend aufzufüllen, nicht immer muss alles gekocht werden, aber Erdbeermarmelade jeden Sommer ;).
Erdbeermarmelade ist übrigens bei Weitem die einfachste und schnellste Marmelade, vor allem wenn man sie wie ich püriert mag. Sollte man Stücke bevorzugen muss man leider noch die Zeit aufwenden die Erdbeeren in passende Stücke zu schneiden.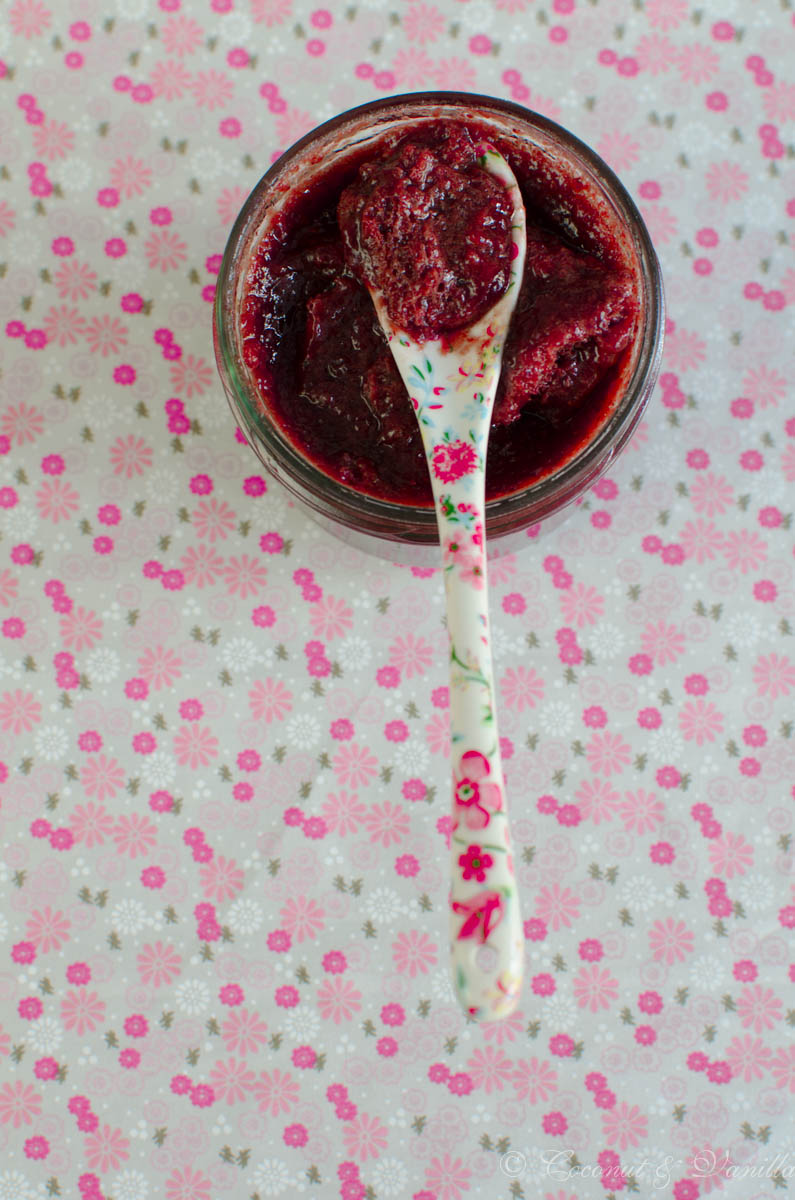 Vor einem Jahr: Rhabarbergelee
Vor zwei Jahren: Saftige Hefewaffeln
Vor drei Jahren: Crêpes mit mariniertem grünem Spargel und Räucherlachs 
Vor vier Jahren: Cantucchini
Die beste und fruchtigste Erdbeermarmelade der Welt!
Zutaten
1,7 kg Erdbeeren
500 g Gelierzucker 3:1
Gläser und Deckel sterilisieren. Entweder im heißen Wasserbad oder im 120° C heißen Ofen für 20 Minuten. Umgedreht auskühlen bzw. abtropfen lassen. Die Deckel sollten innen trocken sein!
Für die Gelierprobe einen kleinen Teller ins Gefrierfach stellen.
Die Erdbeeren waschen und den Strunk entfernen. Grob in Stücke schneiden.
1,5 kg Erdbeeren mit 500 g Gelierzucker in einem großen Topf vermengen. Wer etwas Zeit hat lässt den Topf eine Stunde stehen. Deckel dabei auflegen! Ansonsten geht's gleich weiter!
Die Erdbeeren zum Kochen bringen und 3 Minuten sprudeln kochen lassen. Mit dem Pürierstab glatt pürieren und eine Gelierprobe auf dem eisgekühlten Teller machen. Wird die Marmelade in kurzer Zeit fest, ist die Gelierprobe gelungen, ansonsten nochmal kurz weiterkochen und die Gelierprobe wiederholen.
Die Gläser mit der Marmelade befüllen und dicht verschließen.
Die Marmelade abkühlen lassen. Sollte sich kein Vakuum in einem der Gläser gebildet haben, ab damit in den Kühlschrank und als erstes verzehren!
Die Marmelade ist mindestens 1 Jahr haltbar.
My favourite jam is strawberry jam by far! Already since my grandma made all the jams for our family I liked strawberry best. And the consumption of it is the biggest, since when I make crêpes, there needs to be strawberry jam for topping! No other jam tastes so good with crêpes or pancakes like strawberry jam.
Years later I began to reduce the amount of sugar, so the jam isn't overly sweet, but tastes more like the fruit itself. And so I created my own recipe for the best and most fruity strawberry jam of all times!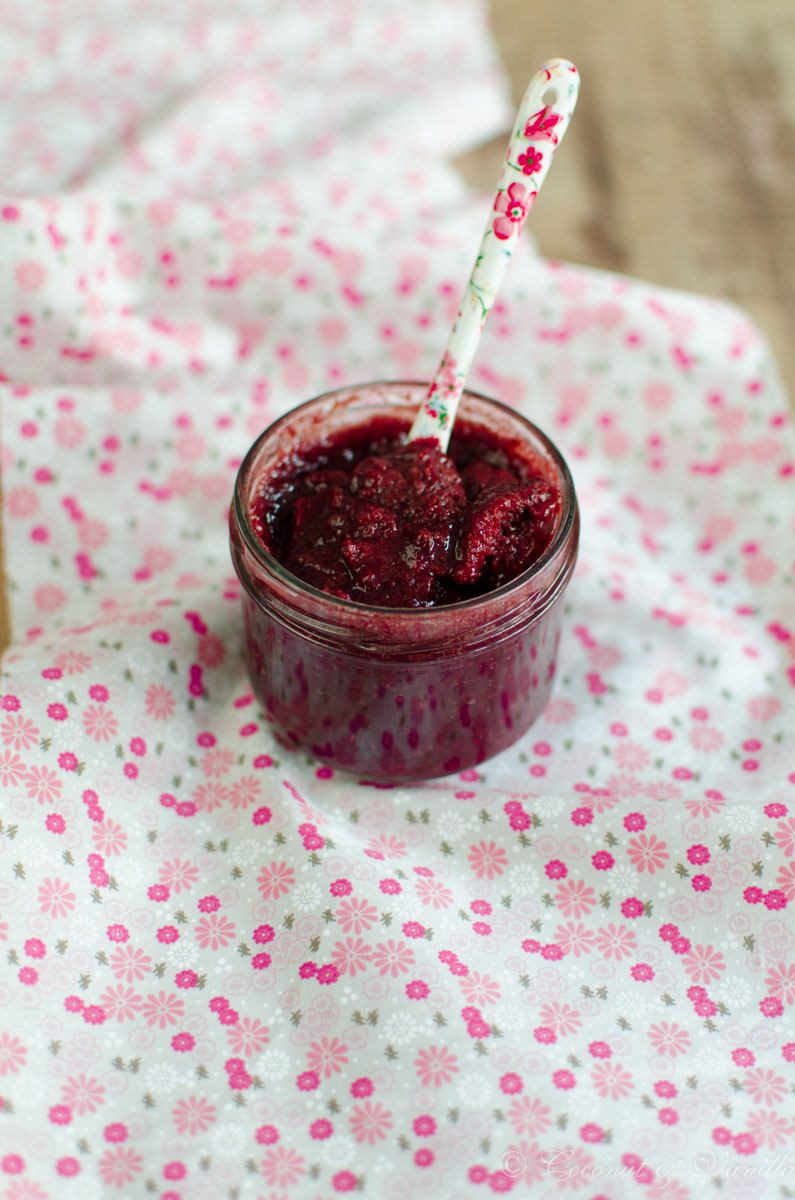 Jam making is summer time for me. As fruits appear on the market I start to think about buying more and spending time to cook jam or jelly. I like jams and jelly best pure and simple, without any additons. But I want to have every flavour at home, which are indigenous. So I have strawberry, raspberry, cherry, black and red currant, apricot, elder, rhubarb and a lot more on my shelves. I try to stock up my pantry every summer, but I don't need to cook every fruit every summer except strawberry ;).
Strawberry jam is by far the easiest and quickest of all jams, even more if you like it puréed like me. If you prefer it chunky you have to bring some extra time to chop the strawberries in your preferred size.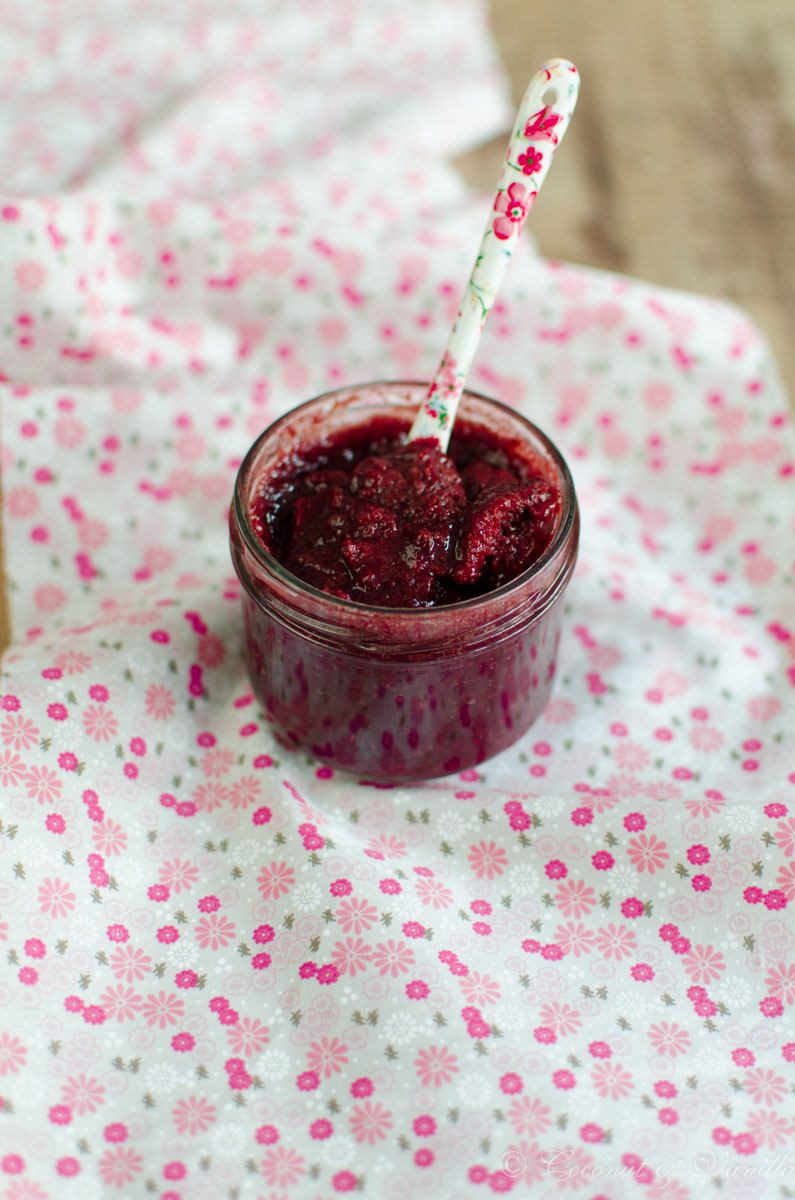 One year ago: rhubarb jelly
Two years ago: luscious yeast waffles
Three years ago: crêpes with marinated green asparagus and smoked salmon
Four years ago: cantucchini
the best and most fruity strawberry jam on the planet

Ingredients:
1,7 kg strawberries
500 g jam sugar 3:1 (if using pectin and sugar us it according to the manufacturers instructions)
Sterilize jars and lids. Either in hot water bath or in a 120° C hot oven for 20 minutes. Let them cool inverted. The lids should be dry inside!
Place a small dish in the freezer for the gel test.
Rinse and hull the strawberries. Chop them.
In a large pot stir together 1,5 kg of strawberries and 500 g jam sugar 3:1. If you have some time let them macerate for an hour with lid on. Otherwise go on cooking!
Bring the strawberries to the boil and let them cook for 3 minutes. Purée with an immersion blender and make the gel test on the freezed dish. If the jam gelatinizes in a short time the test is positive, otherwise cook a little bit longer and redo the test.
Fill the jam into the jars and seal with the lids.
Let the jam cool. If no vacuum is build up in some of the jars (the lids should get concave in the middle), put them in the fridge and eat first!
The jam is good for a year at least.