Monday, 20th May 2013
We are indeed huge lovers of waffles, pancakes, crêpes or similar deliciousness for breakfast. For a long time I was searching for the perfect waffle recipe. Cause there are a lot!
Waffles have to be luscious and mellow, not dry, not too thick, not too stuffing. It's not easy finding the perfect recipe.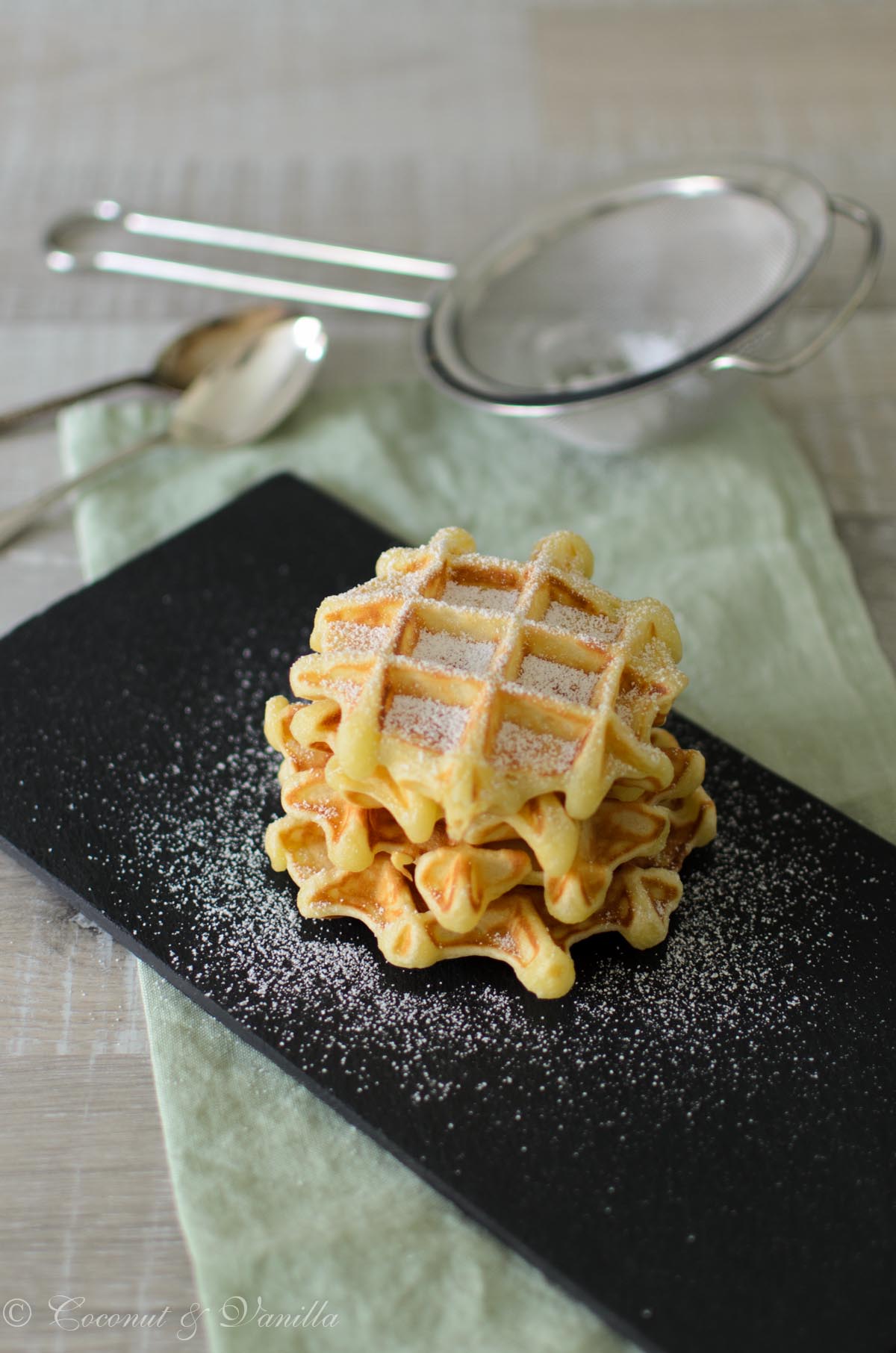 But here it is! These waffles are velvety, without being too soft and so luscious. They are fluffy, because of the yeast and the in folded beaten egg whites. The butter makes them oh so delicious and mellow.
They can be also eaten savoury and are freezer friendly, too. Just reheat them in the toaster and they are almost as good as freshly baked!
Although using yeast in these waffles, they only need 20 minutes resting, so they are stirred together in no time at all!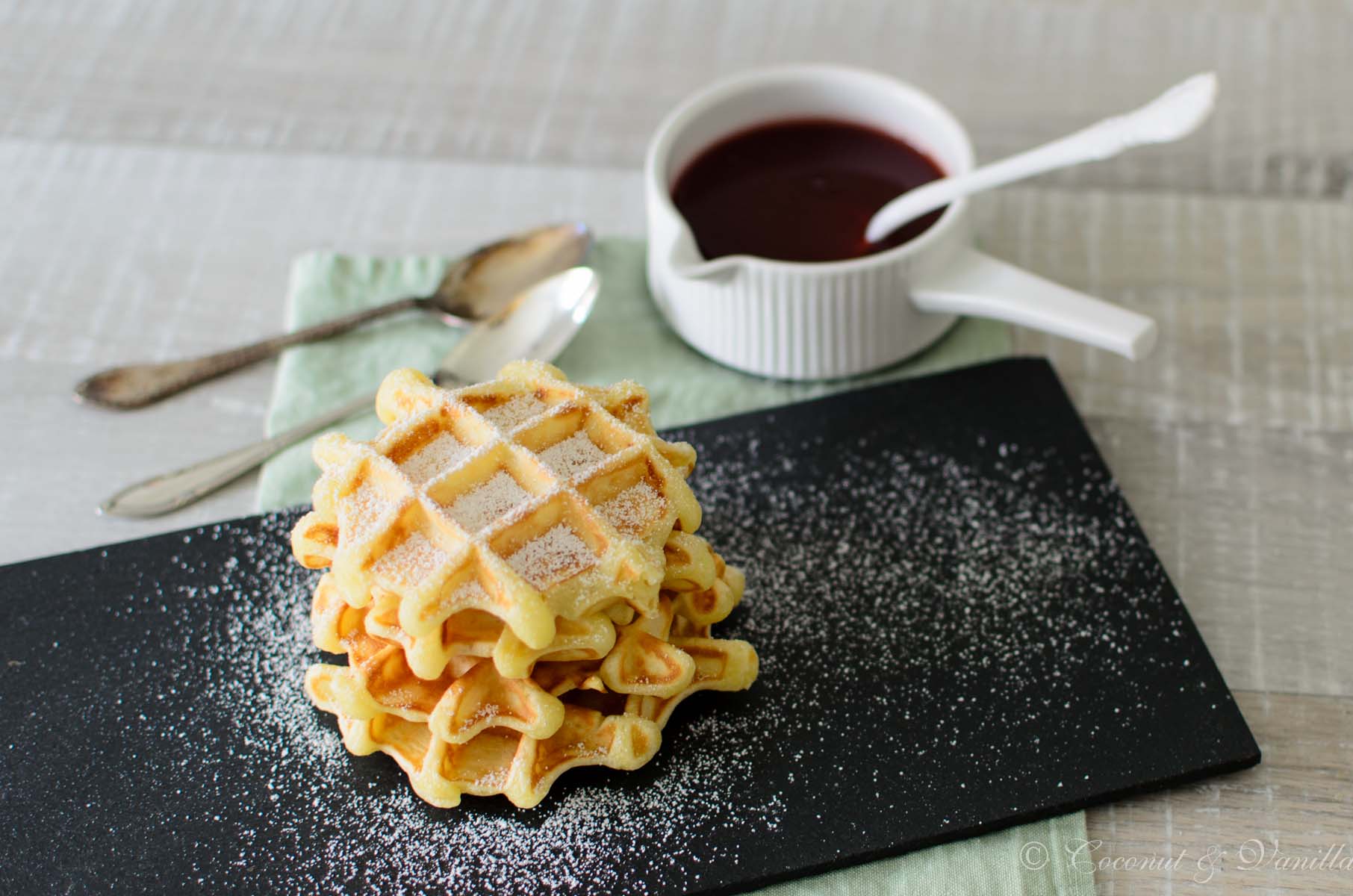 One year ago: crêpes with marinated green asparagus and smoked salmon
Two years ago: cantucchini
Luscious Yeast Waffles
adapted from One More Slice by Leila Lindholm
feeds 4
Ingredients:
2 eggs
125 g butter
250 ml milk
200 ml water
12 g fresh yeast or 4 g active dried yeast
400 g wheat flour
60 g sugar
2 tsp vanilla sugar
pinch of salt
Separate the eggs.
Melt the butter in a saucepan, add the milk and water and heat until lukewarm, remove from the heat. Crumble the fresh yeast into the milk and dissolve.
Whisk together the flour, sugar, vanilla sugar and salt. Stir in the yeasted milk, then add the egg yolks. Stir until you have a smooth dough.
Beat the egg whites until stiff peaks form, fold into the dough. Let the dough rest for 20 minutes.
Preheat the oven to 80° C.
Heat the waffle iron (best for Brussels waffles) and bake the waffles until golden brown. I use to take 1 Tbsp for small waffles, and 2 Tbsp per side for large waffles.
Place the waffles in the oven to keep them warm, until you've baked them all.