Saturday, 20th July 2013
Small refreshment, anyone? With these temperatures you sure will!
This white currant sorbet is just the right thing for that! I got beautiful white currants at the farmers market and I used them to make this easy peasy sorbet. If you can't get any white currants, red ones are fine, too, of course. There's no difference in taste.
After the weather has been so cold and rainy before July, I'm now very glad the temperature have risen perfectly for my "ice cream month" :).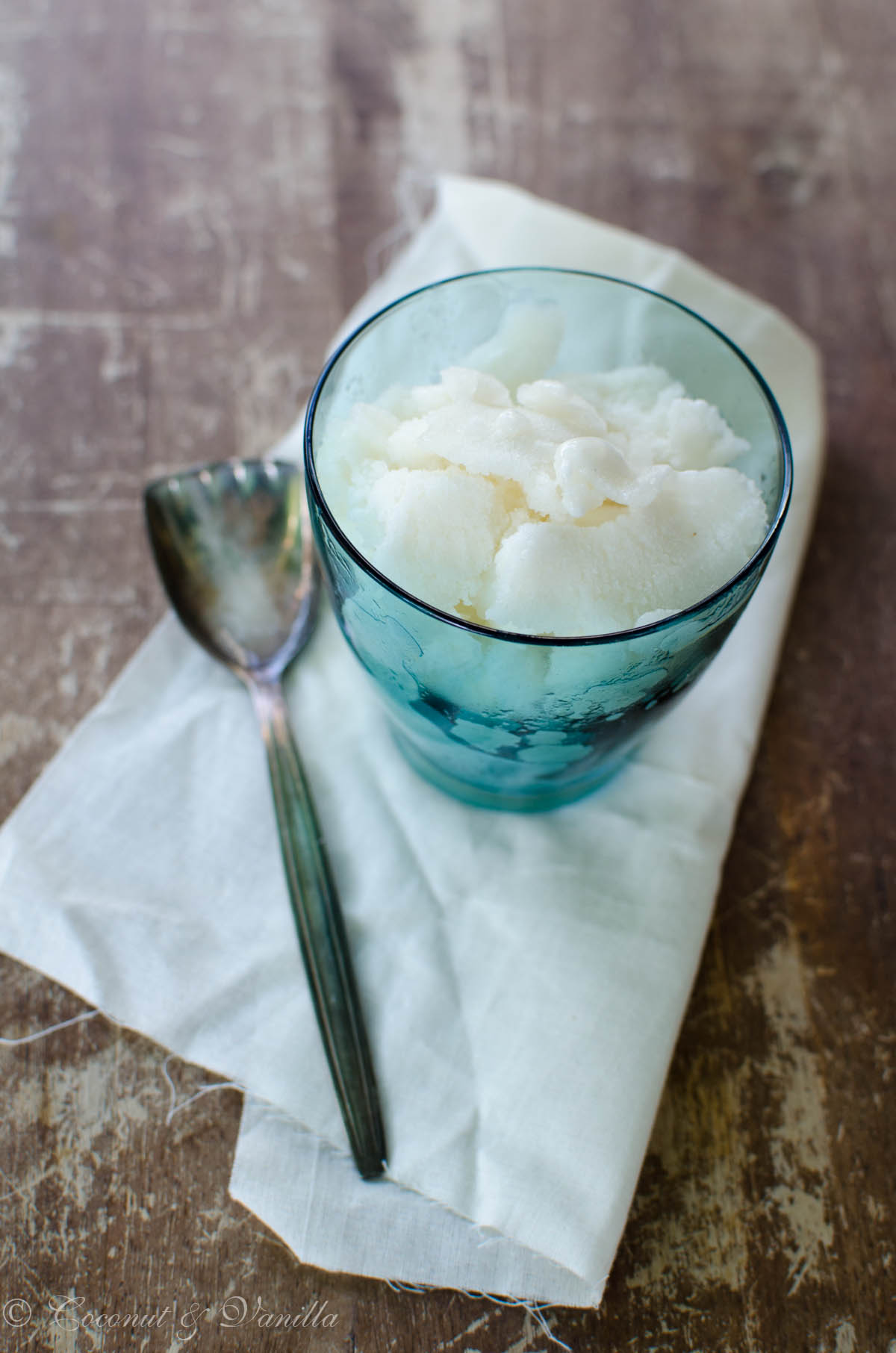 One year ago: strawberry vanilla tart
Two years ago: blueberry lemon tart
Three years ago: bruschetta
White Currant Sorbet
yield: about 400 ml
Ingredients:
500 g white currants
50g sugar
1 Tbsp glucose syrup (or corn syrup)
100 ml water
Rinse the currants and remove from the truss.
Add the berries and the rest of the ingredients in a small saucepan and bring to a boil. Simmer for 5-10 minutes. Let it cool. Strain through a mesh strainer or use a juicer.
Let the juice cool in the fridge, then freeze in your ice cream machine according to the manufacturers instructions.