Frozen Yogurt (Joghurt?) ist einfach was leckeres. In Erlangen – neben meiner Heimat gelegen – gibt es einen kleinen Laden mit gaaaanz leckerem Frozen Yogurt. Den gibt es da schon richtig lange, aber ich komme da einfach nur sehr selten hin. Weder in Nürnberg, noch hier habe ich bisher etwas vergleichbares entdeckt. Aber frau verfügt ja über eine Eismaschine, warum also nicht selber machen?
Das tolle daran ist, es ist pipifax einfach. Man muss nicht wie beim normalen Eis erst eine Masse aus Eigelben erhitzen und dann wieder abkühlen lassen etc. pp. Nein man mischt einfach alles und schmeißt es in die Eismaschine und voilá: Frozen Yogurt! Das Geheimnis: griechischer (oder türkischer) Joghurt mit 10% Fett. So wird es trotzdem nicht steinhart im Gefrierschrank.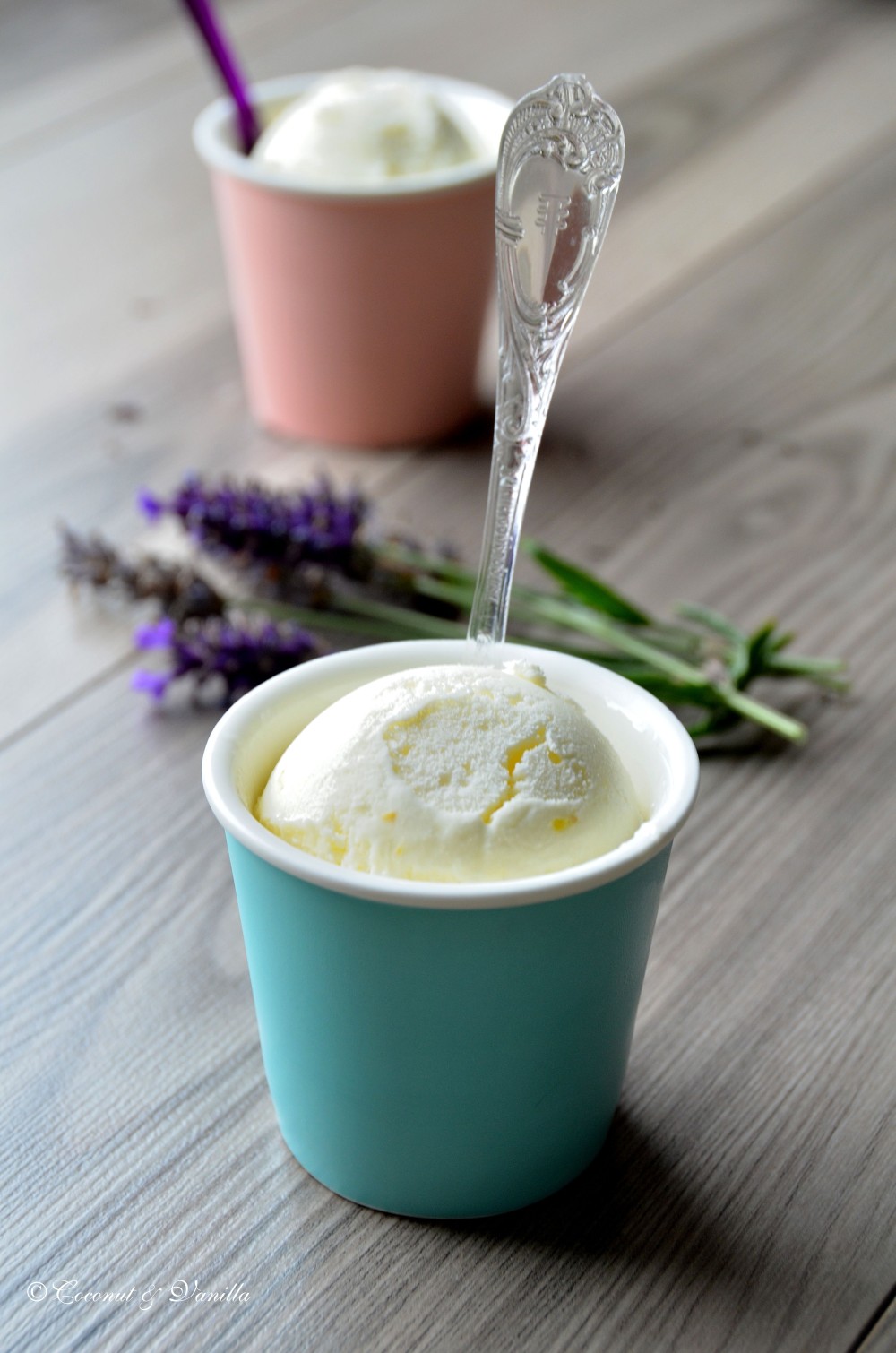 Und es schmeckt wie Frozen Yogurt schmecken soll! So schön erfrischend und leicht. Einfach lecker. Die erste Fuhre haben wir pur ohne alles hergestellt. Lecker, lecker. Beim zweiten Mal haben wir zusätzlich Zitronenschale und -saft rein gemischt. Auch sehr lecker. Der Fantasie sind also keine Grenzen gesetzt, wobei ich finde erfrischend fruchtiges passt eher, als Sachen, wie z.B. Schokolade. Normalerweise gibt es Frozen Yogurt ja immer ohne alles, aber dann mit Fruchtsoße und dem ganzen Klimbim oben drauf. Da wir aber nie über Fruchtsoßen verfügen und ich auch viel zu faul bin eine herzustellen, wenn ich mal schnell ein Eis/Yogurt will, ist die elegantere Variante, einfach vorher schon die Früchte unterzumischen.
Zur Zeit ist es ja noch so warm, dass man getrost ein Frozen Yogurt machen kann!
Außerdem möchte ich diesen leckeren Frozen Yogurt bei
zorra
einreichen und ihr auf diesem Wege mit einer Portion zum 7-jährigen! Blogjubiläum gratulieren! (Diesen Monat ist wohl Event-Monat hier.)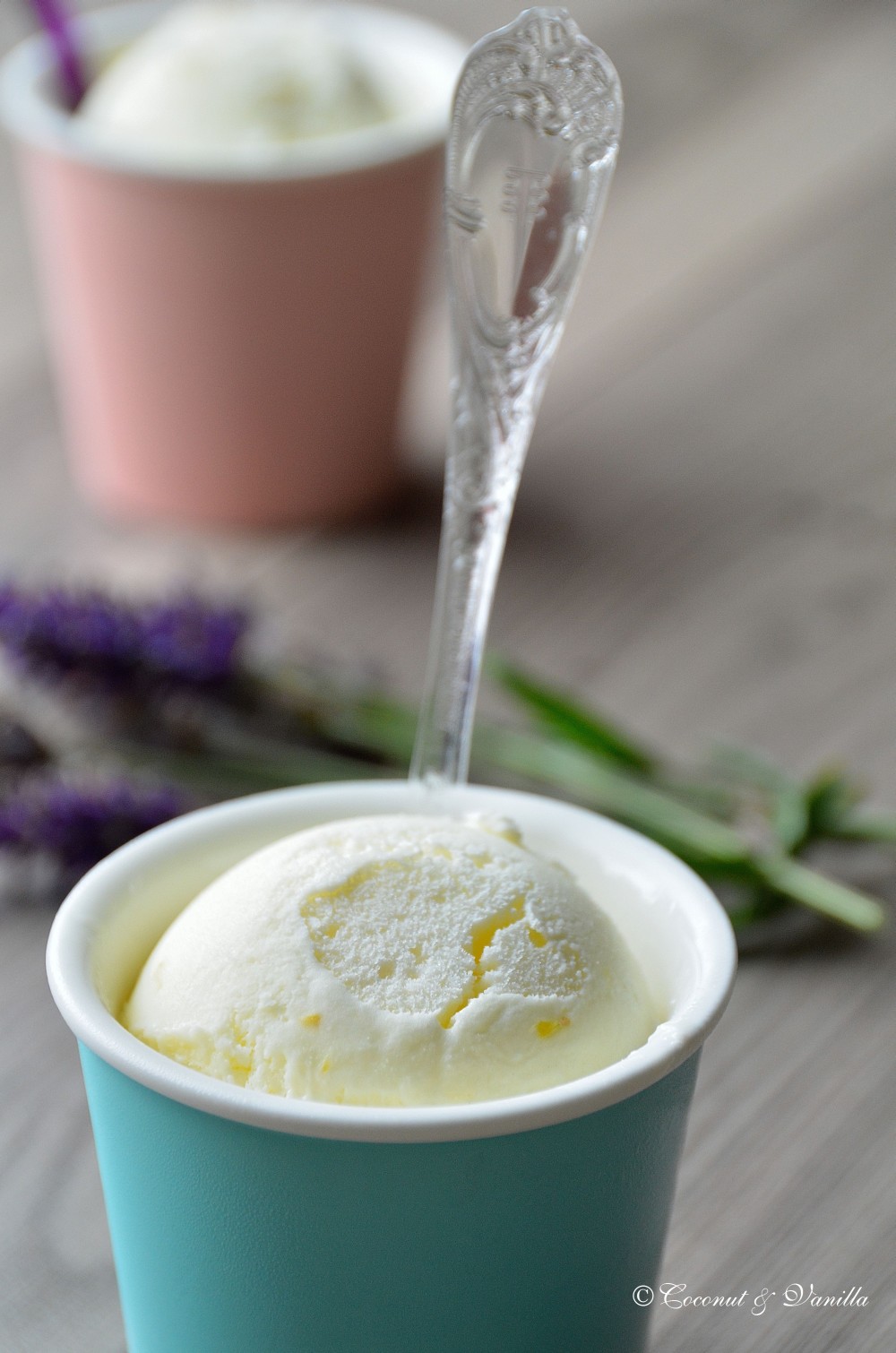 Frozen Yogurt mit Zitrone
ergibt eine sehr große Portion (evtl. Mengen halbieren)
Zutaten:
130 g Sahne

130 ml Milch

200 g Zucker

500 g griechischer/türkischer Joghurt mit 10% Fett

Zitronenschale und -saft einer Zitrone
Alle Zutaten mischen, bis sich der Zucker aufgelöst hat. In die Eismaschine füllen und zu Frozen Yogurt gefrieren lassen.
Frozen Yogurt is something I admire, since years and years ago, a Frozen Yogurt shop opened in Erlangen – a city nearby my home town. Unfortunately I can count the opportunities I had to eat there. I didn't found something comparable here or in Nürnberg.
But we have an ice cream maker! The great thing about this frozen yogurt is, it's totally easy! No heating and cooling egg-mixtures, no, just mixing, freezing, eating. The secret is Greek (or Turkish) yogurt with 10% fat! That makes it creamy and that even (almost) right from the freezer. And it tastes like it has to taste: refreshing and light! Just perfect!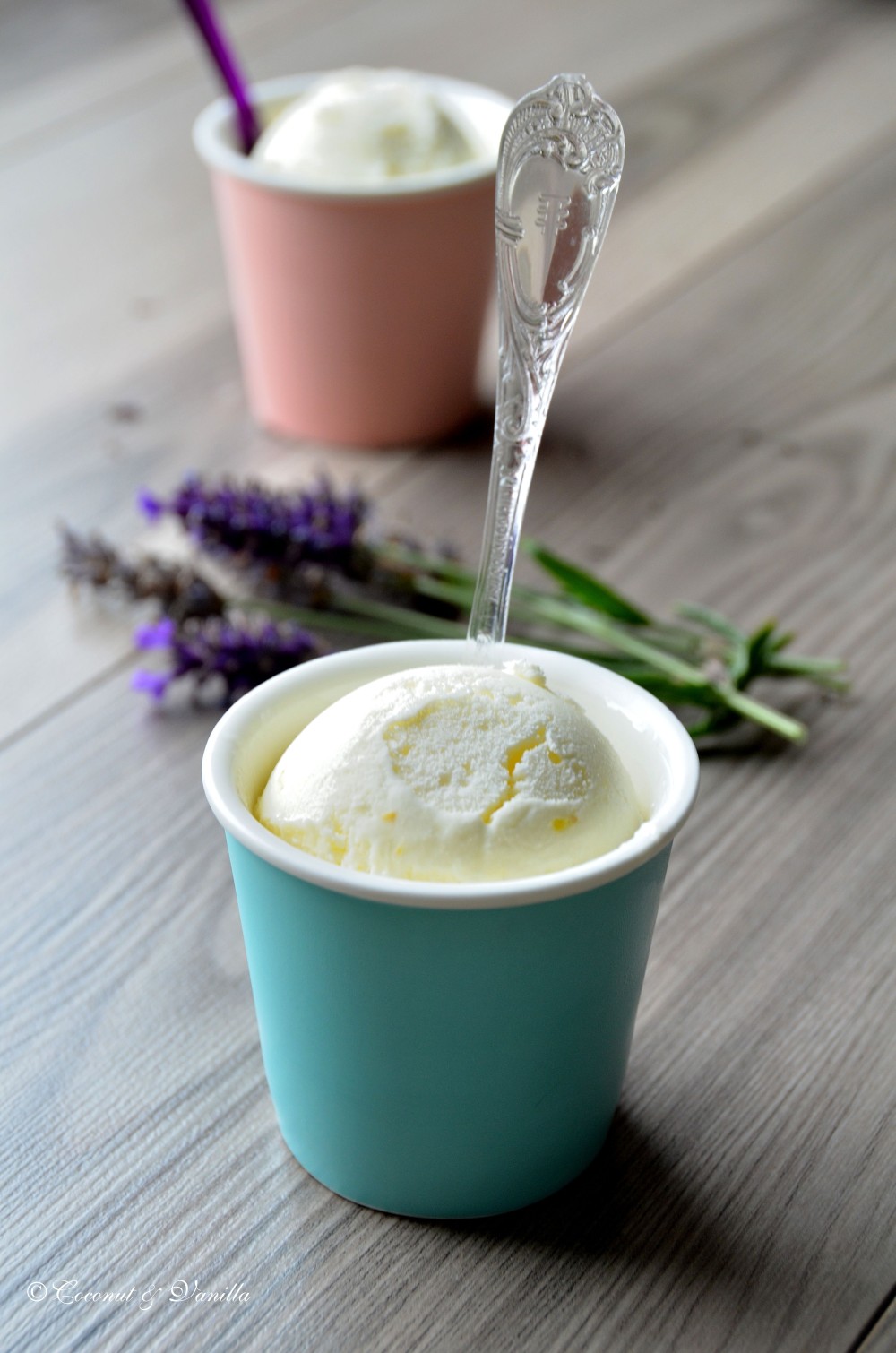 The first batch we made, was pure, without any additions. Yummy yummy. But normally frozen yogurt comes with fruit sauce and sprinkles or chocolate shavings or anything you wish for. But as I never have fruit sauce at home and I'm too lazy to make some, when I want to eat ice cream/frozen yogurt, why not mixing in the fruit before? So to the second batch we added lemon zest and juice. It was a delight! So no boundaries to your fantasy here! You can add anything fruity and refreshing.
And if it's still so warm at your place, like here, nothing stands in the way to make a batch of that wonderful frozen yogurt!
Furthermore I submit this delicious frozen yogurt to zorra's event to her 7th(!) blog anniversary! Happy bloggaversary!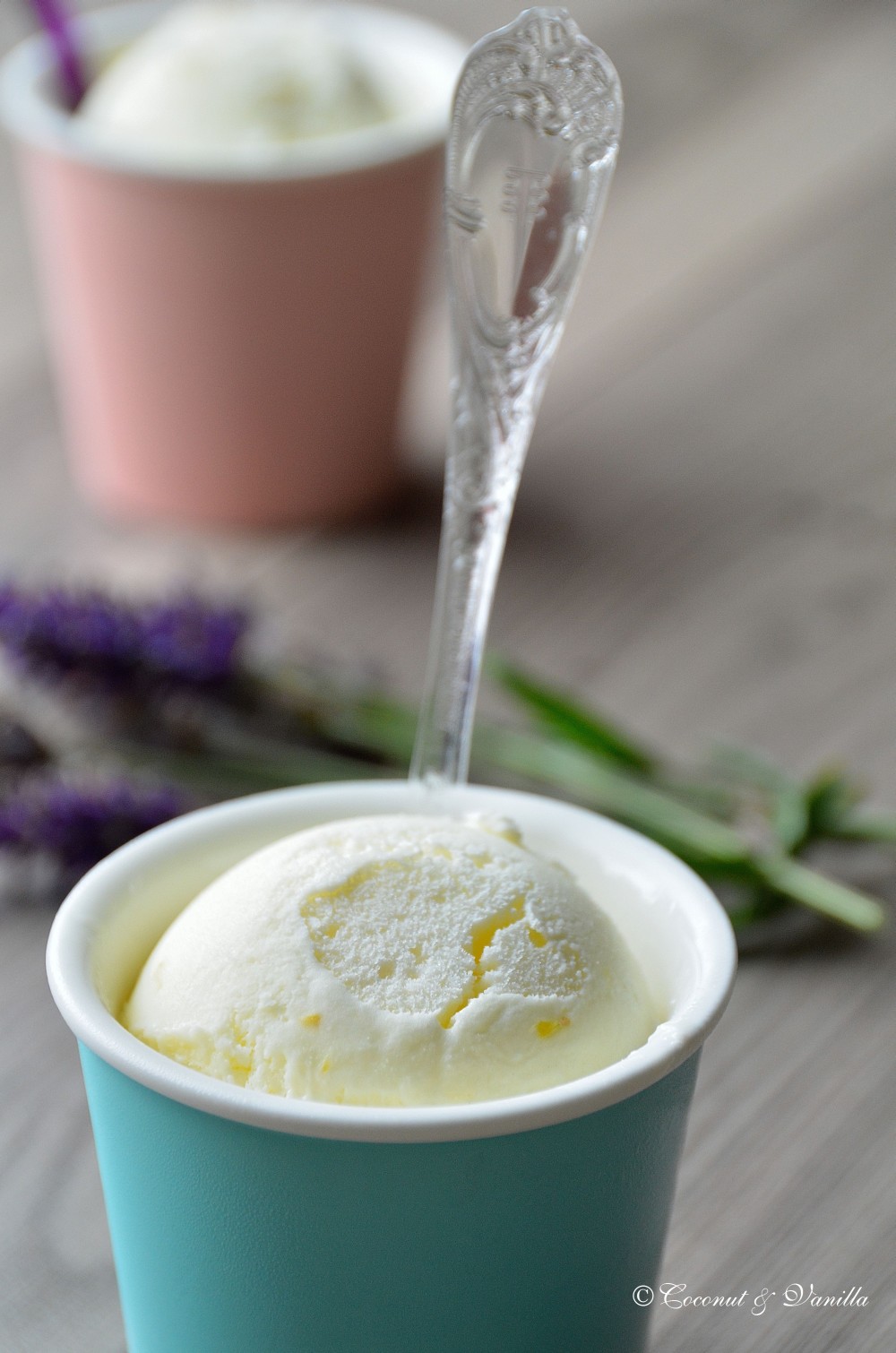 Lemon Frozen Yogurt
this makes a large batch (half the recipe if you like)
Ingredients:
130 g (full-fat) cream

130 ml milk

200 g sugar

500 g Greek/Turkish Yogurt 10% fat

lemon zest and juice of one lemon
Mix all the ingredients together, until the sugar is dissolved. Fill it into your ice cream maker and freeze according to the manufacturer's instructions.