Monday, 27th September 2010
The September 2010 Daring Bakers' challenge was hosted by Mandy of "What the Fruitcake?!" Mandy challenged everyone to make Decorated Sugar Cookies based on recipes from Peggy Porschen and The Joy of Baking.
For this months challenge everybody should choose a theme. I chose simply "autumn", because it's everywhere present for me and I'm totally enjoying it. So I cut out some different shaped leaves with the cookie cutters and decorated them with green, orange and yellow royal icing.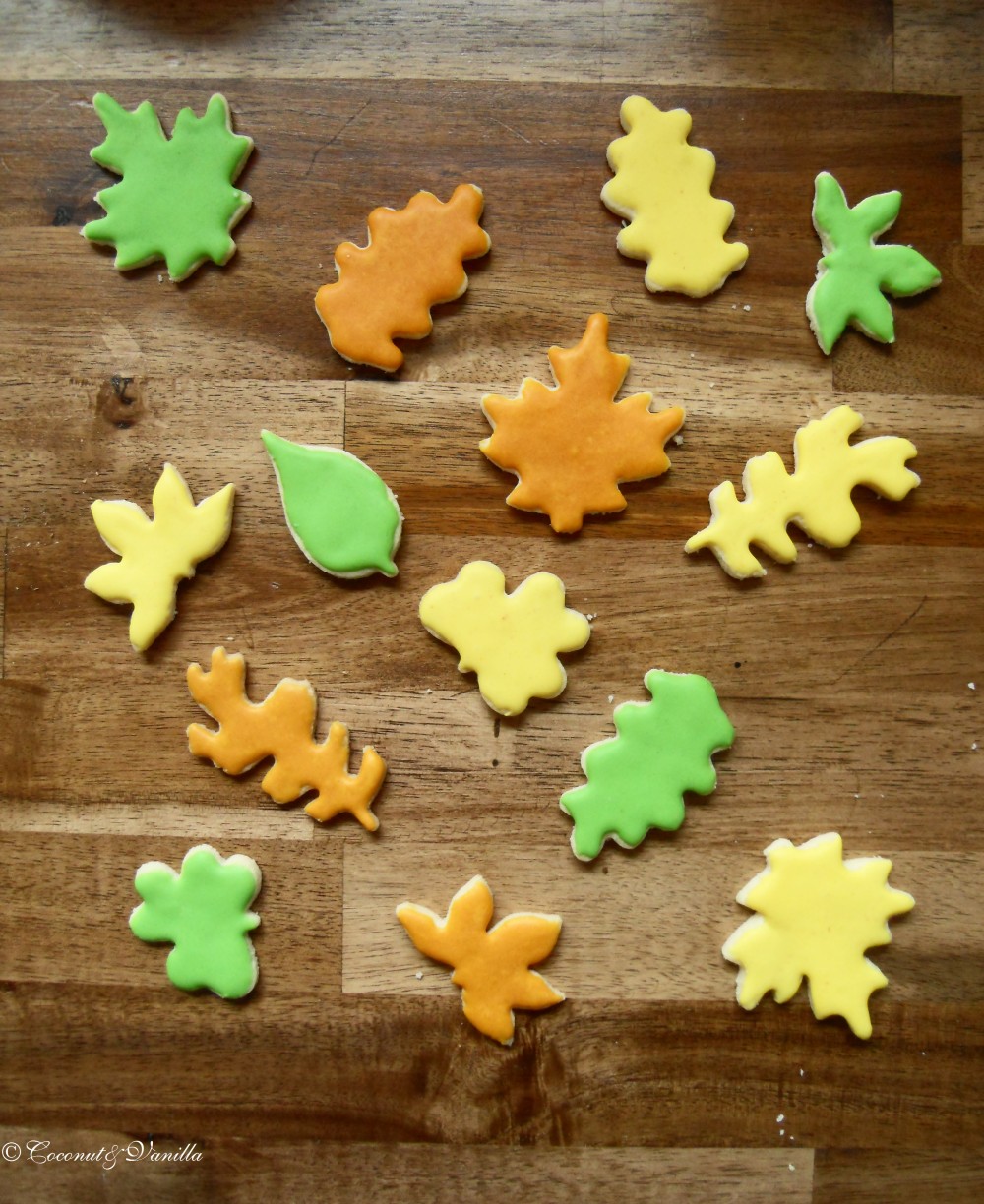 Since the only time in the year when I bake sugar cookies is normally before Christmas, I wasn't so eager on the cookies. So I chose to make them gluten-free, just to give it an extra twist and to try a new flavour. Also I didn't want to try a different sugar cookie recipe than mine, since I believe mine is the best ;). But before Christmas there is just not the right time to reveal it. I used a sugar cookie recipe from Shauna and it worked out very well. Besides it tastes really good.
The icing was interesting, since I've never did it before. It worked well, too. But I'm not a fan of artificial colouring and to decorate cookies like this.It just does not look natural to me. Additionally the cookies just taste great on them selves. The sweet icing is not necessary for me. But it was a good experience.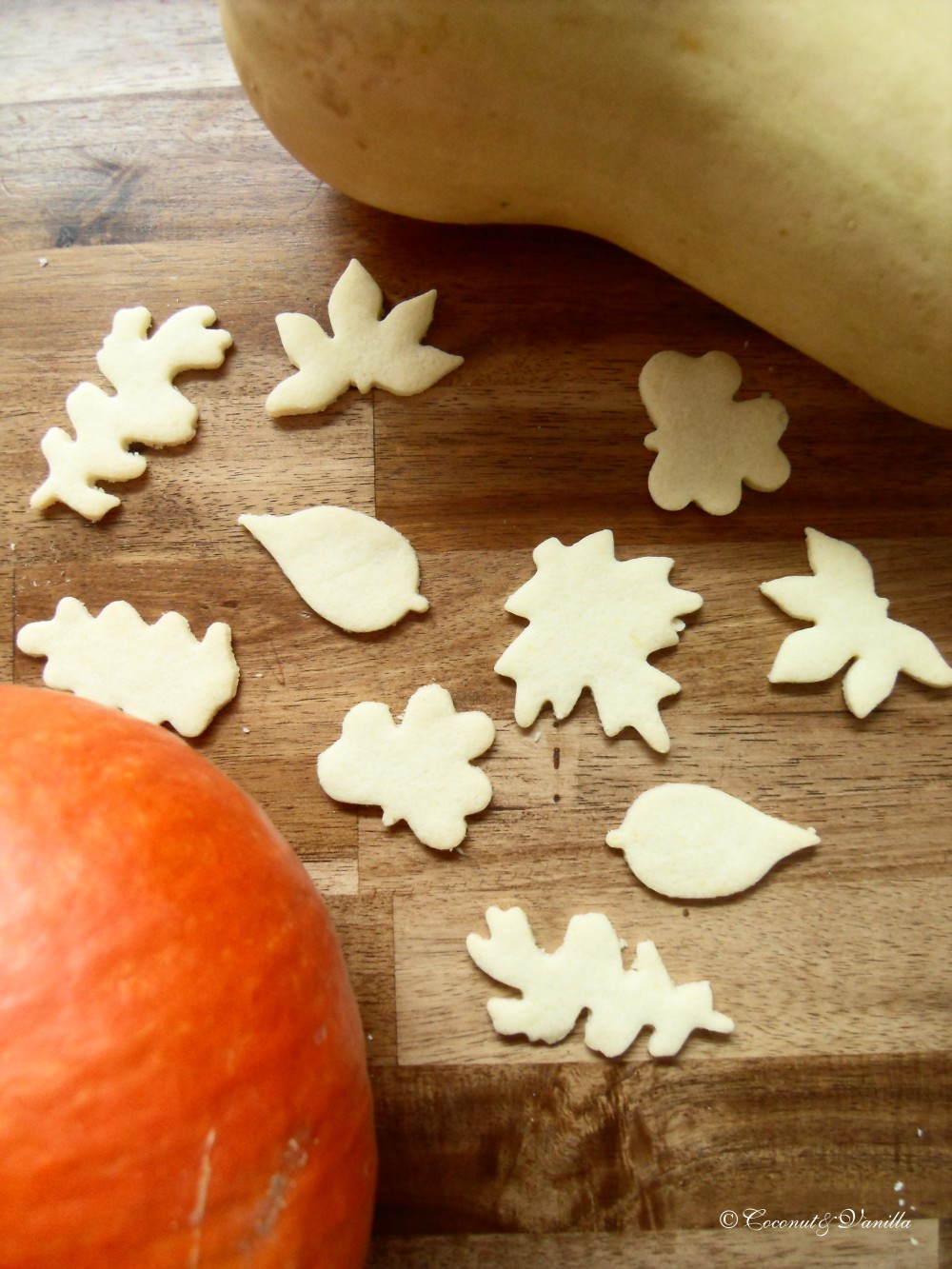 One year ago: Triple Mousse
gluten-free Sugar Cookies
adapted from the gluten-free girl
yields: two baking sheets full
Ingredients:
100 g rice flour

50 g potato starch/flour

30 g tapioca flour/starch

1/2 tsp baking powder

1 1/4 tsp xanthan

pinch of salt

100 g sugar

110 g butter

1 egg yolk
Mix the flours, baking powder, salt and xanthan in a small bowl.
Cream the shortening, butter and sugar. Add the egg yolk and vanilla and beat until combined. Add the dry ingredients and combine.
Chill the dough in the fridge for at least an hour.
Preheat the oven to 180° C. Line your baking sheets with parchment paper.
Roll out the dough and cut with cookie cutters. Transfer them to the baking sheets and bake them for about 12-15 minutes, until golden brown.
Royal Icing
150 g powdered sugar
1 small egg white
2 tsp lemon juice
food colouring (optional)
Beat egg whites with lemon juice until combined. Add the sugar to the egg whites. Beat on low until combined and smooth.
If desired mix in the colouring. Decorate the cookies.