Montag, 27. September 2010
Update: Für das deutsche Rezept nach unten scrollen!
The September 2010 Daring Bakers' challenge was hosted by Mandy of "What the Fruitcake?!" Mandy challenged everyone to make Decorated Sugar Cookies based on recipes from Peggy Porschen and The Joy of Baking.
For this months challenge everybody should choose a theme. I chose simply "autumn", because it's everywhere present for me and I'm totally enjoying it. So I cut out some different shaped leaves with the cookie cutters and decorated them with green, orange and yellow royal icing.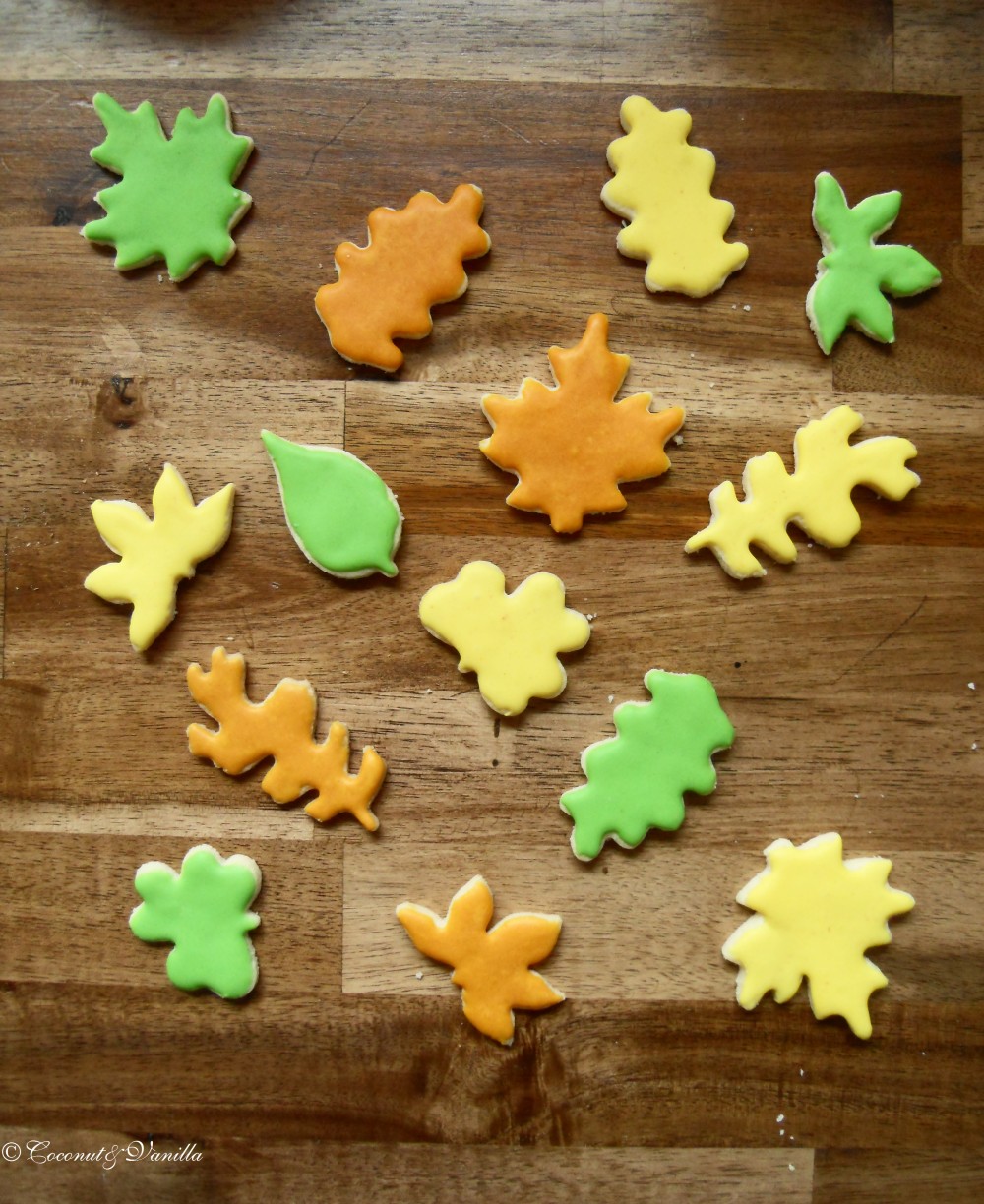 Since the only time in the year when I bake sugar cookies is normally before Christmas, I wasn't so eager on the cookies. So I chose to make them gluten-free, just to give it an extra twist and to try a new flavour. Also I didn't want to try a different sugar cookie recipe than mine, since I believe mine is the best ;). But before Christmas there is just not the right time to reveal it. I used a sugar cookie recipe from Shauna and it worked out very well. Besides it tastes really good.
The icing was interesting, since I've never did it before. It worked well, too. But I'm not a fan of artificial colouring and to decorate cookies like this.It just does not look natural to me. Additionally the cookies just taste great on them selves. The sweet icing is not necessary for me. But it was a good experience.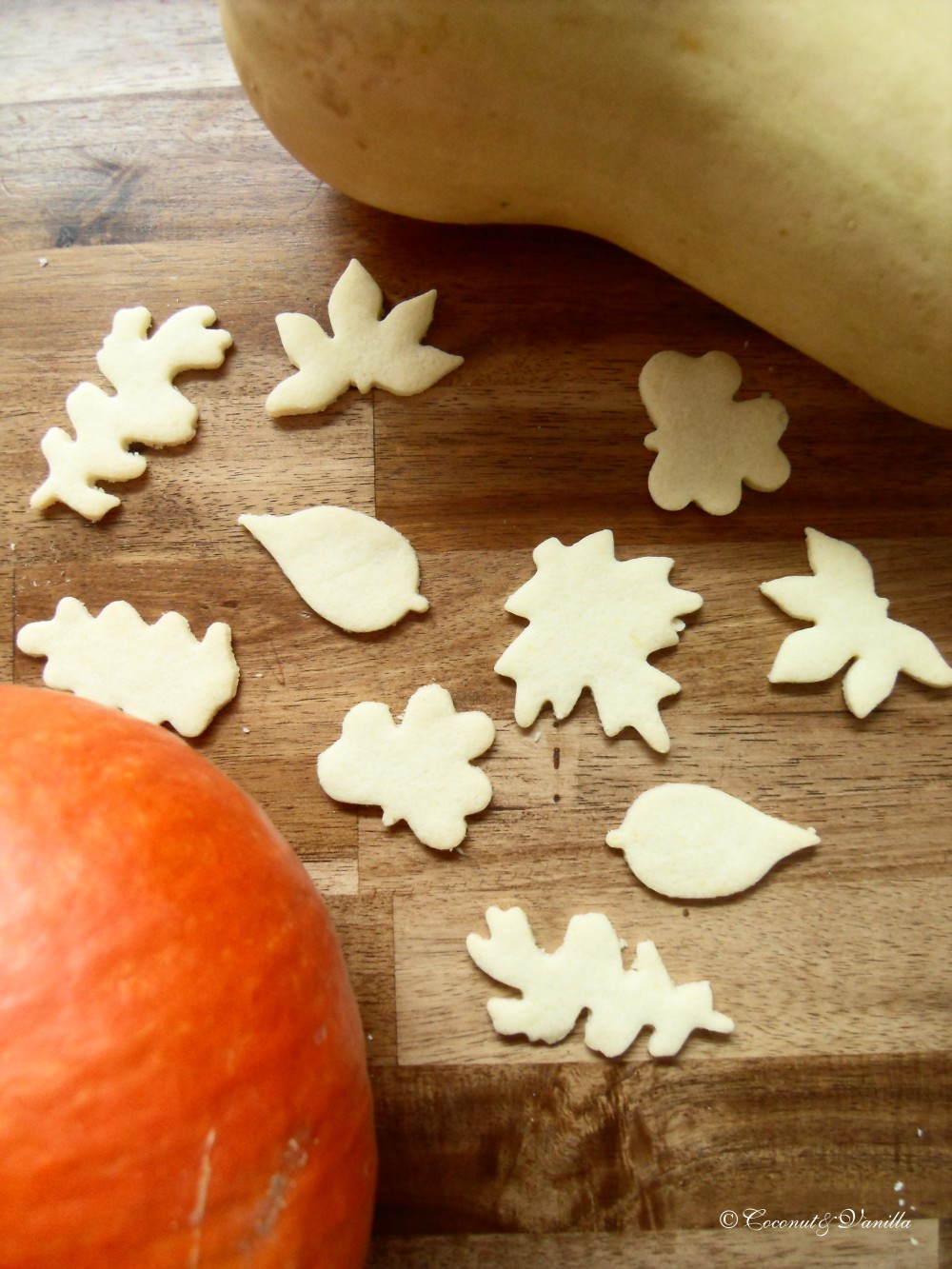 Vor einem Jahr: Triple Mousse
glutenfreie Butterkekse
 nach einem Rezept von the gluten-free girl
ergibt: 2 Backbleche Plätzchen
Zutaten:
100 g Reismehl

50 g Kartoffelmehl/-stärke

30 g Tapiocamehl/ -stärke

1/2 TL Backpulver

1 1/4 TL Xanthan

1 Prise Salz

100 g Zucker

110 Butter

1 Eigelb
Mehle, Backpulver, Salz und Xanthan mischen.
Butter und Zucker cremig rühren, dann das Eigelb und den Vanilleextrakt unterrühren, bis alles gleichmäßig vermischt ist. Die restlichen Zutaten zugeben und unterrühren.
Den Teig in Folie wickeln und mindestens 1 Stunde kalt stellen.
Den Ofen auf 180° C vorheizen. Backbleche mit Backpapier belegen.
Den Teig ausrollen und Formen ausstechen. Auf die Bleche legen und 12-15 Minuten backen bis sie goldgelb sind.
Glasur
150 g Puderzucker
1 kleines Eiweiß
2 TL Zitronensaft
Lebensmittelfarbe (optional)
Das Eiweiß mit dem Zitronensaft verschlagen. Den Zucker zugeben und verrühren, bis eine glatte Glasur entstanden ist. Nach Belieben mit Lebensmittelfarbe färben.
Die Kekse damit dekorieren.