Sunday, 11th November 2012
We hadn't sweet dishes here for a while now, not to mention cookies. That has to change immediately! We are going straight to cookie season, that's a fact (and I will give you some recipes then, indeed), but this is a recipe, which you can make throughout the year.
These cookies aren't just cookies, these are the luxury version of the famous chocolate chip cookies! The idea is from Joy the Baker, the recipe – of course – from Smitten Kitchen.
I adapted the recipe to my European taste. American sugar amounts are just to high for my taste, almost every time. There has to be something wrong, when the amount of sugar is higher, than the amount of flour!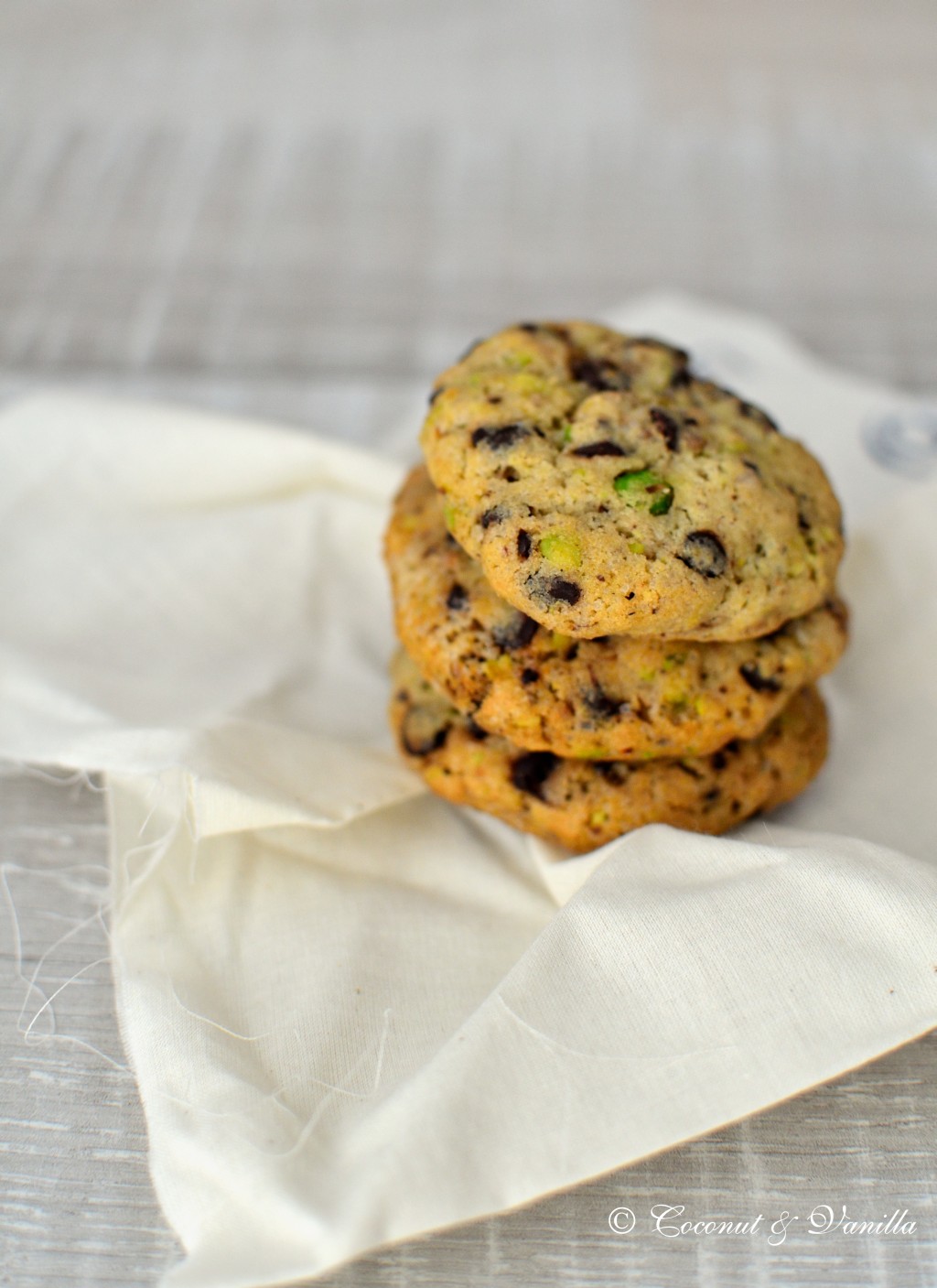 Reading of smoked sea salt you might think "what the heck is she talking about again?". A few months ago I saw it at my spice store and of course I bought it. There can't be anything wrong with the flavour of smoke. And yes, it is terrific! It goes surprisingly well with the cookies, but I imagine it also goes well with other dishes, especially vegetarian ones. If you don't have smoked sea salt, use fleur de sel, table salt is just too salty.
If you find this recipe too flamboyant, you can simply draw on my standard recipe for chocolate chip cookies. It's frequently approved and I could fill my belly with these every time I make them. Yum, I should stop thinking about it…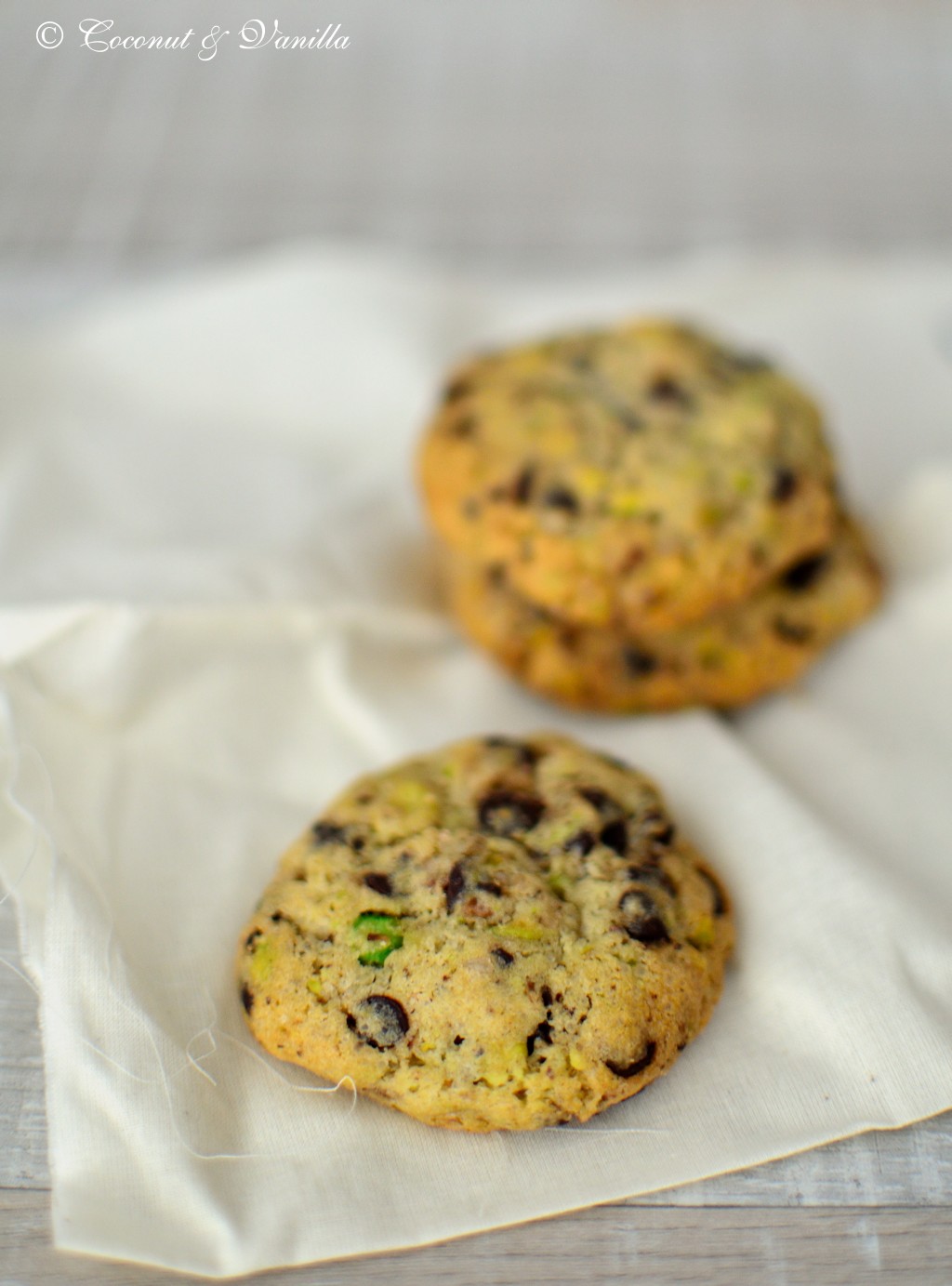 One year ago: Red Cabbage with Oranges and Gorgonzola

Two years ago: Flan Tart
Pistachio and Dark Chocolate Chip Cookies with Smoked Sea Salt
adapted from Smitten Kitchen
yields: 20-30 cookies
Ingredients:
80 g granulated sugar
80 g light brown sugar
115 g cold butter, diced
1 egg
1 tsp vanilla extract
1/2 tsp baking soda
175 g wheat flour
200 g dark chocolate chips
120 g unsalted pistachios, chopped
smoked sea salt (alternative: fleur de sel)
Preheat the oven to 150° C (300° F). Line the baking sheets with parchment paper.
Beat the sugars with the butter. Mix in the egg, vanilla extract and the baking soda. Mix in the flour. Add the pistachios and the chocolate chips and mix.
Form the dough into balls (3,5 cm in diameter). If you prefer extra large cookies, form larger balls (5 cm in diameter). Place them on the sheets, 10 cm apart. Sprinkle every cookie with a small pinch of smoked sea salt.
Bake for 18 Minutes, until the edges are golden. Remove from the oven and cool on cake racks.
Store in tin cans.