Thursday, 10th September 2015
Dani of  flowers on my plate blogged about kvass recently and I was instantly hooked. A homemade fermented lemonade with fruit? Sounds bizarre and exciting!
When I was picking blackberries I put a litre together in an instant. 2 days I looked at the bottle with doubt. Then I tasted the lemonade and fell in love!
A hint of sourness, a bit of sparkle, fruity, a tiny bit sweetness, refreshing and oh so good! Kvass has so many aspects, unbelievable!
What's also really unbelievable is how easy it is to make this lemonade and that you don't need any fancy ingredients, just a handful of fruit. Let it rest for two days and you get a healty drink!
By all means, make it!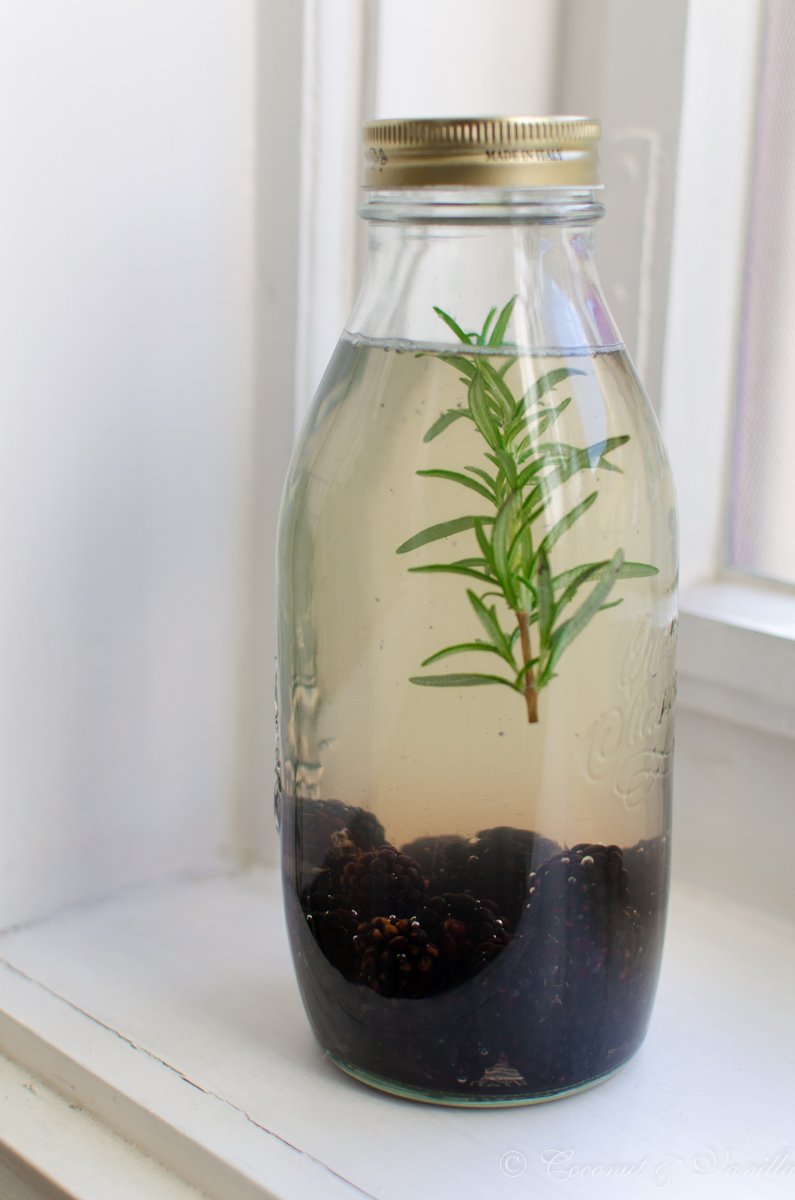 Two years ago: homemade wheat flour tortillas
Three years ago: blackberry chocolate pie
Five years ago: tomato and apple sauce
Kvass: homemade fermented blackberry lemonade
adapted from flowers on my plate
Ingredients:
1 heaped Tbsp honey
1 handful blackberries (or other berries, or stone fruit, pits removed and diced)
optional: 1 twig rosemary (or other herbs that fit your fruits)
about 1 litre tap water (mine is filtered), definitely non-carbonated
Fill a wide-neck bottle half-full with water and dissolve the honey in it by shaking it the bottle.
Rinse the berries shortly and add them to the water, as well as the herbs. Fill the bottle up with water, but leave a 2 cm head space.
Close with a lid and let it rest on the counter for 2 days.
Try the kvass. The water is now a bit tangy and prickles a bit, carbon dioxide was built.
The lemonade is ready for drinking!