Sunday, 27th April 2014
Recently Ricarda from 23 qm Stil asked on Facebook which kitchen scale we could recommend, she was looking for a new one. In an instant I recommended here mine and I thought that this might also be interesting for you. After all it is not easy finding the right kitchen scale, I can speak from my own experience. Before my Soehnle Page Profi a Salter bit the dust and I threw out an ADE, because it was so annoying.
My mother still owns a 30 year old analogue kitchen scale, which works just fine. Ok, it has it little pitfalls, but it's good until you don't want to weigh small amounts like yeast, salt etc. Otherwise there is no reason to discard such an old goodie.
But I managed it to wear out two scales in 5 years. One was broken. I would have bought it again, but the model wasn't available anymore. The second one from ADE really annoyed me, because the batteries were permanently low. The scale had a time display which was constantly on. I first loved this feature, but it consumed that much energy, I constantly had to buy expensive batteries  (btw. the first scale had this feature, too, but never a problem with the battery) and the anew setting of the scale every time was very annoying, too.
Such experiences don't make it easy finding a new kitchen scale. But I can now tell you from the bottom of my heart, that the Page Profi by Soehnle is the best and I can recommend it unconditionally.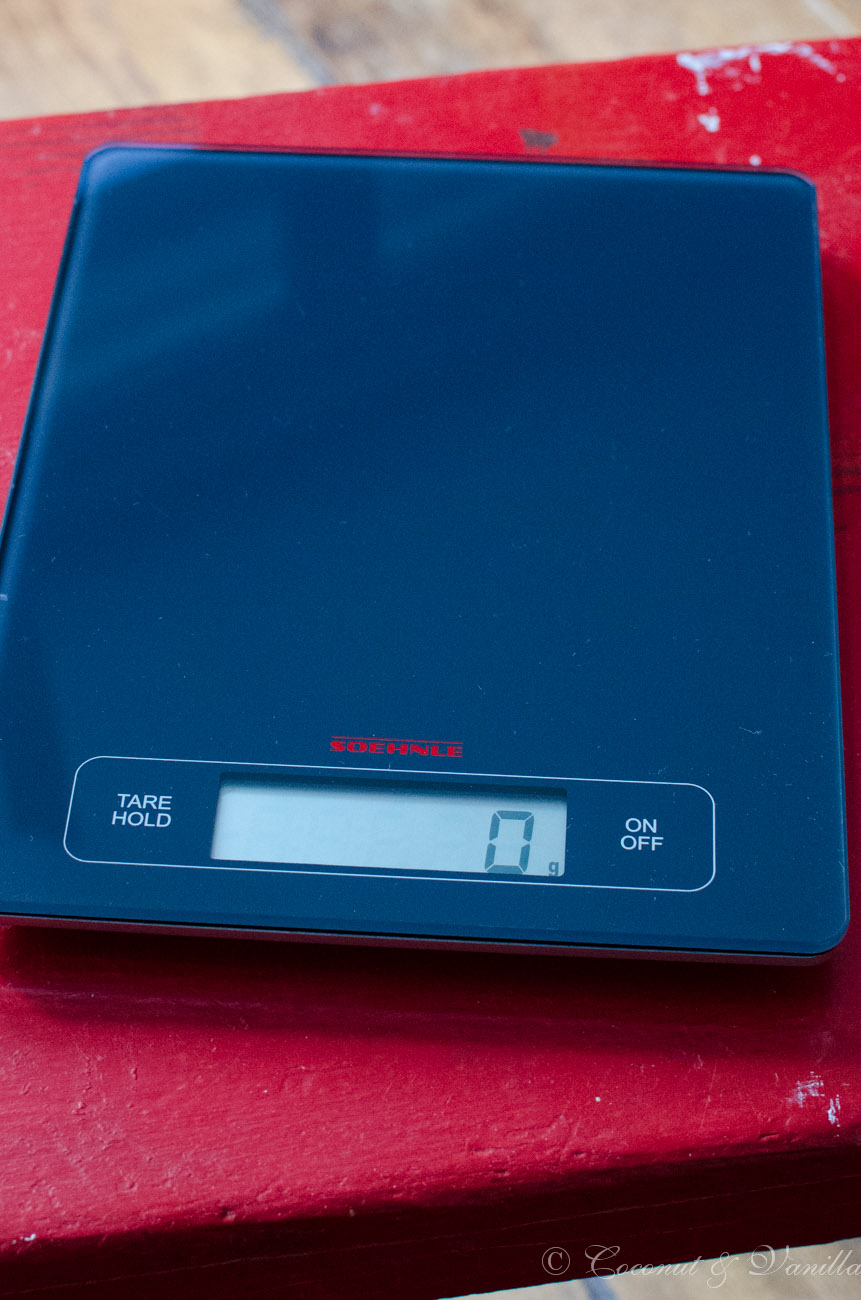 Why:
slim design: it's possible to place the scale somewhere in between and it needs only very little space
nonetheless the stand space is very large. It's possible to weigh larger stuff, because it can rest flat
the scale can weigh small amounts, but also large amounts up to 15 kg! So it's possible to place a large dutch oven or saucepan on it and add ingredients without the scale deactivating itself. That happened to me from time to time with my old scales, now not anymore.
easy to clean
battery endures forever (almost 😉 )
it only needs simple AAA batteries, no annoying button cells
the scale offers the possibility to use the hold button to weigh stuff which is so large you cannot read the display and after removing it you can read the weight on the display (from time to time that's very handy!)
the scale doesn't turn off quickly, you have a lot of time! So if your sugar bin is empty and you go fetch yourself a new packet from the pantry, the scale is still on and displays the weight! 
switches on quickly, quick tara
chic timeless design
I can't imagine a better kitchen scale anymore and if you are looking for a good one, I entrust the Soehnle Page Profi to you!
This article reflects my own opinion and isn't sponsored in any way!