Friday, 21st June 2013
On schedule for summer time and handy for the heat I made you a cocktail. As you might recognize there might be some similarities with the old hugo due to its name. The similarity is elder. But that's already it, since the grand hugo needs elderberry syrup (elderberry juice is ok as well).
Some time ago I got a sample package with different elder drinks. I was really impressed with the elderberry syrup and juice. You don't find stuff like that every day and it's quite difficult to find in grocery stores as well. Making the stuff from scratch is more work intensive than making elderflower syrup and you also would have to wait for some months, so not everybody's choice (mine neither).
This cocktail containing orange, lemon juice, elderberry syrup (or juice), grand marnier and bubbling champagne is just the right drink for summer! I found the recipe in the brochure that came with the elderberry syrup from Holunder Schütte which was delicious. Although I wouldn't buy any elderflower syrup, but make it from scratch, since the bought ones are too sweet and too expensive.
If you don't want to buy over the internet, look for Alnavit juices in whole food markets or dm or the brand Voelkel, both brands provide elderberry juice (the juices by Voelkel are all very good, by the way).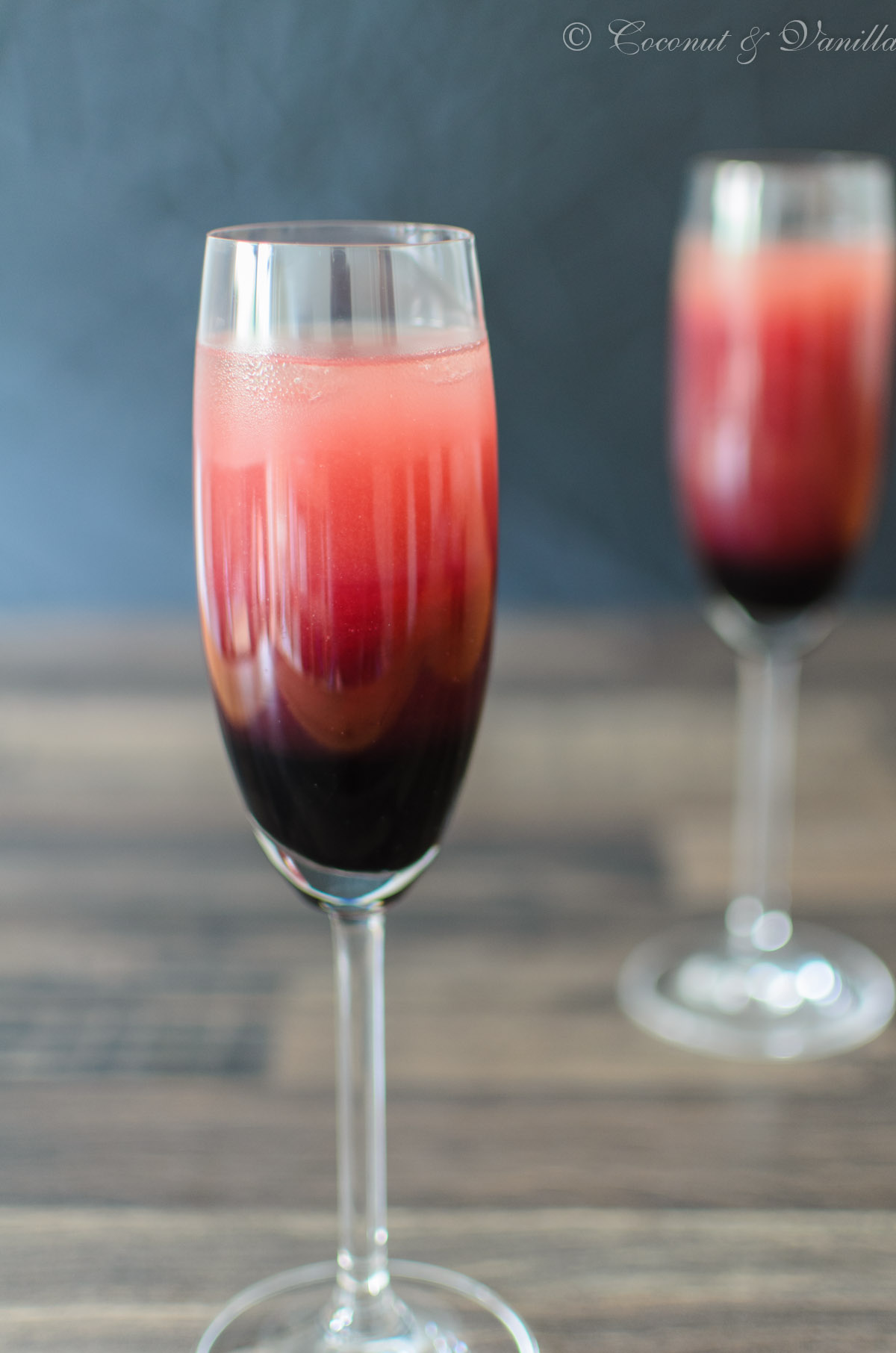 One year ago: cannelloni filled with spinach and ricotta
Two years ago: strawberry liquor, basil olive oil & elderflower vinegar
Three years ago: red currant friandaises
Grand Hugo
yields: one glass
4 cl elderberry syrup (alternative elderberry juice)
8 cl orange juice
2 cl lemon juice
2 cl grand marnier (or another orange liquor)
sparkling wine
As the amount is too much for a champagne flute, I recommend to use a white wine glass. You could also halve the amount of juice (and liquor) and use a champagne flute.
Pour the first four ingredients into your glass and fill it up with sparkling wine. Enjoy!