Sunday, 27th January 2013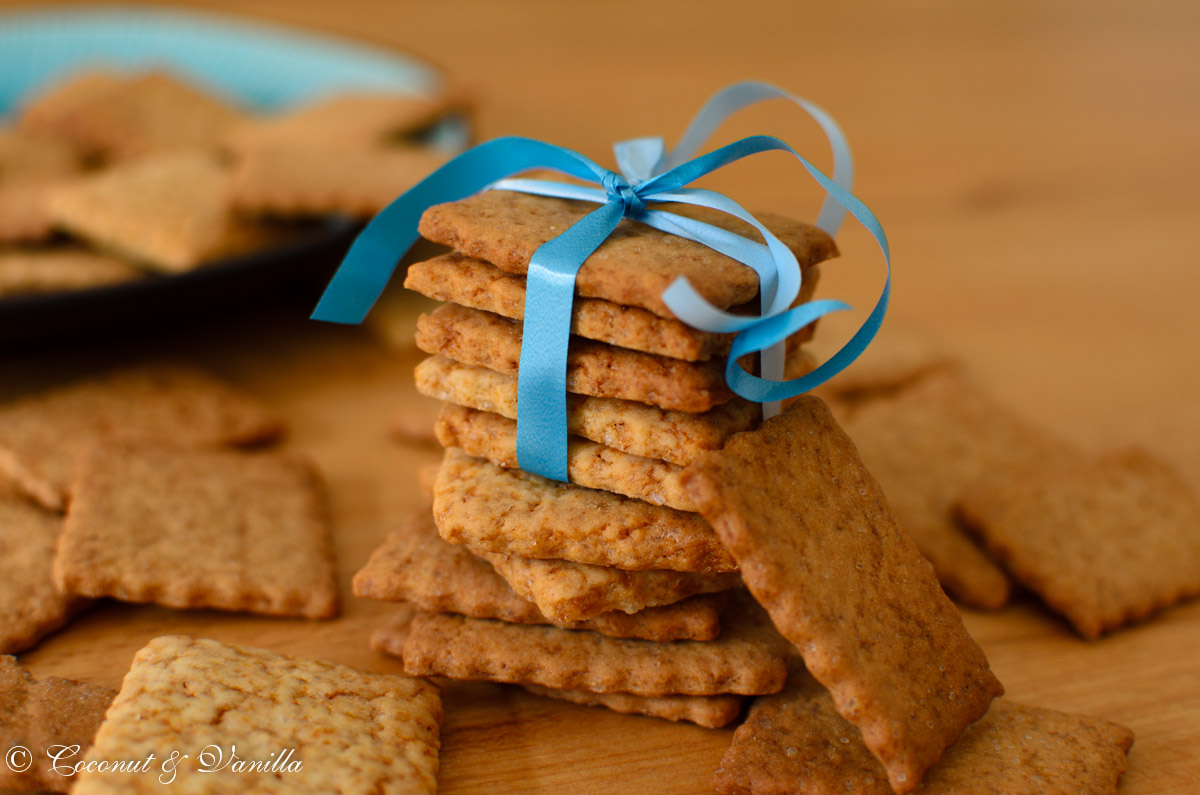 I'm in need of graham crackers, when I want to bake some cheesecake. Not any cheesecake, the American kind of. I just can't stand the German ones. The American cheesecake is so much lighter and as I think much more scrumptious! This however has to do with the bottom (amongst other points), which consists mainly of graham crackers. Which are no cracker at all, but cookies, which you can buy everywhere in the US. Not in Germany, of course. Clearly, sigh.
I often spotted recipes using other cookies than graham crackers for the cheesecake bottom and I've already tried different kinds, but the outcome was more than disappointing, moreover if you know how they could taste! Butter biscuits and co are just not suitable for the perfect cheesecake crust, it need to be graham crackers!
Because of that I'm baking my own graham crackers and freeze them, so I always have some handy. They surely keep well in a tin box, too, but then I'd to make sure they won't be eaten, before making the next cheesecake! So if you don't like cheesecakes, there's no need to refrain from these cookies, since they are perfect for a nibble in between and just delicious on their own!
Since my graham crackers don't need to be beautiful, I just roll out the dough and cut it with a pastry wheel in equal sized squares. Thus, you won't have any leftovers of dough, too.
I'm providing the ultimate cheesecake recipe using these graham cracker, soon, so stay tuned!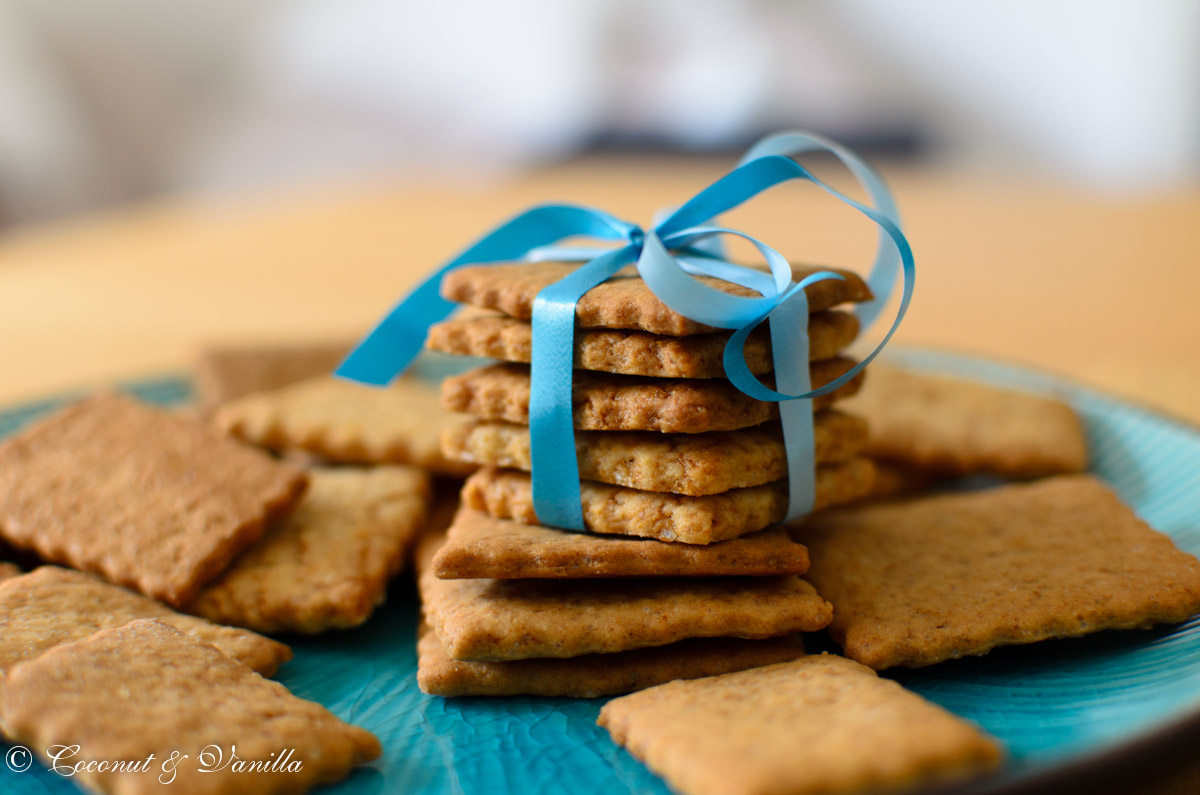 Two years ago: mushroom pasta
Three years ago: homemade bouillon paste
Moreover: gluten-free graham cracker
Graham Cracker
adapted from Smitten Kitchen
yields: 2 – 3 baking sheets
Ingredients:
375 g flour (you can replace 100-150 g with whole wheat flour, if you like)
175 g brown sugar
1 tsp baking soda
1 pinch of salt
100 g cold butter, diced
115 g honey
75 ml whole milk
2 Tbsp vanilla extract
optional: cinnamon sugar to top the unbaked cookies (I skip that, since I mostly use the cracker for cheesecakes and therefore the additional sugar is not needed)
Mix flour, sugar, baking soda and salt in a large bowl. Add the butter and mix (best in a food processor, otherwise use your hand mixer or stand mixer), until the butter is evenly distributed and the dough has the texture of coarse sand.
Mix honey, milk and vanilla extract in a small bowl, add to the dough and mix. The dough will be on the sticky side. Shape a rectangle, dust with some flour and wrap in plastic foil. Refrigerate for 2 hours or over night.
Preheat the oven to 160° C.
Roll out the dough 3 mm thick. With the help of a pastry wheel cut it into equal sized squares (mine are about 3 x 4 cm). You can also use pastry cutters, if you like, but you won't end up with no left over dough using a pastry wheel.
Place the cookies with some space between them on baking sheets lined with parchment paper. If you want to top them with cinnamon sugar, now it's the time to do that!
Bake for 15-20 minutes.
Transfer the cookies to cake racks and let cool.
I evacuate the cookies in a large bag and freeze them, so I always have some cookies for cheesecake handy. For nibbling keep them in a tin box.