Aufgrund des neuen Blogauftritts und den ganzen Posts, die damit verbunden waren, aber ich es nicht geschafft den La Tartine Gourmande Post früher fertig zustellen.
Ina und ich haben uns diesmal für Pancakes entschieden. Diese sind mit Zitrone und Mohn gemacht. Wir fanden sie sehr lecker, der Mohn spielt dabei eine große Rolle. Auch das verwendete Quinoamehl lässt die Pancakes besonders schmackig werden.
Der einzige negative Punkt ist, dass sie in der Pfanne schwierig zu wenden sind, da sie oben nicht fest werden. Das heißt man sollte kleine Pancakes machen, die man bei geringer Hitze rausbäckt und dann mit Schwung wendet.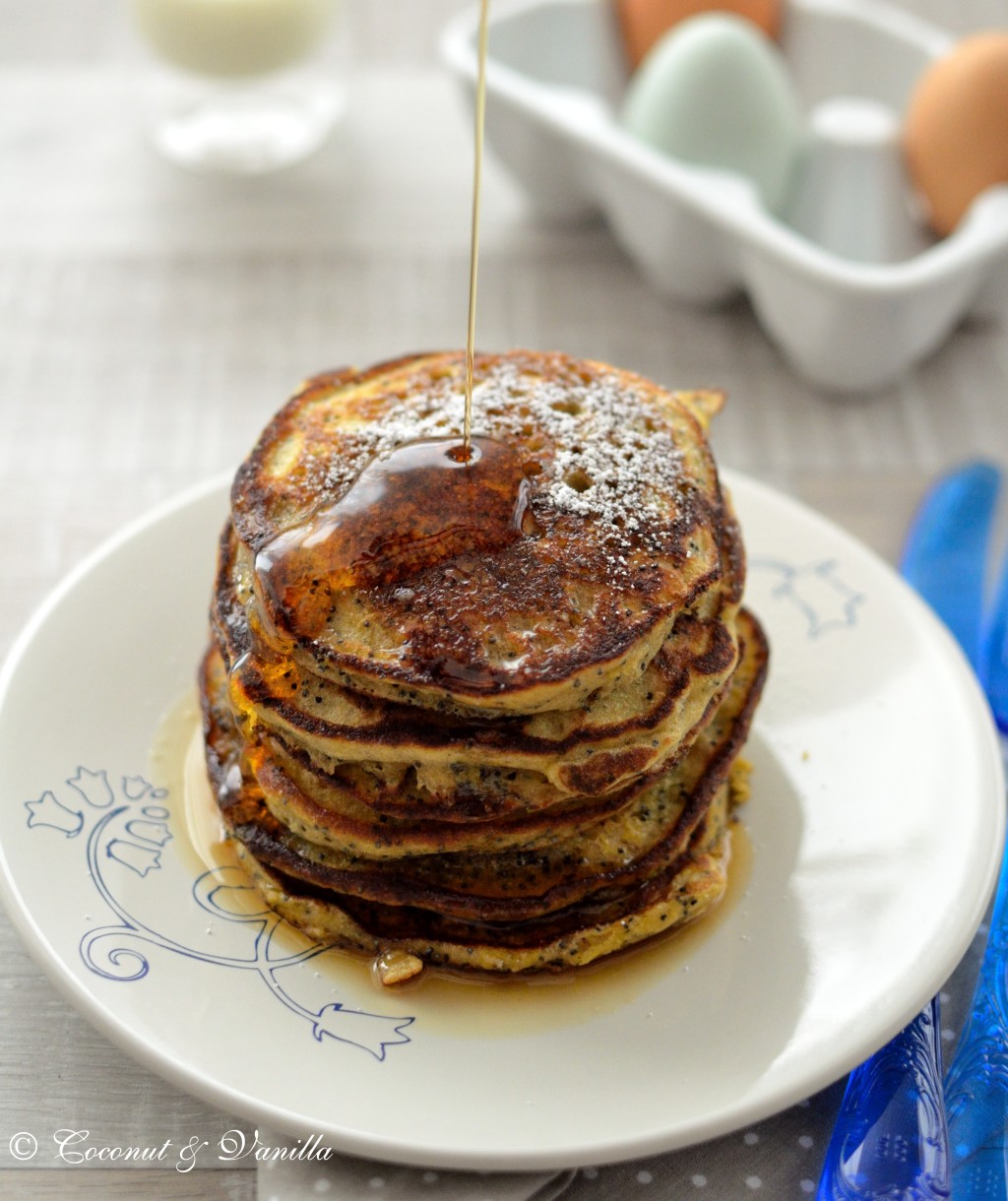 Due to the new blog and the many posts in the last days, I didn't manage to blog about this earlier.
Ina and I went for pancakes this time. These are flavoured with lemon and poppy seeds. We liked them a lot, and the poppy seed were perfect in these pancakes. The quinoa flour is also a great choice and brings a whole new flavour to shine.
The only negative point is, that the pancakes were quite different to flip, because their surface didn't set. This means, you should make smaller pancakes and bake them on low heat, then flip them with a vim.