Letztes Wochenende waren wir natürlich auch auf dem Markt, nur dass ich auf dem alten Blog nichts mehr posten wollte. Es war schon alles übertragen. Deshalb gibt es heute zwei Markteinkäufe.
03.11.2012:
Feldsalat, Spinat, Rucola, Äpfel, Radicchio, Fenchel, Lauch, Zwiebeln, Knoblauch, Eier, Rosenkohl, Gurke, Petersilie, Lammkarree und Käse (darunter Weinkäse und der kleine Baske, den Rest konnte ich mir nicht merken)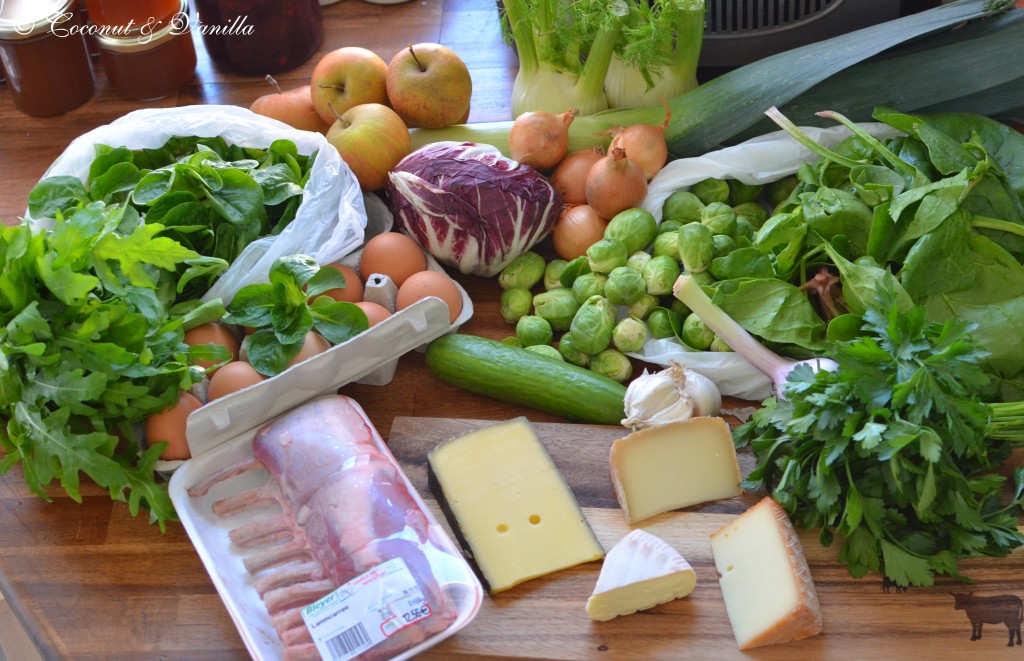 27.10.2012:
Petersilie, Feldsalat, Gurke, Blumenkohl, Muskatkürbis, Birnen, Wirsing, Mandeln, Speck und Wurst vom Schwäbisch-Hällischen und Käse (darunter ein Cheddar von der Mull of Kintyre, den wir haben mussten, schließlich waren wir schon dort)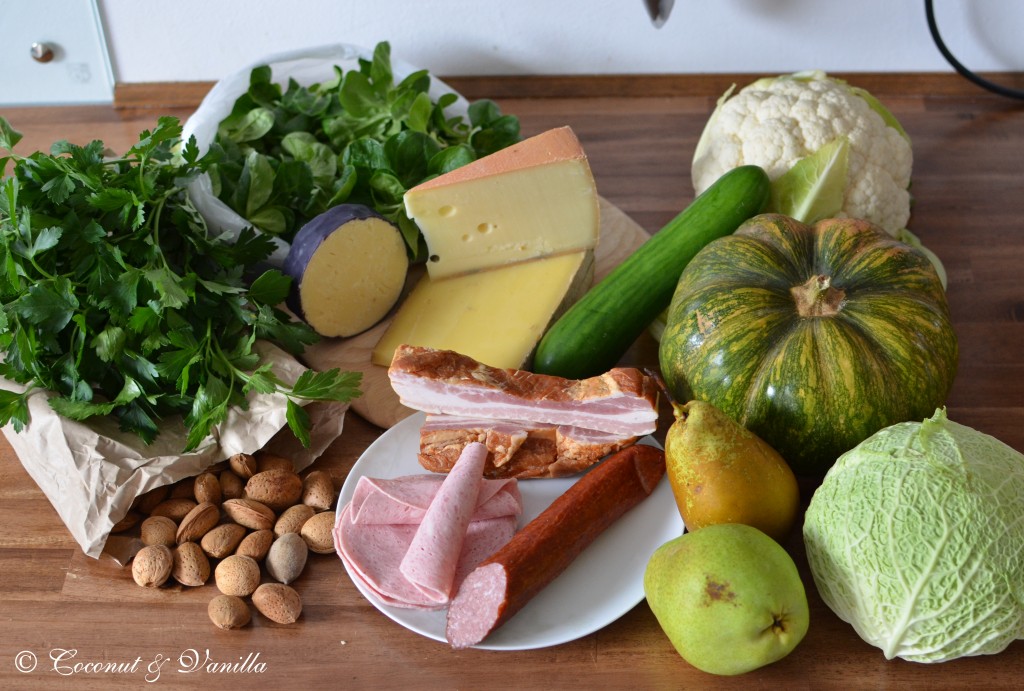 Last weekend we were on the market, too. But I didn't blogged it, since everything was already moved from the old to the new blog. So I blog about two purchases today.
03.11.2012:
lamb's lettuce, spinach, arugula, radicchio, fennel, leek, onions, garlic, eggs, Brussel sprouts, cucumber, parsley, a rack of lamb and cheese (including a wine cheese and the small Basque, I couldn't remember the rest)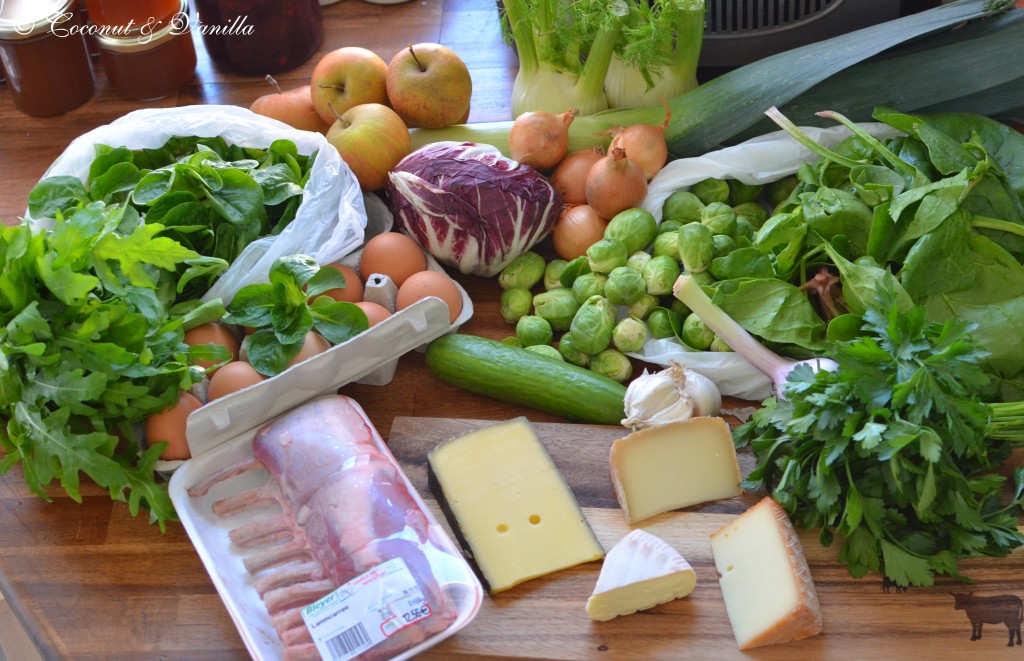 27.10.2012:
parsley, lamb's lettuce, cucumber, cauliflower, acorn squash, pears, savoy cabbage, almonds, bacon and sausage and cheese (including a cheddar from the Mull of Kintyre, since we were already there, we had to buy it)