Ina und ich sind endlich wieder da, um weiter aus La Tartine Gourmande zu kochen!
Es ist jetzt offiziell Herbst und damit Zeit für Kuchen mit Schoki und Zwetschgen/Pflaumen! Deshalb haben wir den Kuchen von S. 233 ausgesucht: Chocolate and plum almond cake. Uns hat der sehr gut gemundet! Und er wäre noch besser, wenn man mehr Pflaumen/Zwetschgen verwendet, als in dem Rezept angegeben sind (popelige 2 Stück). Ein wirklich köstlicher Kuchen, getoppt mit leckeren Pflaumen. Da gibt es nichts mehr hinzuzufügen.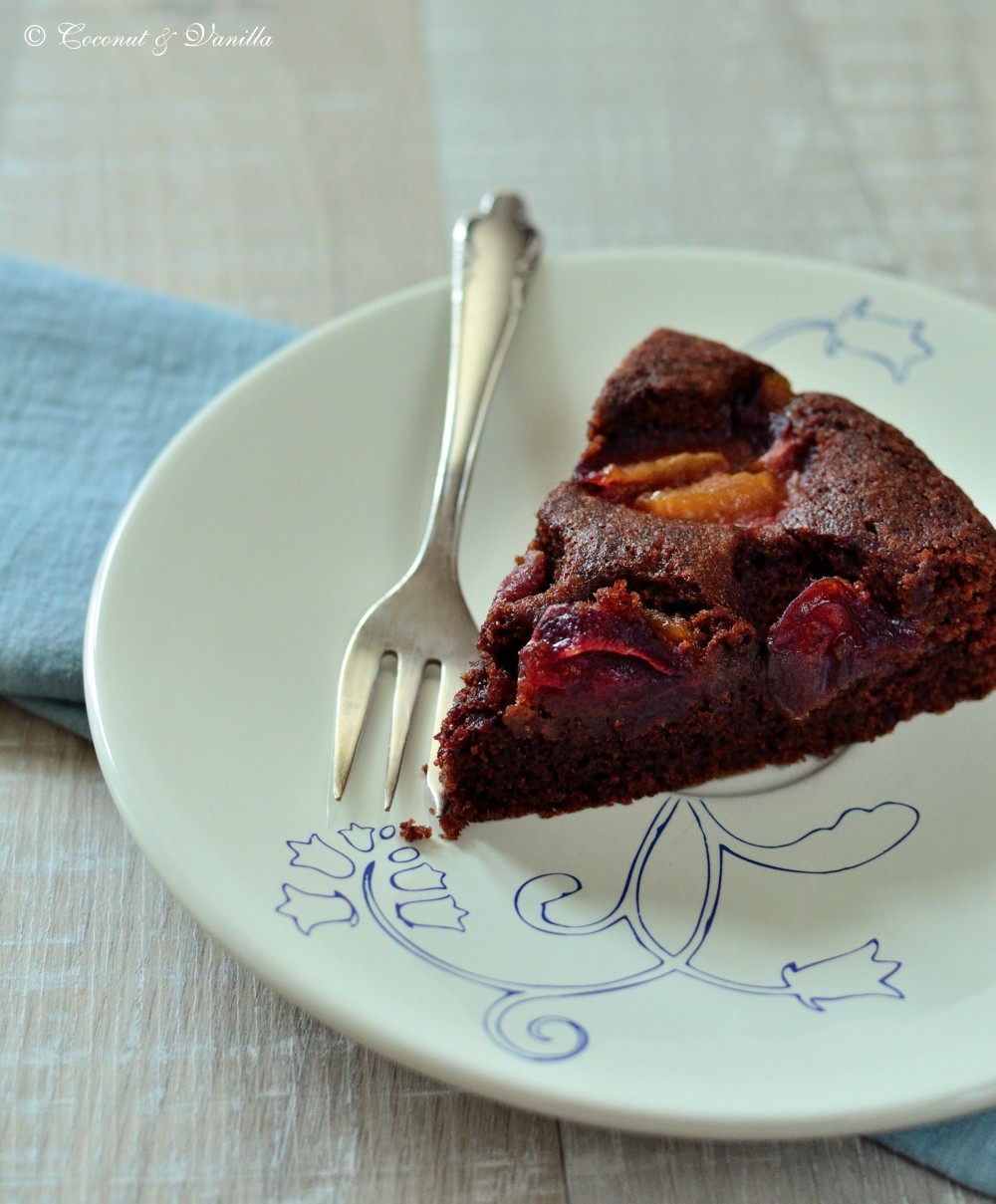 Ina and I are back, after some vacation and some internet issues.
As it's now officially autumn, we chose a cake with chocolate and plums. We liked the cake a lot! It would be even better, if you use more plums, than stated in the recipe (which are only 2). A really good cake, topped with delicious plums. There's nothing more to say about that cake!