Ina hat sich diese Woche diese Muffins von Seite 54 aus La Tartine Gourmande herausgesucht. Ich war natürlich froh etwas von unseren Zucchini aufbrauchen zu können. Die Muffins sind saftig und schmecken ganz gut. Ganz gut, weil einfach Salz fehlt. Nur eine Prise ist einfach zu wenig. Leider kommt der Käse nicht zur Geltung, man schmeckt ihn kein bisschen. Ich würde einen anderen nehmen, zum Beispiel Parmesan. Der Schinken passt hervorragen in die Muffins, den Basilikum habe ich leider auch nicht herausgeschmeckt.
Trotzdem sind diese Muffins gut. Man muss sie nur mit etwas Salz und einem anderen Käse aufpeppen. Denn ich steh auf Käse. Ich werde sie sicherlich nochmal machen, dann aber mit ein paar Änderungen. Und ich kann mir ein paar Änderungen vorstellen, die gut passen würden. Getrocknete Tomaten zum Beispiel.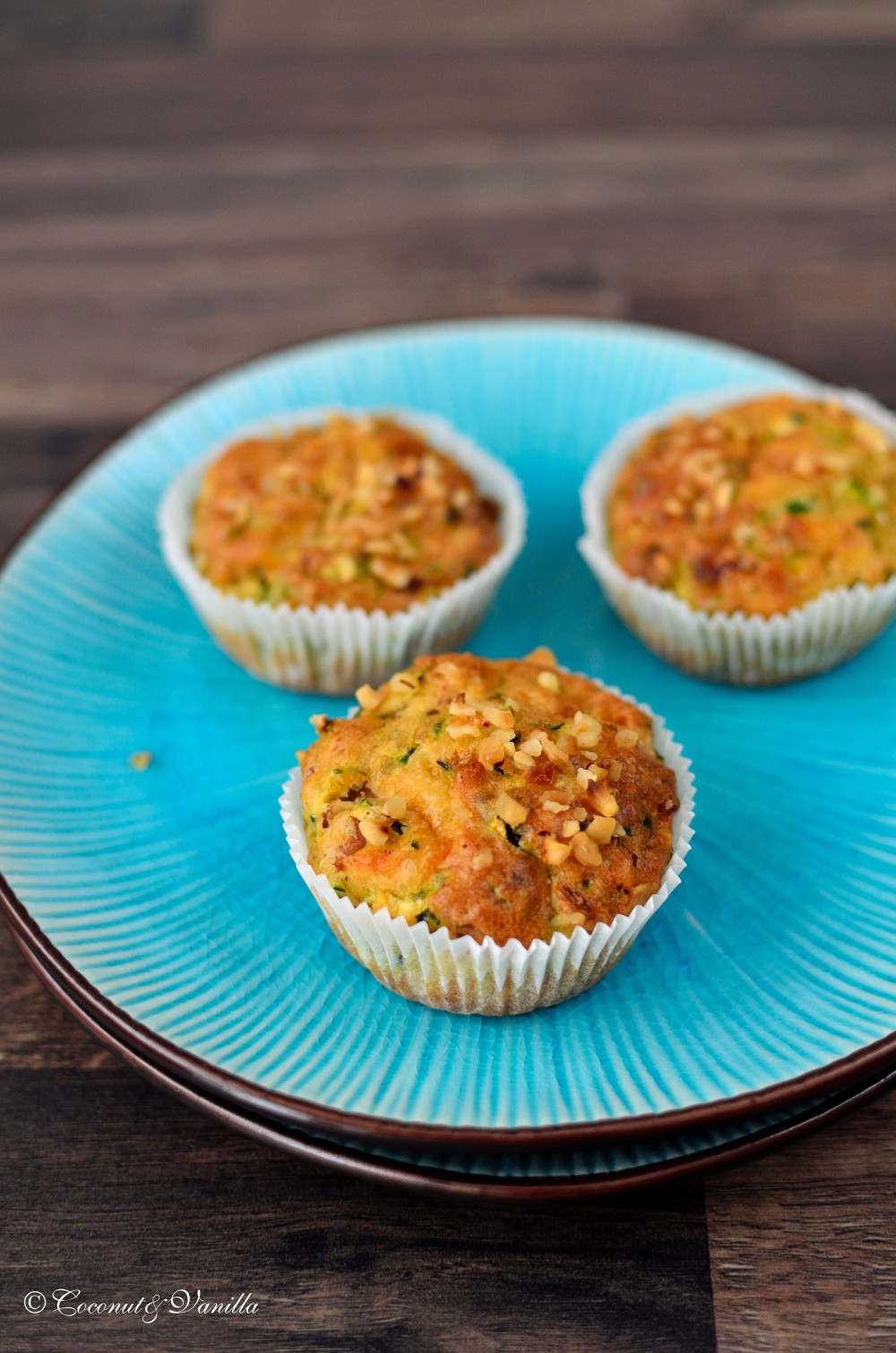 Ina chose those muffins from page 54 from La Tartine Gourmande. I was glad that I can use up some zucchini. The muffins are moist and taste ok. Ok, since they are lacking of salt. Just a pinch isn't enough for those muffins. Unfortunately the cheese doesn't shine here, it doesn't taste at all. I would take another cheese, like Parmesan next time. The ham is perfect in here. But I didn't recognized the basil either.
Nonetheless these muffins are good. They just need some spicing up with some salt and another cheese. Because I like cheese. I will make them again with these alterations. And I can think of some changes that would go well here. Sun-dried tomatoes for an instance.