Donnerstag, 7. April 2011
Update: Für das deutsche Rezept nach unten scrollen!
We spotted the first rhubarb from Germany this year in the supermarket. But we had to lay our hands on it, nonetheless. At the farmer's market they had the first German asparagus last weekend. But for 15 €/kg I can resist a few weeks more. Although I love asparagus, too. So at home we thought about what to do with the rhubarb. It didn't want to make a cake, since it's often too much for us two to eat. As I made some really good muffins a few days before, they came to my mind. As well as a crumble. So we made both.  
The muffin recipe is a variation of my new favourite muffin recipe, for which I searched really really long. In fact I looked for the perfect chocolate chip muffin recipe. But that's another story. But be sure, it will follow! Because those chocolate chip muffins are to die for. The rhubarb muffins are slightly crispy on the outside, but very soft inside, filled with creamy rhubarb bites. It's just perfect for welcoming spring.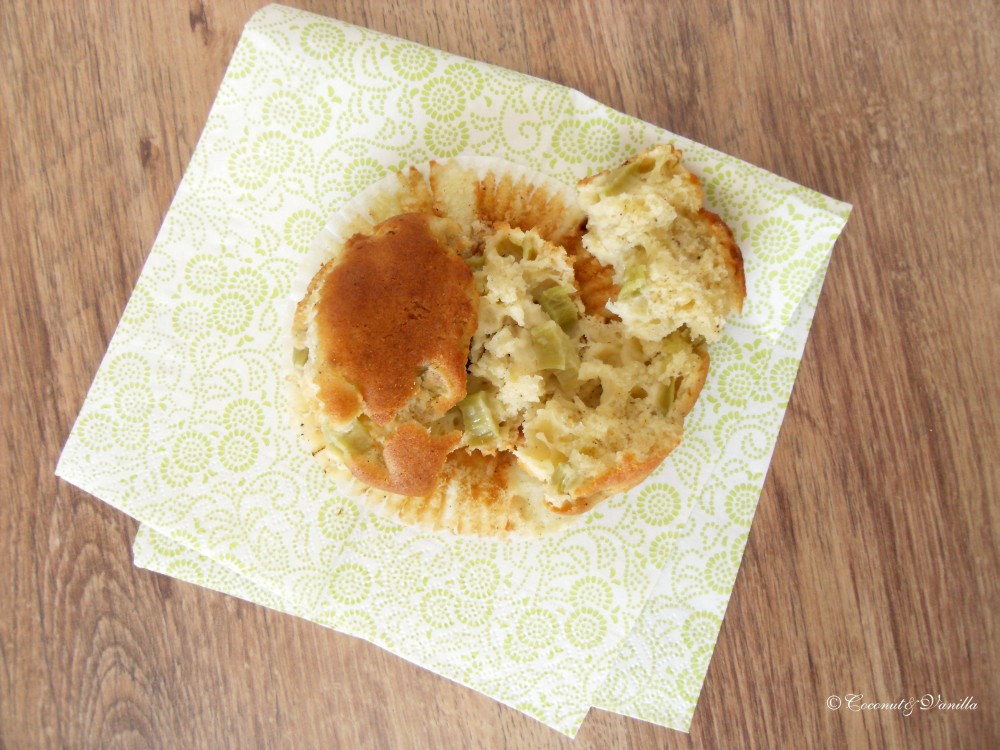 Spring itself welcomed me too, with a nice allergy to some pollen. I have no clue, since it's the first time ever. But I know it's a pollen allergy, since my eyes are red and sore, which they wouldn't, if it would be a normal cold  (my other symptoms would suggest I have a cold). Thank you spring, I welcome you nonetheless (especially because my enemy – the winter – has gone finally)!  
If you want to get rid of the last frozen rhubarb remains in your freezer – like I did some weeks ago, which was just right, cause who wants to eat the old one from last year, if you can have fresh one from this year?- I recommend you my quick and easy rhubarb streusel cake, which I posted last year. You can even bake it with the frozen rhubarb bites! I wouldn't try the muffins with the frozen rhubarb, because they will get eventually too soggy. And no one fancies soggy muffins…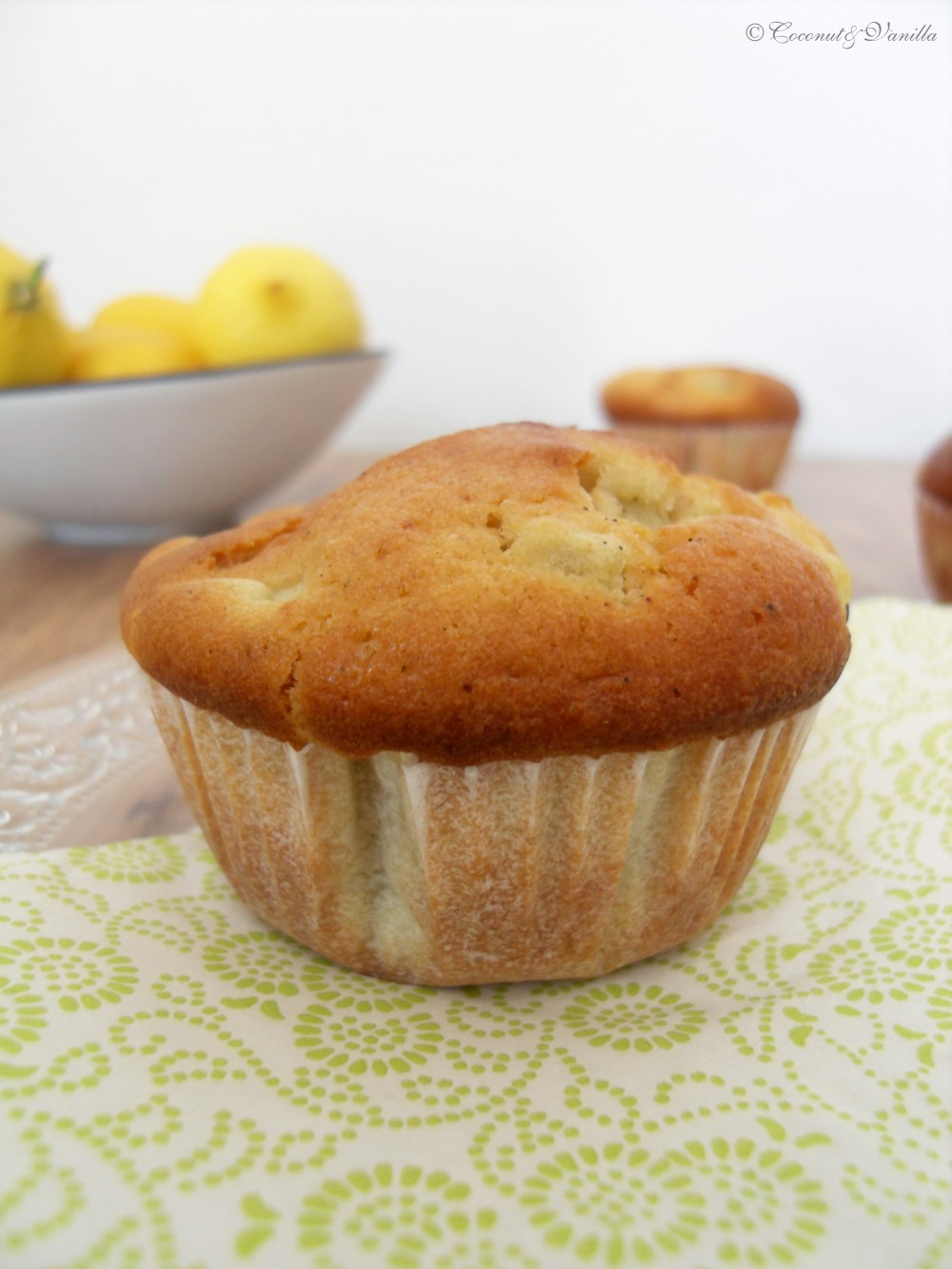 Rhabarber Muffins
ergibt: 12 Muffins
Zutaten:
300 g Mehl
3/4 EL Backpulver
1/2 TL Natron
1 Prise Salz
100 g Butter
150 g Zucker
2 Eier
3/4 TL Vanilleextrakt
1/4 TL gemahlene Vanille (optional; ansonsten die Menge an Vanilleextrakt um einen 1/4 TL erhöhen)
330 gNaturjoghurt
150 g Rhabarber, geputzt und geschält
ein Spritzer Zitronensaft
Den Ofen auf 190° C vorheizen.
Den Rhabarber in kleine Stücke schneiden (1 cm x 1 cm). In einer kleinen Schüssel mit einem Spritzer Zitronensaft mischen.
Das Mehl mit dem Backpulver, Natron und Salz vermischen. In einer anderen Schüssel die Butter mit dem Zucker aufschlagen. Nacheinander die Eier dazugeben und unterrühren. Den Vanilleextrakt und die Vanille unterrühren. Den Joghurt und das Mehl abwechseln unterrühren. Zum Schluss den Rhabarber unterrühren (sollte sich beim Rhabarber Flüssigkeit gebildet haben, diese vorher abgießen).
Ein Muffinblech mit Papierförmchen auslegen. Die Förmchen komplett füllen, aber nicht so dass sie überlaufen natürlich.
20-25 Minuten backen, bis sie goldbraun sind und ein Holzstäbchen teigfrei rauskommt.
Abkühlen lassen.