Sunday, 18th October 2015
In September I was invited by the Californian Walnuts to Stuttgart. Heiko Antoniewicz was also there and baked with walnuts. But I just had to read Heikos name and I was in! Which was a very good decision!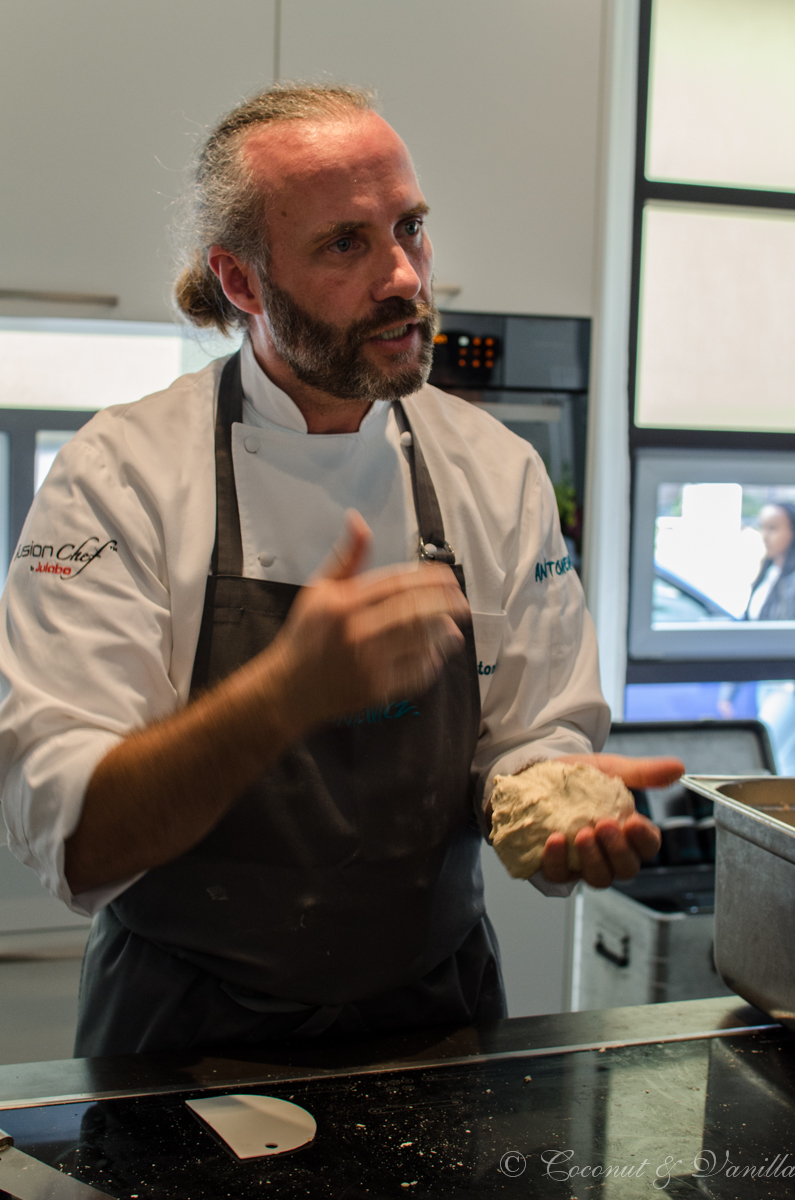 I didn't know what to expect, but for sure not that we had to bake ourselves. Fooled I was! The walnuts planned a "little" baking challenge. Uh,uh! To be creative in an instant? I was sceptical. But in the end ideas were bubbling away!
But before Heiko made a lot of food for us. In front of our eyes he cooked and baked different dishes with walnuts and enhanced our knowledge about walnuts enormously. I would have never thought what is possible with walnuts, amazing! For example, you can grate the nut shells and use this for spicing, cook a broth from whole walnuts and roast the whole nutmeat in oil!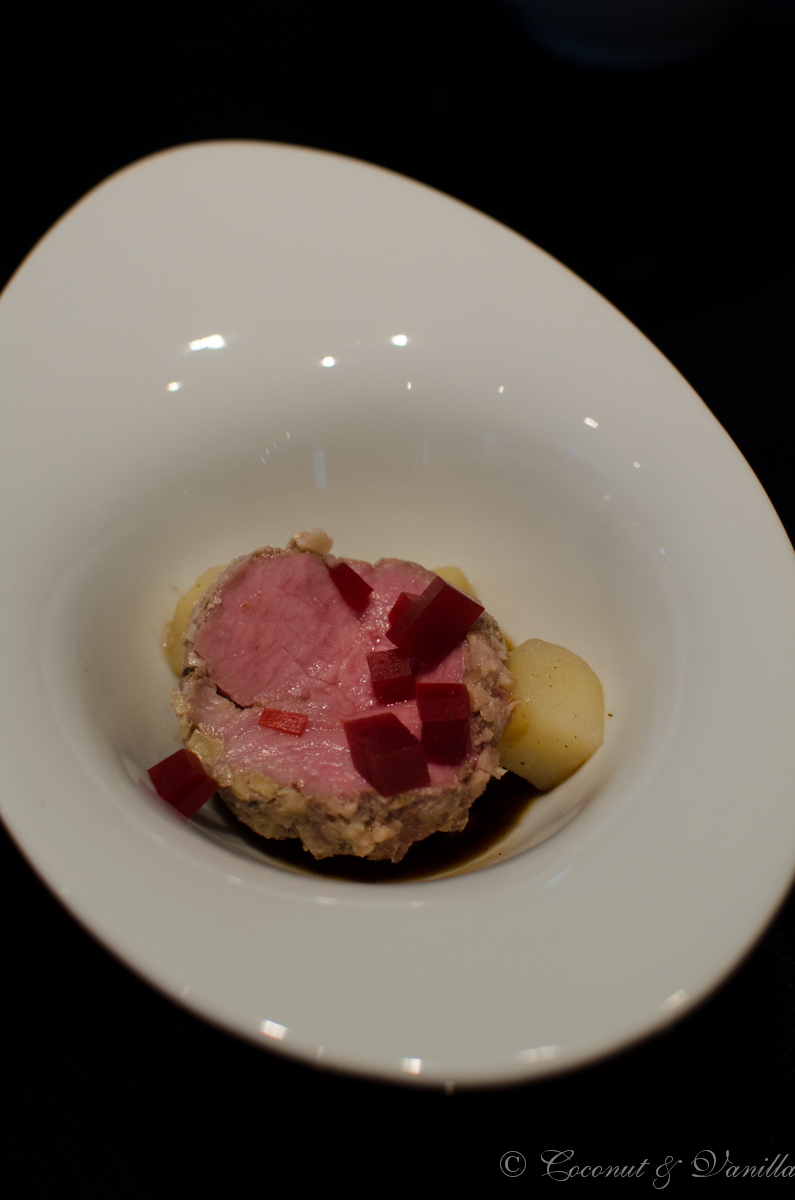 Roasting the nuts in oil was THE tip of the day. Therefore the nuts (without shell) need to be covered completely in neutral oil and cooked. They need only few minutes to be roasted in all crevices and cracks. Like this, one can roast also "curvy" nuts evenly! The result is stunning! Of course, Heiko does this with all kind of nuts.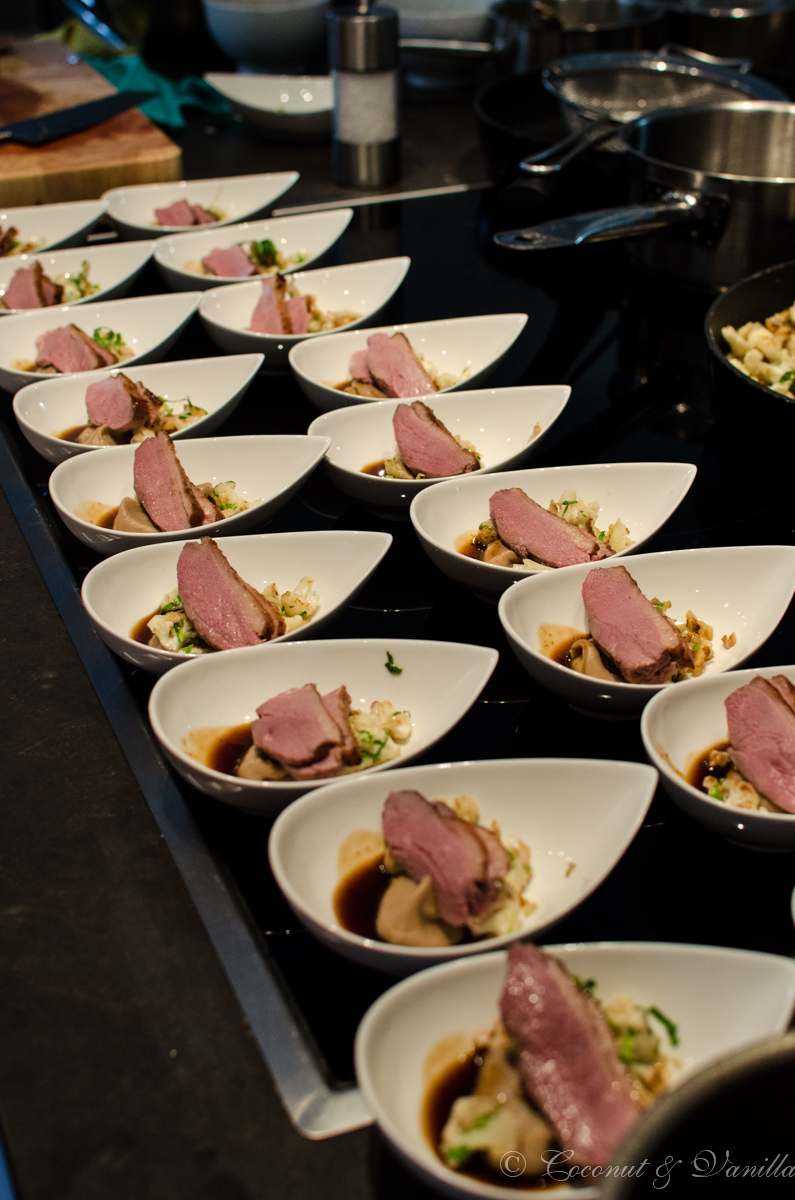 After that we started with the challenge. Three groups á 4 persons should create a savoury dish to bake. I had the honour to be in a group with Nathalie of Holunderweg 18, Elena of heute gibt es and Katja of Schönste Bastelzeit. This was already a lot of fun and we had a positive vibe, which made it easy to prepare the dishes together. We knew quite quickly, that we would have a lot of time and planned a second dish (the other groups had the same idea, by the way).
In the end we had to present our dishes the walnut jury: Zorra, Sandra, Simone und Heiko were tough judges.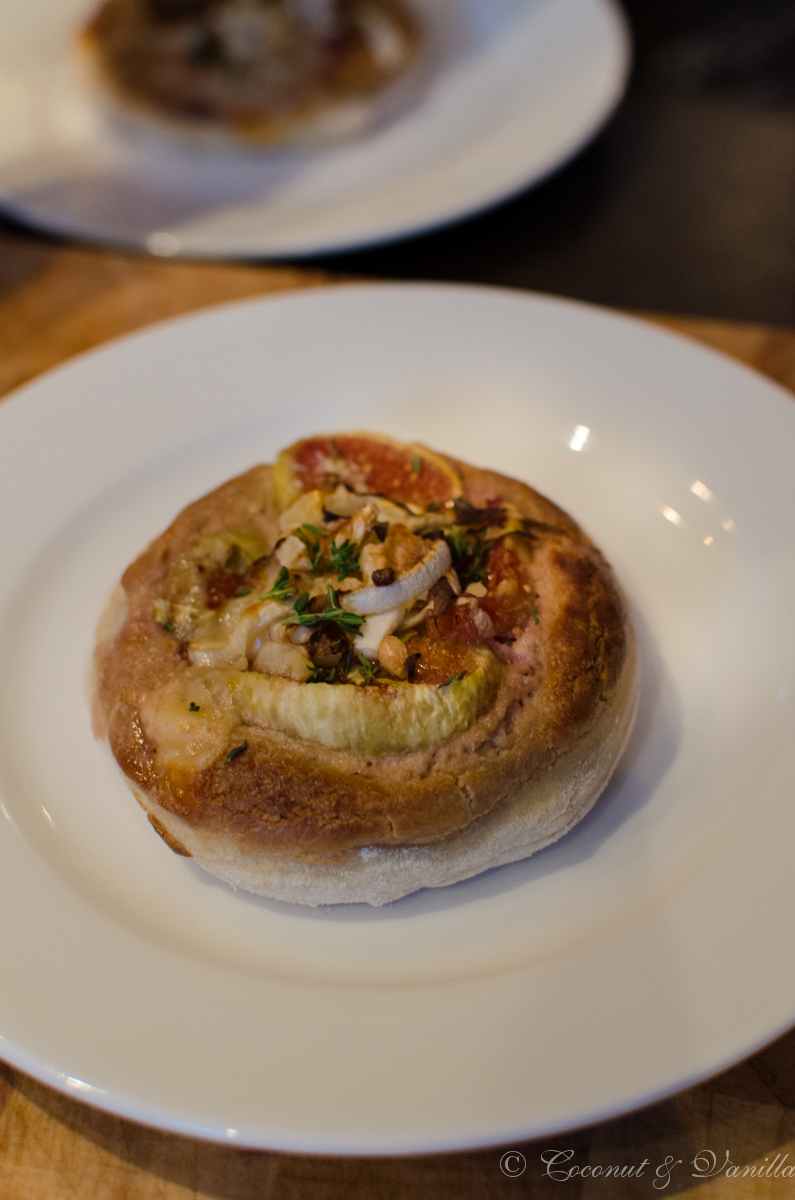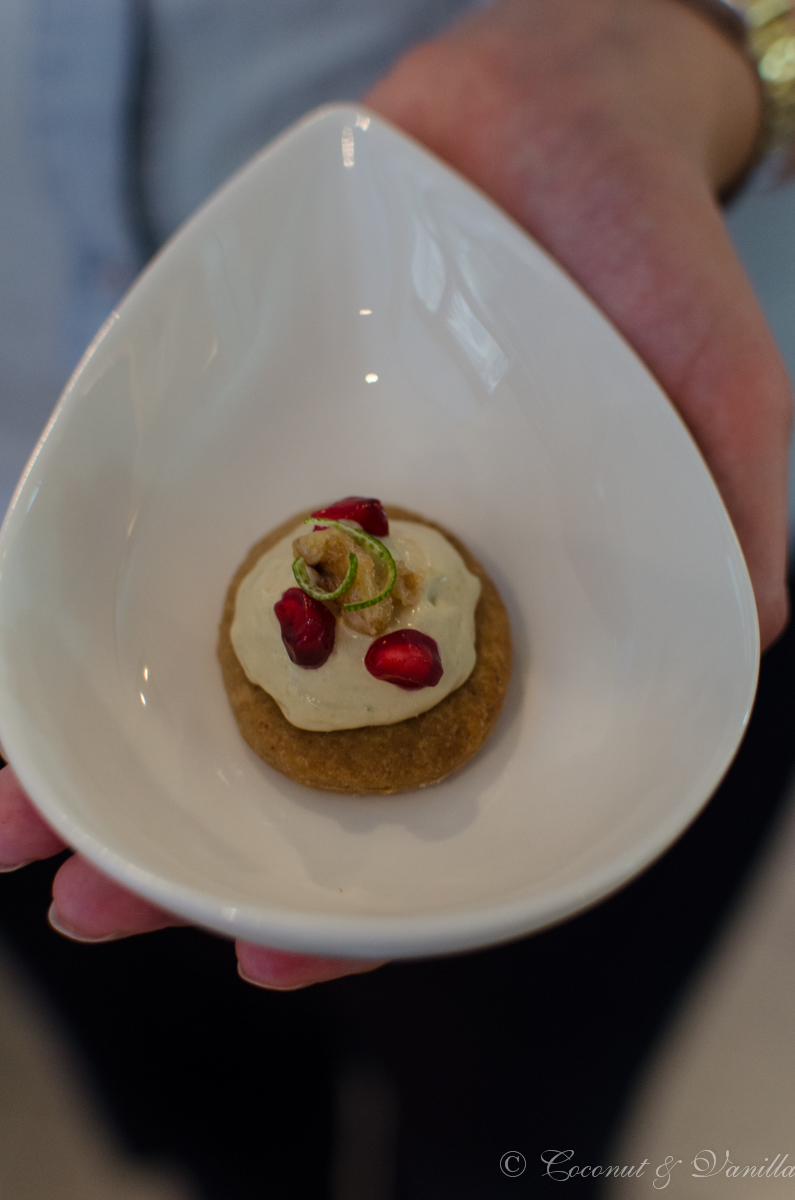 We presented mini pizzas with walnut cream, chicorée, figs, walnuts and fresh thyme. Also we made small savoury cookies with a lime espuma, pomegranate and caramelised walnuts.
We were very suprised as they told us that we won the first prize! We would have never guessed!
Rumour was that we might win a walnut supply for one year, but we were lucky and won Heikos new bread book with personal dedication, instead.
After that there was even more food cooked and baked by Heiko, but we were already so full.
It was a great event, although I hoped to rest a bit from cooking ;).
Instead we experienced extreme baking action! It was a lot if fun with the girls and especially with Heiko, who is a cool guy, helping where he can and encouraging us to take a risk.