Sunday, 12th October 2014
Erin Gleeson blogs on her blog The Forest Feast about food and drinks which she creates in her beautiful cottage in the californian woods. Also she loves to throw a party for her friends! For Erin it's very important to appeal the eye with her food and so she creates real art with her wonderful water colour drawings. Which was the main reason I wanted her new cookbook The Forest Feast. It is so beautiful! Real art!
The recipes are made of few ingredients and are cooked in no time, at all! Colourful illustrations of Erin accompany the recipes, which make your mouth water.
My favourite chapter is drinks, where she mixes fresh fruit and vegetables with simple cocktails. Delicious! The book also features appetizers, salads, vegetable dishes and sweets. 
Now I would really love to be her guest in her cabin in the woods! I imagine it quite idyllic!
The recipes are quite simple, very good for summer get togethers! The book lives from Erins great pictures and drawings. This is a book, which is thouroughly well made and consistent. 5 from 5 points!
The book was provided by ebook.de. Thank you!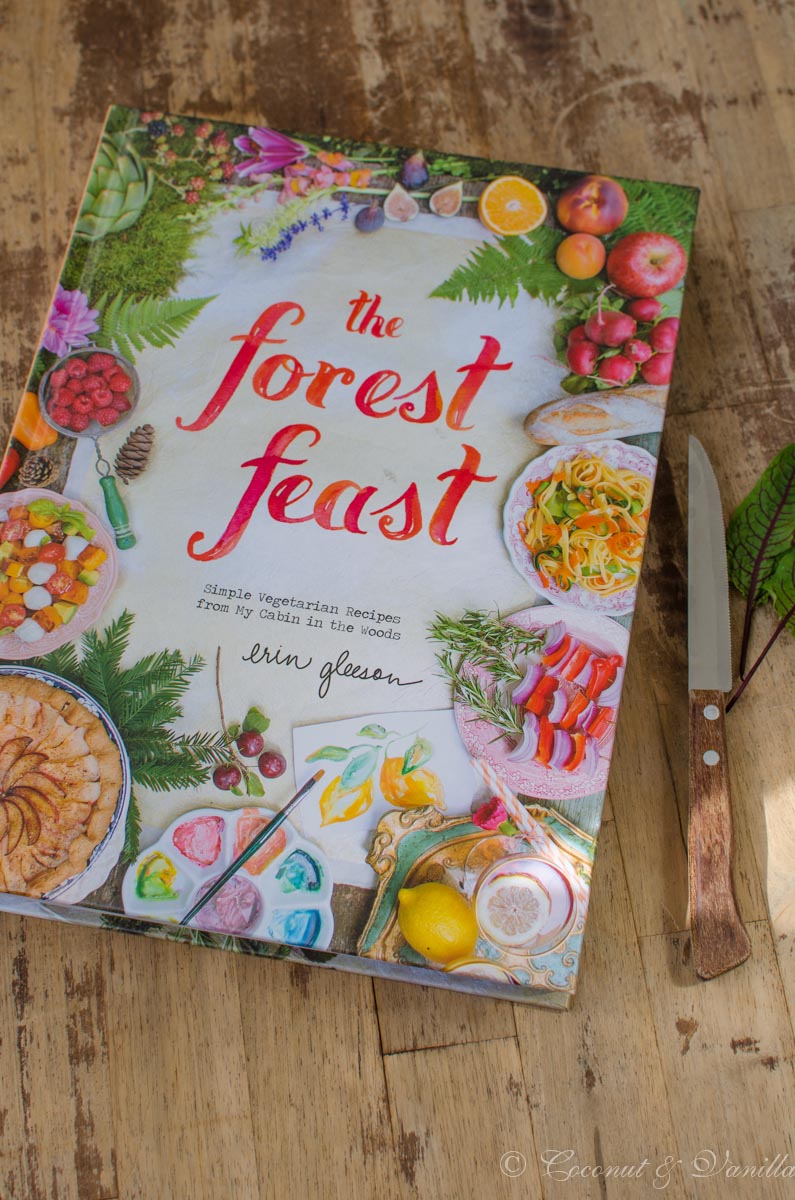 I give away this cookbook for German residents. The sweepstake is open until 17. October 2014 23.59 h. Please change to the German section of my blog for more informations.