Heute geht es mal nicht um's Essen. Heute geht es um Inga.
Via Mel habe ich gerade erfahren, dass Inga gestorben ist. Das hat mich richtig geschockt. Natürlich wusste ich wie viele, dass sie gegen Blutkrebs kämpt, aber nie hätte ich gedacht, dass er gewinnen wird.
Denn Inga war zwar ein zierliches Persönchen, aber eine starke und fröhliche Frau, die gekämpft hat. Ich habe sie letztes Jahr kennen lernen dürfen, als sie mit auf unser Feld kam und glücklich war inmitten von Blumen und Gemüse. Ich hatte sie sofort gerne! Sie war wirklich besonders und hatte die Begabung etwas Besonderes aus Blumen zu machen. Die Erinnerung lebt auf ihrem Blog glomerylane weiter.
Der Plan war immer, dass wir uns wieder treffen. Morgens, im dunkeln, auf dem Blumengroßmarkt. Denn auch ich bin ein großer Liebhaber von Blumen.
Ich bin sehr traurig, dass Inga gestorben ist. So unerwartet. An so einem Scheiß wie Blutkrebs.
Dieses Foto ist letztes Jahr auf dem Acker entstanden. Ich werde sie immer so in Erinnerung behalten.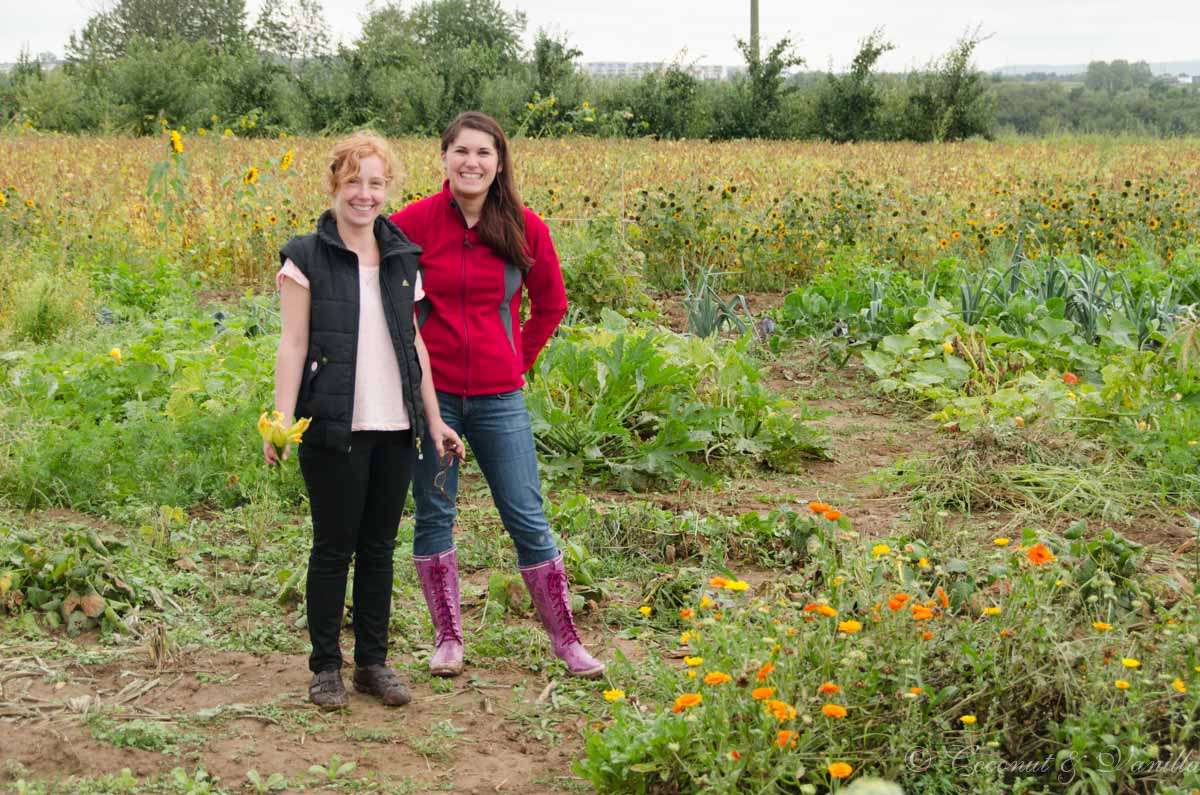 Ich möchte Euch aufrufen Euch bei der DKMS (Deutsche Knochenmarksspende) zu registrieren und so ein möglicher Knochenmarkspender zu werden.
Die Registrierung ist ganz einfach und tut gar nicht weh! Mit einem Abstrich im Mundraum durch ein Wattestäbchen ist dieser Schritt schon getan! Ich habe jetzt außerdem ein Blutabnahmeset zugesandt bekommen, damit mein Arzt Blut abnehmen kann. Dieses wird an die DKMS zurückgesendet und ausgewertet. So kann ein passender Spender noch schneller und einfacher gefunden werden. Dies ist alles für Euch kostenfrei!
Ich habe dies bereits vor einiger Zeit gemacht!
Sollte ihr als Spender in Frage kommen, braucht ihr keine Angst haben, denn es ist (in den meisten Fällen) keine aufwendige Operation mehr nötig um Knochenmark zu entnehmen. Dies wird heutzutage meistens gemacht indem Blut entnommen wird und aus welchem dann die Stammzellen herausgefiltert werden.
Solltet ihr Vorbehalte haben oder Euch etwas daran hindern nicht zu spenden, falls ihr in Frage kommt, könnt ihr immer noch Nein sagen! Ihr werdet zu nichts gezwungen!
Ich wünsche mir ich hätte Inga durch meine Spende helfen können! Denkt daran es könnte jeden treffen, aber ihr könnt helfen indem ihr Euch registriert!
Mit dieser faszinierenden Ananasblume gedenke ich an Inga. Ich denke ihr hätte sie auch sehr gefallen.
Wenn ihr auch Eure Erinnerungen an Inga teilen möchtet, so könnt ihr das unter dem Hashtag #flowersforinga machen.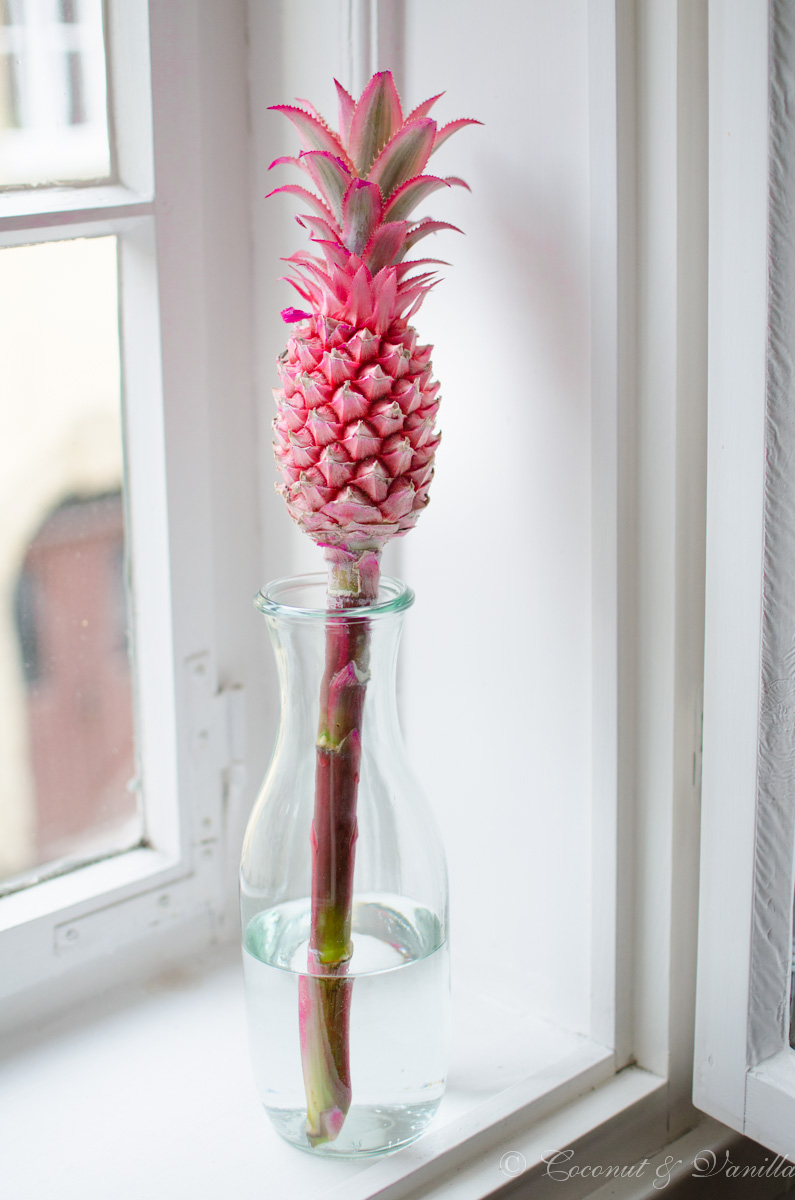 This is not about food. This is about Inga.
I just read via Mel that Inga died. This was a shock. Of course I knew like a lot of other people that she had been fighting against blood cancer. But I would have never thought it will win.
Although Inga was a petite person, she was a strong and cheerful woman, who fought. I had the honour to get to know her last year as she visited our field and was happy in the middle of flowers and vegetable plants. I instantly liked her! She was someone special and she had the talent to make something special from flowers, too. The memory of her lives on on her blog glomerylane.
The plan was always to meet again. In the early morning, in the dark, on the flower central market. I'm a huge lover of flowers, too.
I'm very sad that Inga died. So unexpectedly. Because of shit like blood cancer.
This photo was taken last year on the field. I will keep her always in my heart.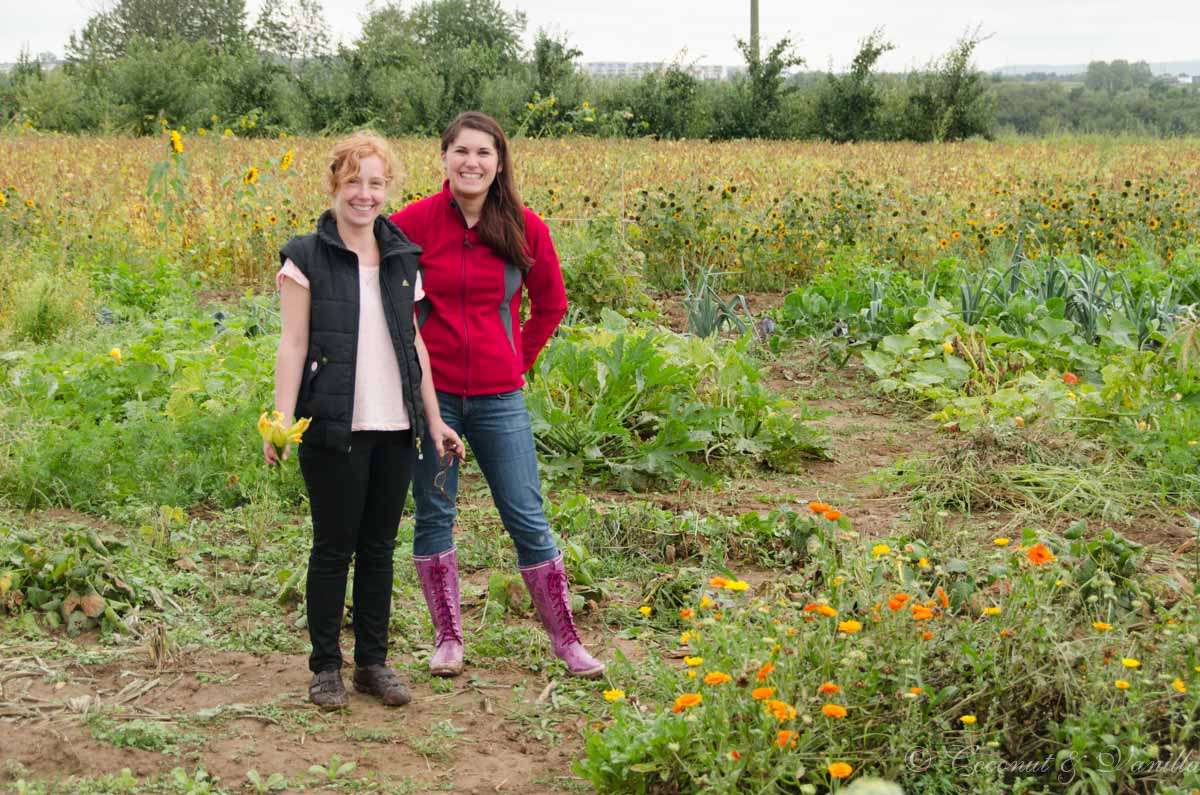 Also I want to invoke you to register at DBC (Delete Blood Cancer) and therefore become a possible donor for bone marrow.
The registration is very simple and doesn't hurt at all! Also it doesn't cost you a cent!
I already registered some time ago!
If you want to back out because you have reasons, after you were chosen as a donor, you can still say No and back out! You are not obligated to do anything!
I wish I could have helped Inga with a donation! Blood cancer can hit anybody, but you can only help if you register!
Inform yourself  please!
Here you can get more information for England, USA, Spain and Poland. If your country isn't listed here I'm sure you have an appropiate organisation, please inform yourself in a 2 second google search!
In loving memory I bought this fascinating pineapple flower, which I think Inga would have loved, too! If you want to share your memories of Inga you can tag it with #flowersforinga.