Thursday, 28th March 2013
Watercress desperately in need was my theme for the last years! But since last week there's one market stand that sells watercress and also grows it. I'm thrilled! I also noticed that the lettuce varieties on our market has increased. You can now also buy leaf lettuce, 3 years ago this was not possible.
You might not notice that spring is approaching, because of the freezing temperatures (and the snow!), but the days are increasing in length and therefore you can already buy the first lettuce, cucumbers and tomatoes from Germany. Of course, they are grown in the greenhouses and I won't buy any tomatoes (which are very pricey and probably not as tasty as in summer), but it's nice to watch the increasing richness.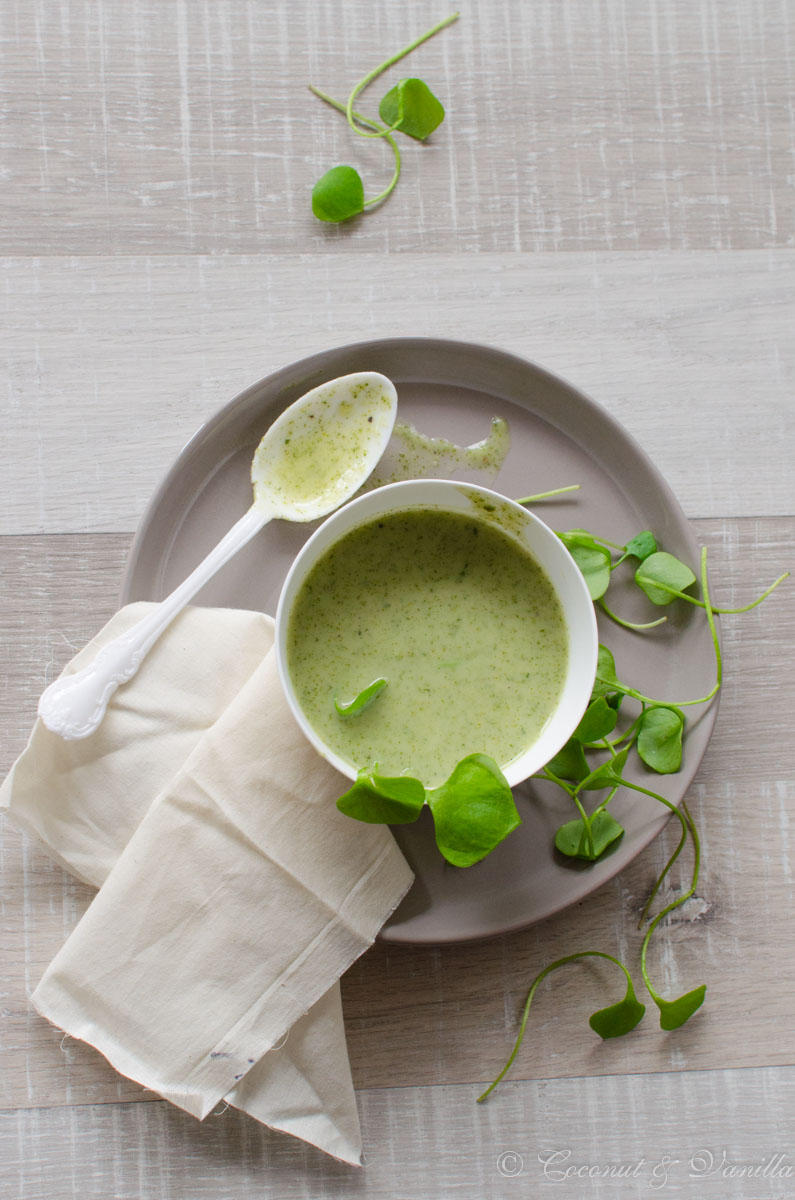 Of course, I had to buy some watercress the moment it caught my eye! The first time there was only a tiny rest and we put it in a salad, the second time there was more (I told the farmer immediately about my enthusiasm for watercress, after all I had to take care that he will continue growing it!). When I think of watercress I think of soup every time. I don't know even why. The watercress has a nice delicate flavour and develops a pleasant spiciness in the after taste. So you can almost spare the seasoning with pepper.
This light soup is perfect for spring and will get you in the right mood for it!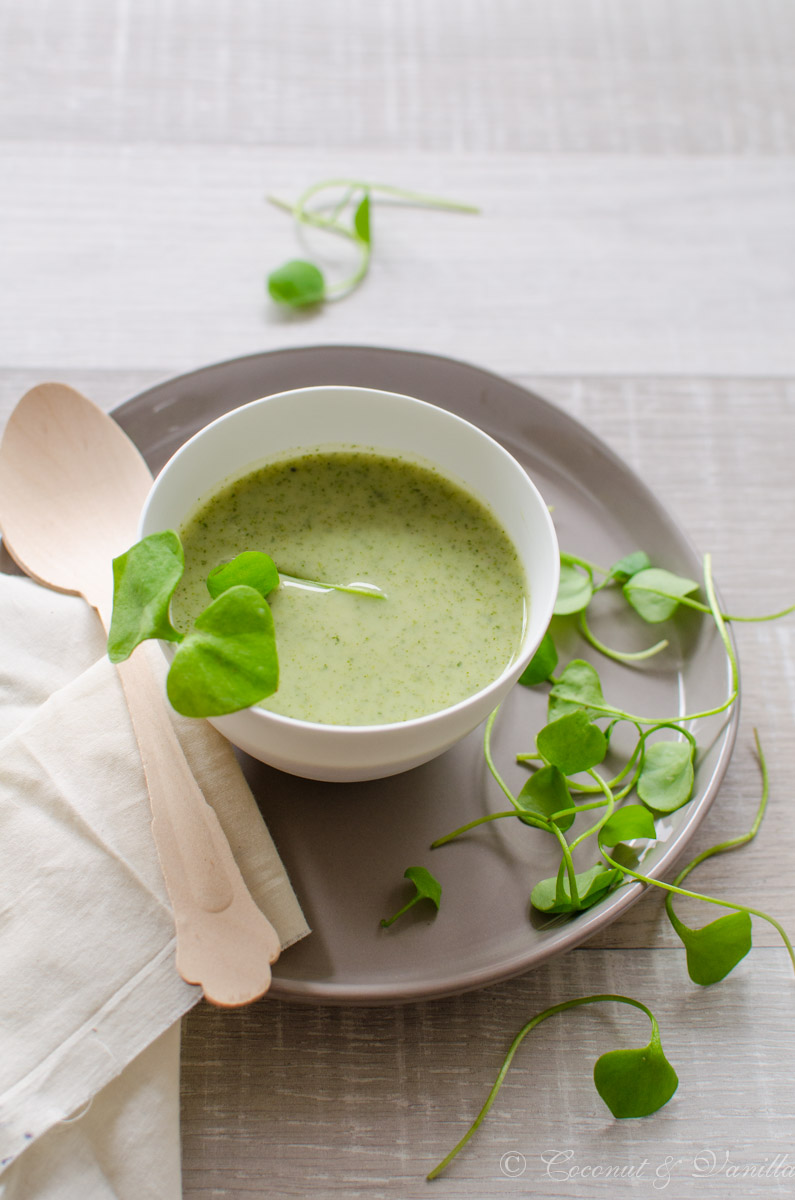 One year ago: rolled focaccia with cheese, arugula and dried tomatoes
Two years ago: yeasted meringue coffee cake
Three years ago: chocolate maracons with raspberry filling
Watercress Soup

adapted from watercress.co.uk (Yes, Britain has got a site particularly just about watercress!)
yields: 4 servings
Ingredients:
1 Tbsp clarified butter
1 onion
400 g potatoes
600 ml vegetable broth
2 large handful of watercress
150 ml milk
nutmeg
salt, white pepper
squeeze of lemon juice
Peel and dice the onion and potatoes. Rinse and spin dry the watercress.
Heat a medium saucepan over middle heat and melt the clarified butter. Sauté the onion for 5 minutes until golden. Add the potatoes and the vegetable broth. Bring to a simmer and cook until the potatoes are tender (10 – 15 minutes).
Add the watercress and cover with a lid. Simmer for about 2 minutes, until the watercress has wilted down. Remove the saucepan from the heat and purée with an immersion blender until smooth or transfer to a blender. Stir in the milk and a squeeze of lemon juice. Season with nutmeg, salt and white pepper. Reheat shortly, if necessary.