Saturday, 14th April 2012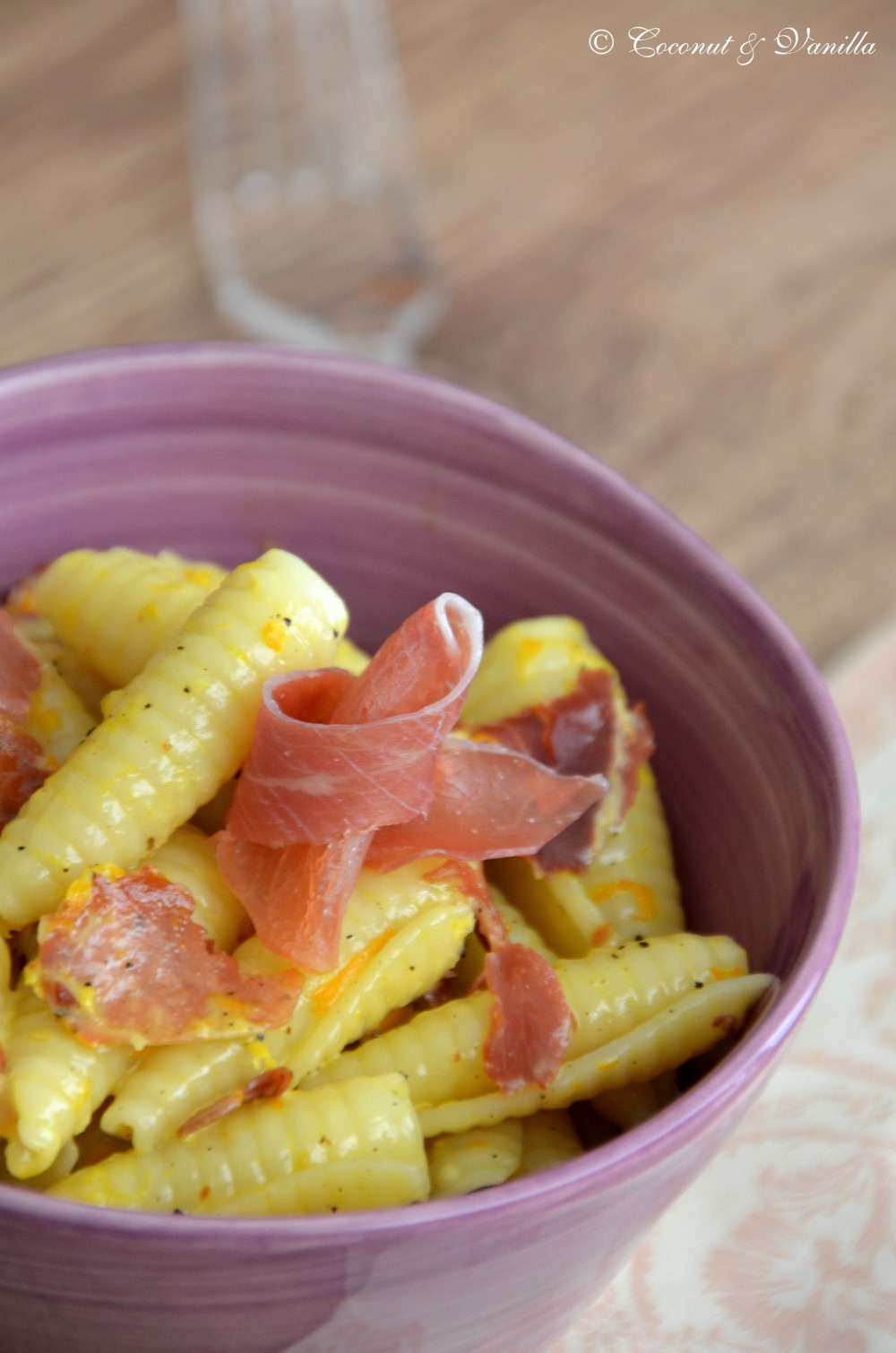 After the huge sugar shock of the last days there is something hearty here again. Lovely deliciousness with orange zest and juice and prosciutto. A light and springlike meal.
I love pasta dishes and this one is a bit unuasual, but nevertheless totally scumptious. Also this dish is cooked in just a few minutes with only a few ingredients. A perfect quick family meal.
The recipe is from The Bitten Word, one of my favourite blogs. Zach and Clay are cooking from food magazines, that have accumulated over the years. Mouth-watering and amusing.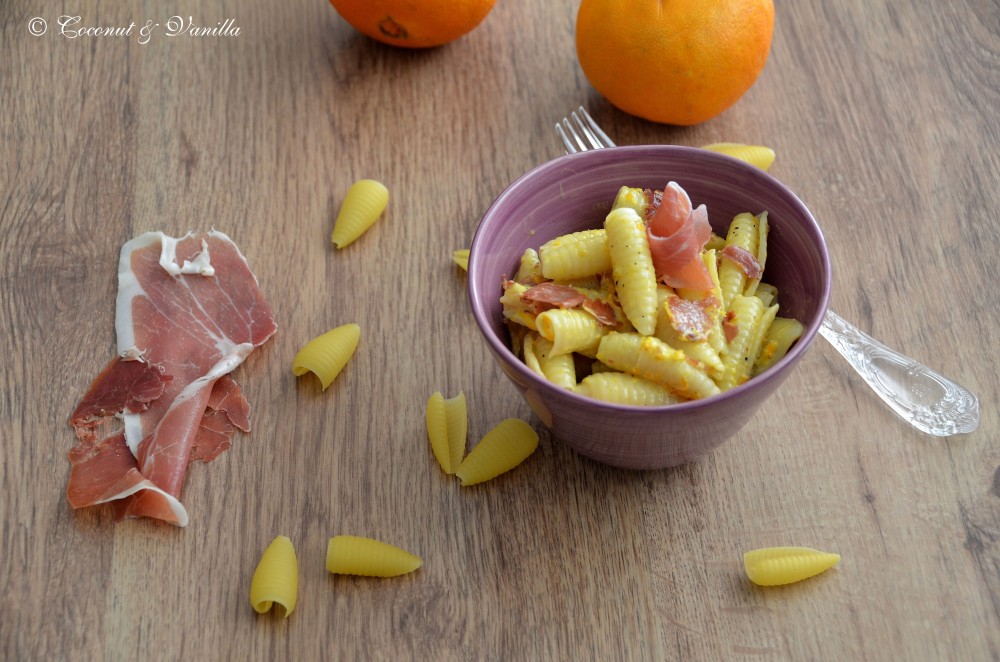 One year ago: Toast
Orange Pasta with Prosciutto
adapted from The Bitten Word
serves 2
Ingredients:
300 g pasta of your choice

1 Tbsp clarified butter

75 g thinly sliced prosciutto (I took serrano ham), torn into bite size pieces (about 3 cm)

1 organic orange, zest and juice

125 ml heavy whipping cream

pepper, salt

finely grated parmesan
Bring a large pot of water to the boil. Add salt and the pasta and cook until al dente.
Meanwhile melt the clarified butter in a large skillet. Add the prosciutto sauté for about 3 minutes.
Add the orange juice, zest and the cream and bring to a boil.
Drain the pasta and reserve some pasta water.
Add the pasta to the sauce, season with salt and pepper and add some pasta water, if you want to thin the sauce.
Serve with the parmesan.