Monday, 12th July 2010
There's nothing much to say or to do these days. One word is enough. HOT! About 37°C every day, since two weeks. I do not complain, as we didn't had any real spring this year, nor often really hot summers. And summers are short and I don't like winter. I really prefer summer. Every bite of it. So I'm not complaining. But to boost my study work, I beg for some rain, so the apartment can again cool down a bit.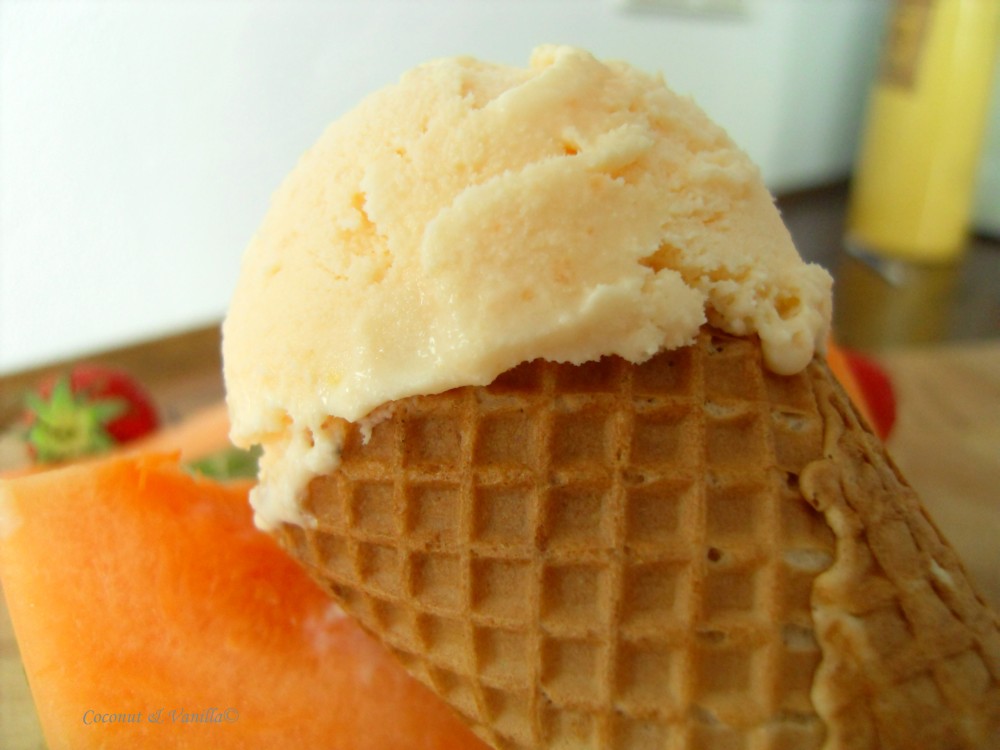 The heat also makes me sad a little bit… I am not able to use the stove, or even the oven. It's just not possible. I'm looking for refreshments all day, be it for dessert or lunch or dinner, where the oven/stove can be kept off or at least used at its minimum. Feel free to share any good recipes. I'm looking forward to that!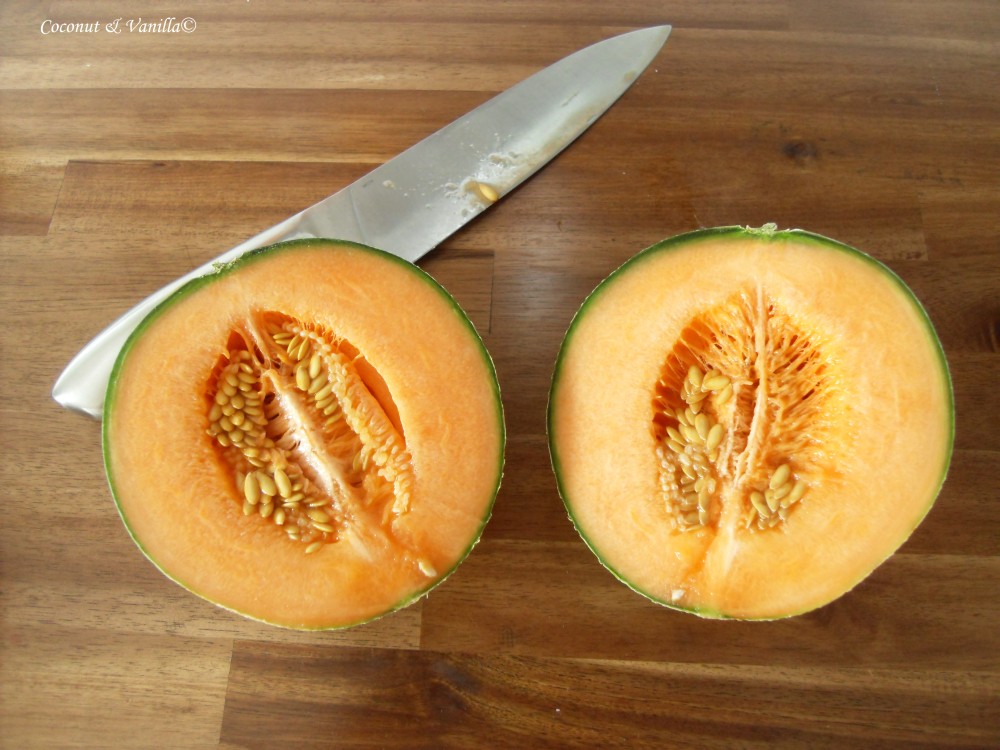 I offer you a really delicious refreshment: Melon Ice Cream. I don't know, if it works without an ice cream maker. But take it as a sign and buy yourself one (at least, if you're an ice cream lover, as we are). It's easy and you will never return to bought one. It's just better! You can make whatever ice cream you like… I mean who wouldn't want to have chocolate-coated peanut-bites in his ice cream? Ok ok… at least me. So after my anthem on ice cream makers, I won't disturb you any longer and give you the recipe.
Melon Ice Cream
one quarter of a small melon, such as cantaloupe (use the rest for

fruit soup

)

splash of lime juice, optional

2 egg yolks

50g sugar (add more, if you're on the sweeter side.., I'm on the fruity side)

300ml cream

100ml whole-fat milk
Cut the melon flesh from its rind and puree with the optional lime juice with a hand blender.
Pour 200ml cream into a large bowl. Set a mesh strainer over the top. Warm the rest of the cream and the milk with the sugar in a saucepan. Whisk the egg yolks together. When the milk is warm (no cooking, only warming!), whisk it in a thin stream into the yolks.
When done, pour it all back into the saucepan and stir the mixture constantly over medium heat. You'll benefit from a thermometer, which will show you the right moment, when the eggs are done. That will be between 77°C and 79°C. Above 85°C you will have scrambled eggs. Otherwise keep cautioned, the egg mixture will thicken a bit. That's the moment! Don't wait… believe me, I tested it. Remove the saucepan from the heat and pour instantly through the mesh strainer into the cream. It's ok, it won't curdle. Remove the mesh strainer and stir together.
Add the melon puree and stir in. Chill the mixture in the freezer thoroughly.
Freeze in your ice cream maker according to the manufacturer's instructions.
Refresh yourself!