Wednesday, 7th July 2010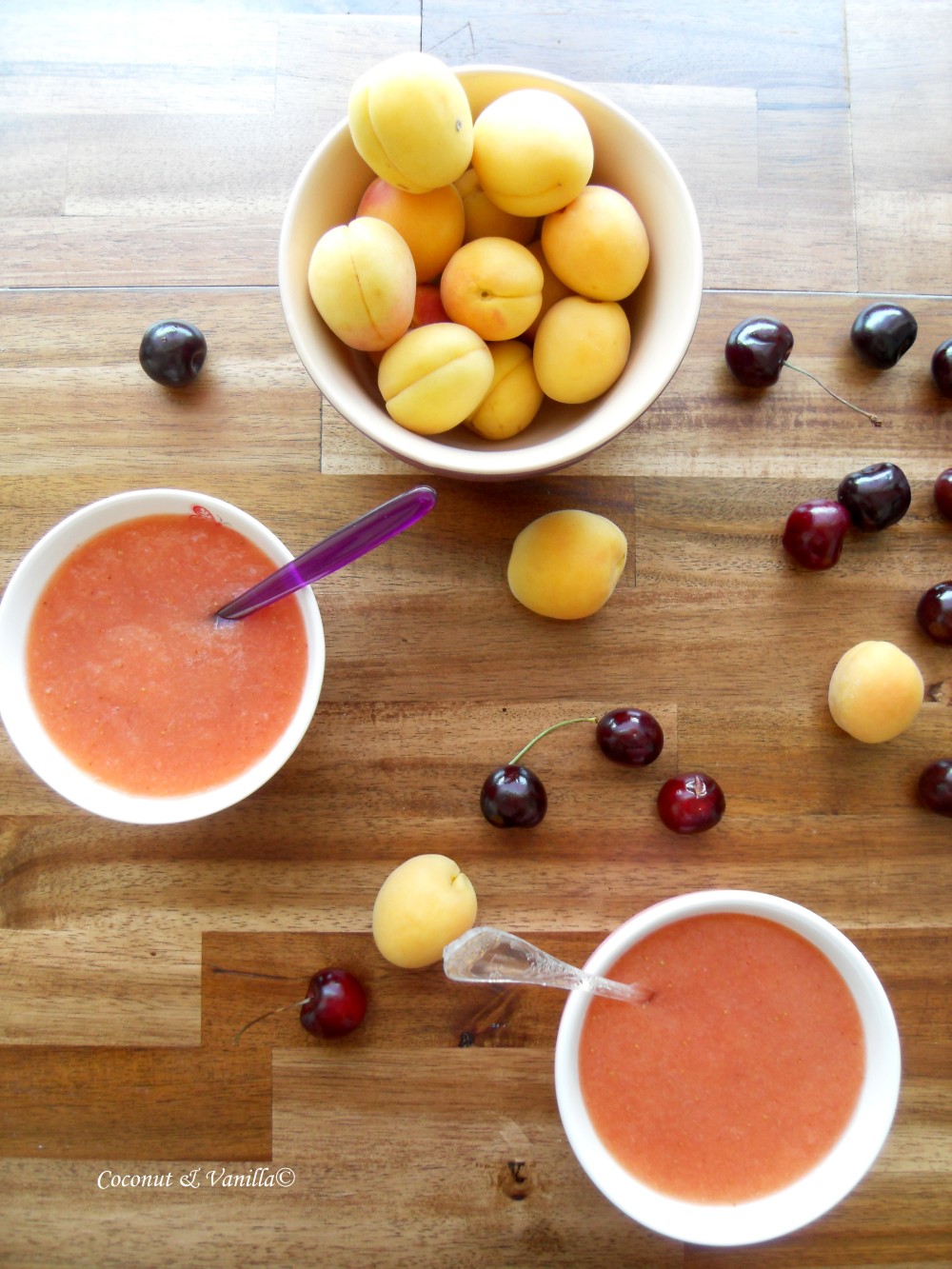 Today would be the perfect alibi for a big cake or even torte. But I'm not a fan of the big desserts, I'm more for smaller ones. But then a lot. Not to mention the high temperatures, that are dominating the country these days. So I'm presenting you with a refreshing delicate easy-to-make fruit soup. With this fruit soup, a mini barbecue tonight, some apricot tartelettes (which will be following here), sparkling wine and watching Germany win, we'll be celebrating my becoming of a quarter of a century. If you have some sparkling wine near you, grab it and I invite you to raise your glasses with us. Also you can drop a teaspoon full of your fruit soup in it – yum.
For this soup almost every fruit does go. Choose what you like and what you can get. If you prefer something to chew, keep some chopped fruit back and give it in your soup right before serving.
Strawberry-Melon-Soup
Yield: 4 small bowls
Ingredients:
half a small melon, such as cantaloupe

500g strawberries, cleaned

a splash of apple juice

juice of one lime

4 tbsp. brown sugar
Cut the melon flesh from its rind. Cut it into pieces, as well as the strawberries. Combine everything in a medium bowl and puree with a hand blender. Add apple juice, if the puree is still to firm (remember it's a soup). Divide between bowls and chill until use.