Jaaa, nach einer langen langen Pause bin ich wieder zurück mit dieser Rubrik! Ina hat in der Zwischenzeit eine kleine süße Tochter bekommen und so haben wir das Projekt erstmal ruhen lassen. Ina ist immer noch ziemlich beschäftigt mit der Kleinen und versucht dann und wann wieder miteinzusteigen. Derweil koche ich mich weiter durch das Buch.
Die Pause hat auch mir gut getan, da einem so ein Buch – so gerne man es mag – auch irgendwann überdrüssig wird, wenn man daraus kochen "muss". In der Zwischenzeit habe ich es aber wieder genauso lieb wie am Anfang und koche gerade ein Rezept nach dem anderen daraus. Es ist und bleibt also ein Lieblingsbuch und immer noch eine meiner großen Kochbuchempfehlungen!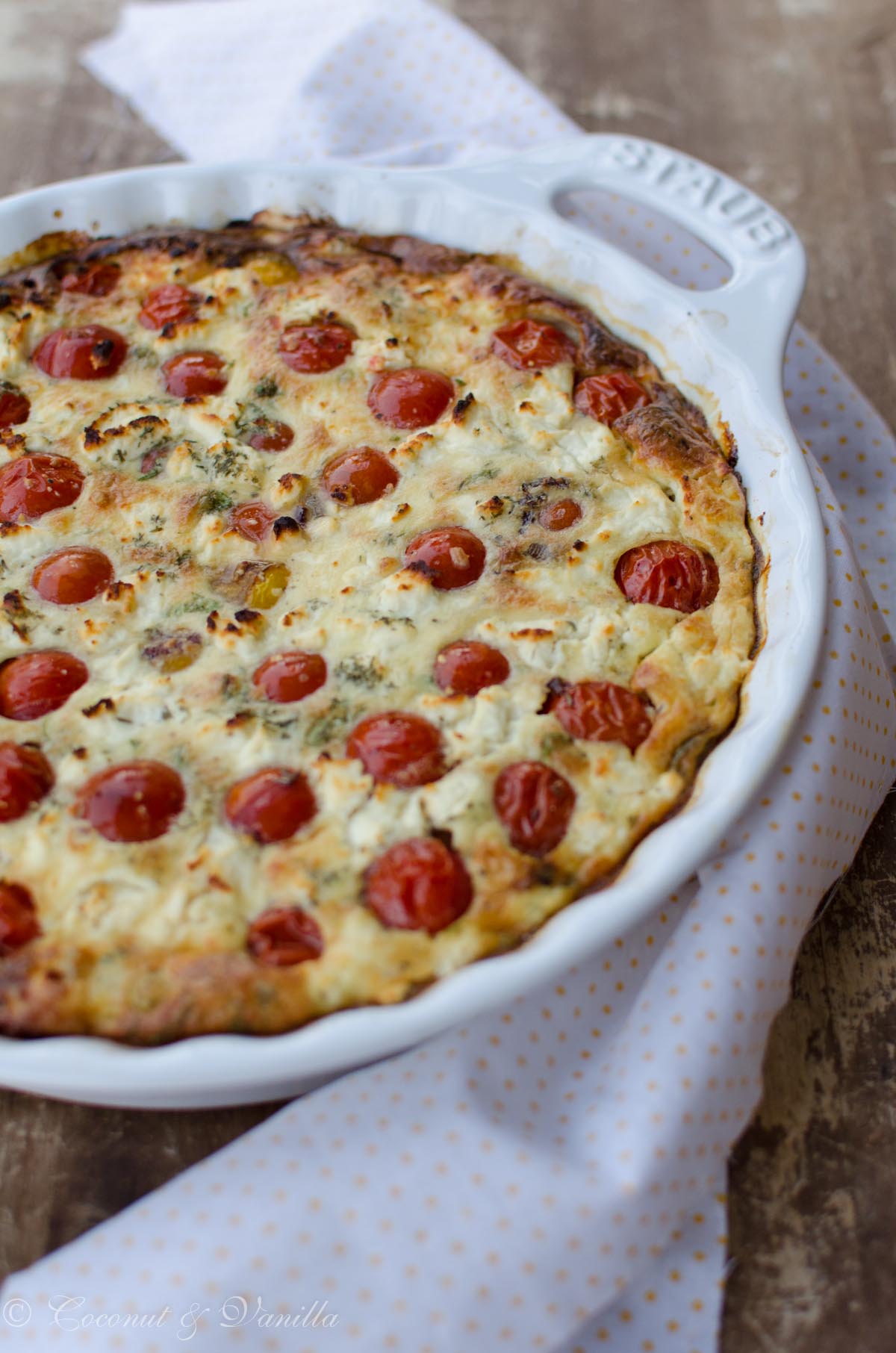 Diesen Clafoutis (Seite 122) gab es diesen Sommer schon zwei mal, da kommt nämlich Zucchini rein ;). Der Clafoutis ist nicht die große Überraschung, aber er schmeckt wirklich lecker und ist mir nicht zu eilastig, was Clafoutis für mich leider oft sind.
Die Zucchini aber am besten dünn mit dem Messer schneiden und dann tatsächlich alle nacheinander in der Pfanne anbraten. Das macht den Clafoutis wirklich nochmal viel besser (ich habs auch anders ausprobiert, deshalb 😉 ).
Yay, after a long long pause I'm back with this column! In the meantime Ina gave birth to an adorable babygirl and so we paused the project for some time. Ina is still very busy with her babygirl and tries to get along with us from time to time. In the meantime I'm cooking myself through the book alone.
I also benefit from this pause, since I was a bit weary of the book – as much as I love it – cooking from it a lot. Meanwhile I love it afresh as from the start and I'm now cooking a lot from it again. So it is still a favourite cookbook of mine and one of my big cookbook recommendations!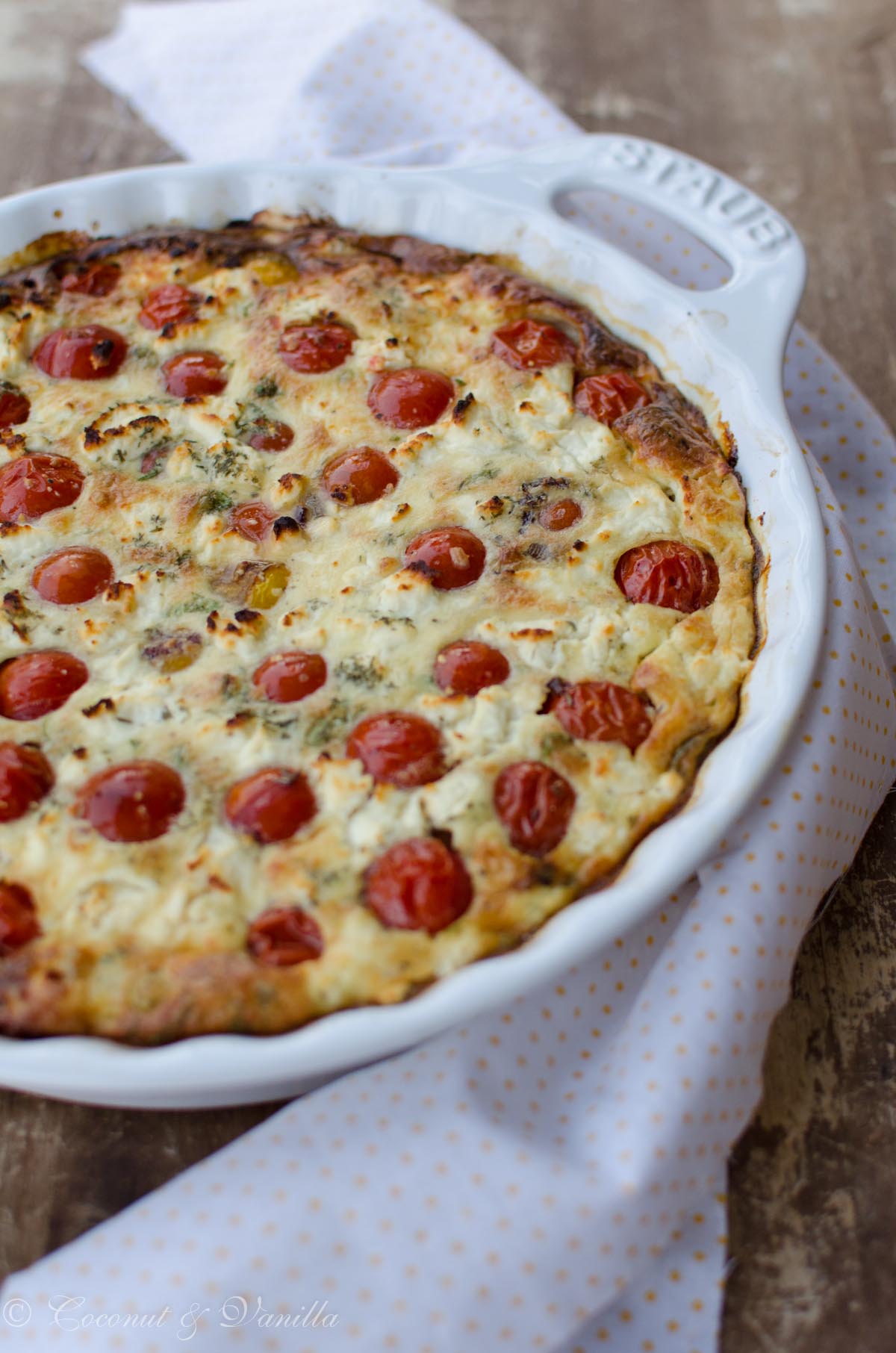 I made this clafoutis (page 122) already twice this summer, because there's zucchini in it ;). The clafoutis isn't a big surprise in taste, but it is really delicious and it's not too eggy, which clafoutis are too often for my taste.
It's better to slice the zucchini thinly with a knife and roasting them in a pan in batches. The clafoutis will taste much better then (I've tried less time consuming ways, but nope!).