Meine Wahl fiel diesmal auf die banana, chocolate and hazelnut muffins von Seite 260 aus Béa's Buch La Tartine Gourmande.
Die Muffins sind sehr lecker, saftig und schokoladig. Die Haselnüsse habe ich nicht explizit herausgeschmeckt, macht aber nichts. Am ersten Tag haben sie am besten geschmeckt, am zweiten auch noch sehr gut, am dritten waren sie leider schon etwas trocken. Schade, normalerweise sind Kuchen und Muffins mit Bananen auch noch nach Tagen saftig. Mein Standard-Bananenkuchenrezept schafft das. Trotzdem ein rundum gelungener Muffin!
Und wie hat Ina sie gefunden?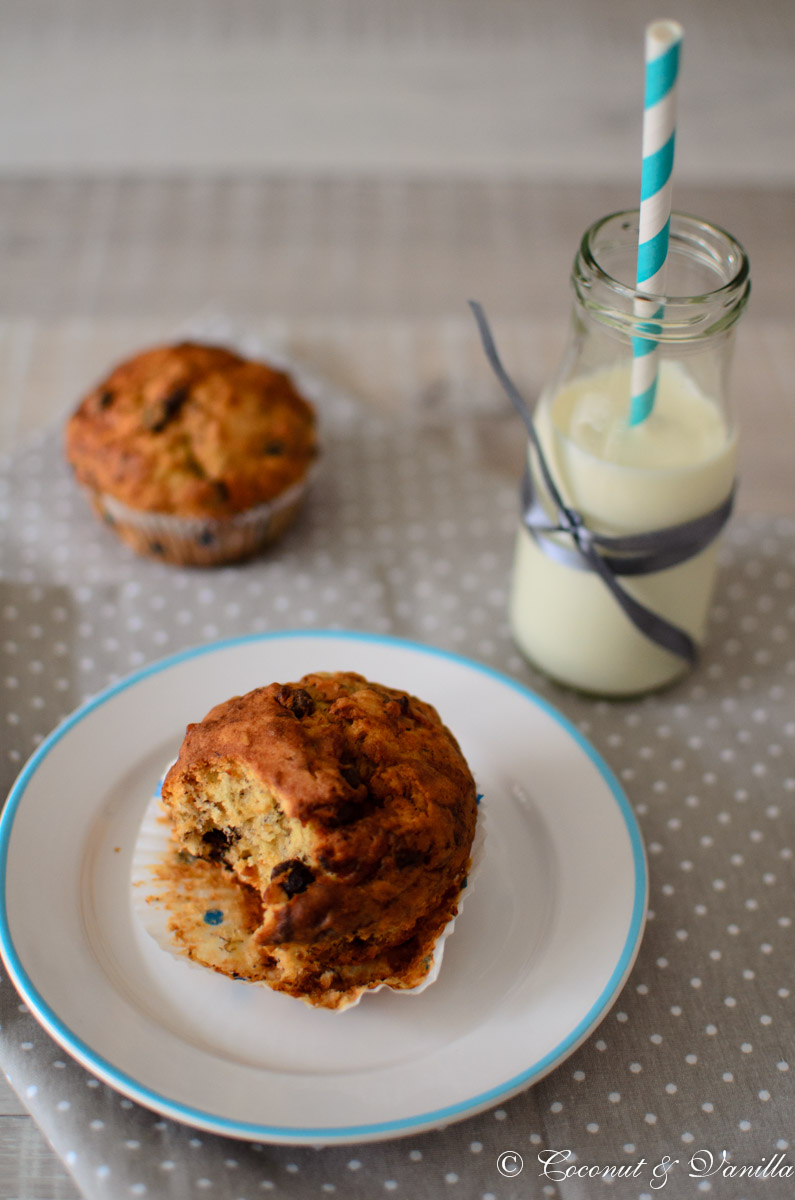 This time I picked the banana, chocolate and hazelnut muffins from page 260 from Béa's book La Tartine Gourmande.
The muffins were very scumptious, luscious and chocolatey. I didn't taste any hazelnuts, but that didn't matter to me. They were best on the first day, very good on the second, but on the third day they were already quite dry. What a pity, since normally cakes and muffins with bananas are quite moist after days still. My default banana bread recipe (which works also great as muffins) can do the trick. Nonetheless very tasty muffins!
And how did Ina liked them?