Sommer ist auch die Zeit des Salats. In der Zeit Juni/Juli haben wir 12 Salatköpfe verspeist, jeder reichte für 2 Mahlzeiten! So viel haben wir von unserem Feld geerntet. Ein paar Wochen konnte wir nun keinen Salat mehr sehen. Immer nur das gleiche Dressing macht es ja auch nicht besser. In Nicole Stich's Buch Geschenkideen aus der Küche sind wir dann auf das Orangen-Honig-Dressing gestoßen. Fruchtig-süß-sommerlich. Ein echter Knaller und seither unser Lieblingsdressing!
Besonders gut gefällt mir auch, dass man die Zutaten daheim hat und man nicht extra einkaufen braucht. Nicky empfiehlt frischen Orangensaft für das Dressing zu nehmen, ich nehme immer den aus der Flasche, denn der ist immer da, im Gegensatz zu Orangen und es schmeckt trotzdem lecker.
Bei uns gibt es ab dieser Woche wieder frischen Pflücksalat vom Feld, denn der ist jetzt groß genug und ein Glas Dressing steht schon im Kühlschrank!
Die angegebene Menge ist mehr als man für einen Salat benötigt. Ich mache immer so viel und hebe den Rest im Kühlschrank auf. Es reicht für 2-3 Salate für 2 Personen als große Beilage.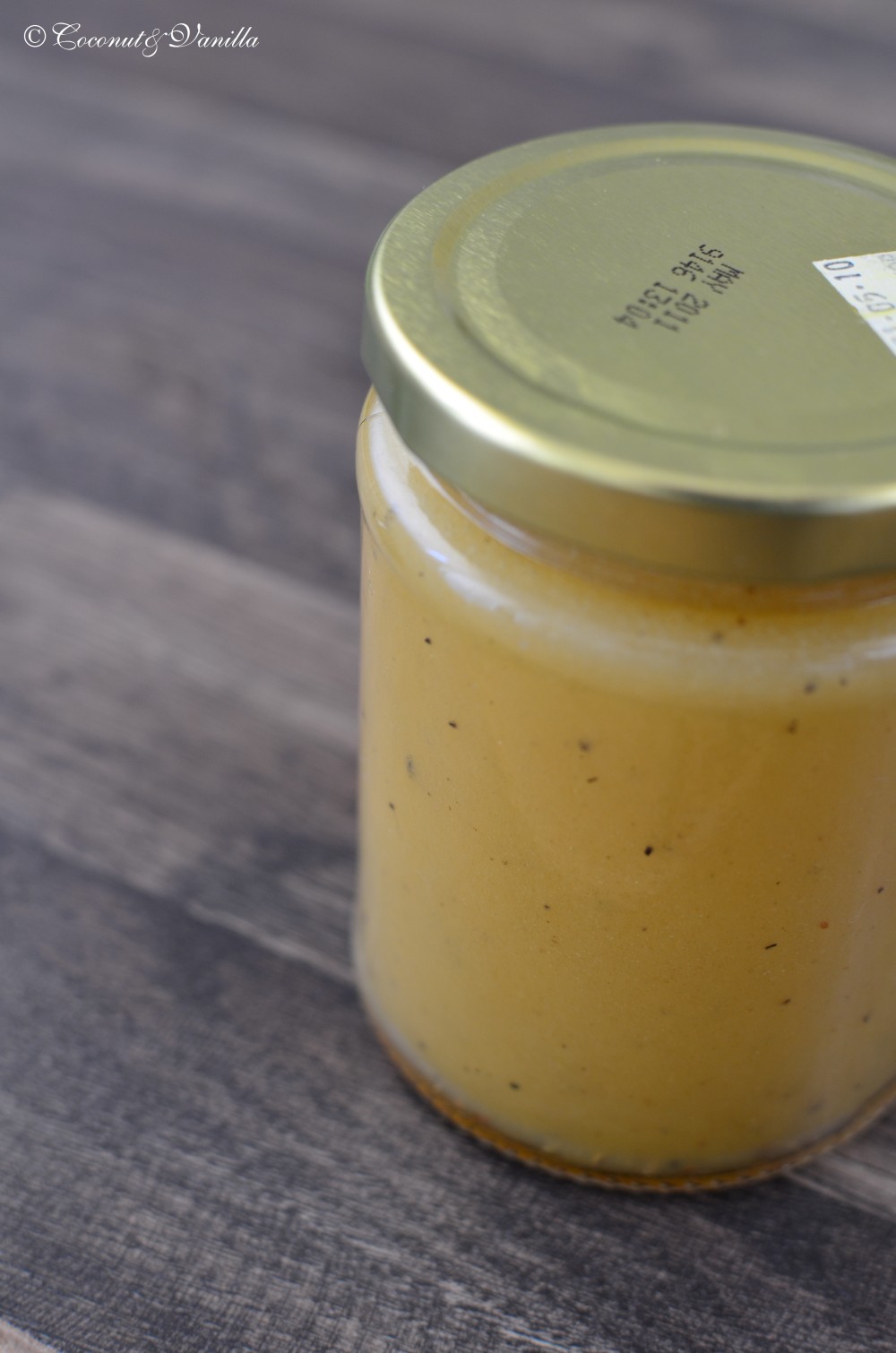 Vor einem Jahr: Erdbeertörtchen mit Joghurt-Limetten-Mousse
Vor zwei Jahren: Pfirsich-Tartelettes
Orangen-Honig-Dressing
aus Geschenkideen aus der Küche von Nicole Stich
ergibt: ca. 250 ml (genug für 2-3 Salate für 2 Personen als große Beilage)
Haltbarkeit: bis zu einer Woche im Kühlschrank
Zutaten:
100 ml Raps- oder Sonnenblumenöl

100 ml Orangesaft (frisch gepresst nach Möglichkeit, ansonsten aus der Flasche – bitte 100% Saft, keinen Nektar o.ä. verwenden!)

2 EL Weißweinessig

1 EL flüssiger Honig

1-2 TL süßer Senf

Meersalz, schwarzer Pfeffer
Alle Zutaten, außer Salz und Pfeffer, in einem hohen Rührbecher mit einem Pürierstab aufmixen. Alternativ in ein gut schließendes Schraubglas geben und gut schütteln, damit sich der Honig löst. Mit Salz und Pfeffer abschmecken.
In ein sauberes Glas oder eine kleine Flasche abfüllen und im Kühlschrank aufbewahren.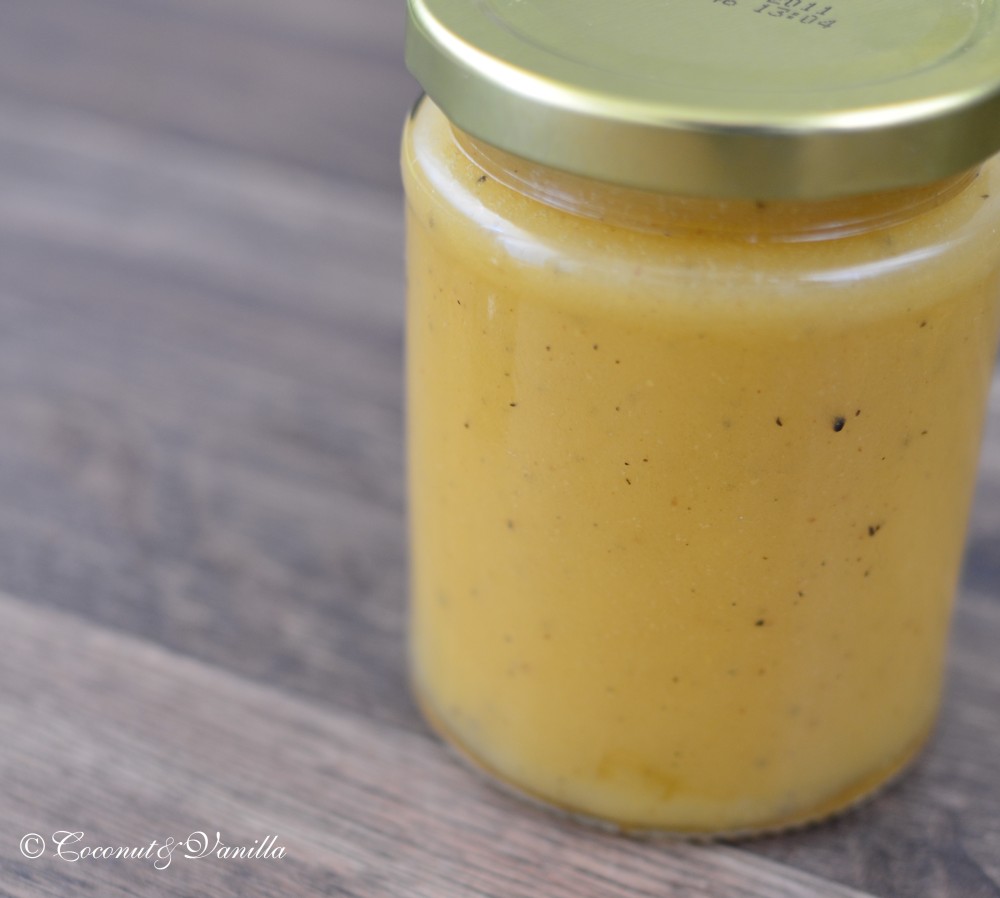 Summer is green salad time. In the time of June/July we ate 12 heads of lettuce, each enough for two meals! We harvested that much from our field. We couldn't bear any green salad the last weeks. But using the same dressing every time doesn't make it any better. In Nicole Stich's book Geschenkideen aus der Küche ("gift ideas from the kitchen" in English) we came across a recipe for an orange-honey-dressing. Fruity-sweet-summery. A real bummer and since then our favourite dressing!
I do like very much, that you have everything at home for that dressing and you don't need to go shopping. Nicky recommends freshly squeezed orange juice, but I just use the one from the bottle, since that is what we have at home regularly unlike oranges and it still tastes awesome.
We have fresh ripe lettuce again on our field, so a glass of this dressing is already sitting in our fridge!
The given amount is more than you need for one salad. I make that much and store the rest in the fridge. It's enough for 2-3 salads for 2 persons as a large side dish.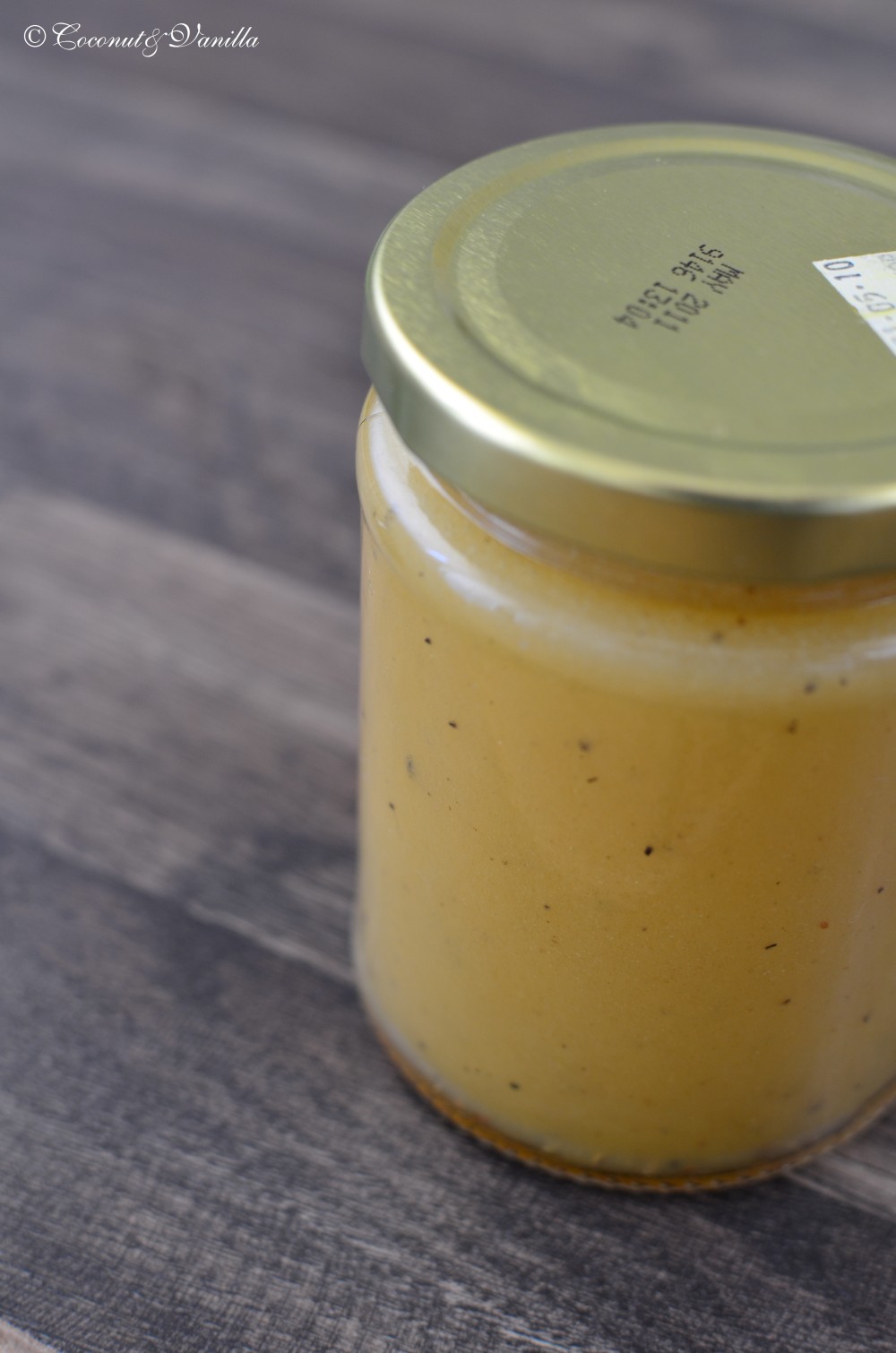 One year ago: Strawberry Tartlets with Yogurt-Lime-Mousse
Two years ago: Peach Tartelettes
Orange-Honey-Dressing
from Geschenkideen aus der Küche by Nicole Stich
yields about 250 ml (enough for 2-3 salads for 2 persons as a large side dish)
can be stored in the fridge up to 1 week
Ingredients:
100 ml rapeseed- or sunflower oil

100 ml orange juice (freshly squeezed if you have, otherwise from the bottle)

2 Tbsp white wine vinegar

1 Tbsp liquid honey

1-2 tsp sweet mustard

sea salt, black pepper
Place all ingredients except salt and pepper in a high mixing bowl and mix with an immersion blender. As an alternative use a properly closing glass with a lid and shake until the honey has dissolved. Season with salt and pepper.
Store in the fridge until ready to use for up to one week.