Gestern wurde eingekauft: Mirabellen, Tomaten groß und klein, Salat, Mais, Zwetschgen, Zwiebeln und Eier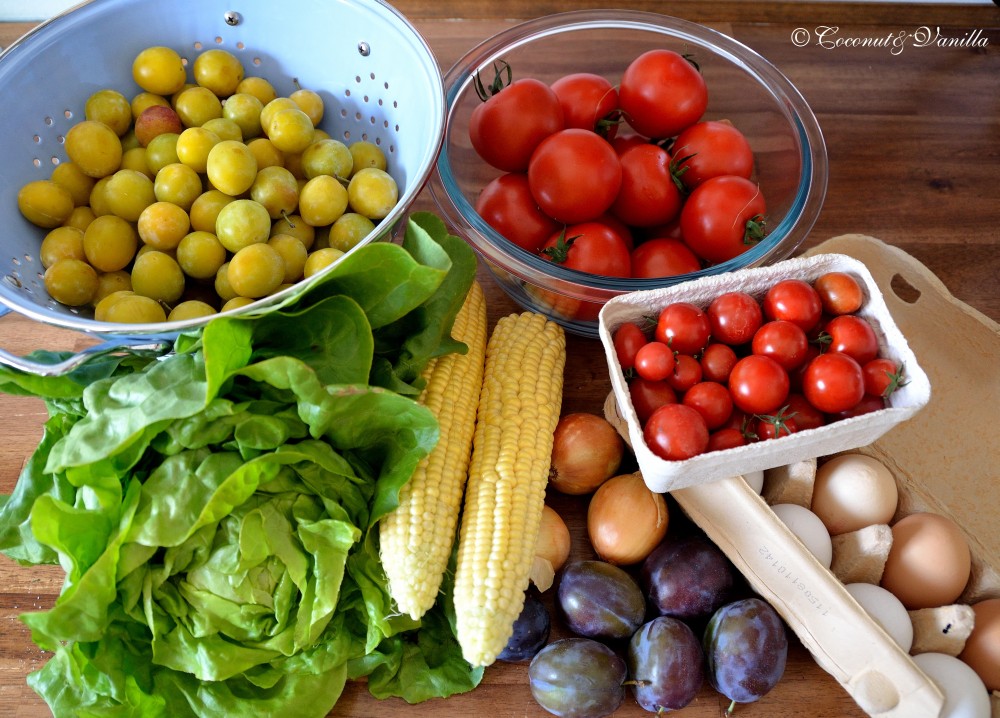 Geerntet haben wir heute Buschbohnen, Zucchini, Gurken, Auberginen (von Nachbars, genauso wie die großen Gurken), Hokkaido-Kürbisse (dieser steht nur exemplarisch hier für die 9 anderen die im Keller lagern), Kartoffeln (auch im Keller), Tomaten (man sieht an einigen die Regenschäden), Pflücksalat und Radicchio.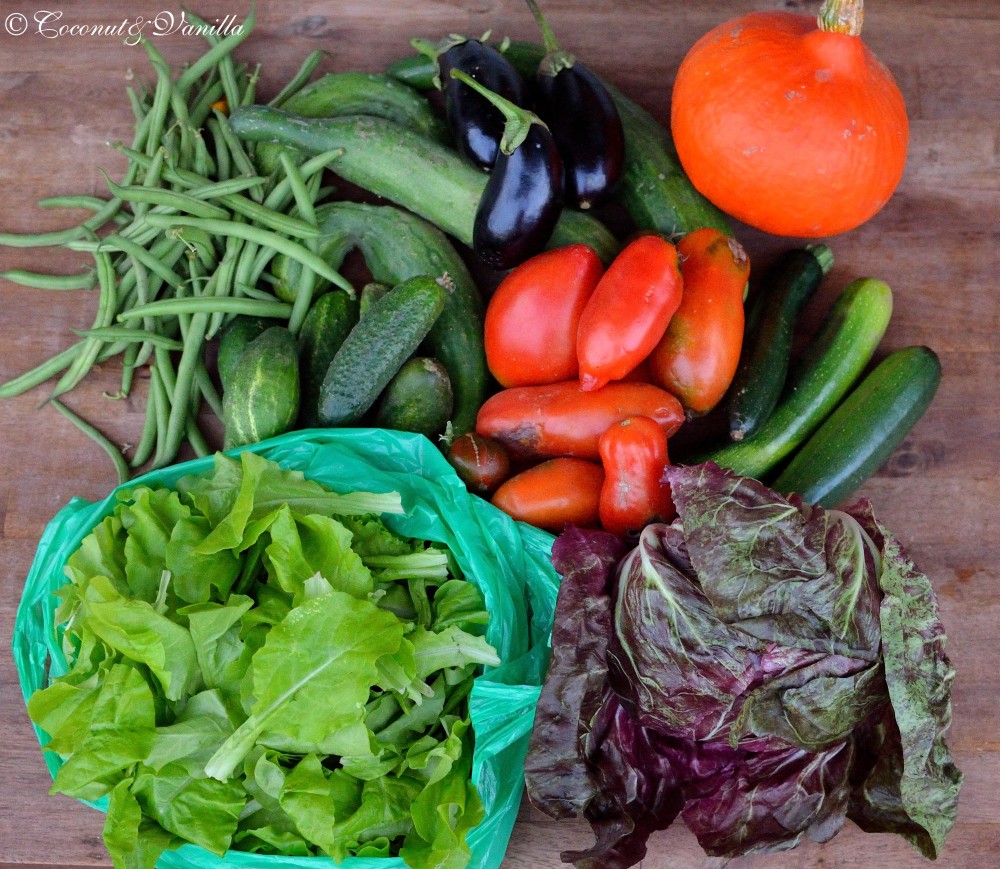 Yesterday we bought mirabelle plums, large and tiny tomatoes, corn, lettuce, onions, plums and eggs at the farmers market.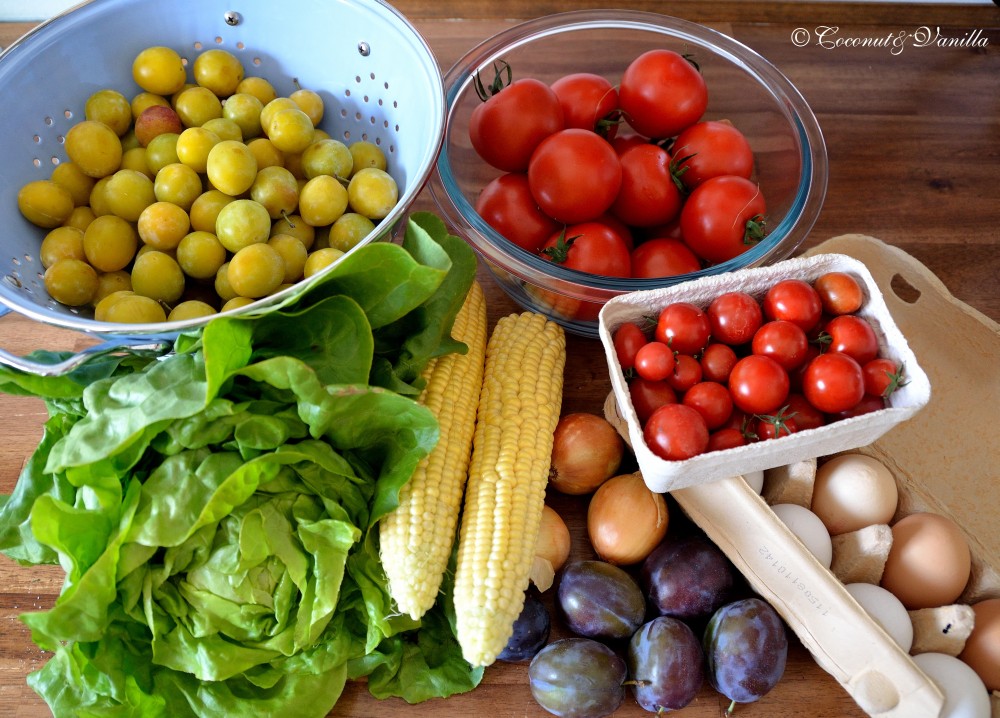 On our vegetable patch we harvested green beans, cucumbers, eggplants (from our neighbours, as well as the large cucumbers), zucchini, eggplants, lettuce, radicchio, hokkaido (or red kuri) squash (just one here, we have 9 more in the cellar), potatoes (also in our cellar) and tomatoes (which have apparently damages from the rain 2 weeks ago).