Sunday, 3rd April 2016
We rented a car starting from Bangkok and went first into the west and then into the north. I was not keen on driving (Thailand! and then the wrong side of the road), but my boyfriend mastered it without any problems. He even took the city autobahn in Bangkok! You have to be brave, but also cautious, then it's not a huge deal. Of course, it was so convenient to have a car to go everywhere and not to depend on busses and trains, which saved us a LOT of time (believe me, the last time I chose buses and trains and it's mostly a nightmare, but an experience, nonetheless). I recommend renting a car definitely! If possible, rent the car already in Germany! It is not cheaper in Thailand and the language is a large is a huge barrier and problem.
If you go by car I recommend buying a sim card, so you can use google maps and GPS everywhere you are (and yes, everywhere!).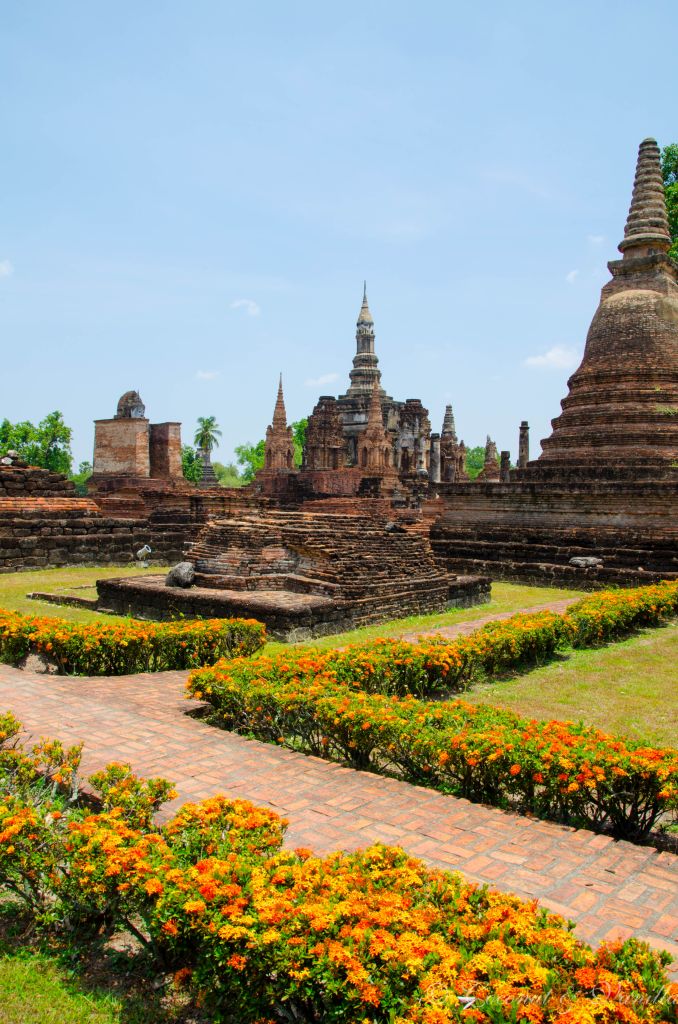 Going north you'll pass Ayutthaya, the old kings city, first. I already visited Ayutthaya in 2012. It is nice, but there are mainly ruins and it is hard to imagine how the old kings city could have looked like. The new town isn't interesting at all. But a lot of people are in Ayutthaya, since it is quickly and easily reached from Bangkok. My advice is to skip Ayutthaya and go further north. But if you want to stop there, I recommend you to make a boats tour on the canal, which is especially nice on sundawn and provides a great atmosphere (and photos!). You do not need more than one day in Ayutthaya.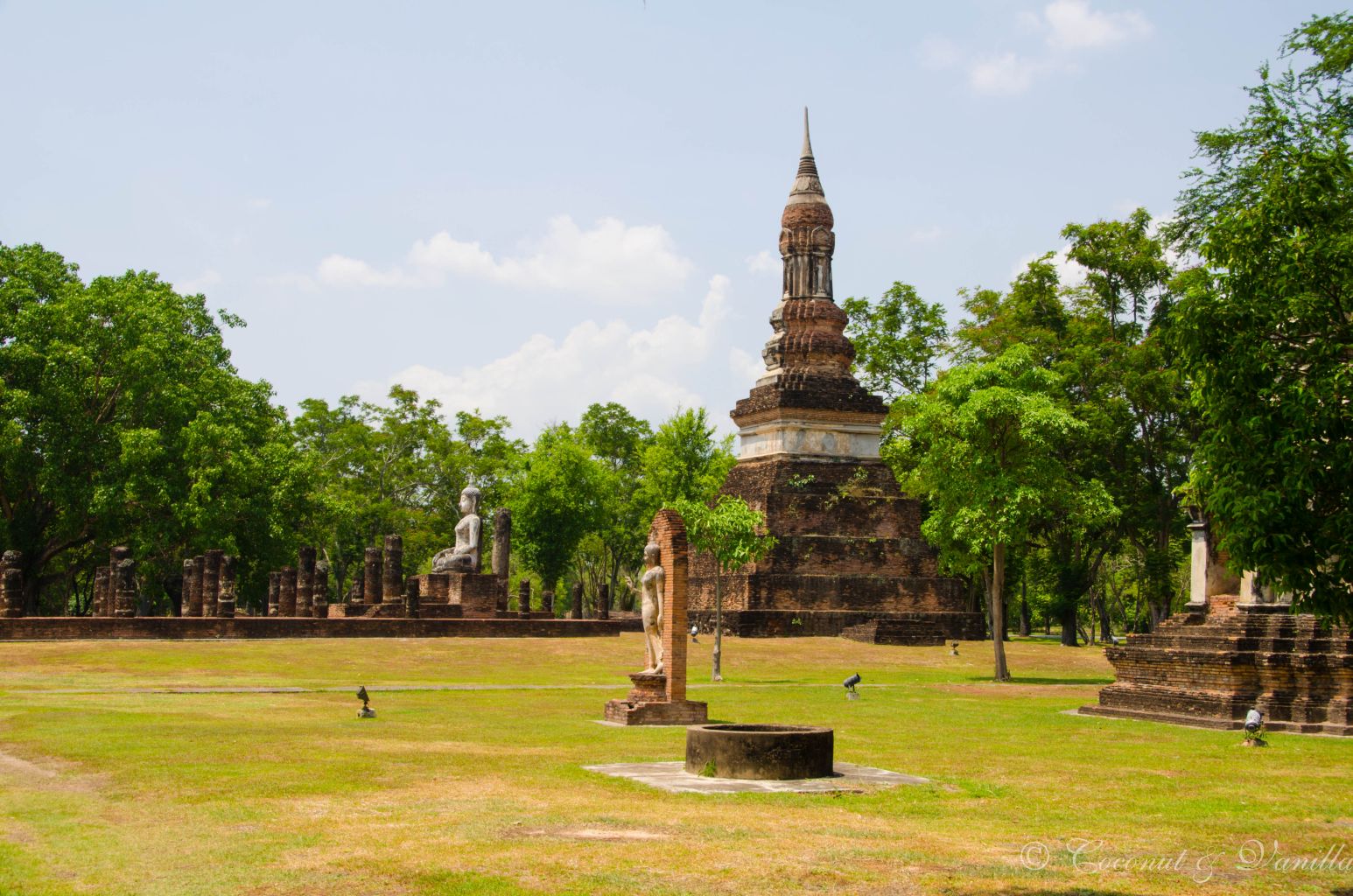 My secret tip is Sukhothai! You can reach the town also by airplane from Bangkok, which I recommend, since Bangkok Airways is an exquisite airline, but the airport of Sukhothai is with Koh Samuis the most beautiful in Thailand (and the ones I've seen so far)! The airport has an open departure and arrival hall with a lot of wooden decor and even a small zoo with giraffes and other animals for free! It's like a little island paradise!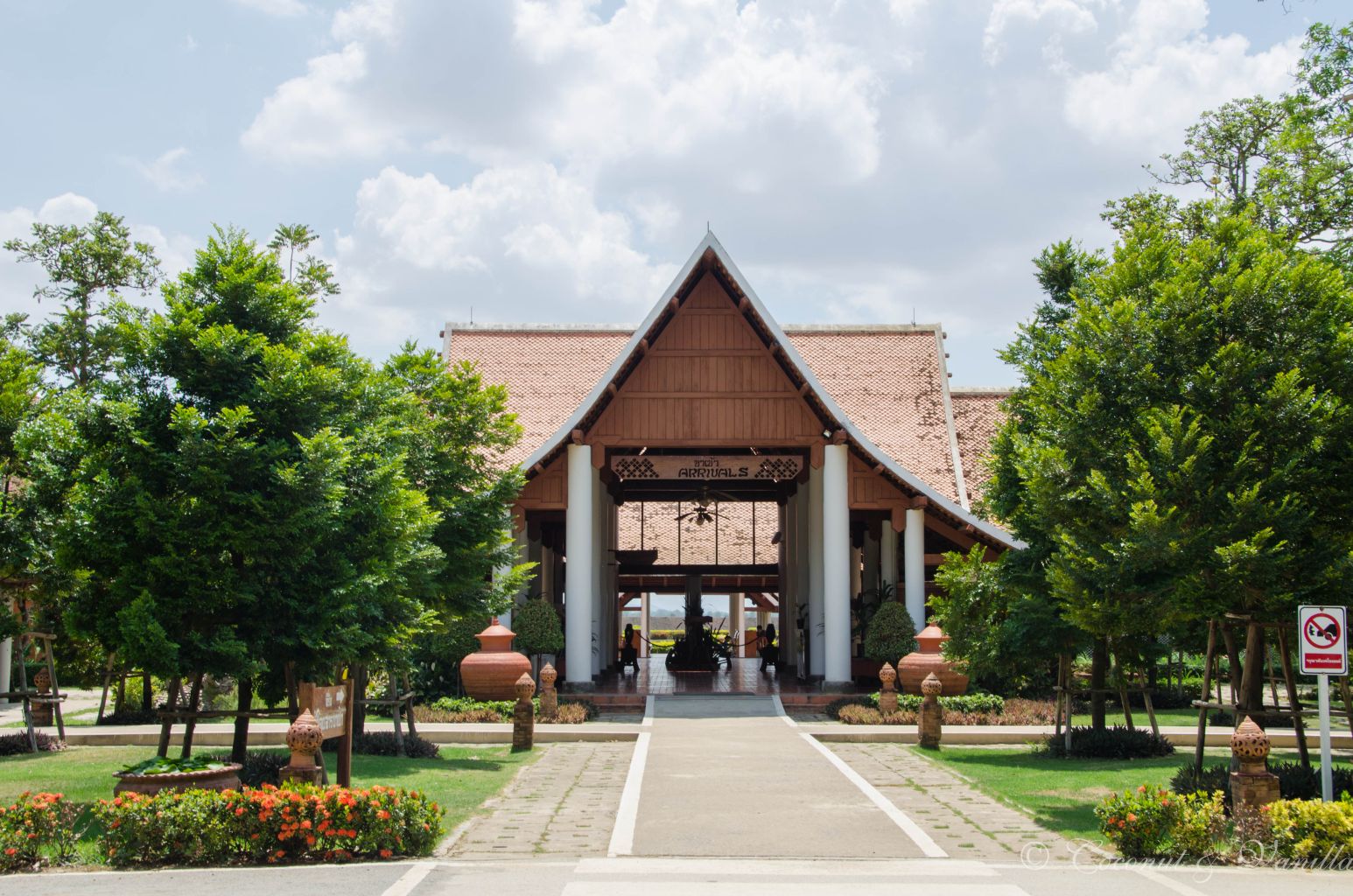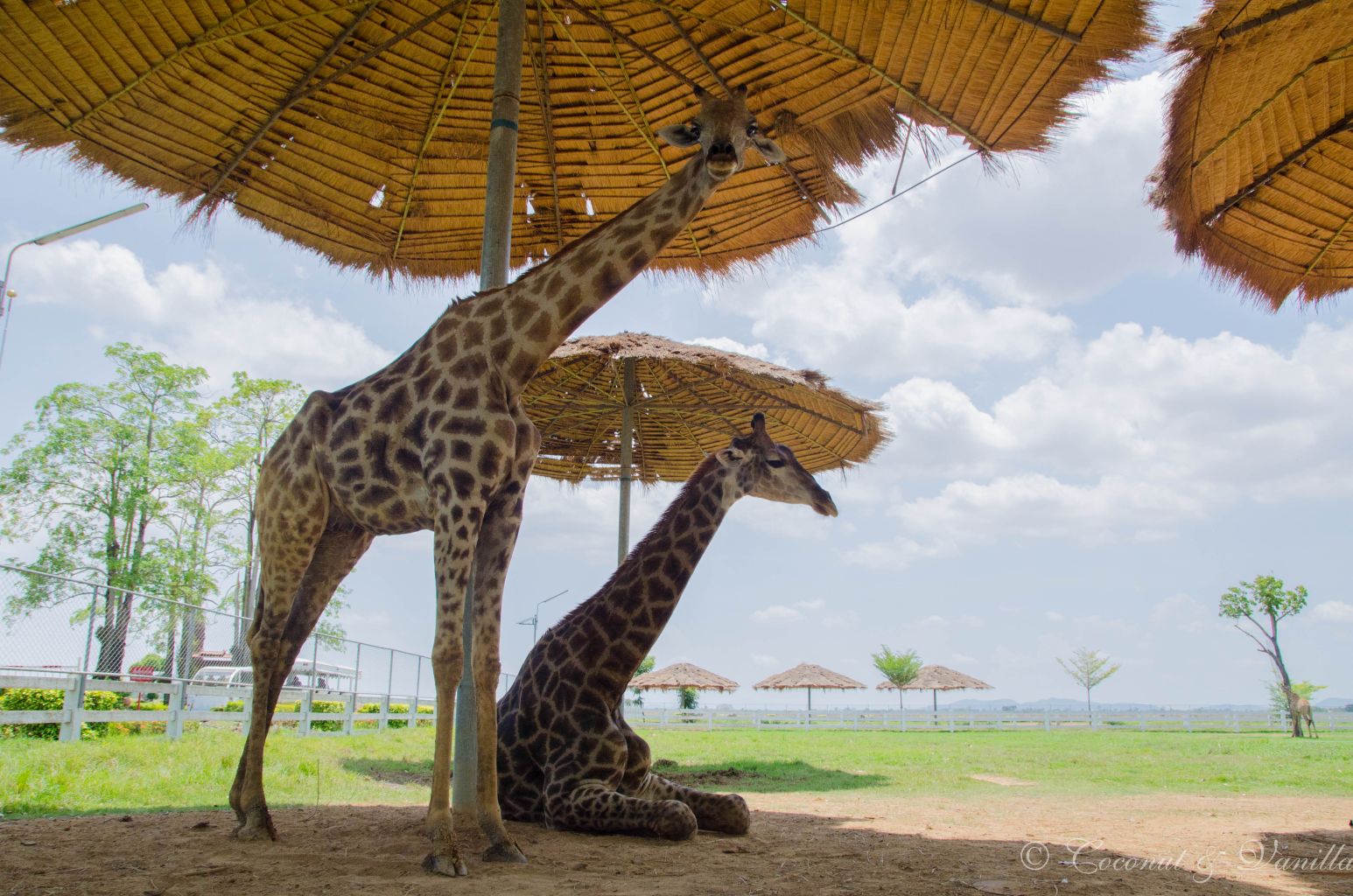 Sukhothai consists of an old and a new town, which are 12 km apart, because no industry is allowed to settle in a 12 km perimeter around Old Sukhothai. Old Sukhothai is Unesco wAorld heritage and was restored in the sixties. A lot of temples were reconstructed and in the inner part you get a good impression how it might have looked like 800 years ago. Between 1238 and 1257 Sukhothai was founded and was the kings city of Siam (the term Thailand is not established very long, before its name was Siam) for 120 years. We preferred to rent a scooter to drive through the old town. After that you can also easily access the ruins outside. It would have been to hot and exhausting with bikes. There were only very few people in the old town (in May), which was lovely. With a scoother you can see everything in about half a day.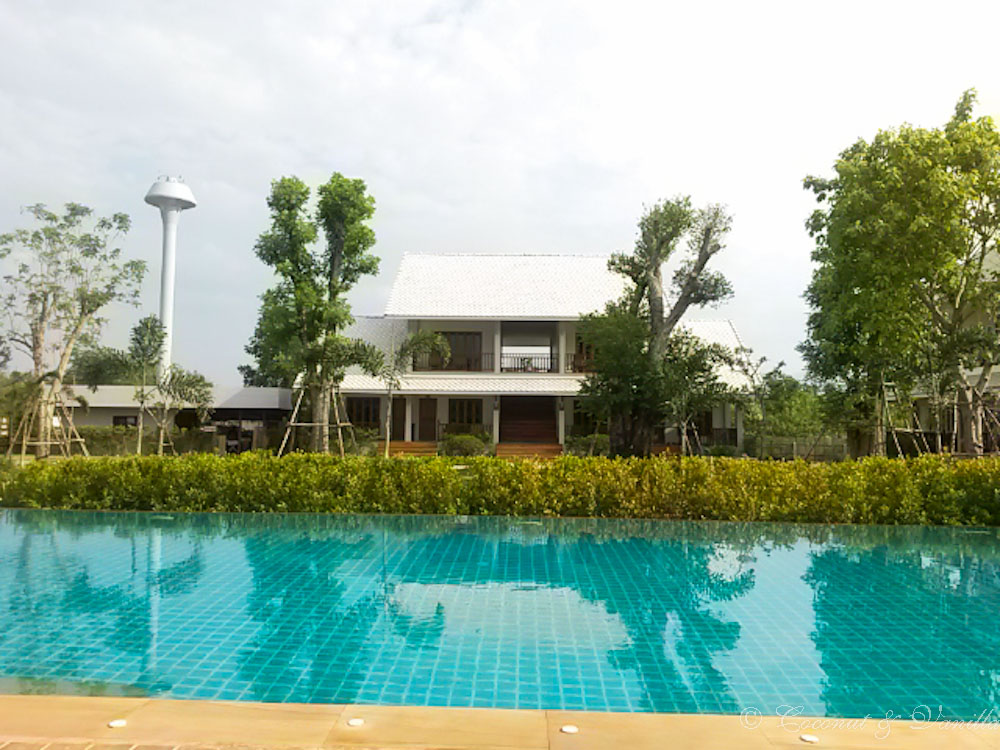 We stayed in the just opened Scent of Sukhothai. It had a small pool, which was a pleasure with this heat. The rooms were spacious, modern and equipped with pretty bathrooms. The rooms were cheap and so we payed for the second category (larger rooms) 1500 Baht. The normal rooms would have been 1250 Baht and they would have had even larger rooms for about 1800 Baht (I think). We were very happy with the hotel, only the breakfast was horrible! The cheapest convenience food, not good at all.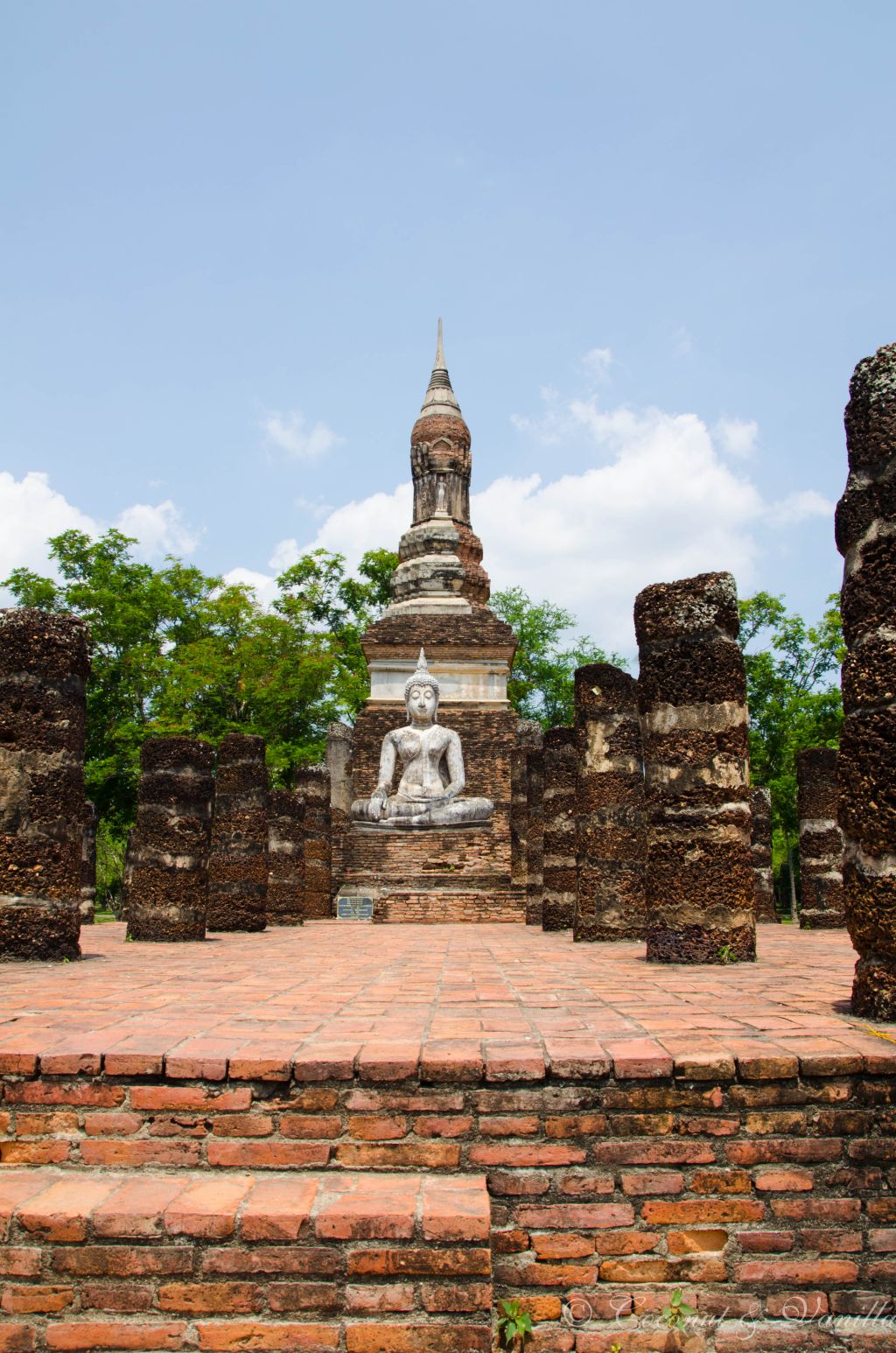 We drove to the new town on the second morning and had breakfast in the Foresto. We also had dinner there the night before and the food was very good! The same with the breakfast! They served delicious pancakes with fruit and very good sandwiches! You can also stay at Foresto, the pictures of their rooms looked great! They also planned to build a pool back then. The possibilities to eat out are definitely better in the new town. The old town has nothing to offer in this area. Mainly tourist traps and the recommendations in our guide book was also not good (Sinwana)! So it's quite impossible to skip the driving between both cities, therefore the car was very handy again.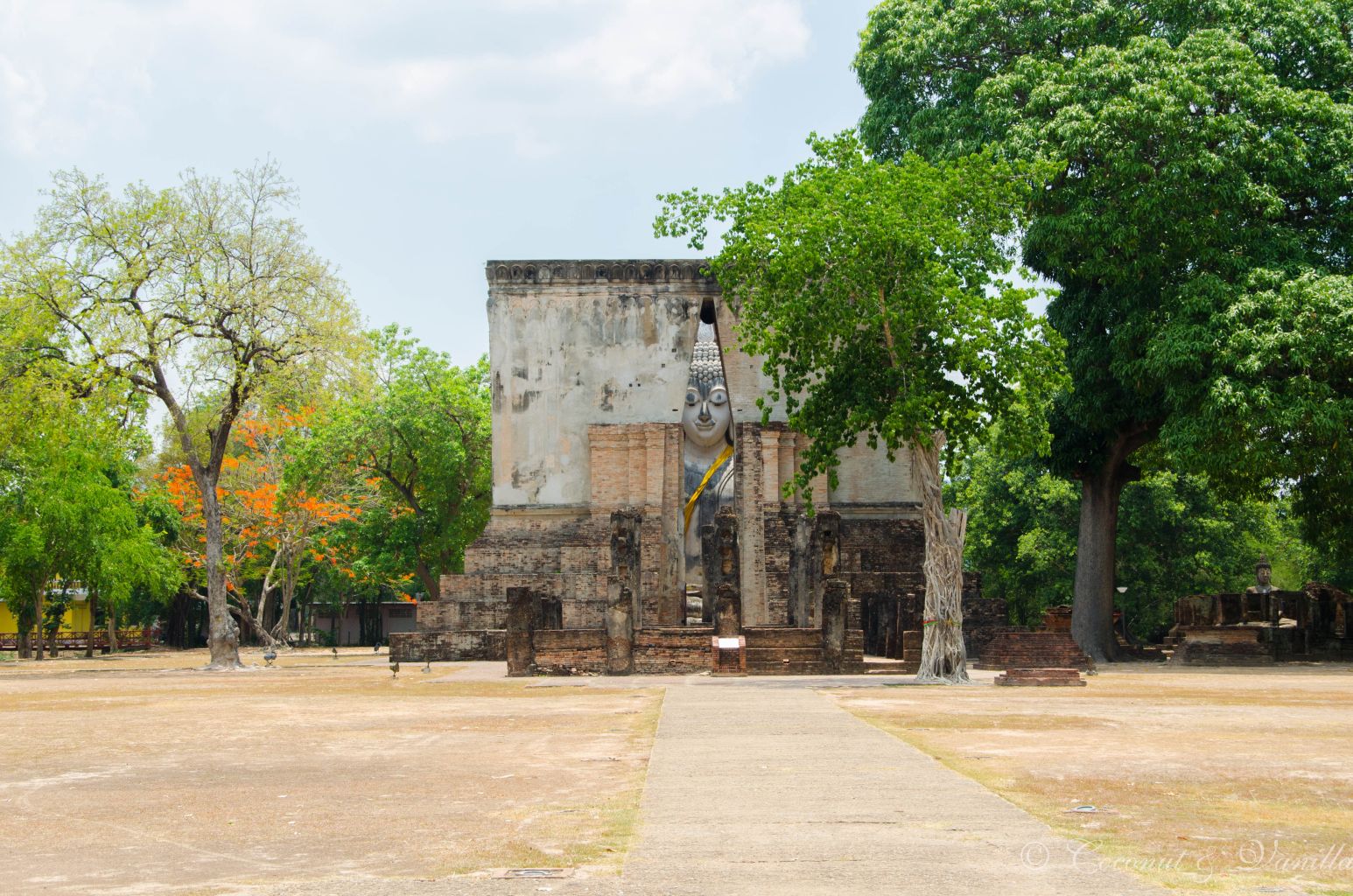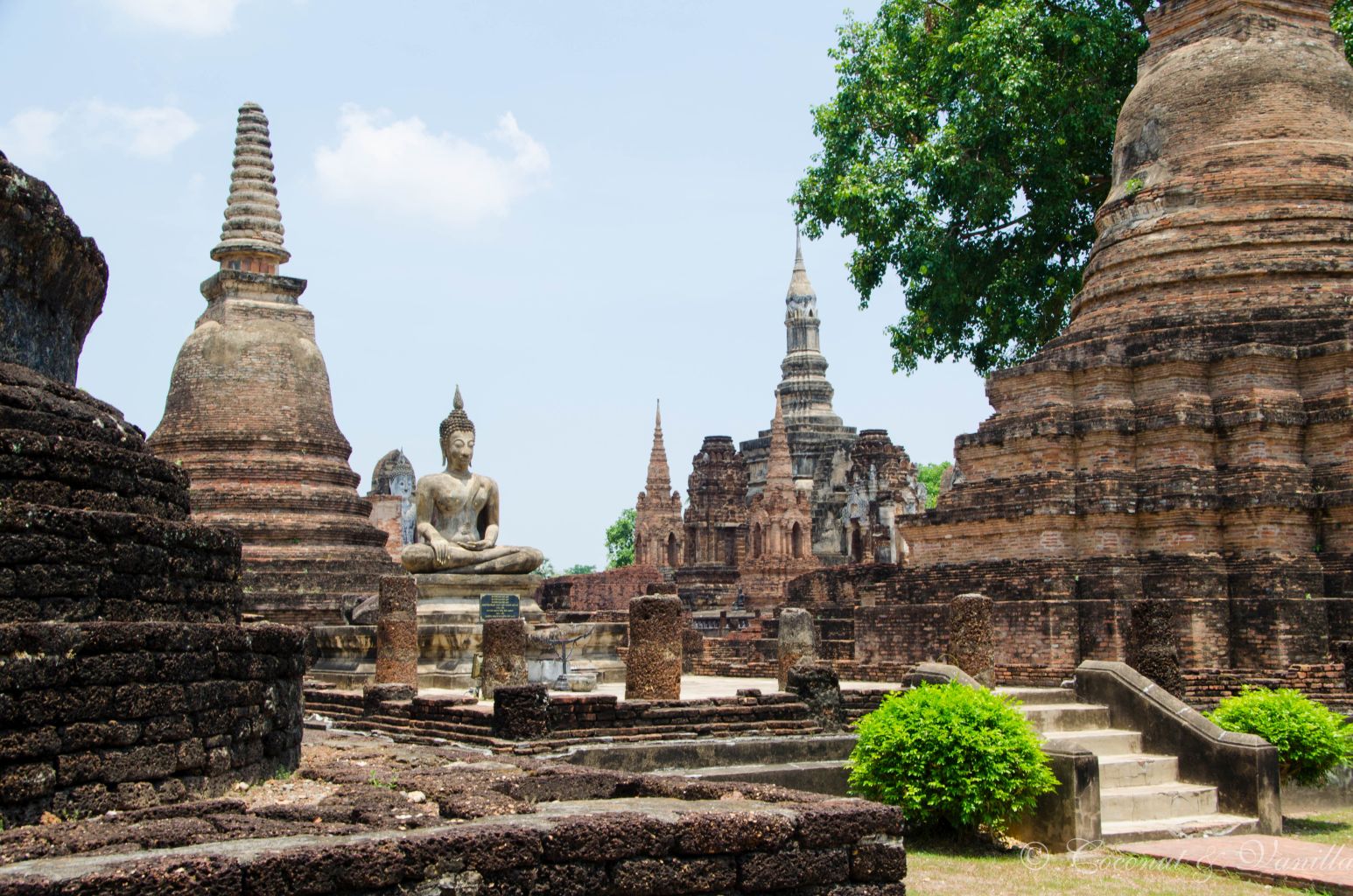 The Scent of Sukhothai was quiet and cheap, a perfect spot to relax for 2 – 3 days. It was no problem to get a room spontaneously, but as said we were there in May (although I have made similar experiences in other areas in February).
Stay tuned for more adventures in the north!