Tuesday, 15th September 2015
Every summer the same thing happens: "what marinade should I use for the meat?". Very rarely I buy already marinated steaks at the butcher, because the choice is very small and boring. And homemade is always better!
You find recipes for marinades here and there, but even books for grilling are not a large source for recipes. Mostly you'll find the typical marinades like "provencal", "italian" or "bbq" in there. Nothing against that, but it's not a huge difference to what I get at the butchers.
Then, last year I found Marinades*! Wow, a whole book just about marinades!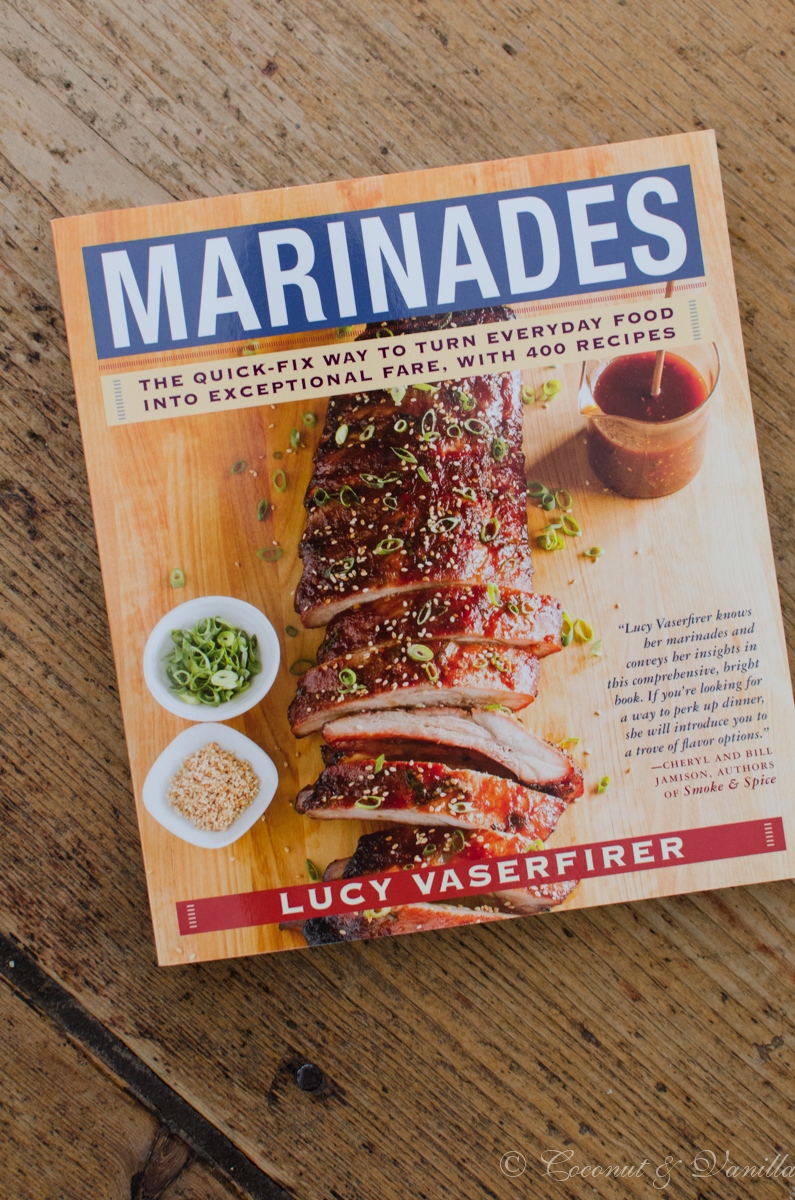 The chapters are divided into the ingredient which is most important to the marinade, like herbs, fruit, spices, condiments, dairy, wine, beer or other spirits, coffee, as well as regions like the South West of the US, Mexico, South America, Europe, China, Japan, Korea, Vietnam and Thailand, India, Africa, Central and Middle East and Island Marinades. Also there is a chapter dedicated to sweet marinades for dessert!
The book contains 400 recipes!
This is very handy, because no matter what I favour I will find the perfect marinade for it! Every recipe also states what meat works best with it. With every marinade comes a recipe for meat/fish/something else and how to prepare it afterwards. So a lot of inspiration comes with the book itself!
The book has almost no photos and the pages have that "recycled paper charme". But pictures of 400 marinades wouldn't have been were enlightening. This works great for me and I rather enjoy the abundance of recipes.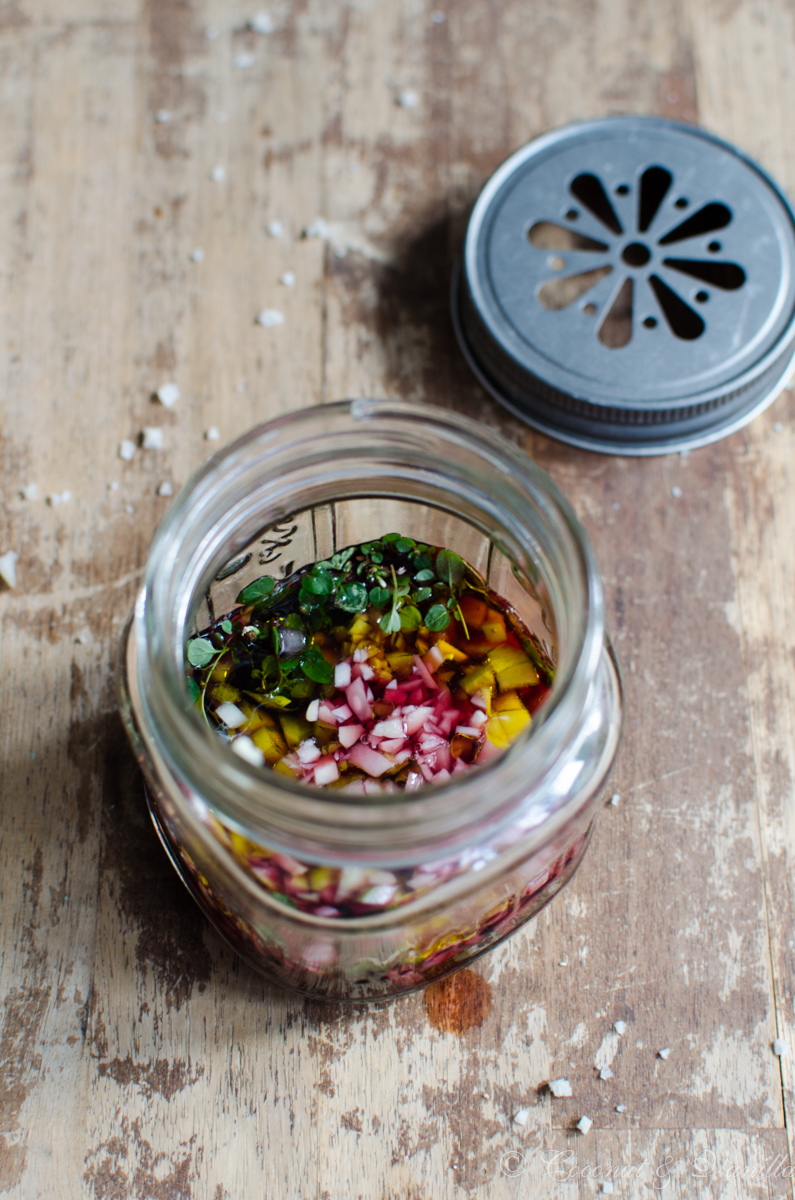 We tried the bourbon maple marinade and used it for beef steaks. We really noticed the difference flavours and it fit perfectly! It was delicious!
The red wine marinade was also very good and the meat tasted like red wine. The basil orange marinade was unfortunately overwhelmed by the flavour of an too old lamb. But the marinade itself had a very good flavour.
I miss this book on the German market and think it is so handy! Everyone who likes to grill meat and wants to make its own marinades needs Marinades* by Lucy Vaserfirer at home!
I award 5 of 5 stars to this book!
* Amazon affiliate link (If you buy something after clicking on this link on amazon, I earn a small amount of money, which I reinvest in this blog. Thank you!)