Tuesday, 28th July 2015
It's summer and the ice machine is churning. Since last summer I tried a lot of recipe from Eis – Eiscreme, Sorbet, Granité, Eis am Stiel, Eistorten und Parfaits hausgemacht*. This book by Elisabeth Johansson from the AT Verlag has a lot of interesting recipes and beautiful food photos!
In spring I already introduced you to the delicious chocolate ice pops with hazelnuts and chocolate glaze. And we already tasted piña colada ice pops and strawberry cheesecake ice cream (both recipes will follow!), both with eye rolling and sighing, because they were THAT good!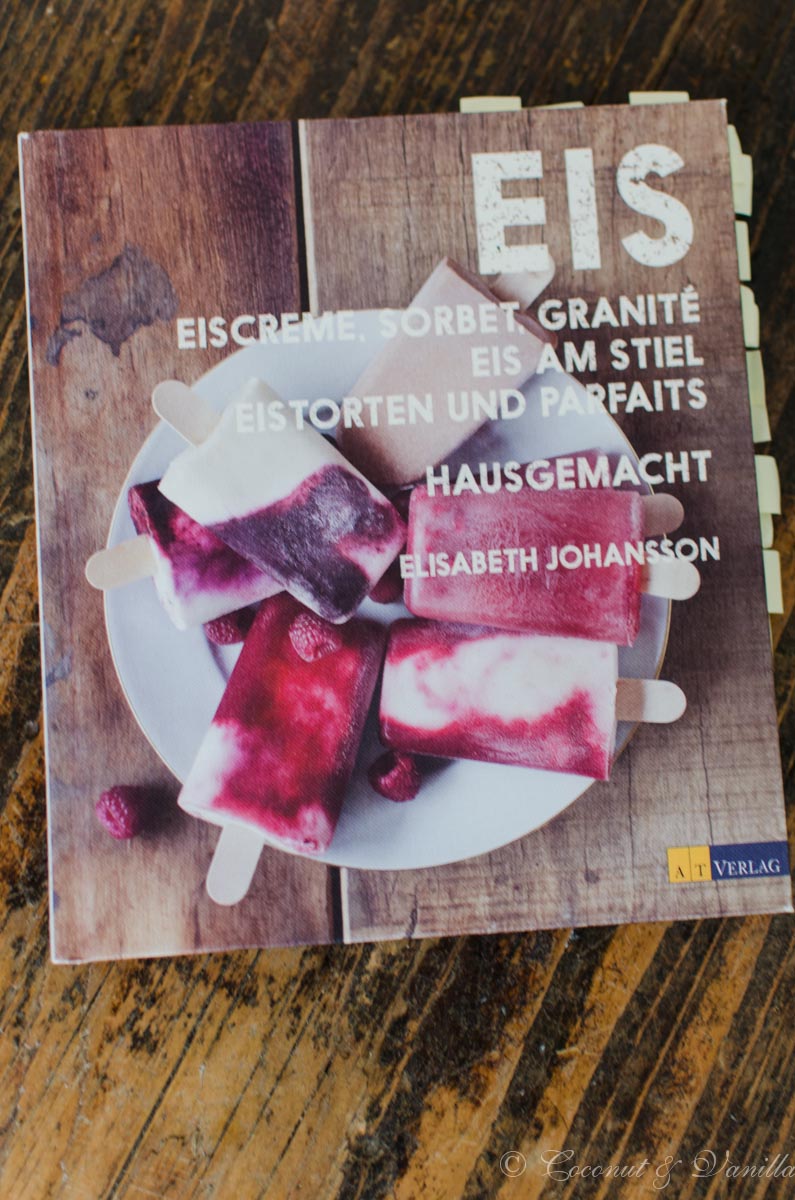 The ideas in the book are really fabulous. The recipes are not always perfect, like for the cheesecake ice cream, which according to recipe should be made without ice cream maker. For that the strawberry puree should be stirred into the cheesecake batter and the cheesecake batter is made with whipped egg whites. But I think, that the ice cream will be hard like a rock without churning and the wonderful cheesecake flavour is lost when mixed with the strawberries. Also mixed with whipped egg whites? I think this makes the ice cream less creamy. But I will work on a better version, since my layered version was already very tasty, yet not perfect!
But there are recipes in the book, like parfaits, paletas, ice pops that work without an ice cream machine.
But of course homemade ice cream is best when made with a real ice cream machine (I like this one*)!I don't want to miss it anymore and I haven't bought ice cream since years!
Although I have some disagreements with the cheesecake ice cream recipe I give Eis – Eiscreme, Sorbet, Granité, Eis am Stiel, Eistorten und Parfaits hausgemacht* by Elisabeth Johansson 4,5 of 5 points!
The book has a lot of inspiration and great recipes. Moreover it is filled with beautiful food photos and packed in a handy size. I love the book and use it often.
* Amazon affiliate link (If you buy something after clicking on this link on amazon, I earn a small amount of money, which I reinvest in this blog. Thank you!)