Thursday, 2nd April 2015
End of last year Donna Hays new book "The New Classics" was published. Normally her books are large and softcover, but this one is thick, heavy and a hardcover. I was very surprised as I hold it in my hands for the first time.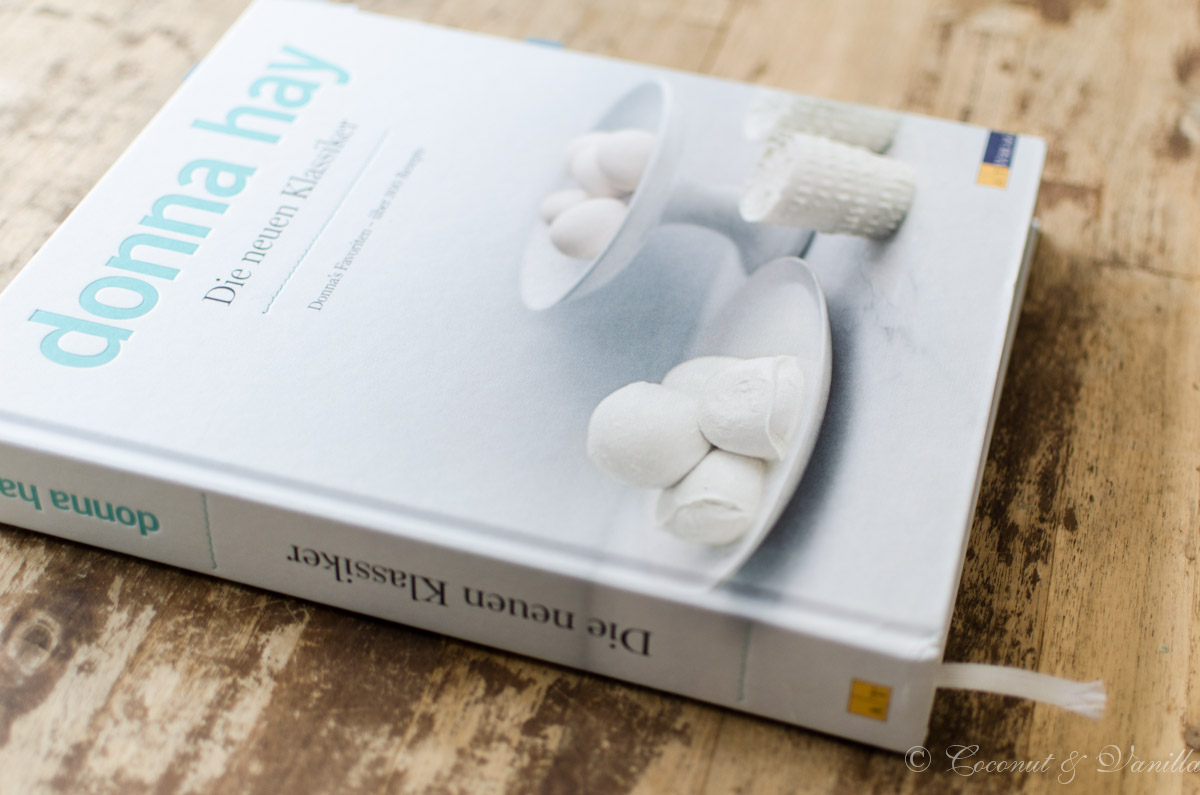 You might have thought why on earth someone needs another book about classics. Well, not necessarily, but Donna has a very good approach and combines classics and new stuff in her book. It's a book that helps you out, when you don't know what to cook, no matter if it is on week nights for two, for your mom, grandma, the best friend or for new years eve. No matter if you are a good cook already or a newbie, this book makes you happy!
How does Donna do that? Beginners find everything on recipes they need as beginners. Of course everything is pictured perfectly and beautifully. If you are already a experienced cook you get great simple recipes with a special twist. Of course everything is pictured perfectly and beautifully. Oh, I already said that, right? Oops.
The pictures are terrific as always in Donna Hays books! Until now her books were white and clean, but now also dark and moody pictures are in the book. A perfect presentation of the dishes. It could also be "just" a coffee table book, that's how much I adore the photos.
I made a little video to give you a better impression of the book:
Such a book should of course provide foolproof recipes, especially for beginners. I am also really pissed when recipes just do not work. But I was never disappointed by Donna Hays books and recipes, like when I cooked me through "No Time To Cook". So I put The New Classics through its paces and cooked following recipes:
Cauliflower-celeriac-pastries: The pastries are enough for one school class! The filling is twice as much as the dough, which is ridiculous. The dough was crumbly and broke while folding. I don't know, if it was because I substituted some of the plain wheat flour with some bread flour, but I can't imagine that. The filling was really good, as it was so creamy, that not a bit of it leaked the pastries. The dough was a bit dry. I wasn't fully convinced of this recipe, but I also wouldn't say it failed. A friend of mine loved the little pockets!
Beef fillet steaks wrapped with prosciutto and ale jus: Awesome recipe! A time for searing and followed resting in the oven is given and the meat was perfectly medium! Every beginner will squeak with joy in that moment (I did, too!)!
Sweetpotato and leeks casserole: First I was sceptical, if the potatoes would be cooked completely (normal potatoes are also used with the sweet poatoes), as no liquids are added and I used a smaller baking dish than recommended. But the casserole was fantastic! Ok, I used a bit of steam in my steamer oven, but I doubt that this changed the outcome. Cooked completely in the given time and it was delicious!
In recent Donna Hay books I noticed that some of the recipes were reused and were very similar to some of others in her books. I was quite relieved to see that this is not true here. Although you can't invent the wheel anew, the recipes are different to those in her other books. 
I love love love this book and I can only recommend it! It's a cookbook for everybody. The price is high, but due to the amount of recipes (300!) and high resolution photos it's reasonable.
I can't think of something negative, so I give 5 of 5 stars for The New Classics by Donna Hay!
*Amazon affiliatelink