Friday, 6th September 2013
It's summer and the cookbook is an invite to cook a lot of recipes from it. Moreover I still love the photographs in the book, which makes my mouth water everytime and are a hugh rolemodel.
This time we had the potato salad with peas, radishes and quail eggs from page 100. I needed to make this just because we got some quail eggs from our farmer and I used our own little potatoes and peas. The salad was delicious, althoug I wouldn't need the quail eggs at all, but I'm not a huge fan of eggs, so… But there were also great supporter of the salad with eggs in our household.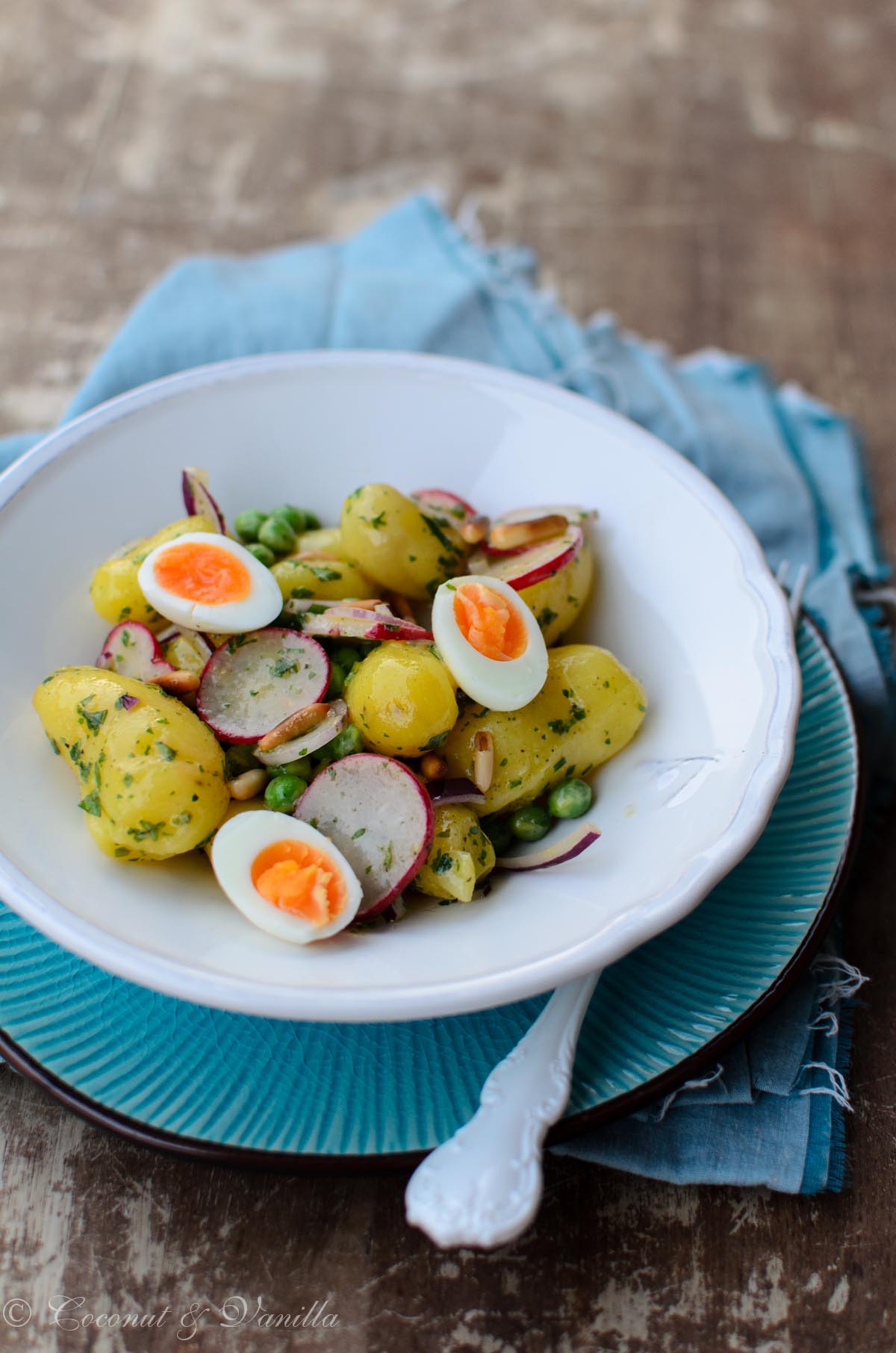 The most important thing about this salad: let the salad rest overnight! Like so many other potato salads this one taste much better the next day. Moreover Béa shares a great tip: she places a sliced onion for 20 minutes in cold water, the raw onion is then added to the salad. In fact the onion was less sharp and didn't had this everlasting onion flavour, which I loathe (if I eat just a bit of raw onion the taste lingers in my mouth for a day, no matter what I do). So this is a tip I'll keep in mind.