Sunday, 26th May 2013
Sweet Ina from the blog Feinschmeckerle interviewed me last year for the magazine LIFT. It clicked instantly between the two of us and so we planned a cheese tour over the Swabian Jura. Ina knows the products of her region very well, including the famous buffalo mozzarella, as well as other products from the local buffalos.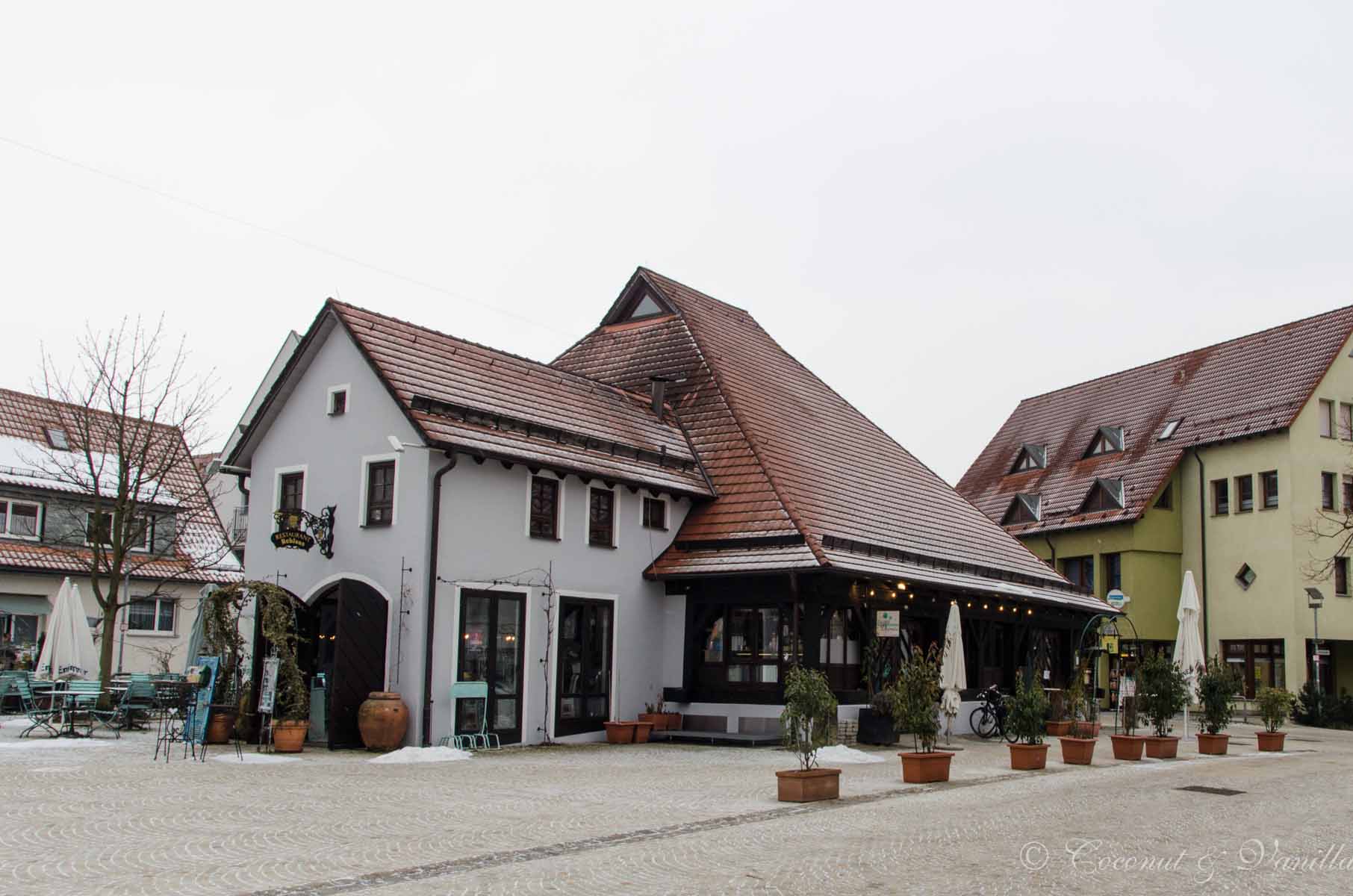 It took us some time to meet and then it took me again some time to edit the pictures. As you can see it was quite cold and it had a lot of snow on the mountains. It doesn't feel like much time has passed since then and the weather is more like autumn than spring these days, anyway.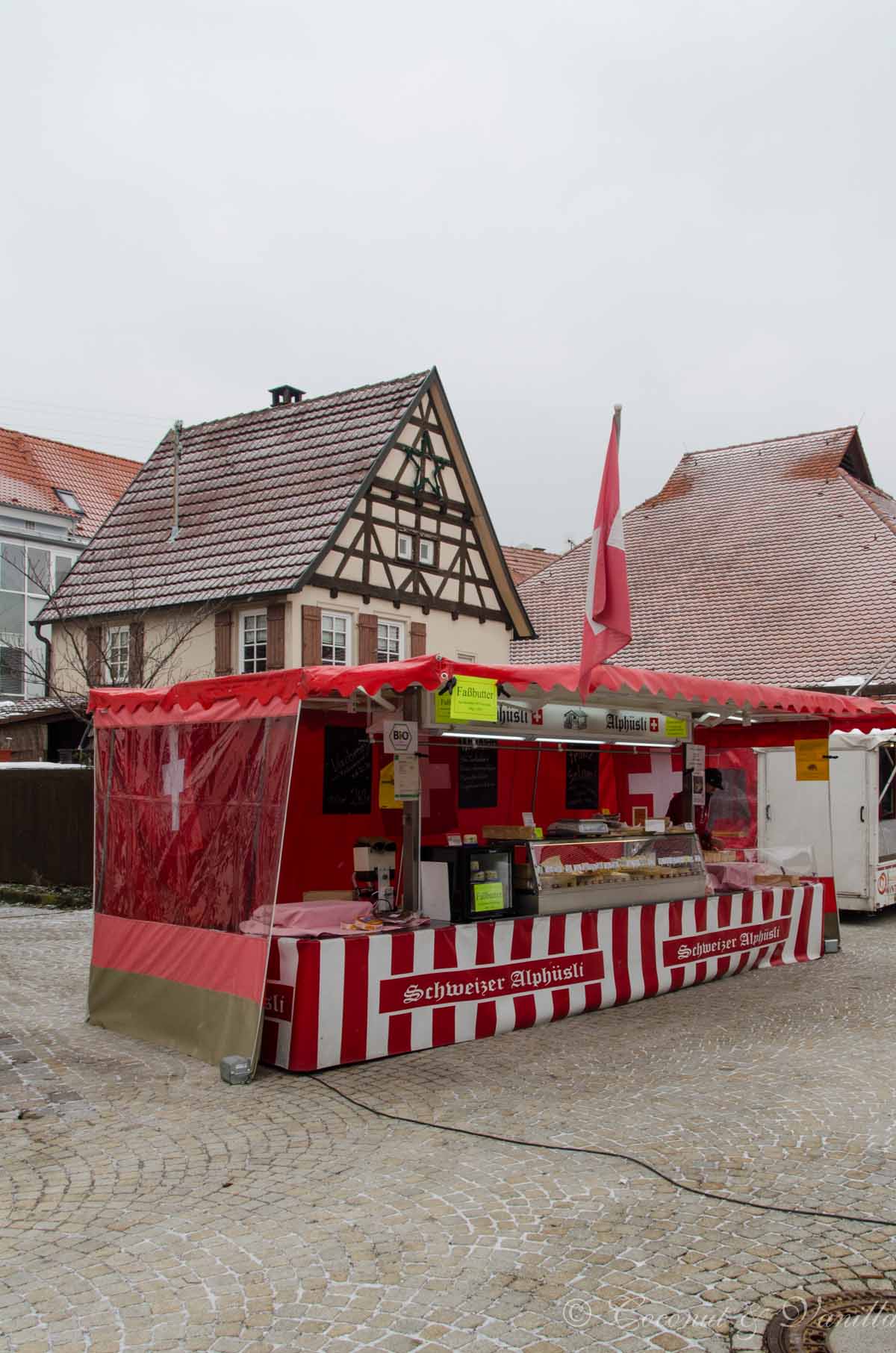 First Ina showed me the beautiful town of Metzingen and it's market, which is gorgeous and I would just go shopping there, because of the surrounding. We visited her favourite cheese stall there, the Swiss Alphüsli and bought some cheese, of course. I knew some varieties, but I also discovered some new ones. I recommend to go there, if you love cheese!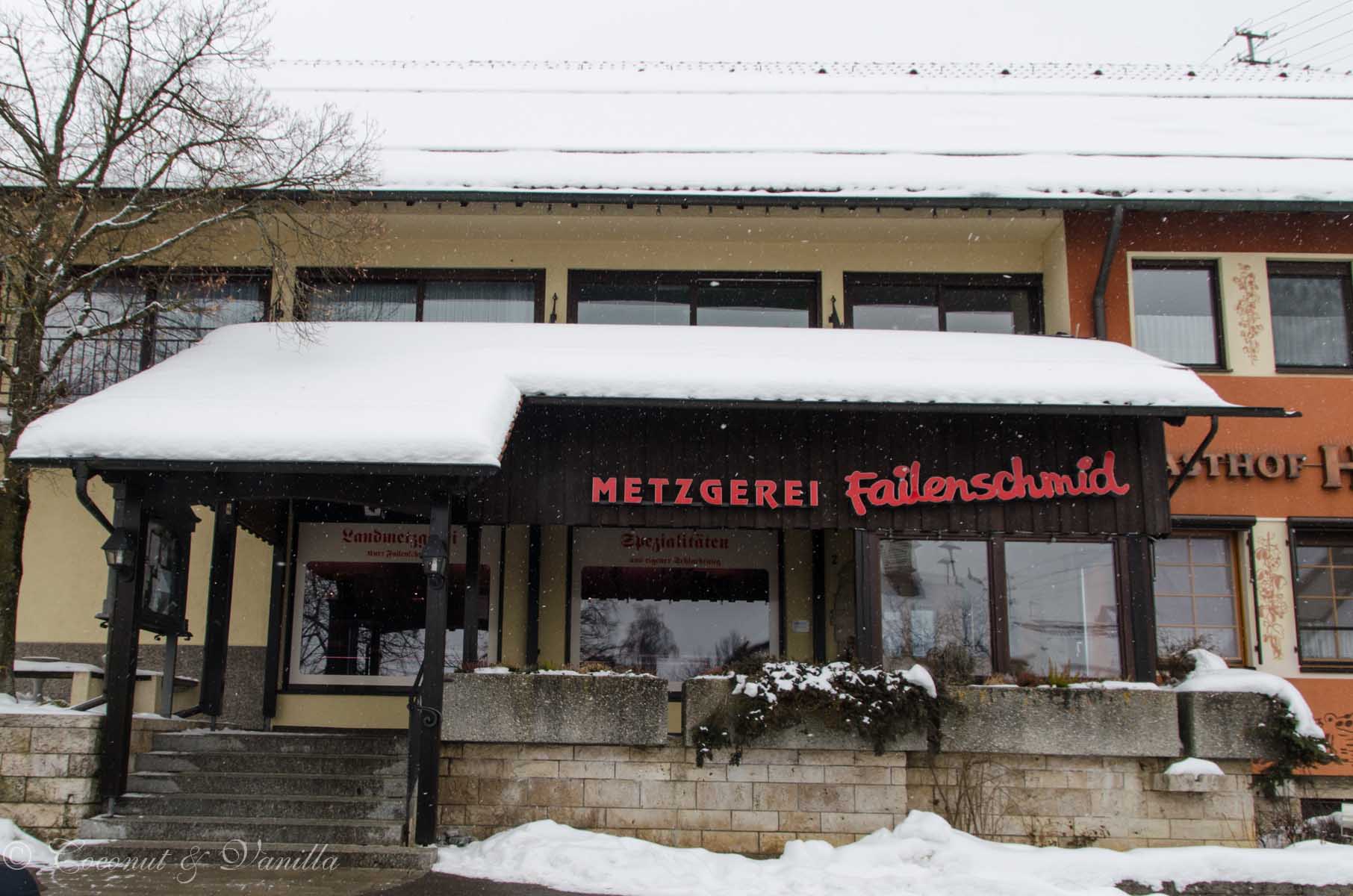 After that, we climbed the mountains, although not by foot, but by car, lucky us! We stopped at the butcher Failenschmid, which is attached to a German restaurant. They have a huge choice of meat and sausages and they are the only ones selling the meat and sausages made of the local buffalos. I bought some sausages and Maultaschen (Swabian ravioli). Next time I will definitely try some buffalo meat!
Our next stop was the cheese factory of Hohenstein, which produces the famous Albzarella and more delicious cheese varieties! Luckily Ina already preordered some buffalo mozzarella ("Albzarella") for us, otherwise there wouldn't have been left any for us. And because we are such fine and beautiful ladies, we were allowed to take a look at the calves and cows and make some photos.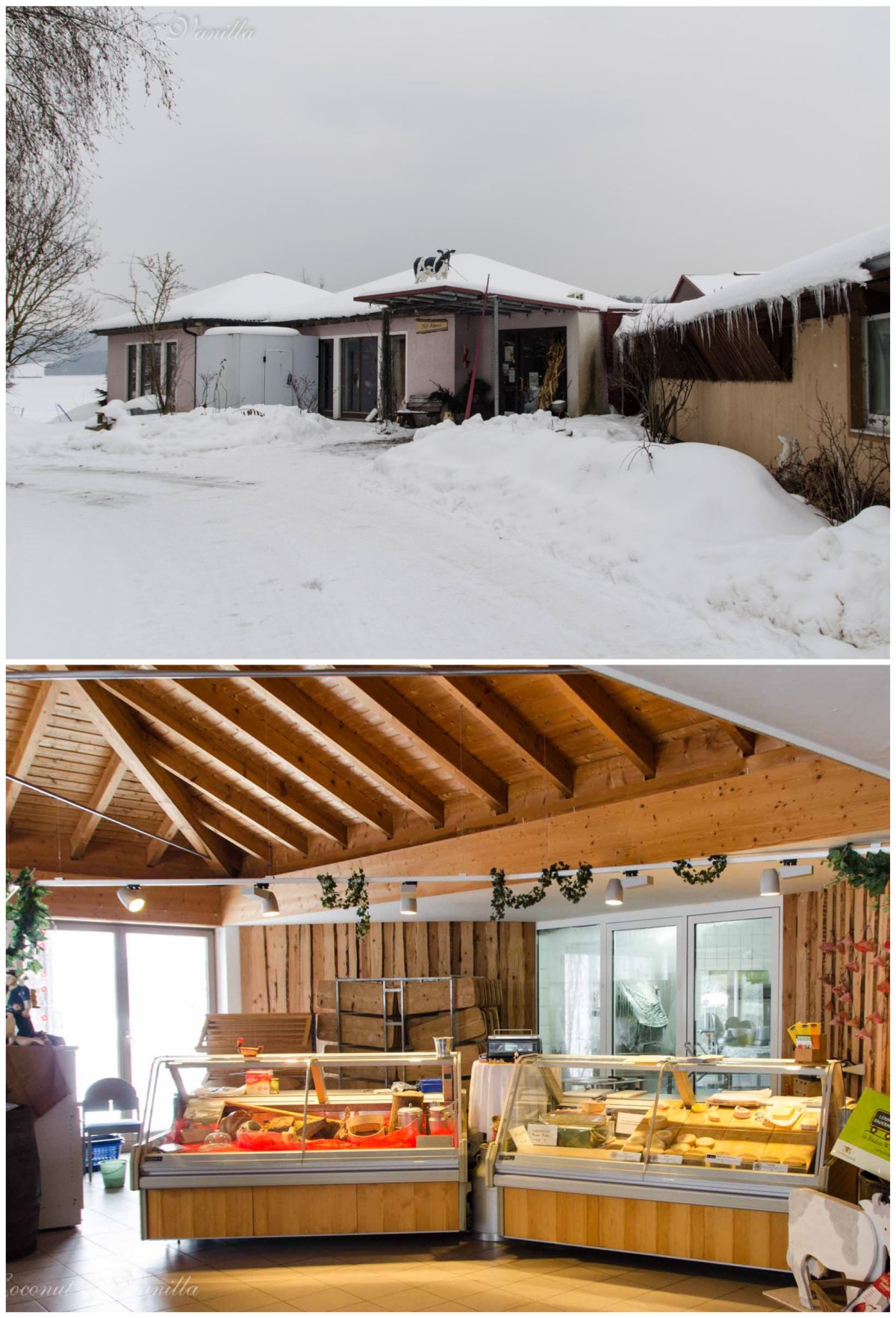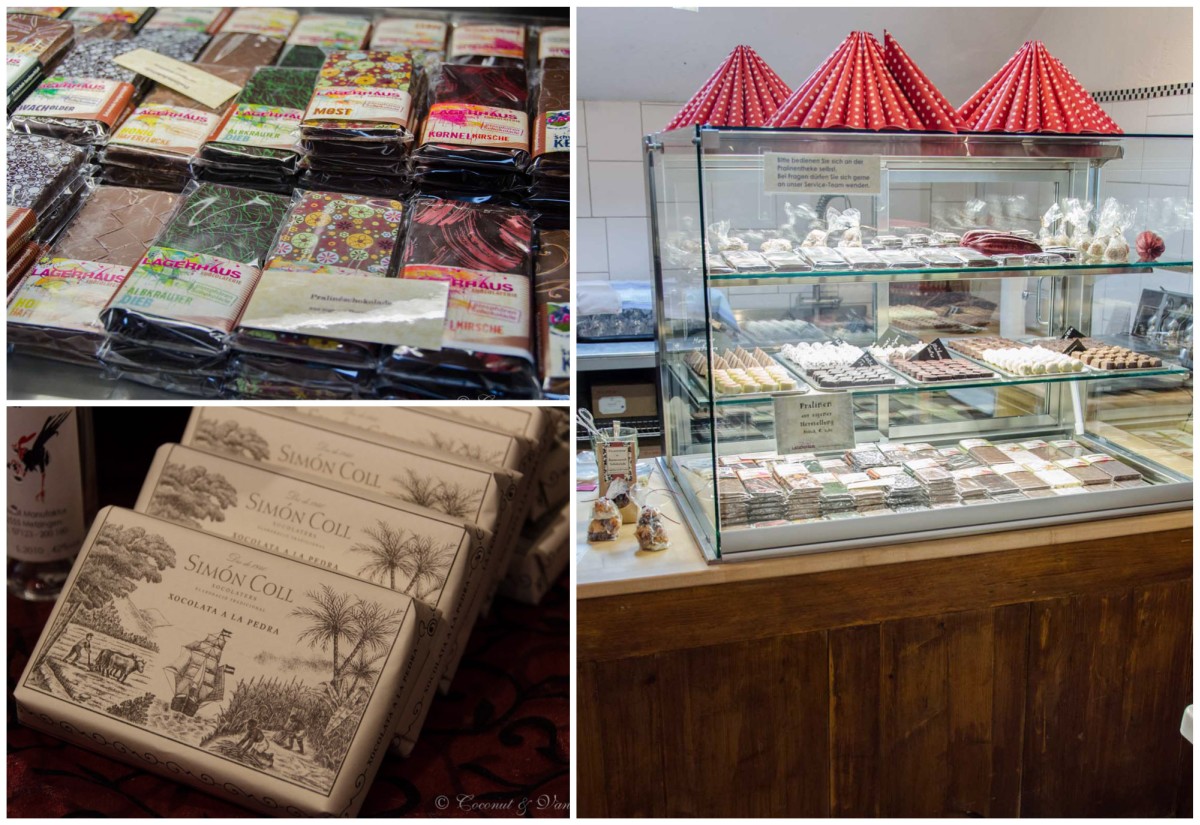 In the end, Ina took me to the adorable Lagerhaus in Gomadingen. A dream of café, chocolaterie and soap manufactory in one place! It was so cozy there and I definitely want to visit again on a warm summer day! Then I'm also buying some of these delicate chocolates, which I totally forgot about in the end.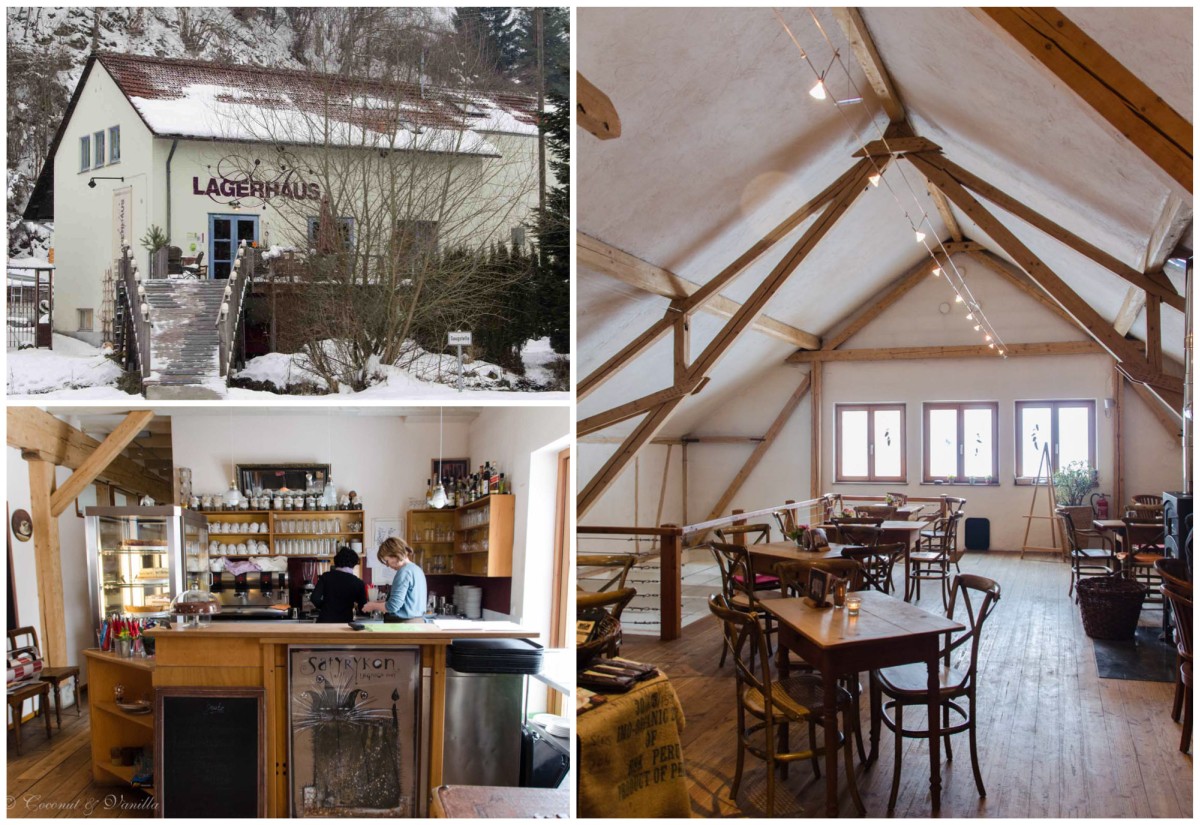 It was such a great tour! The region has not only so many unique culinary delicacies to offer (you just have to find them!), but the time with Ina was also delightful! We already made some plans for a new tour with new culinary highlights!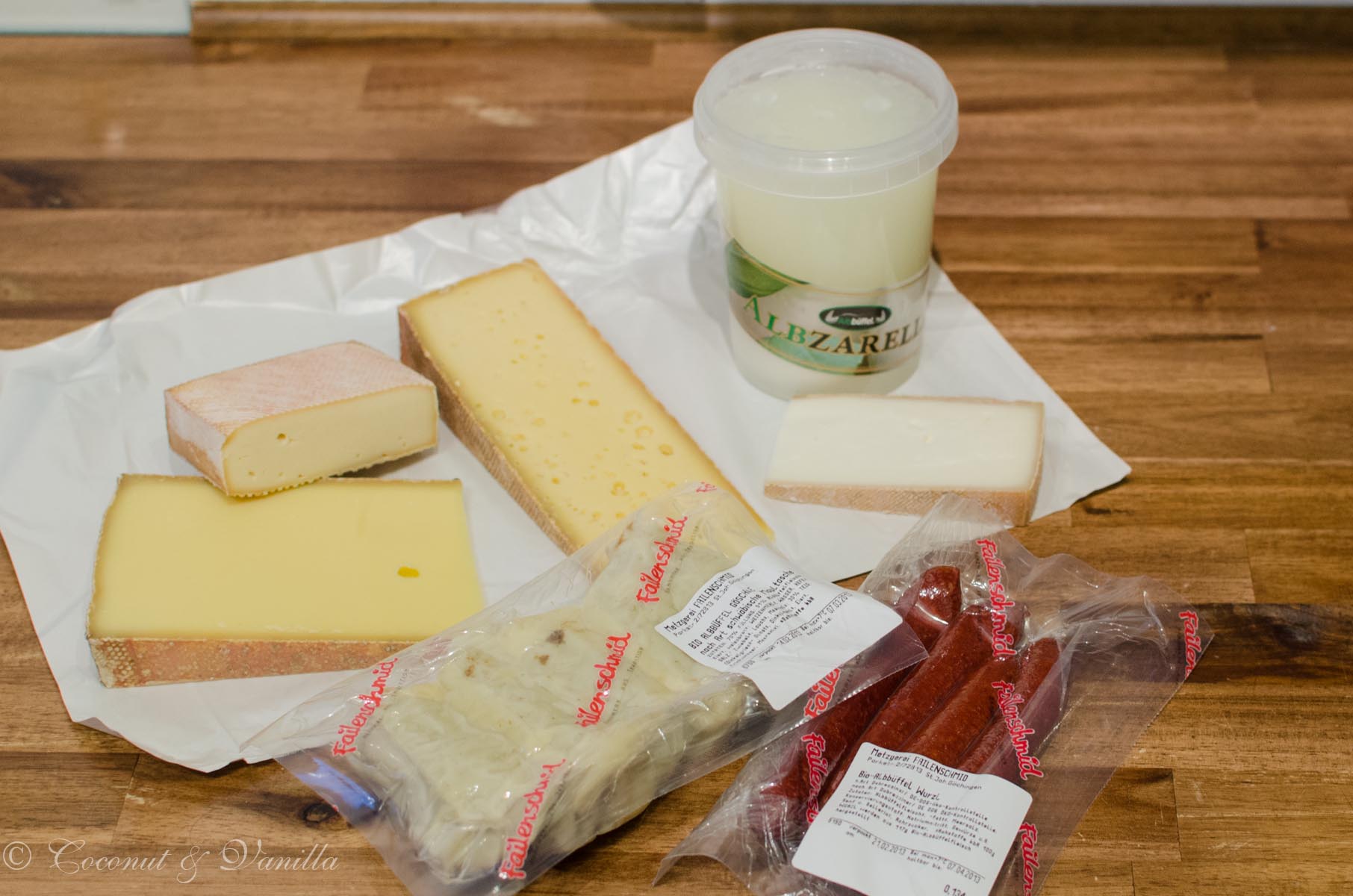 Feinschmeckerle wrote about these topics here (in German): Metzinger farmer's market, buffalo cheese from the Swabian Jura, and again buffalo cheese from the Swabian Jura, Albzarella, steak from the Swabian Jura buffalo, the Lagerhaus