Die liebe Ina vom Feinschmeckerle Blog interviewte mich letztes Jahr für die LIFT. Wir verstanden uns auf Anhieb prima und planten gleich eine Käsetour auf der Alb. Ina kennt sich nämlich sehr gut aus was Erzeugnisse aus ihrer Region betrifft. Darunter fällt auch der berühmte Büffelmozzarella, genauso wie andere Produkte vom Albbüffel.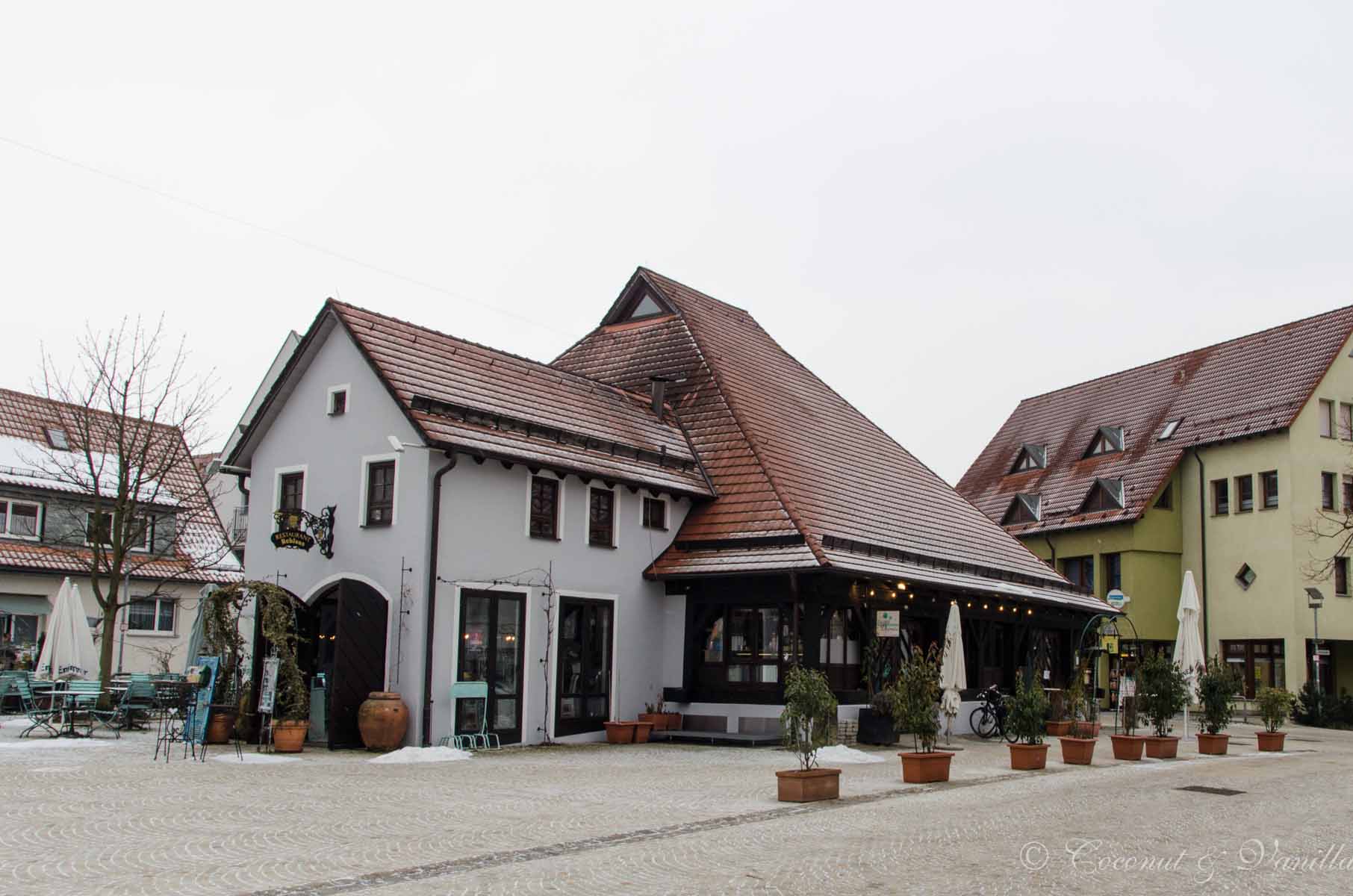 Es musste ein bisschen Zeit ins Land gehen bis wir uns trafen und seit dem gingen auch wieder einige Wochen ins Land, bis ich die Bilder bearbeiten wollte. Man sieht auf den Fotos, dass es zu dem Zeitpunkt ziemlich kalt war und auf der Alb reichlich Schnee lag. Gefühlt ist das aber noch gar nicht soo lange her und das Wetter lässt gerade sowieso mehr an Herbst vermuten, als an Frühling.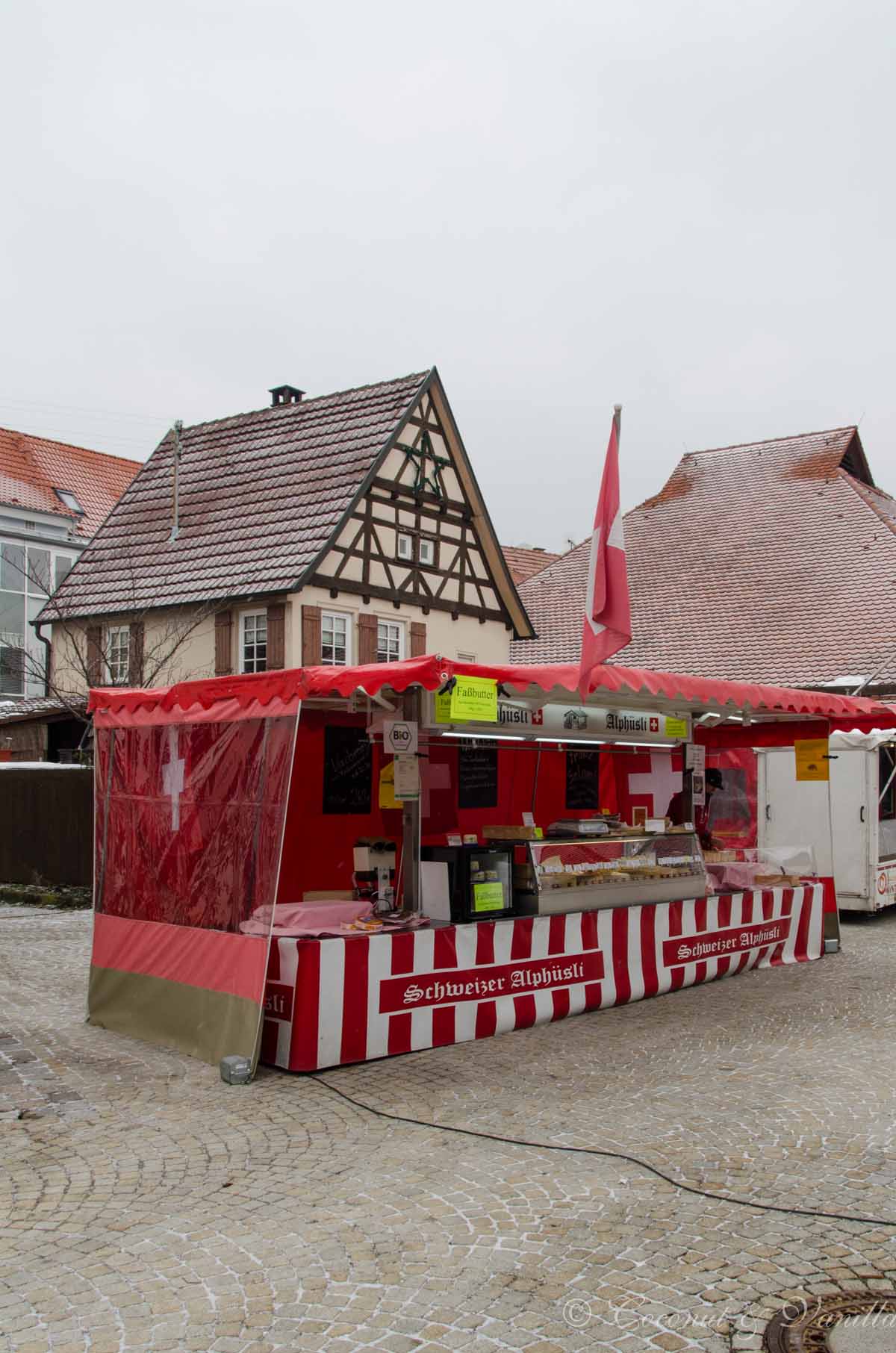 Ina zeigte mir erstmal das schnuckelige Metzingen und den Metzinger Marktplatz. Der ist einfach nur wunderschön und ich würde hier allein schon wegen der tollen Kulisse zum Einkaufen gehen. Es ging auch gleich zu ihrem Lieblingskäsestand, dem Schweizer Alphüsli. Dort haben wir natürlich zugeschlagen. Für mich gab es dort altbekannte Sorten, aber auch neues zu entdecken. Wirklich empfehlenswert!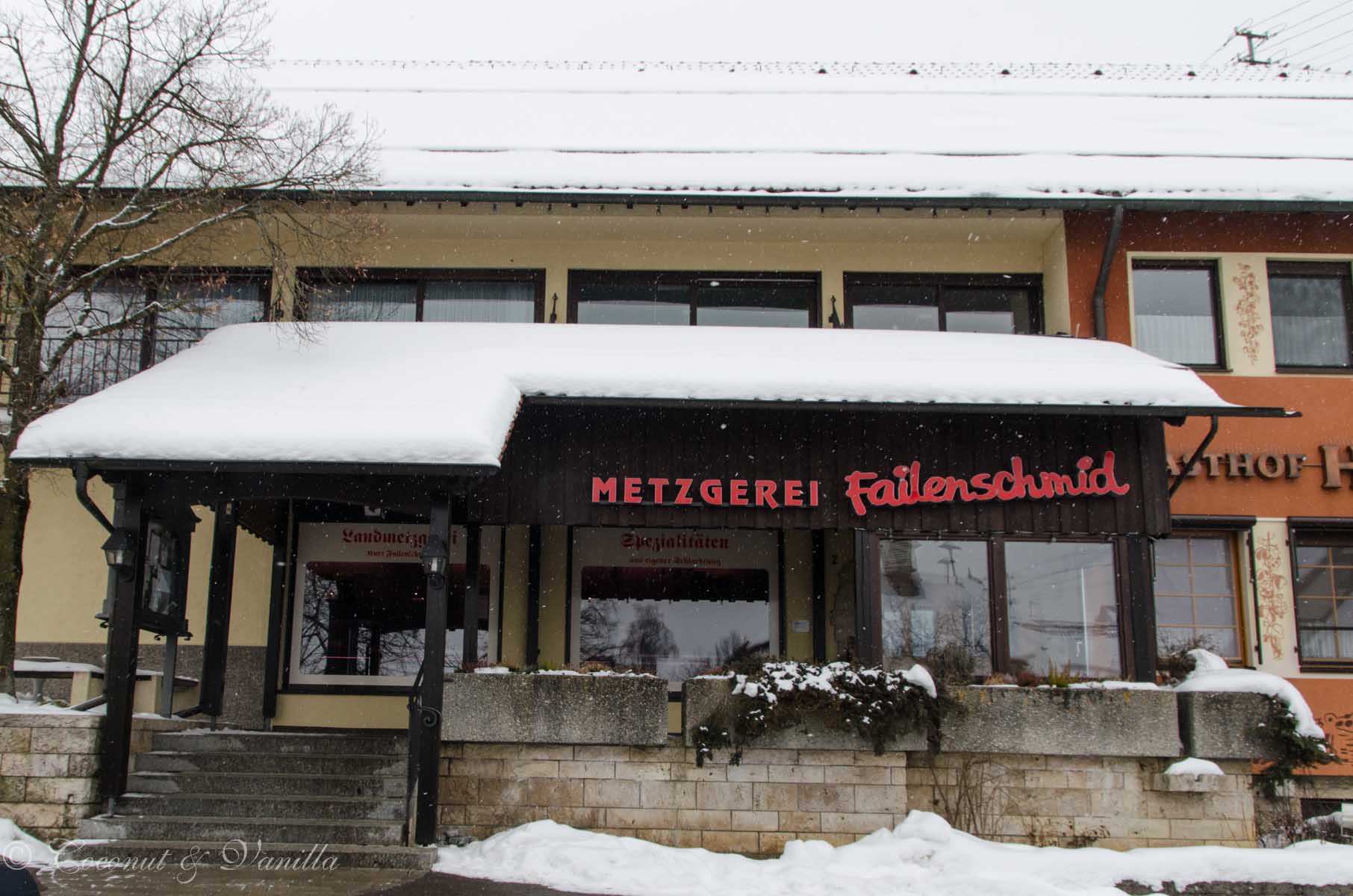 Anschließend machten wir uns an den Albaufstieg, zum Glück nicht per pedes, sondern motorisiert. Es ging zur Metzgerei Failenschmid, die eigentlich nur ein "Anhängsel" an die Gaststätte ist, aber das ist ziemlich untertrieben. Die Metzgerei hat eine große Auswahl an Fleisch und Wurst und darf als einzige auch Wurst und Fleisch vom Albbüffel verkaufen. In meine Einkaufstüte wanderten hier Würste und Maultaschen. Nächstes Mal möchte ich aber das reine Fleisch probieren!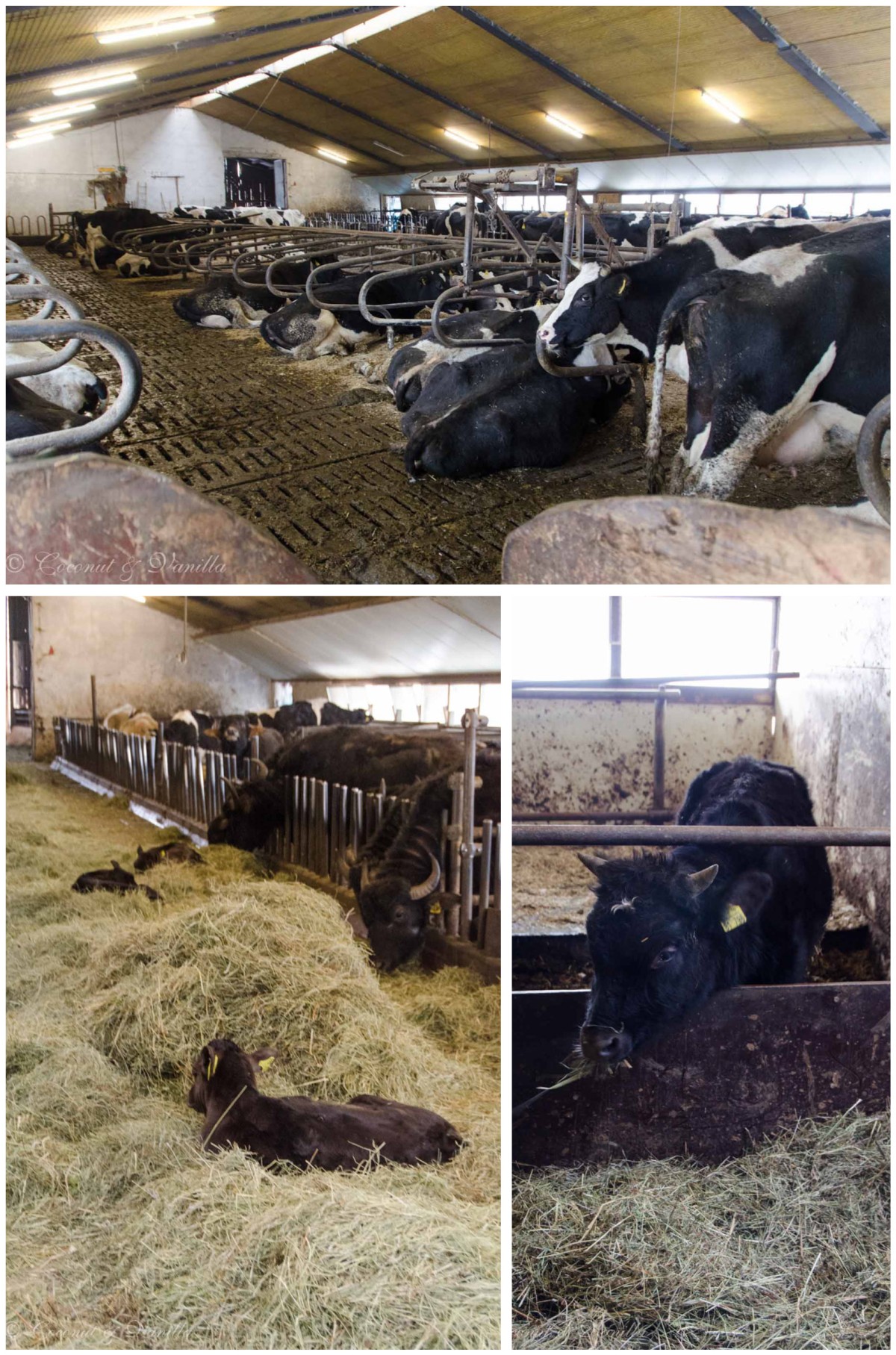 Weiter ging es nun zur Hohensteiner Hofkäserei, die den berühmten Albzarella herstellt, aber auch einige weitere köstliche Käsesorten! Zum Glück hatte Ina uns ein paar Albzarellas vorbestellt, denn als wir nachmittags eintrudelten war der natürlich schon ausverkauft. Weil wir so lieb geschaut haben, durften wir auch noch in den Stall zu den Rindern gehen, die Kälber begutachten und eifrig Fotos knipsen.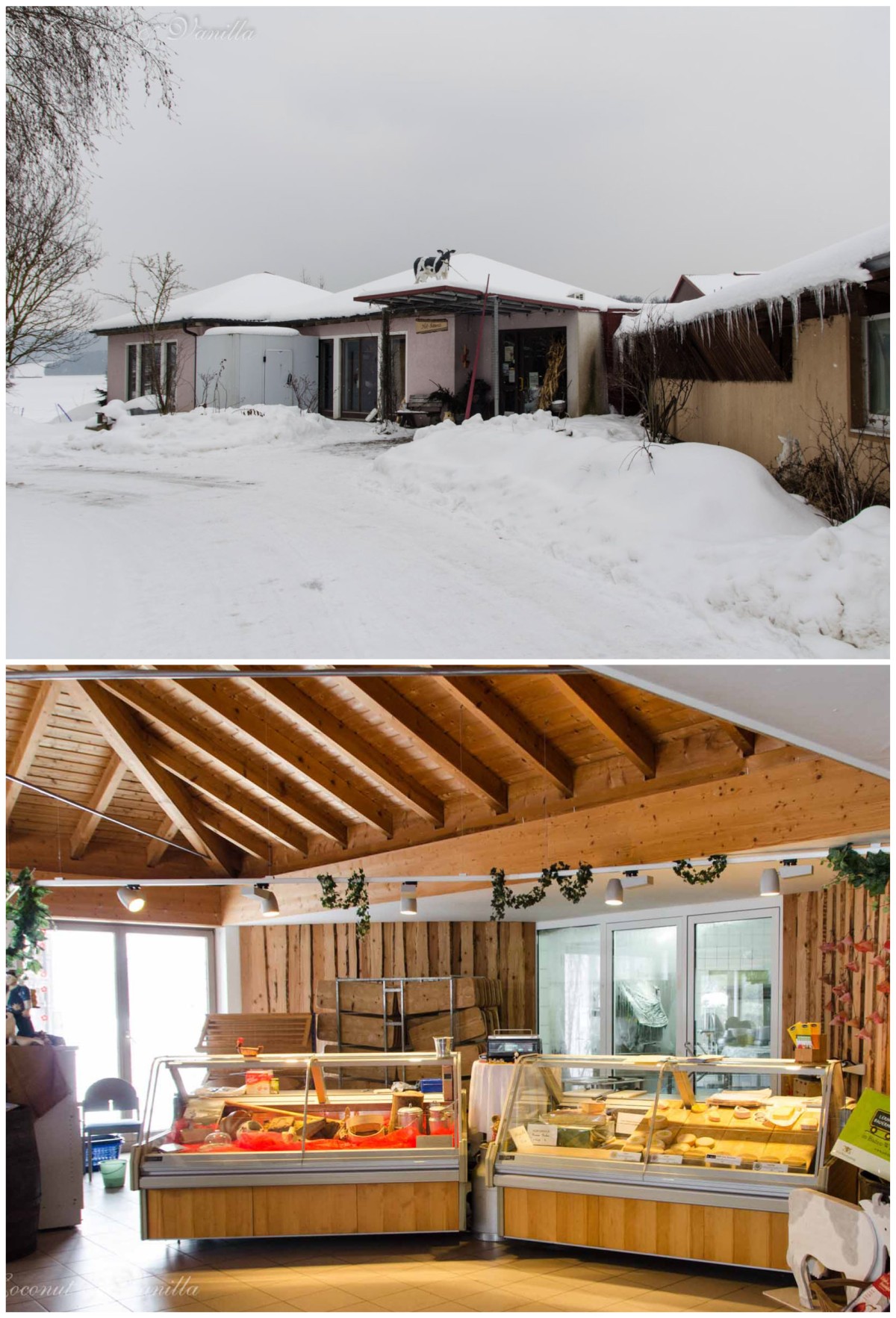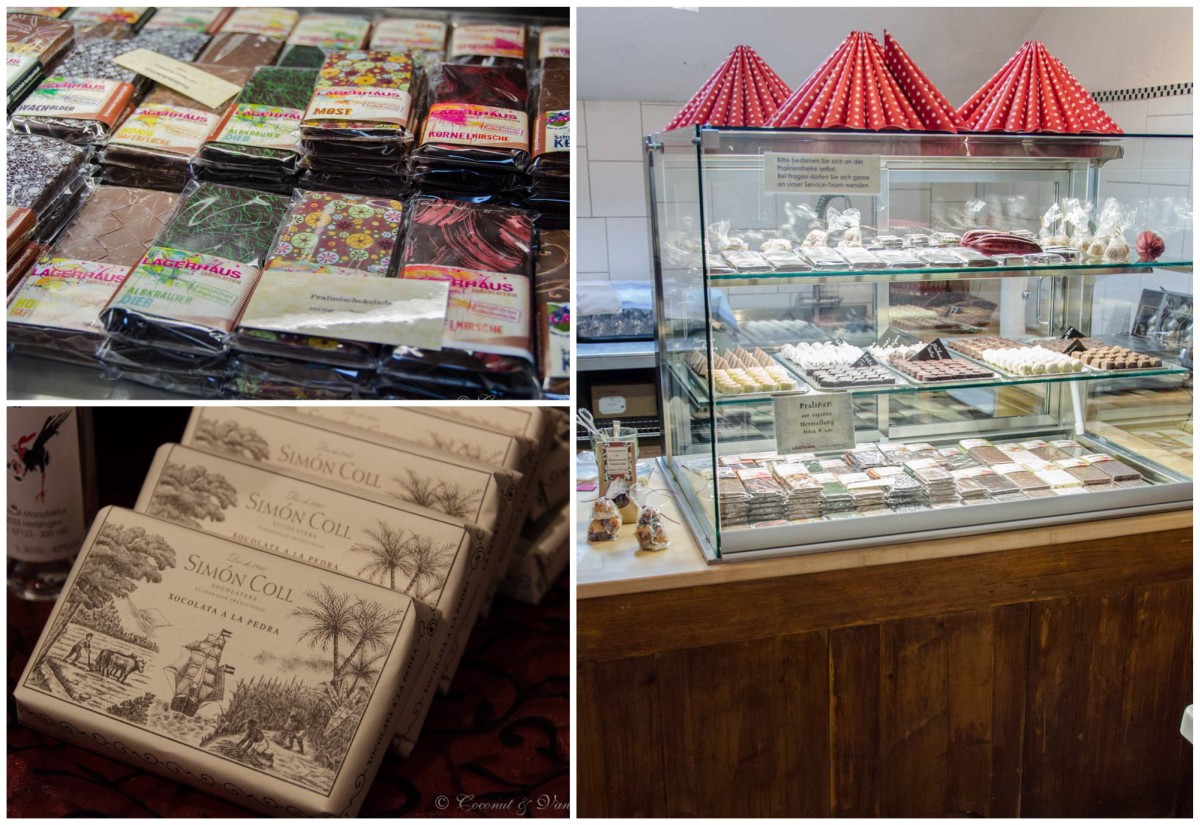 Zum Abschluss führte mich Ina noch ins bezaubernde Lagerhaus in Gomadingen. Ein Traum von Café, Chocolaterie und Seifenmanufaktur in einem! Es war so kuschlig dort und ich möchte unbedingt an einem warmen Sommertag wiederkommen! Dann kauf ich auch ein paar dieser köstlichen Schokoladen, das hab ich nämlich am Ende ganz vergessen.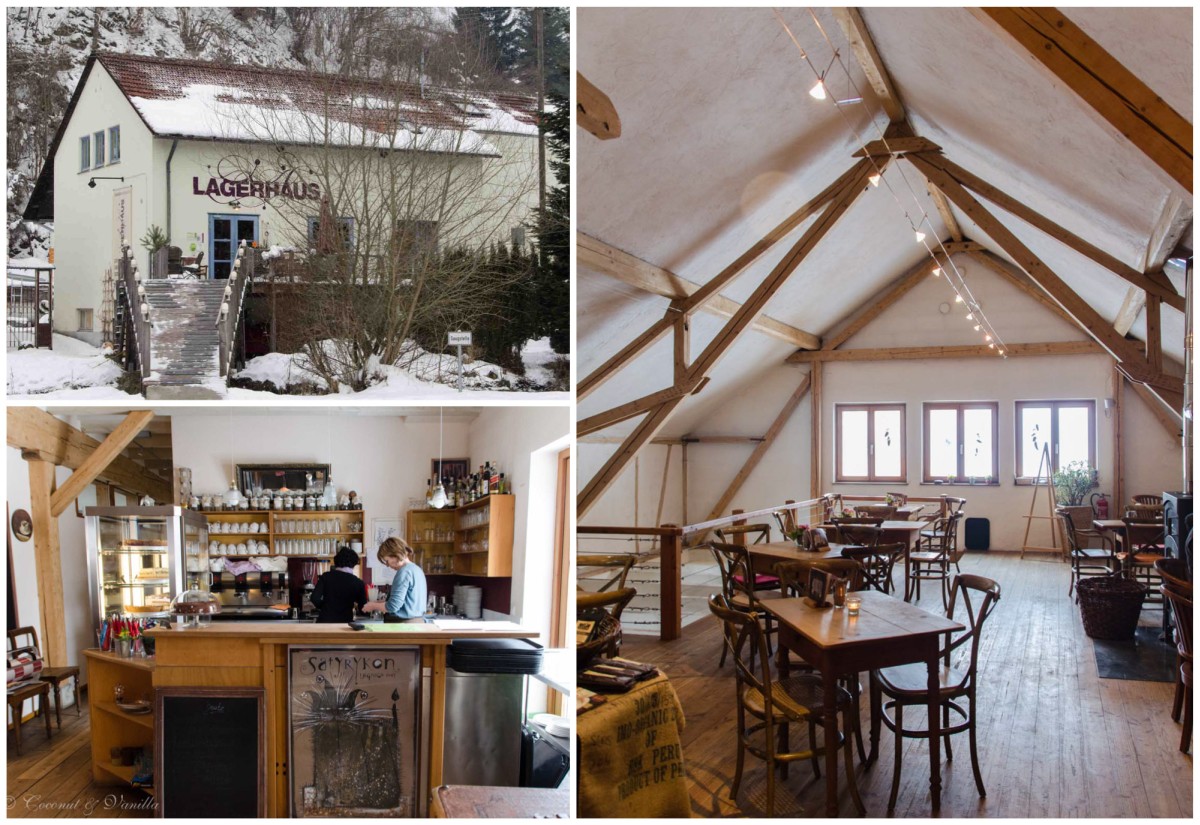 Es war so eine tolle Tour, nicht nur dass die Gegend so viele einzigartige kulinarische Köstlichkeiten zu bieten hat (man muss sie nur finden!), sondern auch die Zeit zusammen mit Ina war super! Für die nächste Tour (natürlich!) haben wir schon weitere kulinarische Highlights im Blick, ich freu mich schon so!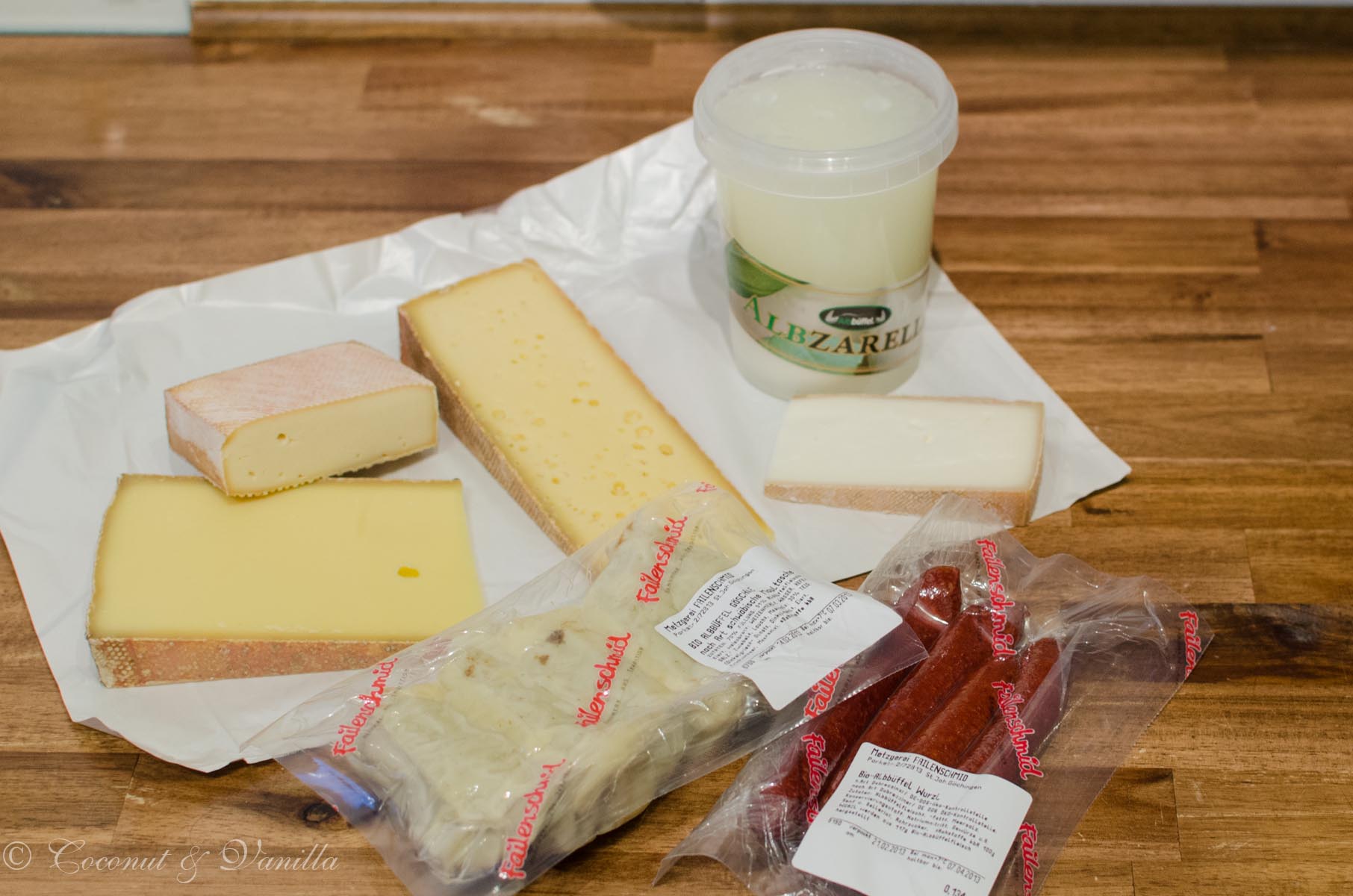 Und das hat Feinschmeckerle geschrieben über: den Metzinger Wochenmarkt, Albbüffelkäse, und nochmal Albbüffelkäse, Albzarella, Albbüffelsteak, das Lagerhaus
Sweet Ina from the blog Feinschmeckerle interviewed me last year for the magazine LIFT. It clicked instantly between the two of us and so we planned a cheese tour over the Swabian Jura. Ina knows the products of her region very well, including the famous buffalo mozzarella, as well as other products from the local buffalos.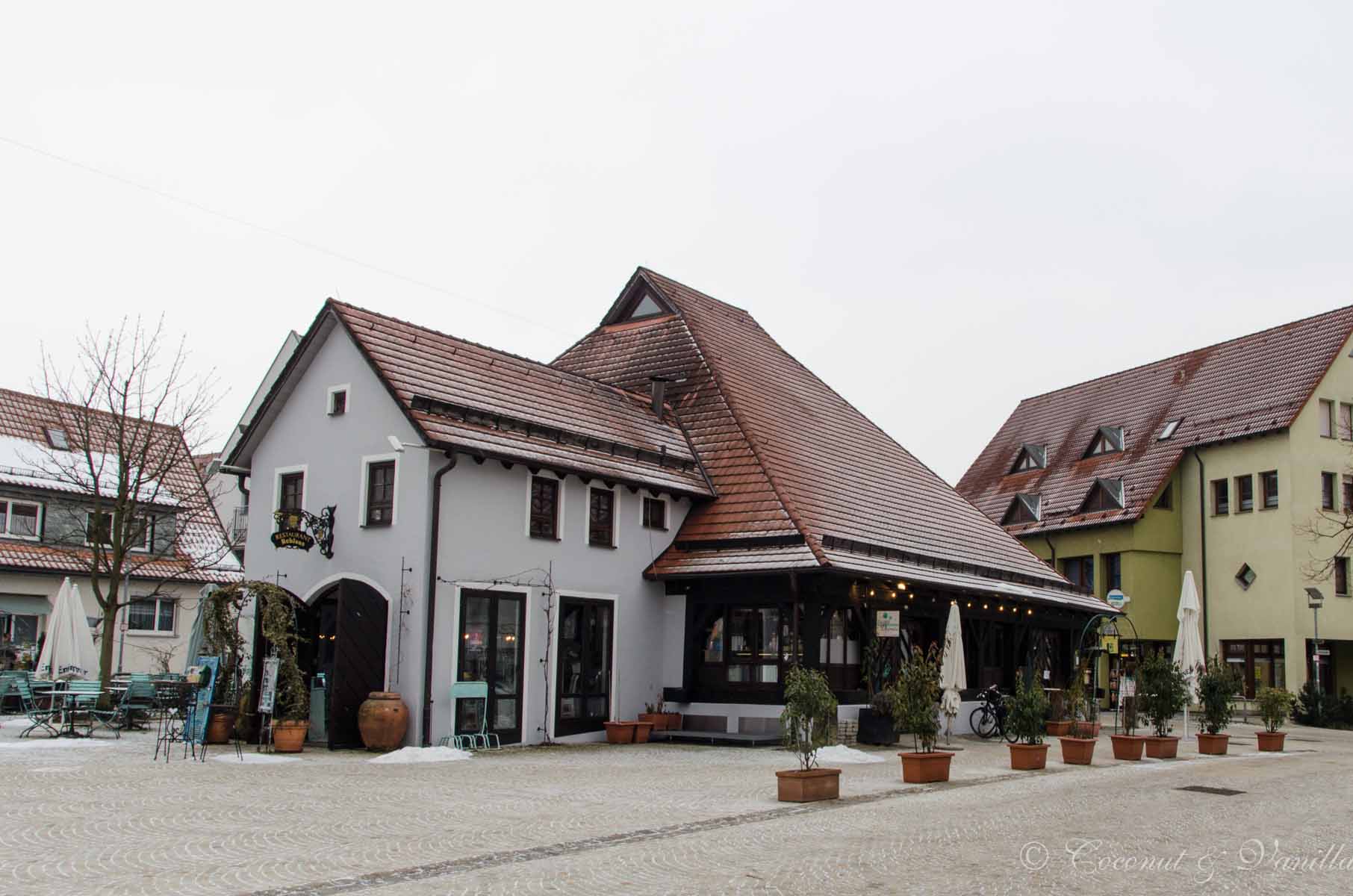 It took us some time to meet and then it took me again some time to edit the pictures. As you can see it was quite cold and it had a lot of snow on the mountains. It doesn't feel like much time has passed since then and the weather is more like autumn than spring these days, anyway.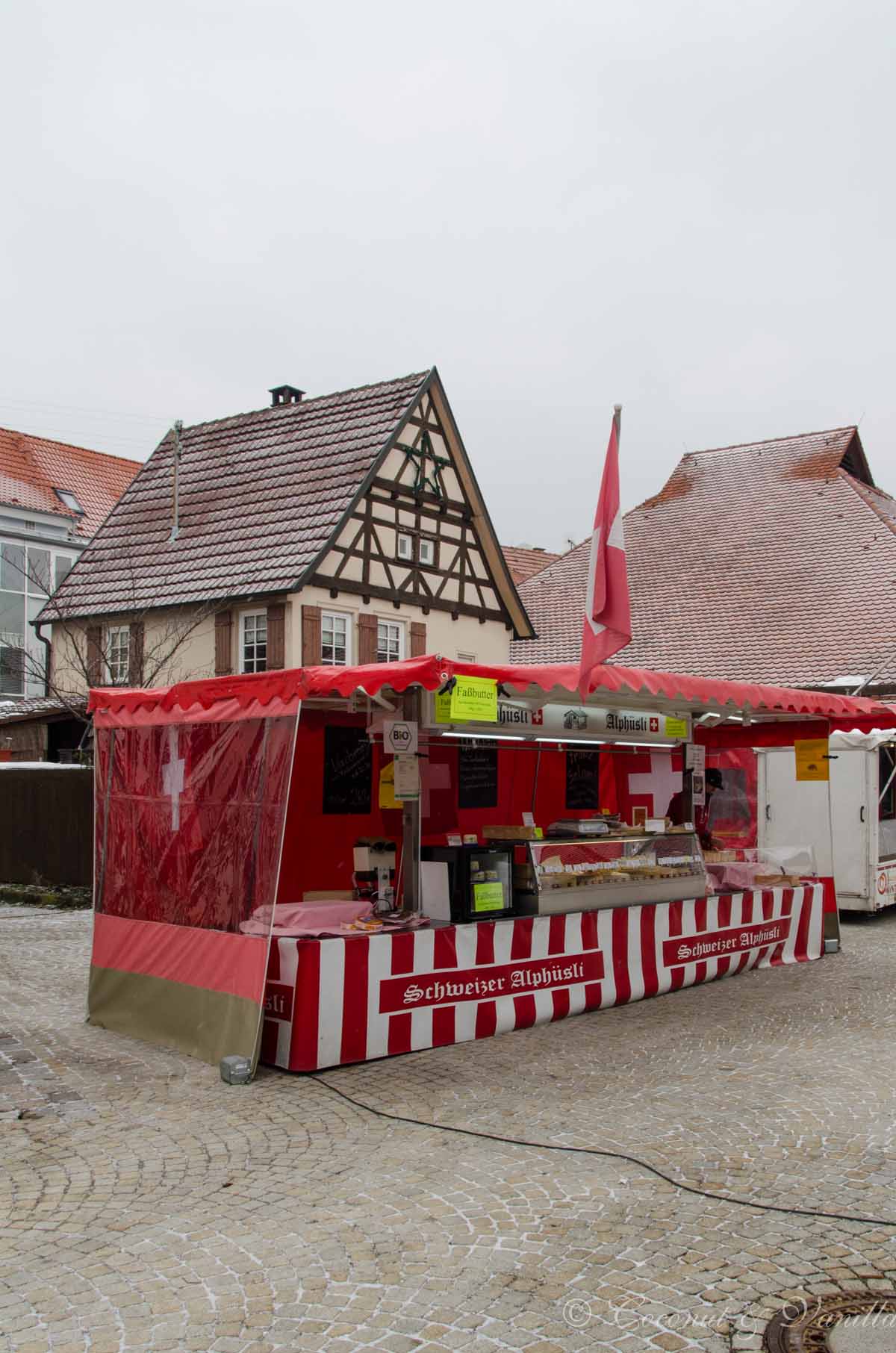 First Ina showed me the beautiful town of Metzingen and it's market, which is gorgeous and I would just go shopping there, because of the surrounding. We visited her favourite cheese stall there, the Swiss Alphüsli and bought some cheese, of course. I knew some varieties, but I also discovered some new ones. I recommend to go there, if you love cheese!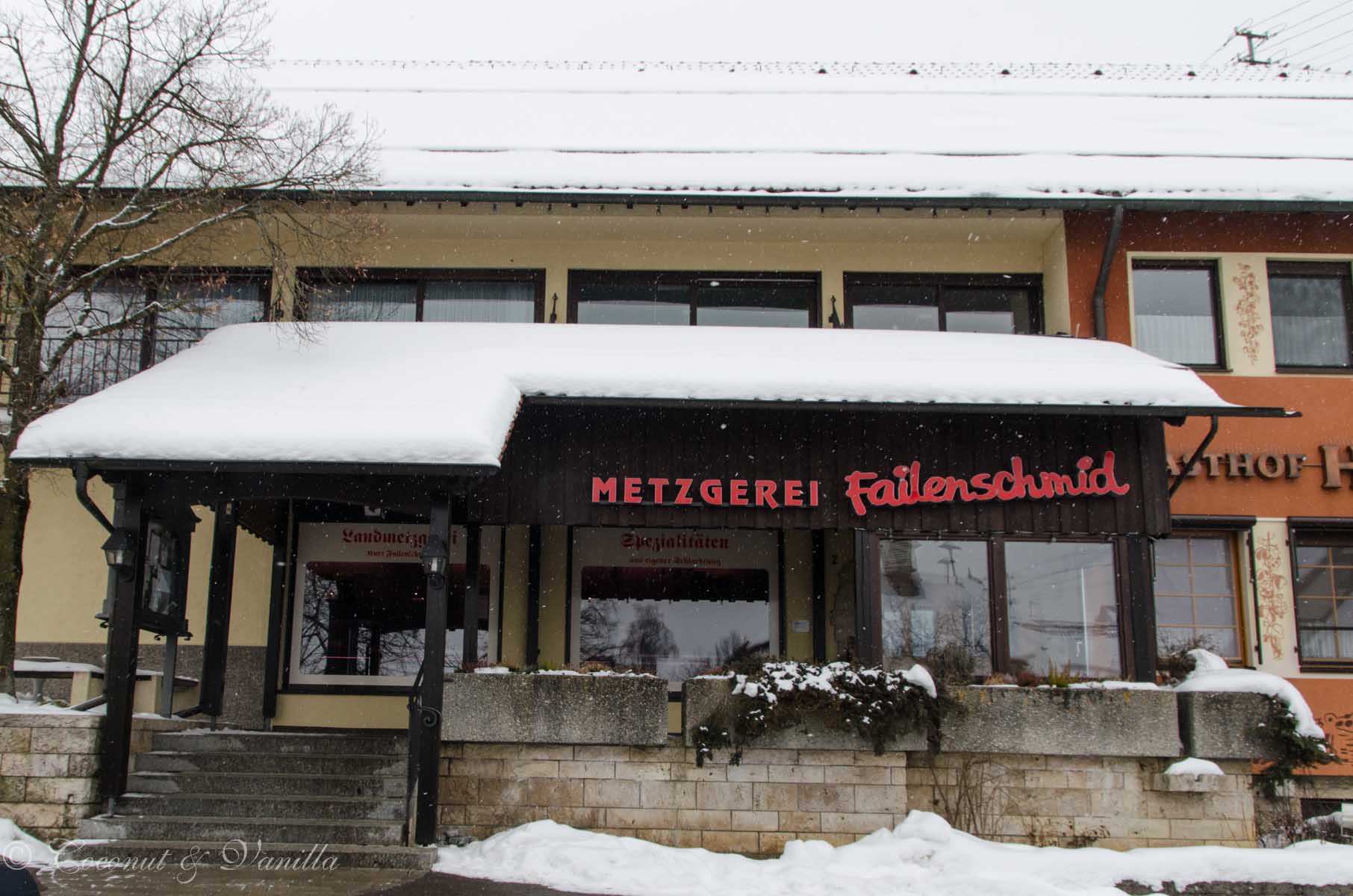 After that, we climbed the mountains, although not by foot, but by car, lucky us! We stopped at the butcher Failenschmid, which is attached to a German restaurant. They have a huge choice of meat and sausages and they are the only ones selling the meat and sausages made of the local buffalos. I bought some sausages and Maultaschen (Swabian ravioli). Next time I will definitely try some buffalo meat!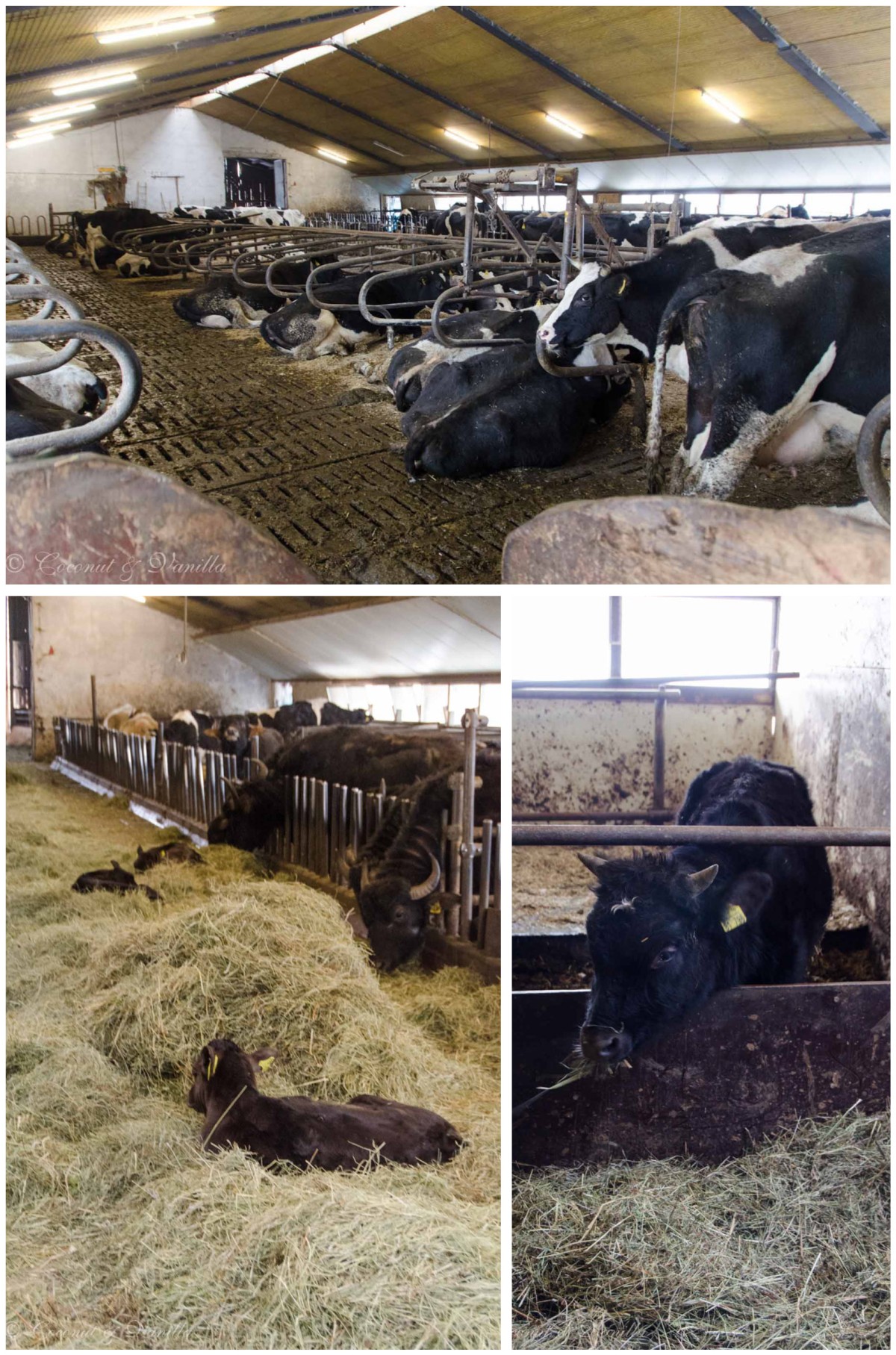 Our next stop was the cheese factory of Hohenstein, which produces the famous Albzarella and more delicious cheese varieties! Luckily Ina already preordered some buffalo mozzarella ("Albzarella") for us, otherwise there wouldn't have been left any for us. And because we are such fine and beautiful ladies, we were allowed to take a look at the calves and cows and make some photos.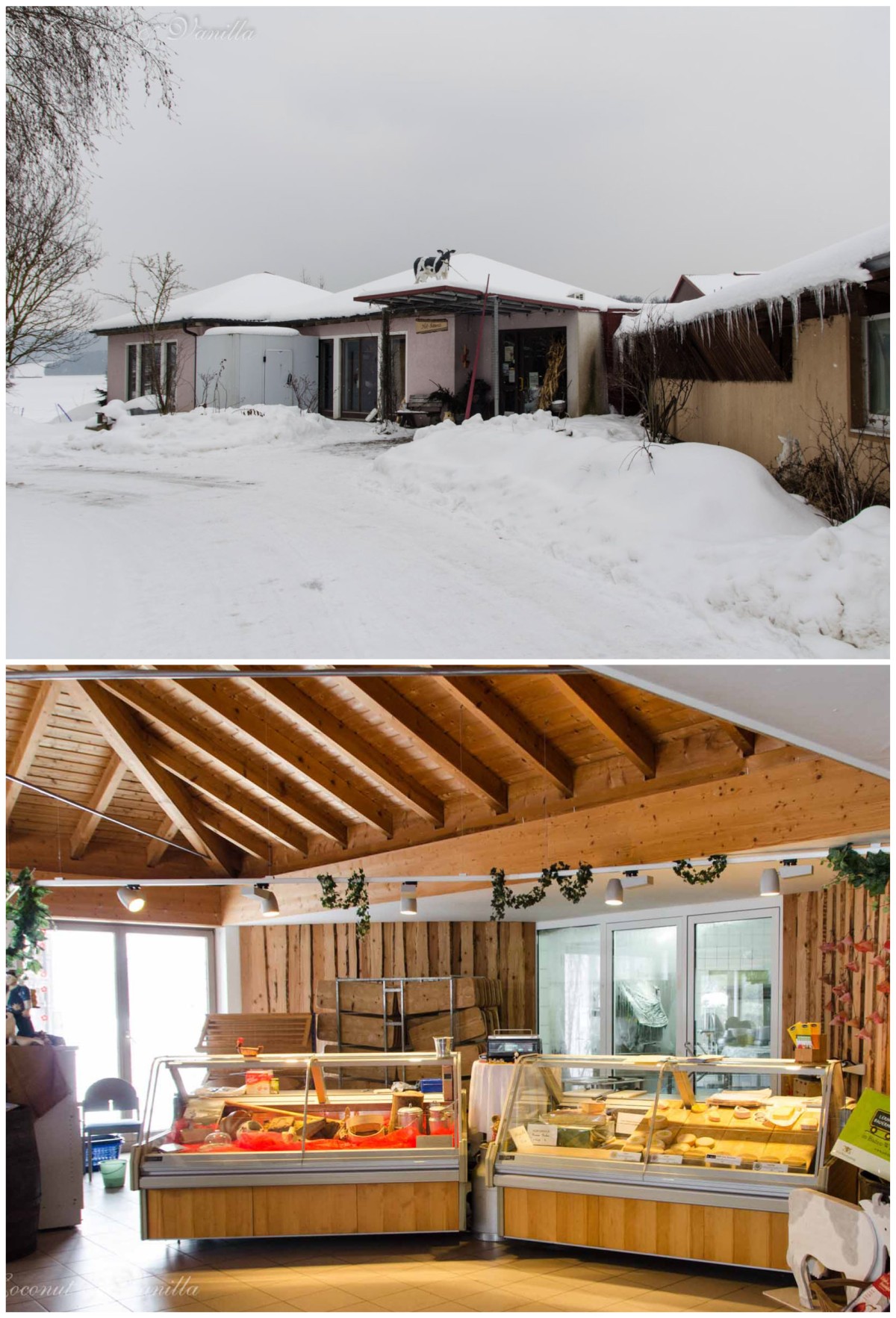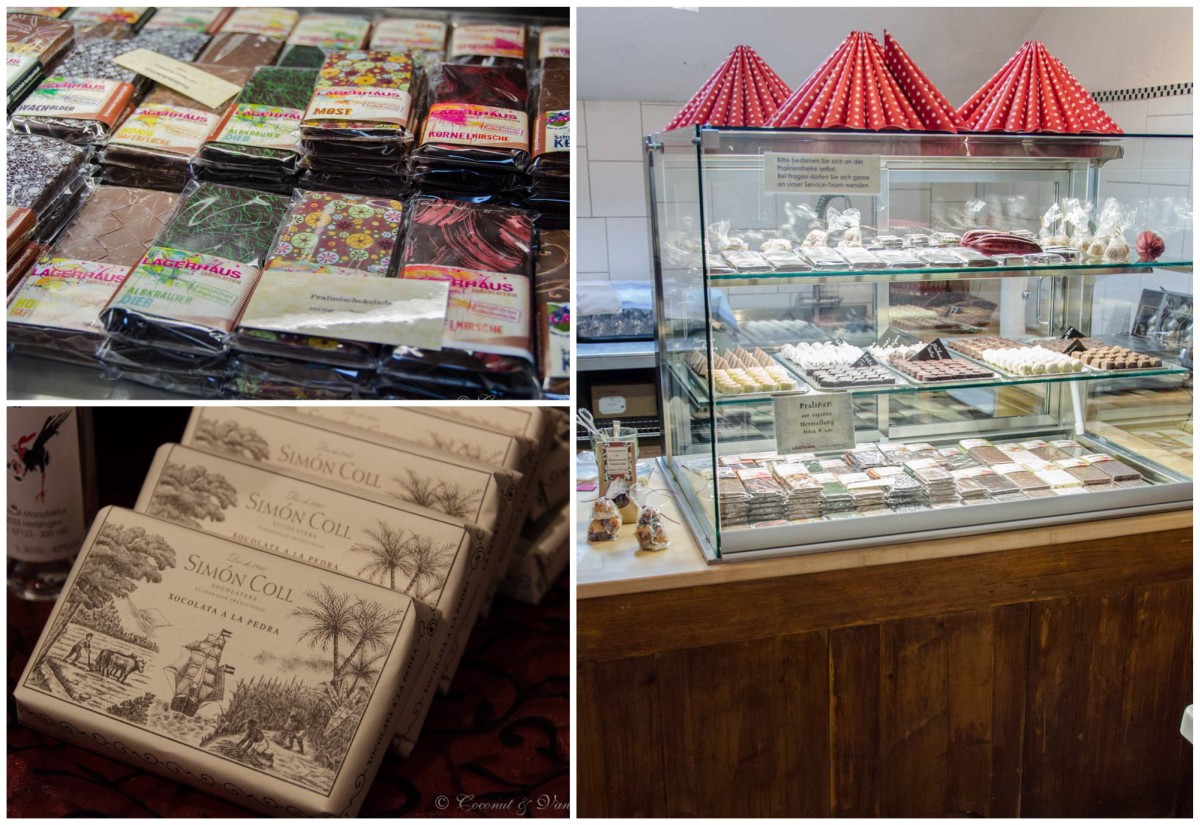 In the end, Ina took me to the adorable Lagerhaus in Gomadingen. A dream of café, chocolaterie and soap manufactory in one place! It was so cozy there and I definitely want to visit again on a warm summer day! Then I'm also buying some of these delicate chocolates, which I totally forgot about in the end.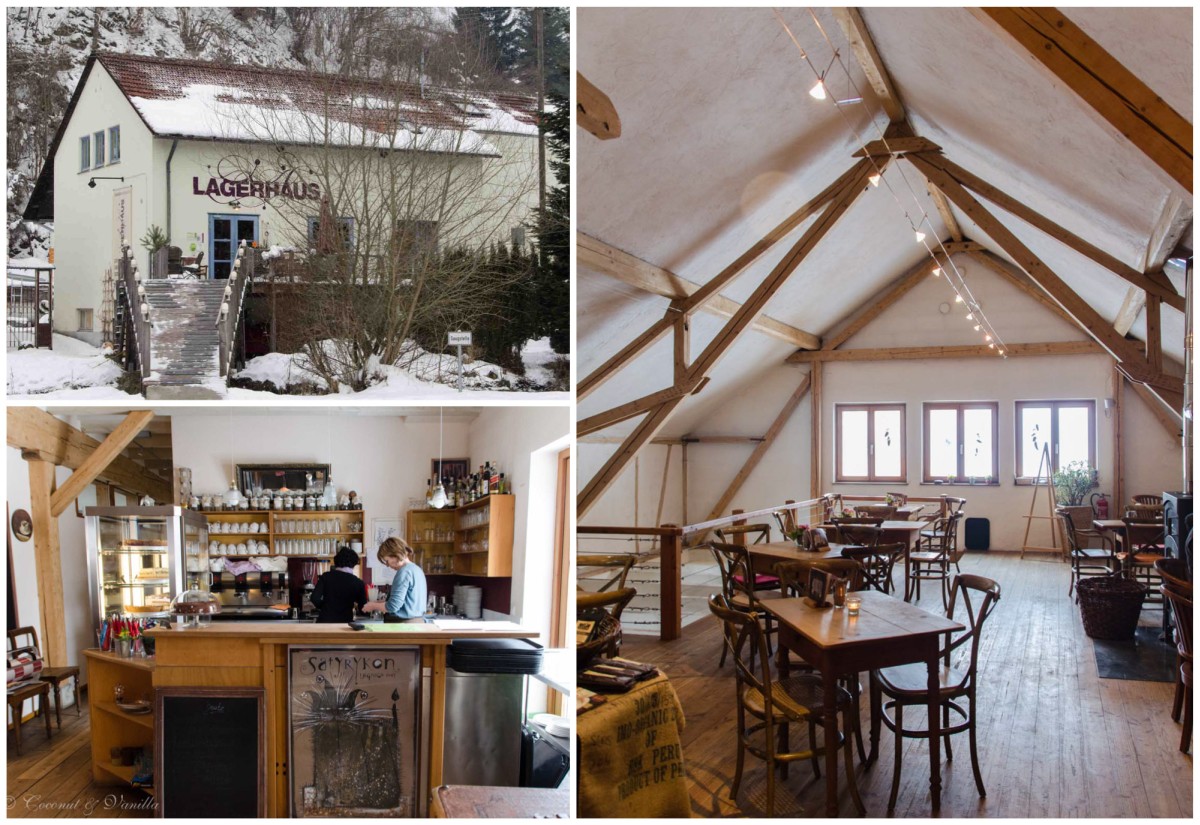 It was such a great tour! The region has not only so many unique culinary delicacies to offer (you just have to find them!), but the time with Ina was also delightful! We already made some plans for a new tour with new culinary highlights!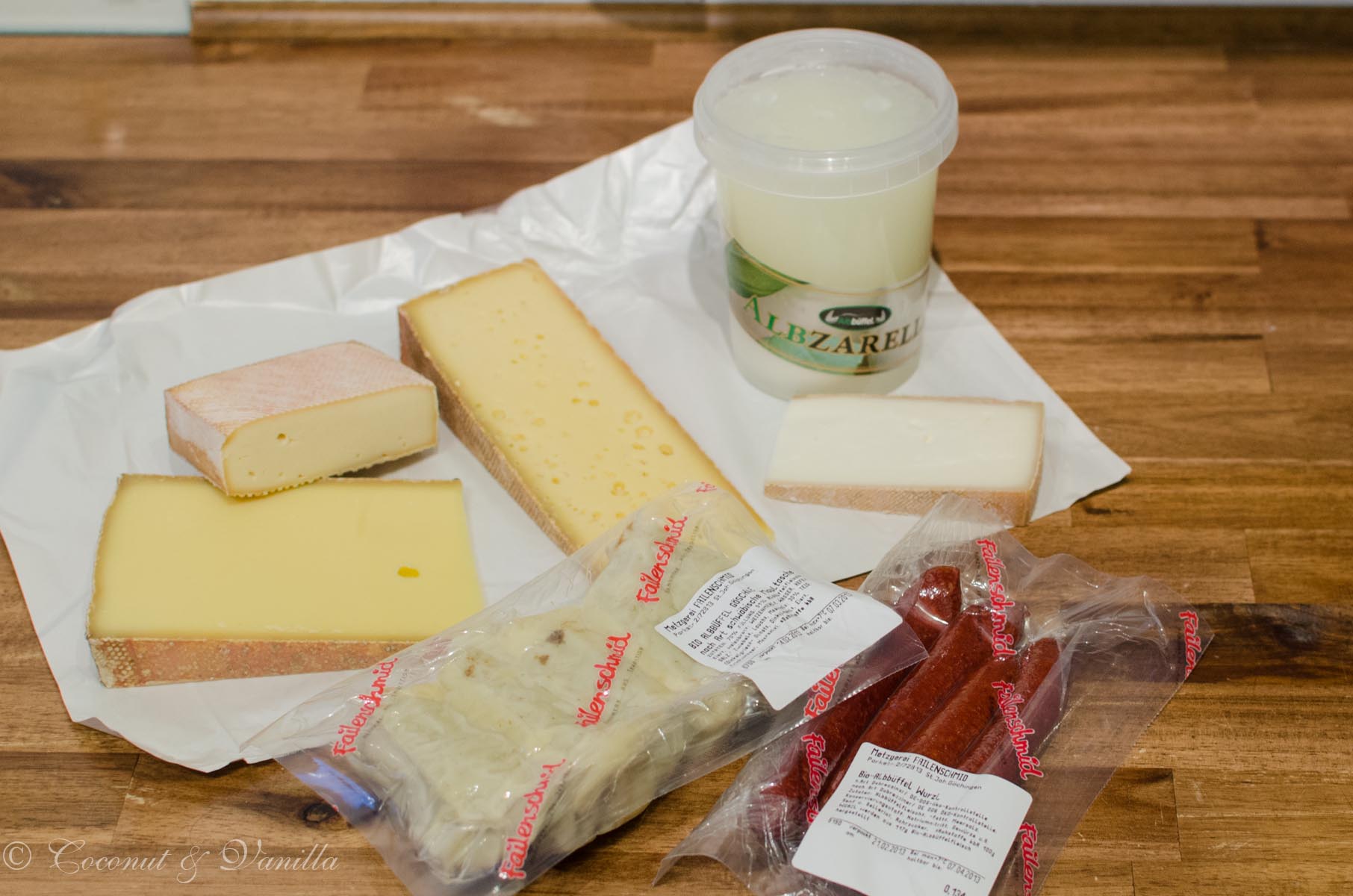 Feinschmeckerle wrote about these topics here (in German): Metzinger farmer's market, buffalo cheese from the Swabian Jura, and again buffalo cheese from the Swabian Jura, Albzarella, steak from the Swabian Jura buffalo, the Lagerhaus