Sonntag, 1. Mai 2011
Update: Für das deutsche Rezept nach unten scrollen!
I told you about the ultimate french toast. I promised to blog about it. And this is it: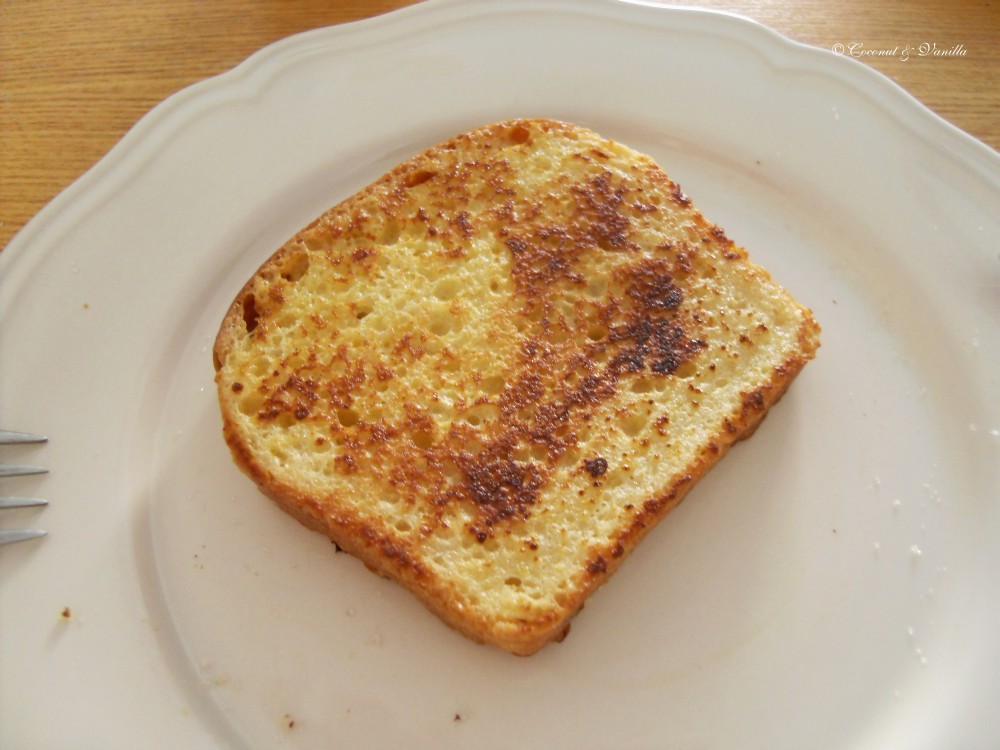 I didn't made this recipe up myself. That's because I was never a fan of french toast. For me french toast was always eggy, soggy and so not worth making. But I'm always open to like things I do not like. By the way, I'm still looking for recipes, that will make me love cauliflower and brussel sprouts.
Well, this recipe did make me love french toast. It's a revelation. It's not soggy and not eggy. It will taste great with maple syrup, like this: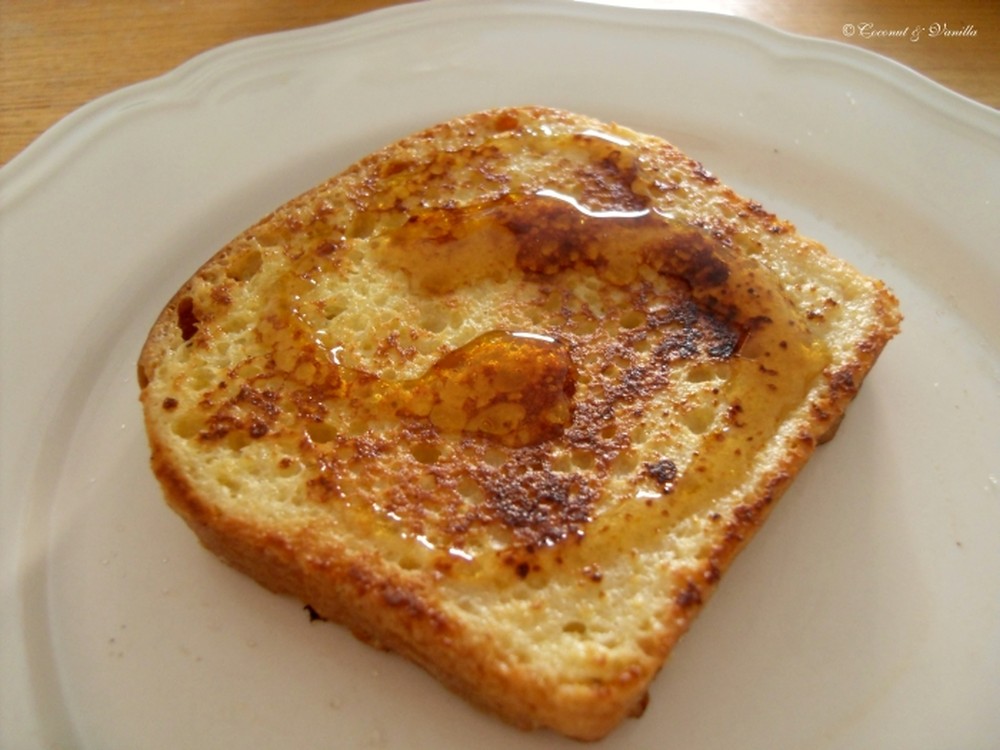 Or with cinnamon-sugar, like this: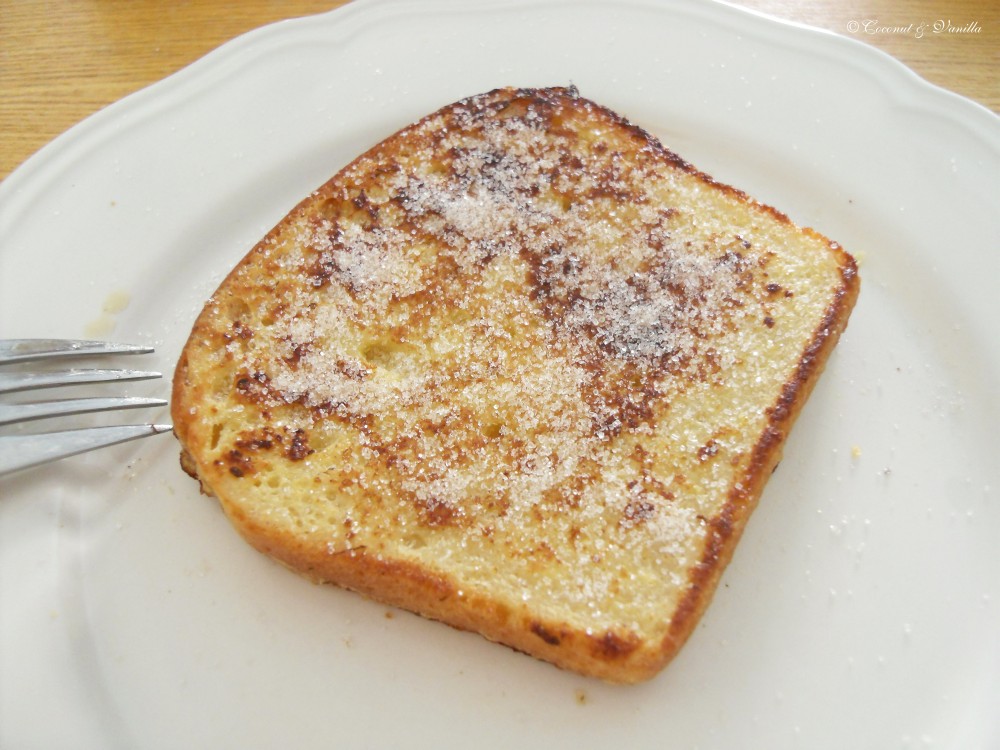 Do not use the supermarket toast! I won't begin the toast discussion again, I think you know what I'm talking about. If not, read about it here.
I used the homemade toast for this. It was just perfect. If you don't want to bake it yourself, buy a bread with texture inside, which is not too fluffy. Otherwise the french toast will be soggy and there is no way to get a soggy toast firm and crispy again.
Thank you, Jennifer!
Vor einem Jahr: Rhabarber-Streusel-Kuchen
French Toast
nach einem Rezept von Foodess
für 2-3 Personen
Zutaten:
80 ml Vollmilch

2 Eier

1 EL Ahornsirup

1 Prise Salz

6-8 Scheiben gutes Toastbrot (z.B.

dieses

), je nach Größe des Brotes und eures Hungers

Butterschmalz
Die Milch mit den Eiern, Ahornsirup, Vanilleextrakt und Salz in einer flachen Schüssel verschlagen. Zwei große Pfannen auf mittlere Hitze erwärmen. Etwa 1 EL  Butterschmalz pro Pfanne hineingeben. Warten bis es geschmolzen ist. Das Brot in die Eiermischung legen, dann umdrehen. Es sollte sich vollgesaugt haben, aber nicht lätschig sein. Etwas abtropfen lassen. Die Toasts anbraten. Es sollten 3 Toasts in eine Pfanne passen. Anbraten bis sie goldbraun sind, dann umdrehen. Wenn er rundherum goldbraun ist, die Mitte fest und der Toast leicht knusprig ist, ist er fertig.
Mit Ahornsirup und/oder Zimtzucker servieren.
Wenn ihr noch etwas von der Ei-Mischung übrig habt, hebt sie in einem Behälter im Kühlschrank auf, und macht am nächsten Morgen nochmal eine Ladung French Toast!