Dieses Mal haben Ina und ich die Hirse-, Hafer- und Apfelmuffins (Seite 47) aus Béa's Buch "La Tartine Gourmande" gebacken.
Leider haben sie mir gar nicht geschmeckt, ich bin sogar froh nur die Hälfte gemacht zu haben. Sie schmecken hauptsächlich nach dem bisschen Quinoamehl, das drin ist, was nicht schlimm wäre, wenn es nicht alle anderen Aromen überdecken würde. Und trotz der Zugabe von Apfelraspeln sind die Muffins recht trocken. Schade, aber nicht so schlimm, denn es gibt ja noch genug andere Rezepte, die lecker sind in dem Buch.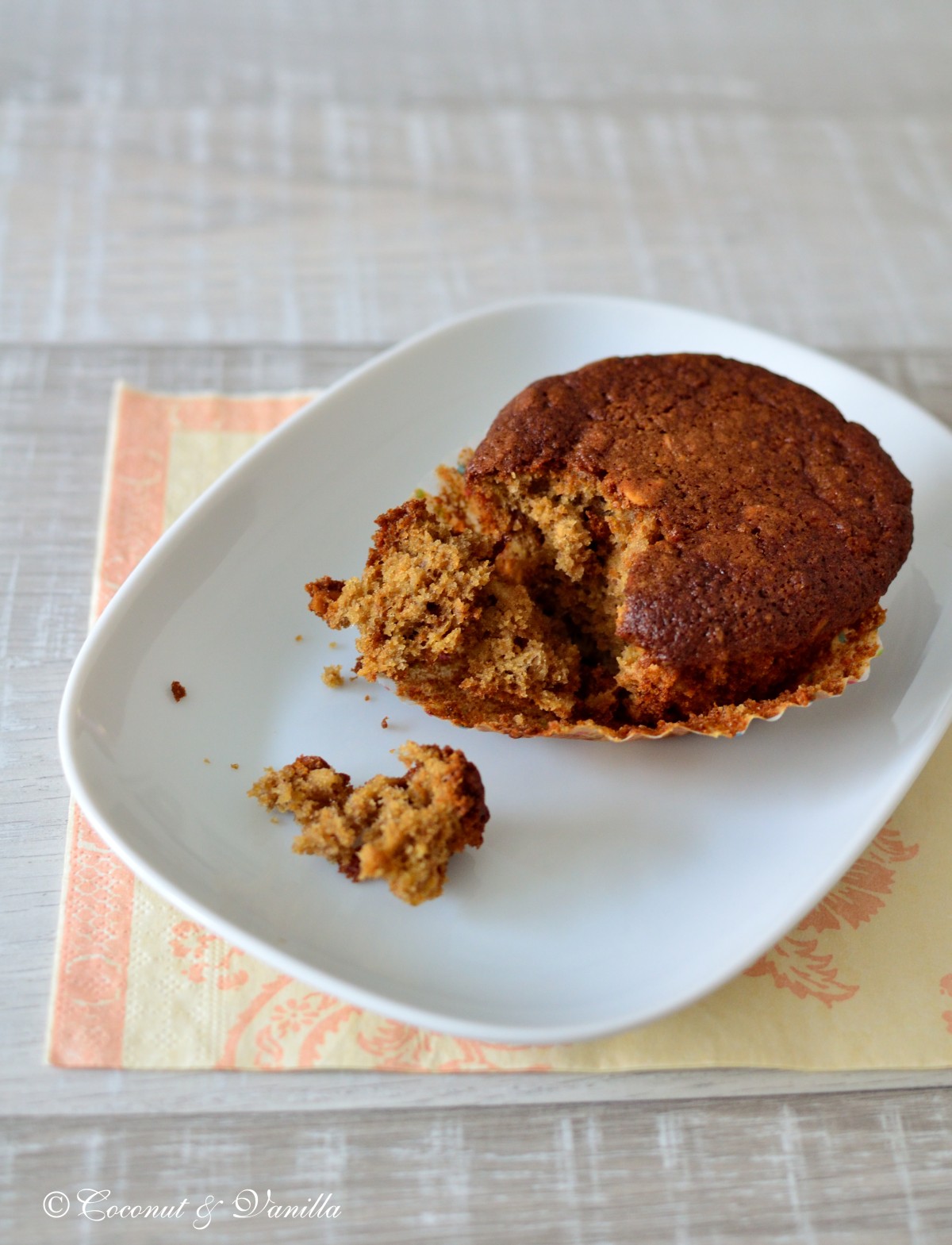 This time Ina and I made the millet, oat and apple muffins (page 47) from Béa's book "La Tartine Gourmande".
Unfortunately I didn't liked them at all. Moreover I was glad I only baked half of them. They taste mainly like quinoa, which is in it, but just a tiny bit. That wouldn't be a bad thing, but it totally overshadows the other flavours. And although grated apples are added, these muffins are kind of dry. Too bad, but not a drama, since there are lot of other recipes in that book, that are more than delicious.